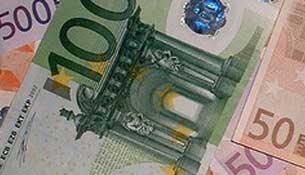 Your budget for backpacking in Europe is usually the most important factor when planning your travels. Unfortunately, planning is very confusing because it is so difficult to know how much you're actually going to spend. There are so many variables to take into account, but this guide will help give you an idea of how much you should expect to spend.
The Million Dollar Question — How Much Money Will You Spend Backpacking Each Day?
The short answer: As a general rule of thumb, plan on budgeting between 50€-70€/day for Western Europe and around 30€-50€/day for Eastern Europe. Continue reading to get a more in-depth answer to this question.
The amount of money you'll spend per day will vary greatly based on multiple factors. Your main day-to-day expenses will be:
Accommodation
Food
Sightseeing/Attractions
Public Transportation
Extras
I've broken down each of these categories and I try to give real life examples of how much you'll potentially spend in each category.
Note: Travel expenses (airfare, train tickets, etc.) are not included day-to-day costs.
Accommodation
I am going to assume that you'll be staying in hostels. Hostel prices can vary greatly from city to city. Many are more expensive on the weekends (Friday-Saturday) and some holidays (I've seen $25/night beds go for $85/night around New Years Day). I am going to list the ballpark price of a decently rated hostel in various cities across Europe so you'll have an idea of what you'll pay.
[Criteria: Late June, Rating of 82%+, and cheapest room available — prices found at HostelWorld]
London: Weekday £14-£22 // Weekend £16-£28
Paris: Weekday 28€-35€ // Weekend 31€-40€
Dublin: Weekday 12€-22€ // Weekend 14€-27€
Amsterdam: Weekday 21€-36€ // Weekend 27€-39€
Munich: Weekday 13€-25€ // Weekend 17€-21€
Berlin: Weekday 13€-23€ // Weekend 16€-24€
Krakow: Weekday 8€-15€ // Weekend 11€-17€
Budapest: Weekday 9€-16€ // Weekend 11€-17€
Barcelona: Weekday 15€-21€ //Weekend 18€-26€
Food
Budgeting for food is really hard for travelers because there isn't any way to know how much food is actually going to cost. Food can get really expensive if you eat at restaurants or can be fairly cheap if you shop at grocery stores. I would budget about 25€/day for food (about $35). Assuming you get a free breakfast, this is about 8€ for lunch and 17€ for dinner (this doesn't include alcohol/drinks!). This budget will not buy you anything fancy, but it should buy you a cheap meal at most standard restaurants. You can get this price down a lot if you really eat cheap. Spending 10€/day is possible if you make your own meals.
But even the most budget conscious travelers will break down and buy a meal. You will too, trust me. When you're not familiar with the city, it can be challenging to find a grocery store, and it's even worse when you're already really hungry. And after a long day of sightseeing, it is often hard to force yourself to make a meal; even eating at McDonald's starts looking attractive. Budgeting a little high for food will give you a little safety net for those times when you can't stick to your budget (plus you can spend the balance on alcohol).
Sights/Attractions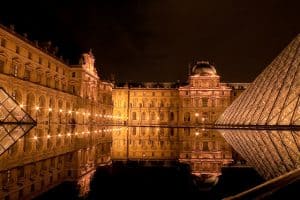 You go to Europe to experience the culture and to see the sights. Well, get out your wallet because most attractions charge an admission fee. The fees are usually not outrageous, but they do add up. Many places offer student/youth discounts, so be sure to inquire about those. I would budget about 15€/day ($20/day) for sightseeing. Here is a list of admissions prices at some popular attractions in Europe so you can get a feel of how much you're going to pay:
Louvre Museum – Paris: 9.50€ ($13.50)
Centre Pompidou Museum – Paris: 12€ (16.50)
Tower of London: £17 adult, £14.50 student ($27/$22.50)
Van Gogh Museum – Amsterdam: 14€ ($19.50)
Walking Tours – Various Cities: Free (guides work on tips) or $8-$15 for paid tours
Public Transportation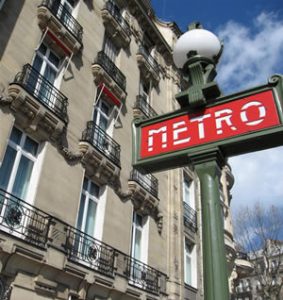 You'll find good public transportation in nearly every city. You can always walk, but you'll want to use public transportation fairly often. Also, forget about taking taxis because they will kill your budget. Each city has multiple travel passes/options (i.e. single tickets, 1,3,5,7 day passes, monthly passes, etc.), so be sure to find the option that works best for you. Some examples of transportation cost:
London Tube (w/Oyster Card): £1.80/off-peak single fare — £5.60/all day
Paris Metro: 11.60€ for 10 one-way tickets
Amsterdam (tram): 72 hours of unlimited travel for €15
Budapest (bus and subway): 72 hours of unlimited travel for $19 — 10 single tickets for $14
Prague: single ticket for $1.00-$1.40
Barcelona (metro): single ticket for 1.05€ — 3 day pass for 10.80€ — 5 day pass for 16.50€
Alcohol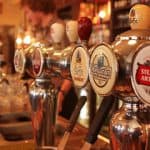 Europe has so much good beer and wine that it would be a shame to not sample a gallon or two. It is very easy to spend a lot on alcohol, and it gets a whole lot easier after a few drinks. Good wine and beer are cheap at the grocery store, but they get a little pricier at restaurants/bars. As always, alcohol is much more expensive in the touristy parts of town. Alcohol prices go down considerably in Eastern Europe. Sample alcohol prices from around Europe:
London (Pint of Beer): £2-£4 ($3.10-$6.20), but expect to pay more at trendy clubs/pubs
Paris (Wine): 7€ cheap bottle of good wine from the store
Prague (Pint of Beer): at a restaurant – $1.90; at a grocery store – $0.70
Budapest (Pint of Beer): $2-$3 at a bar
Munich (Beer): $9 for a huge mug at a beer garden. One liter (34oz) of beer for around $1 at the store.
Extras
Don't forget to set aside a little cash for souvenirs/club entrance fees/bail/skydiving.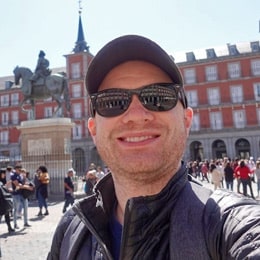 No Funny Business
The Savvy Backpacker is reader-supported. That means when you buy product/services through links on the site, I may earn an affiliate commission — it doesn't cost you anything extra and it helps support the site.
Thanks For Reading! — James
Questions? Learn more about our Strict Advertising Policy and How To Support Us.