If you're going to visit Paris, you've probably heard about the Paris Pass. We wanted to do this Paris Pass review because the pass is a popular choice for thousands of visitors each year, but it can be confusing to know it's worth the price.
In short — the Paris Pass is a tourist pass that gets you into more than 50 museums and attractions throughout Paris (in some cases, you get to skip the long ticket lines). It also gives you unlimited rides on the Paris public transportation network. It ends up being a great deal for some visitors but that's not always the case. In this guide, we'll break down the cost of the pass and explain who should and who shouldn't buy the Paris Pass.
Note: I've lived in Paris for nearly two years, so I feel that we can give the pass a fair value assessment since I'm familiar with most of the museums, monuments, the Metro, and other attractions.
Paris Pass vs. Paris Museum Pass
Before we get started, we wanted to clear up something that can be a little confusing. There are two separate pass cards available — the Paris Pass and the Paris Museum Pass.
Update (January 2020): The Paris Pass has been running promotions so the prices are slightly lower than stated in this article. See screenshot for updated prices (check the Paris Pass Website for current prices as there are frequent sales).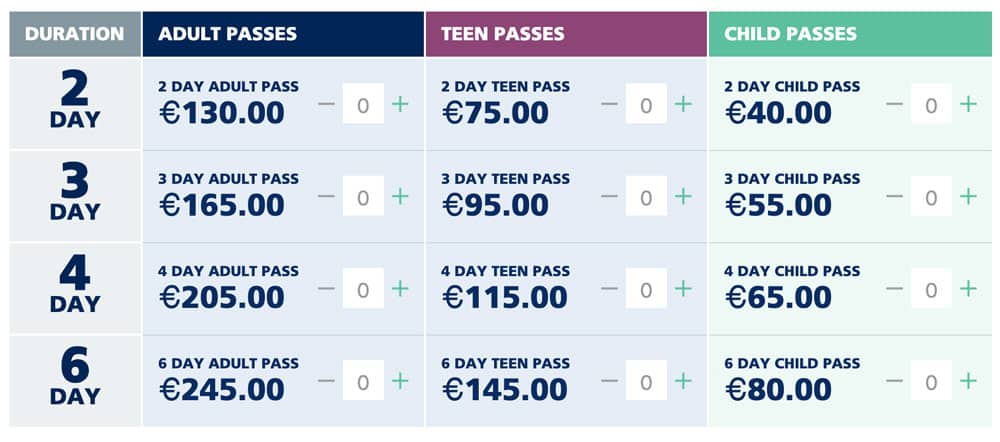 The Paris Pass includes admission all the same museums/monuments as the Paris Museum Pass (below) — but it also includes unlimited travel on public transportation (Metro, bus, tram and RER within Paris), 1-day hop-on-hop-off bus pass, Seine boat cruise, entry to a few different sites (Montparnasse Tower, Paris Opera House, etc), and a few other benefits.

Paris Pass Adult Price:

2 Days: €139 (€70/day)
3 Days: €174 (€58/day)
4 Days: €209 (€52/day)
6 Days: €259 (€43/day)
NOTE: There is also a Child and a Teen pass. Child Passes are for ages 4-11, Teen Passes are for ages 12-17, Adult Passes are for ages 18+. 3 Day Paris Passes come with a 2 Day Museum Pass. Check the Paris Pass Website to see those prices.
The Paris Museum Pass is only valid for museums and monuments (i.e. no transportation, bus tour, Seine river tour, etc.).

Adult Price:

2 Days: €48
4 Days: €62
6 Days: €74
---
Price Breakdown — Paris Pass vs. Buying Tickets Separately
The Paris Pass includes entry to all the major museums (and multiple smaller museums), the national monuments, and a few other attractions.
Museums
Listed below are some of the best and most popular attractions on the Paris Pass and the price for a single ticket. You can view the full list on the Paris Pass website.
Louvre — Adult: €15.00 (€17 if you buy online)

This massive museum is one of the world's largest, and even a short visit will take a few hours. I don't recommend visiting another museum on the same day that you visit the Louvre because it will burn you out.

UPDATE (Jan. 2020): Paris Pass users are now required to pre-book a timeslot at the Louvre.

Centre Pompidou Museum of Modern Art — Adult: €14.00

The Pompidou is Paris' modern art museum (it is the largest in Europe). It is worth visiting if you're a fan of modern art.

Orsay Museum (Musée d'Orsay) — Adult: €14.00

Housed in a former rail station, the Orsay is my personal favorite museum in Paris and I'd recommend it to all visitors. It houses the largest collection of impressionist and post-impressionist masterpieces in the world, featuring painters such as Monet, Manet, Degas, Renoir, Cézanne, Seurat, Sisley, Gauguin, and Van Gogh.

Rodin Museum (Musée Rodin) — Adult: €12.00

The Rodin Museum is a small museum near Les Invalides and the Eiffel Tower. The museum is housed in Rodin's home, but his garden that surrounds the house was my favorite as it contains many of his famous sculptures.

War Museum and Napoleon's Tomb (Musée de L'Armée at Les Invalides) — €12.00

The war museum is a national military museum of France. It is split up into two sections — ancient and modern wars. It has all the guns, cannons, swords, and other military weapons you could want. Additionally, the site also features Napoleon's Tomb, which is impressive to see.

Dali Museum (L'Espace Dali) — Adult: €12.00

This small museum is tucked away in the amazing neighborhood of Montmartre.
Monuments and Historic Buildings
Arc de Triomphe — Adult: €12.00

Climb to the top of the Arc de Triomphe for a great view of the city.

Panthéon — Adult: €9.00

Originally built as a church, it is now where many of France's most celebrated citizens are buried.

Notre Dame Cathedral Towers — Adult: €10.00

Notre Dame is free to visit, but there is a fee to visit the towers at the top of the cathedral. The views from the top are great. Do get there early as the line gets long and even pass holders have to wait in line.

Sainte-Chapelle — Adult: €10.00

This church has the most beautiful and impressive stained-glass windows in Paris.

Palace of Versailles — Adult: €20.00-€27.00

This massive palace shouldn't be missed — the grandeur and opulence are amazing (and overwhelming). Visiting Versailles will take up most of your day, so don't plan on doing anything else major that day.

Château de Fontainebleau — Adult: €12.00

The Château de Fontainebleau is basically a less crowded version of Versailles. This trip will also take a full day.
The Eiffel Tower and the Catacombs are not included in this pass.
Other Sites, Activities, and Discounts (Paris Pass Exclusive)
One-Day Hop-on Hop-off Bus Tour — €39.00-€42.00

The hop-on-hop-off bus tour is a popular choice among many tourists. It is a bit of an expensive way to travel the city, but its circuit does hit all the major sights of Paris. It is a pleasant and convenient method of getting an overview of the city — especially if the weather is nice. Plus, Paris is a beautiful city, and the bus is a nice way to see the architecture and get an idea of the city's energy.

Paris Opera House (Palais Garnier Opéra) — Adult: 17.00

The Paris Opera shouldn't be missed. The interior decoration and design are truly amazing. It's one of our favorite things in Paris.

Montparnasse Tower — Adult: €18.00

Want the best view of Paris? Well, check out the Montparnasse Tower (which is the only skyscraper in Paris). It offers amazing 360-degree views of the city and it is largely void of hoards of tourists. I enjoyed doing this.

One Hour Bateaux Parisiens Seine River Cruise — €15.00

This no-frills boat tour of the Seine might be touristy, but we really enjoyed it. We wouldn't waste your time on it during the day, but it is a very enjoyable experience at night when all the buildings are lit up — plus it's a relaxing way to end a busy day.

Random Discounts — The pass also gives you some discounts at a few restaurants, shops, and tours. Most aren't worth much but it is nice to have. But there is a 15% off discount at Fat Tire Bike Tours (which gets a lot of great reviews) and there is a 10% discount on purchases at Galeries Lafayette (a major high-end department store). These discounts probably wouldn't sway us to get this card but it is a nice bonus if these two items are on your to-do list.
---
Transportation Portion of the Paris Pass
The Paris Pass comes with unlimited travel within Central Paris (zones 1 – 3) — which includes the Metro, Buses, RER, and Tram. That said, Paris is a very walkable city and it is best explored on foot or bike you may only use the Metro 1-3 times a day.
Paris Public Transportation Prices
Here are a few pricing options for using the Paris public transportation system (Central Paris / zones 1-3):
Single Ticket: €1.90
Book of 10 Single Tickets (carnet): €14.90 (€1.49/ride)
Unlimited Day Pass (for consecutive days):

1-Day: €12.00
2-Days: €19.50
3-Days: €26.65
5-Days: €38.35
You'll have to take into account how many days you'll be in the city and how often you'll use public transportation to see if the pass or single tickets are the best deal. Note: The Paris Pass is not valid for the train that goes to and from CDG Airport.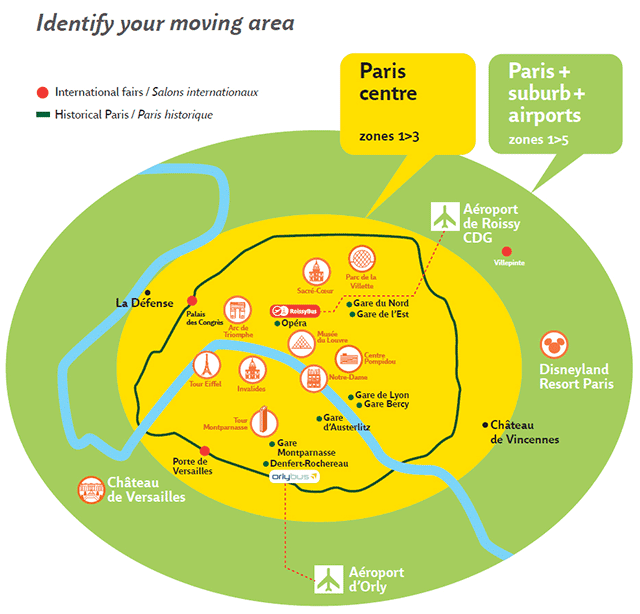 Note: The only reason you'd likely ever need to visit outside Zone 1-3 is to see Versailles, Disney Paris, or CDG airport. For those destinations, it is better to buy a separate ticket. I can't think of any other reason why one would ever buy a Zone 1-5 travel pass unless your hotel is located in the suburbs.
Visit the Official Paris Transportation Website (RATP) to get all the details about navigating Paris and the surrounding areas.
---
Calculating the Monetary Value of the Paris Pass
To calculate the value of the pass, it is best to create a sample itinerary and then crunch the numbers.
We recommend basing your sample itinerary on the €209.00 adult four-day pass — which averages to a daily price of about €52. That means you'd need to spend about €52/day on sights, activities, and transportation to break even on the Paris Pass.
If you were to buy a five-day unlimited transportation pass from the city, it would cost you €37.25 (they don't offer a four-day pass, so the five-day pass is the best option). So €38 would average out to about 7.60€/day if you were to buy your own unlimited transportation. If you wanted to mainly walk the city and only use the Metro twice or three times a day, you would save a few euros a day.
If you look at the prices of the museums listed above, you'll see that the average museum ticket price is about €14 and the average price for monuments is around €12. That gives you an idea of how much you would need to do in a day for the pass to make financial sense.
Next, choose which museums, sites, and attractions look interesting to you. We advise against cramming your schedule full of museums just to get your "money's worth" because you'll burn out. Most people agree that doing two (maybe three) museums is about the max (the Louvre and Versailles can easily take up a full day, so don't try to see two museums when you visit those). And don't forget that half the beauty of Paris comes from strolling the streets, admiring the architecture, and relaxing in the parks and gardens — all of which are free.
Also, look at how many of the extra attractions sound interesting to you — for example, hop-on-hop-off bus, river cruise, Montparnasse Tower, Paris Opera House, etc). By the way, all these things are solid so I wouldn't consider them "tourist traps".
Don't forget that your time is very valuable! One of the great things about the Paris Pass is the ability to skip the ticket lines at most attractions. Skipping the lines will easily save you 20-120+ minutes per attraction. If you price out using the pass vs buying separate tickets, you'll often find that it is cheaper to buy separate tickets, but the extra €10-€15 you spend on the pass is well worth saving hours waiting in line.
---
So Is The Paris Pass Worth It?
Let's crunch some numbers and run through some sample itineraries to see if the Paris Pass is worth the price. We'll base this off the four-day Paris Pass — which is €209 or €52/day. We'll also factor in the cost of a five-day unlimited public transportation pass of €42.40 (there isn't a four-day option) which equals around €9/day.
Note: We tried to create realistic itineraries by grouping attractions by proximity and we tried to not load days with multiple museums. For example, we tried to mix museums and monuments. We also mixed the relaxing things like bus tours and river cruises with more taxing activities like the Louvre and Versailles.
Day One
Louvre: €17 (skip the line)
Paris Big Bus Tour: €40
Notre Dame + Observation Towers: €10
Unlimited Public Transportation: €9
Day Two
Sainte-Chapelle: €10
Muse Orsay: €14
Orangerie Museum: €9
Montparnasse Tower: €18
Unlimited Public Transportation: €9
Day Three
Versailles: €20-€27
Rodin Museum & Gardens: €12
Night Boat Tour: €15
Unlimited Public Transportation: €9
Day Four
Pompidou Museum: €14
Arc de Triomphe: €12
Opera Garnier Guided Tour: €17
The Army Museum & Napoleon's Tomb: €12
Unlimited Public Transportation: €9
As you can see, once you factor in public transportation, it's fairly easy to reach our €52/day goal that makes the Paris Pass worth the cost. Each day is certainly full of activities but it's not unrealistic.
---
So Who Should Consider the Pass?
Travelers with Children — It is no surprise that waiting in line for an hour with kids is probably going to be a nightmare. The pass will help in many cases. Obviously, very young children might not have the energy to do all the attractions. Note: There are discounted passes for young children and for teenagers.
While we didn't cover it in this guide, the Paris Pass also includes other kid-friendly things like the Aquarium and Wax Museum — which both costs €20+.
Travelers Who Want to Do the Extra Activities — If you've already planned on seeing a few museums and you want to take the hop-on-hop-off bus, visit the observation deck of Montparnasse Tower, see the Paris Opera House, and do a Seine river cruise, then the pass will be a good deal. Luckily, all those activities are things we'd highly recommend to all visitors.
People Who Want to See a Lot in a Few Days — If you're in Paris for only a few days and you want to see as much as possible, we think you'd get a lot of value from the card. As mentioned before, the hours you save by skipping some of the many lines is worth the price of the pass. This is especially true in the summer.
Travelers Who Want to See Paris at Their Own Pace — If you're not too worried about the price, the Paris Pass is a nice option just for the fact that you can hop in and out of museums as you like and you don't have to wait in line. Additionally, you can also leave a museum and not feel guilty that you're not "getting your money's worth."
Convenience/Skipping The Lines — If you simply don't want to worry about arranging transportation or museum tickets, the Paris Pass is a nice option. You just have to get your pass delivered to your home and you're all ready to go once you arrive. Also, being able to skip the lines is going to be a huge time saver — especially in the summer.
Who Should Skip the Pass?
Budget Travelers Who Are Only Visiting a Few Museums — If you're on a strict budget and don't plan on seeing a lot of things then we'd skip the pass.
Don't Care About the Extras — Not interested in the extra activities like the bus tours, river cruise, etc? Then you might want to skip the Paris Pass.
Travelers Staying in Paris for Longer Periods — If you're spending more than 5 or 6+ days in Paris, you might like spreading your museum time out over your full trip.
Travelers Who Can Spend a Lot of Time Planning Ahead — Some museums, monument, and attractions have tickets that can be purchased online. You usually have to print the tickets but if you can buy everything before you leave and print them at home, then you'll be able to choose where you want to go and still skip the lines. Be aware that not all tickets can be purchased online.
Travelers Who Just Want to See a Few Places — If you just want to see a few museums over the course of your trip, the pass isn't worth it.
---
Tips For Getting the Most Out of the Paris Pass
First Sunday — Nearly all museums and monuments are free the first Sunday of every month. If you can avoid it, try not to have that day be one of the days you use your pass.
Check Hours and Days — Most museums are closed at least one day a week — usually a Monday or a Tuesday. Also, some museums close fairly early — like 4-5pm. Additionally, some museums are open late one day a week, which can be a great way to get some more museum time in (plus the crowds tend to be much smaller during these times).
Night Activities — Most museums and monuments are only open during the day, but some things are open later into the night. Try to do those activities at night to maximize your time.
Don't Waste the First Day —The time on the pass starts the first day you use it. So, for example, if you use your pass for the first time at 8 pm, it will count as a full day.
Do Two Museum Days — If you want to see a bunch of museums but don't have a lot of money, you can buy a two-day pass and try to see as much as you can in those two days.
---
Where To Buy the Paris Pass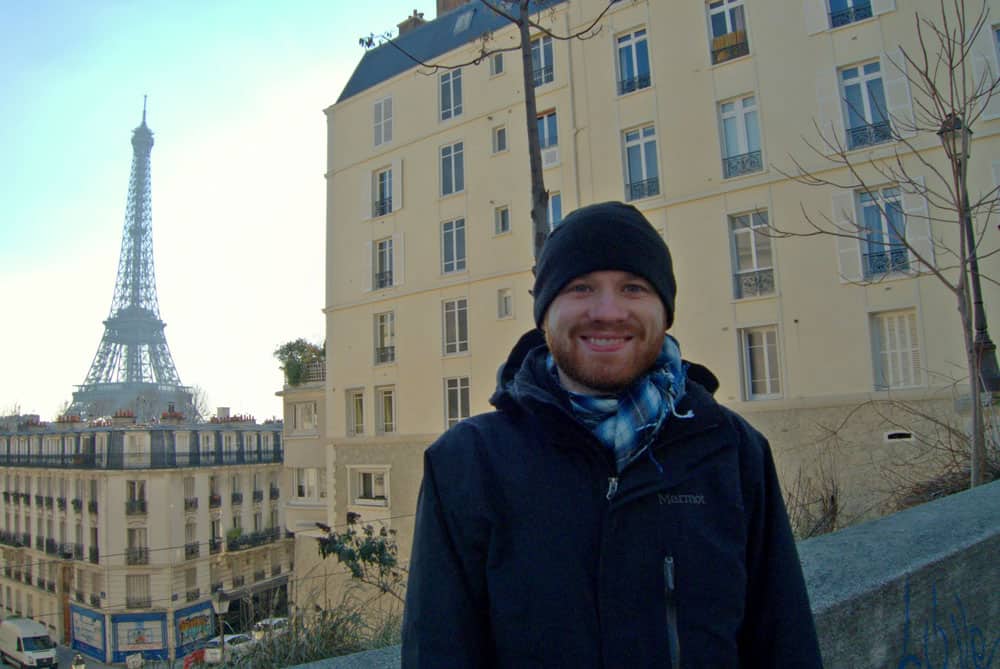 The Paris Pass can be bought online via the Paris Pass Website and then collected in Paris for €2 (see below for address). You can also have the pass shipped to you for €4-€10.
Interested in buying the Paris Pass?  If you click this link I'll get a small commission for the sale — it doesn't cost you anything extra and it helps keep this website running.
---
More Paris Travel Tips
Learn more about Paris by reading our Paris Travel Guide — we cover everything from the Best Budget Restaurants in Paris and The Best Things To Do in Paris to Where To Stay In Paris and The Best Hostels in Paris.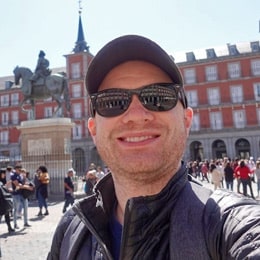 No Funny Business
The Savvy Backpacker is reader-supported. That means when you buy product/services through links on the site, I may earn an affiliate commission — it doesn't cost you anything extra and it helps support the site.
Thanks For Reading! — James
Questions? Learn more about our Strict Advertising Policy and How To Support Us.