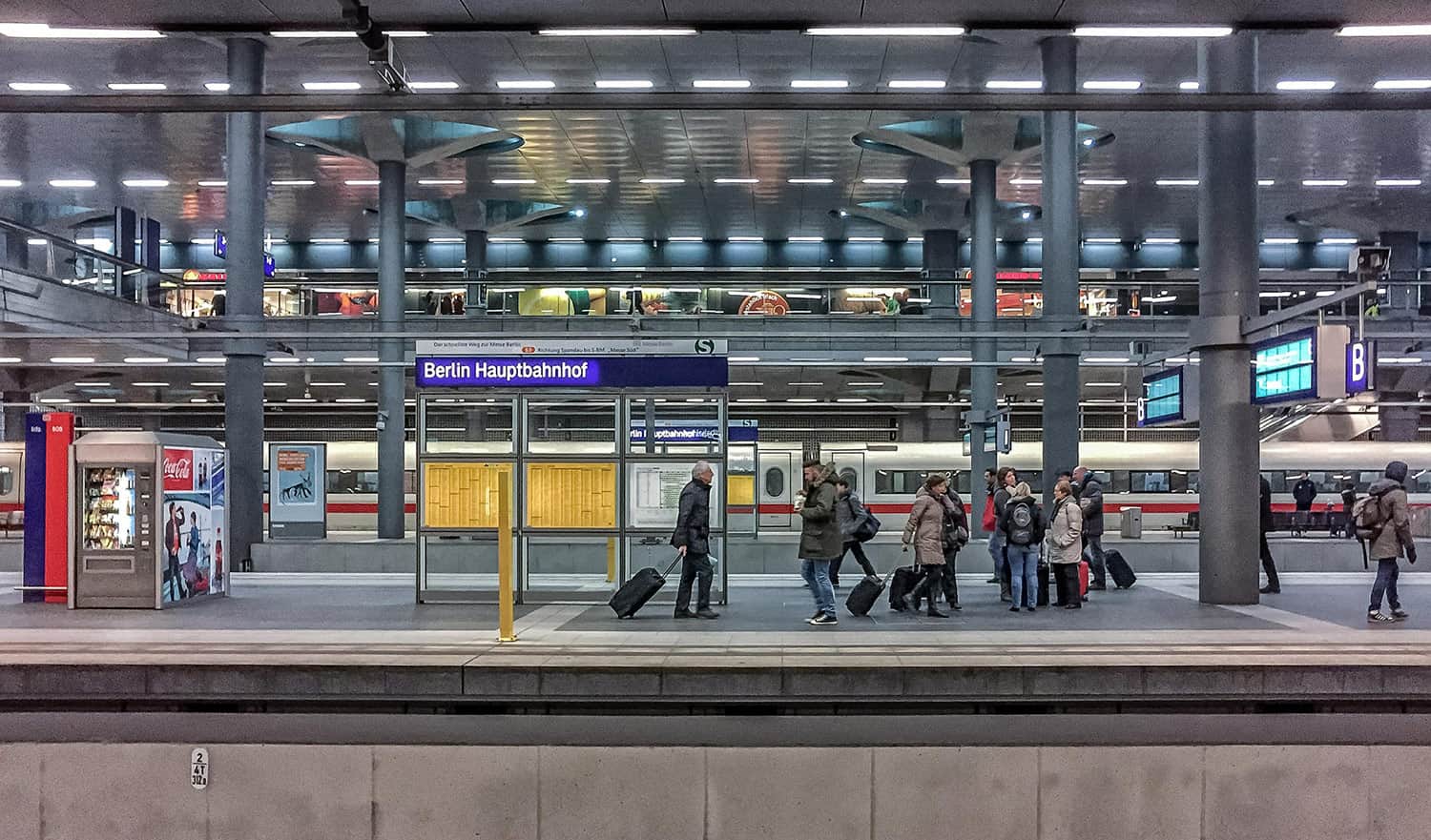 Let's talk about travel insurance. We receive a lot of questions from our readers asking us about the best travel insurance or if they even need it, so we wanted to give you the lowdown on this important, yet often confusing, subject.
The Quick "I Don't Feel Like Reading All This" Guide
We've looked at all the most popular travel insurance companies and found that World Nomads is our favorite choice for most people — especially if you're on a budget.
The Importance of Travel Insurance
Do you need travel insurance? No. The probability of something happening is probably low, but it you would be in a world of hurt if something does happen and you're not covered.
Traveling isn't cheap (even for budget travelers). Just think about it… you've bought plane tickets, train tickets, accommodation, tours, travel gear, electronics, smartphones, laptops, and a bunch more.
Travel Insurance helps protect all that stuff.
Not only will it provide you with medical coverage if you get sick or injured, it will also help cover all those non-refundable things you've already paid for (plane tickets, train tickets, rental cars, tours, hotels, etc.). It will offer compensation if your bags get lost or stolen. It will help if someone steals your expensive electronics. It will help if your flights get canceled.
Luckily, travel insurance is usually reasonably priced and the piece of mind is worth the extra bit of cash for most people.
What Travel Insurance Usually Covers
Each travel insurance plan will be different but most cover a few basic things — medical emergencies, emergency evacuation, trip cancellation/interruption, lost luggage, and property theft/damage. The amount of compensation for each area will differ so compare plans.
Medical Emergencies
Your normal health insurance probably won't cover you if you're overseas — and if it does, it is still going to cost you a fortune if you get injured. Travel insurance helps fill in this gap in coverage.
You never know what could happen when you're abroad. In South Africa I saw a car run a red light and hit someone in the crosswalk — the driver sped away but luckily the pedestrian was relatively uninjured. I saw someone break their leg after a scooter hit them in Rome. I've seen people need to get treated at a hospital for dehydration because of food poisoning.
Emergency Evacuation
Sometimes you get injured far away from a hospital or you need to be moved to a different hospital for specialized treatment.
Other times your condition might require that you be flown back to your home country for treatment via a medical jet (which can cost over $50,000!). Emergency evacuation will cover those expensive costs.
Trip Cancelation, Interruption, and Flight Delays
A lot of people don't realize how much of their trip is non-refundable. Airline and train tickets are often non-refundable. Tours are sometimes non-refundable. Accommodation is often non-refundable. The list goes on… so what happens if you have to cancel your trip? That's right, you're stuck paying for a trip you can't go on.
Travel insurance will cover those non-refundable things if you get sick before you leave, have a death in the family, natural disaster or terrorist attack interfere with your travels.
Trip interruption insurance is similar as it covers you if you need to end your trip early for many of the same reasons listed above. This will also pay for your last-minute plane ticket back home.
A lot of insurance plans will cover the cost of a missed flight if your previous flight was delayed. This is helpful because many budget airlines won't compensate for this.
However, many plans have a clause stating that the delay must be 3+ hours long (so it's no good if your layover was originally under 3 hours).
Lost Luggage, Theft, and Property Damage
Airlines lose luggage. Pickpockets and thieves can sneak away with your valuables. You can accidentally drop and break your expensive electronics.
Most insurance will cover the cost of buying new clothes if the airline loses your baggage. They'll even pay for stuff if your baggage gets delayed a certain amount of time.
Travel insurance will help cover these costs. You'll want to check out the fine print of your plan because the coverage will vary. For example, a lot of plans will only reimburse up to $500 per item. If you're traveling with a lot of expensive gear then you should look into a supplemental plan.
What To Consider When Buying Travel Insurance
Here are a few things you'll want to think about before buying travel insurance.
Think About What Coverage Is Important For YOUR Trip
Travel insurance comes in all shapes and sizes — which is one reason why finding the right policy can be confusing.
If you're doing a mega trip around Europe then it makes the most sense to buy a plan that has strong trip cancellation/interruption coverage, lost luggage, and medical emergency coverage.
However, remember that trip cancellation/interruption coverage only covers things that have been prepaid. Therefore, if you're "winging it" and buying everything as you go, it might not make sense to get a pay extra for a plan that has a lot of cancellation/interruption coverage.
On the other hand, if you've repurchased all your flights, train tickets, accommodation, etc. then trip cancellation/interruption is very important because many of these things are non-refundable.
Are you going to be doing dangerous things like extreme sports or skiing? Make sure your policy covers that (many basic plans don't).
Do you plan on driving a car? Look for a policy that covers that.
Do you plan on traveling with a bunch of expensive electronics? You may need to buy an extra plan that will help cover those items.
Know What Your Travel Insurance Doesn't Cover
Travel insurance shouldn't be treated as medical insurance. It's really only for emergencies so don't expect it to cover pre-existing conditions, pregnancy related issues, normal checkups, etc.
As mentioned before, travel insurance also doesn't normally cover "high risk" activities like gator wrasslin, skydiving, skiing, SCUBA, etc. However, you can usually buy supplemental coverage if you'd like.
Most insurance companies only cover electronics if they get stolen from your person (i.e. by a pickpocket or mugging) or if they're stolen while locked up. If you just leave stuff unattended it won't be covered.
Furthermore, your electronics won't be covered if you break them — unless your coverage states differently.
Know How Much Coverage You're Getting
Some cheaper plans don't offer a lot of protection. I've seen some that only offer $10-$50K in medical coverage — something like a broken bone and an ambulance ride could easily cost more than that amount of coverage. Personally, I'd stick with $100,000+ worth of coverage.
Don't Wait Too Long To Buy Travel Insurance
Most insurance policies require you go purchase your insurance before or near the time you made your first payment toward your trip (which is usually your flights or tour payment). If you wait too long then the insurance company may not cover you.
Read The Fine Print
This is the most annoying part of buying travel insurance but it's important to know what you're buying and how you're covered.
Check Your Credit Cards
Some credit cards offer insurance benefits for rental cars, lost luggage, trip cancellation, etc. — assuming you made the purchases with your card. Sometimes this coverage can be spotty but it doesn't hurt to look.
Tips For Making a Travel Insurance Claim
Every travel insurance company will require paperwork and proof so here are some tips for making everything go smoothly.
Document EVERYTHING
You can never have enough paperwork. Get everything you can.
Take Photos Of Your Stuff
Take photos of all your stuff — especially expensive things. Take photos of serial numbers. I keep everything on a Google doc so it's ready to send off if needed.
Make Copies Of Everything
Paperwork gets lost so you want to have backup copies (physical and electronic).
Send Paperwork via Certified Mail
You can probably file claims via email, but if you send things via normal mail it pays to send it via certified mail.
Our Favorite Travel Insurance
We use and recommend World Nomads for a number of reasons.
Quick Coverage
First, they make the whole insurance buying process super easy and it only takes a few minutes via their website.
They also let you renew your plan online while you're traveling in case you extend your trip. You can even buy your plan after you've started your trip.
File Claims Online and 24/7 Service
They even let you make claims online while you're still traveling and they have 24/7 customer service.
Solid Coverage
Of all the plans we looked at, we found the World Nomads offers the best value for the money and their coverage is good for most budget-minded travelers.
We also like how much medical insurance they provide — for a three-week trip to Europe I was quoted $89 and that included $100,000 in medical insurance.
The next step-up plan was $132 and it included higher coverage for things like trip cancellation, property theft, etc. This plan also included $35,000 worth of Collision Damage Waiver for rental cars.
Note: If you want a super specialized plan or you're going on a super lux trip then you may want to look elsewhere. That's because World Nomads basically offers two levels of insurance they the trip cancellation coverage tops out at $10,000.
Adventure Sports Coverage
World Nomads also covers a ton of adventure/high-risk activities at no extra charge (which is super rare).
See For Yourself — Get Your Quote
We suggest visiting World Nomads or using the widget below to get a quote and to learn more about their coverage options.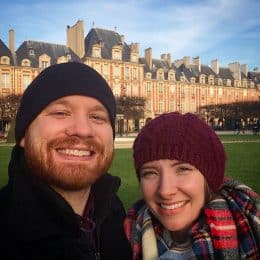 No Funny Business
We want to be fully transparent that this post may contain affiliate links. That means we receive a small commission if you make a purchase after clicking the link — it doesn't cost you anything extra and it helps support the site.
Thanks For The Support! — Susan and James
Questions? Learn more about our Strict Advertising Policy and How To Support Us.