Berlin is home to some of the top-rated hostels in Europe. Why? Because Berlin attracts a huge amount of young people who want to party without spending much money — there's a reason why Berlin is said to be "poor but sexy." In fact, this popular travel destination has over 105 hostels but we've narrowed down this list to what we consider to be the best hostels in Berlin.
Berlin Hostel Prices
Good news! Berlin's hostels tend to be some of the lowest-priced when compared to other major European cities.
At the very low end, hostels start around €12-€15/night during the busy season — these tend to be fairly poorly rated but they're cheap.
If you want a high-rated hostel in the city center you should expect to pay around €20-€35/night.
NOTE: prices tend to rise on the weekend (Friday and Saturday).
Check Hostelworld to get exact prices for your dates.
---
Quick Facts About Berlin Hostels

Cheap Beds & Good Hostels Go Early: Hostel prices are fairly standardized (there are a few outliers) but the quality does vary quite a bit. The best options do get booked up quickly (especially in the summer). We recommend booking a little early if you have your eye on a specific hostel.
Party Hostels: Berlin is one of Europe's great party cities so some of Berlin's hostels also take on this same party vibe. Check the reviews to ensure your hostel matches up with your travel style.
Check The Location: Berlin is a physically huge city (it's 4X the size of Paris but has 1/4 the population) so check your hostel's location to ensure you're not crazy far away from the sights.
Bedding Isn't Always Free: Many hostels in Berlin charge a mandatory deposit/fee for linen. Unsurprisingly, these hostels tend to be cleaner.
Check-In Times and Cleaning Times: Many hostels have late check-in times (around 2 pm-4 pm) but nearly all will let you store your bags if you arrive before check-in.
New To Hostels? Check out our Hostels 101 Guide to learn everything you need to know about finding the perfect hostel.
---
Our Picks For The Best Hostels in Berlin
This list of Berlin's best hostels is based on overall quality, location, price, and guest reviews. We do encourage you to check out Hostelworld to search through all the hostels in Berlin as this city is adding new properties all the time.
NOTE: All prices listed below are the cheapest option available during the busy (i.e. expensive) season. Prices will often be 20%+ cheaper during the slower seasons.
Grand Hostel Berlin

Grand Hostel Berlin is constantly rated as one of the best hostels in Berlin and Germany. It's located in the center of the city and they give you a free welcome drink at their bar. Grand Hostel Berlin isn't a party hostel but it still has a lively, welcoming atmosphere — thanks to the bar. The staff is friendly, everything is clean, and the beds are great (no bunk beds).
The only real downsides of Grand Hostel Berlin are the lack of a kitchen, a small mandatory fee for bed linens, and the fact it's one of the more expensive hostels in Berlin.
---
Circus Hostel Berlin

Circus Hostel is another award-winning in Berlin that also has its own on-site microbrewery. The Circus is a large hostel so it has a slight "hotel" vibe but there are plenty of places to meet other travelers—especially the bar. The staff is super nice and they keep the hostel very clean and organize multiple events (like a free walking tour). It's also well-located so you can walk to a lot of sights (there is also public transport close by). The Circus also went through a major renovation in 2022 where they updated much of the hostel so it's even better than ever.
The main downside is the lack of a kitchen but otherwise, it's a very solid hostel.
---
Heart of Gold Hostel Berlin

Heart of Gold Hostel gets solid ratings — especially considering its low price. It features a 42-person room that's only around €22/night. It's also located a short walk from Alexanderplatz, Museum Island, Brandenburg Gate, and the Bundestag.
Heart of Gold Hostel has a bar with cheap beer and a beer garden. They also offer free walking tours. As an added bonus, they have a well-equipped kitchen. There is a €5 deposit for sheets and towels.
---
EastSeven Berlin Hostel

EastSeven Berlin Hostel was voted the best hostel in Germany in 2018… so it's safe to say this is a solid place to stay. What we love about EastSeven is the vibe. It's super chill and relaxed. It's not a party hostel but it's still lively and friendly.
The hostel is super clean with great showers and beds. The staff is amazing. The hostel has a private garden and happy hour from 8-10 pm (€1.50 beers). There is a well-equipped kitchen and plenty of common space to meet other travelers. That said, it is one of the more expensive hostels and it's located a bit outside the center of Berlin.
---
St Christopher's Berlin Hostel

St Christopher's Berlin is another nice hostel that's part of the St Christopher's chain. There is no kitchen but there is an American sports bar in the hostel.
Like all St Christopher's hostels, this hostel has a bit of a hotel feel and attracts a lot of groups so it's not a super social hostel. But if you're looking for a quiet place to stay that's also centrally located (Alexanderplatz station), then this might be a good option. It is a little expensive though.
---
MEININGER Berlin Mitte Humboldthaus Hostel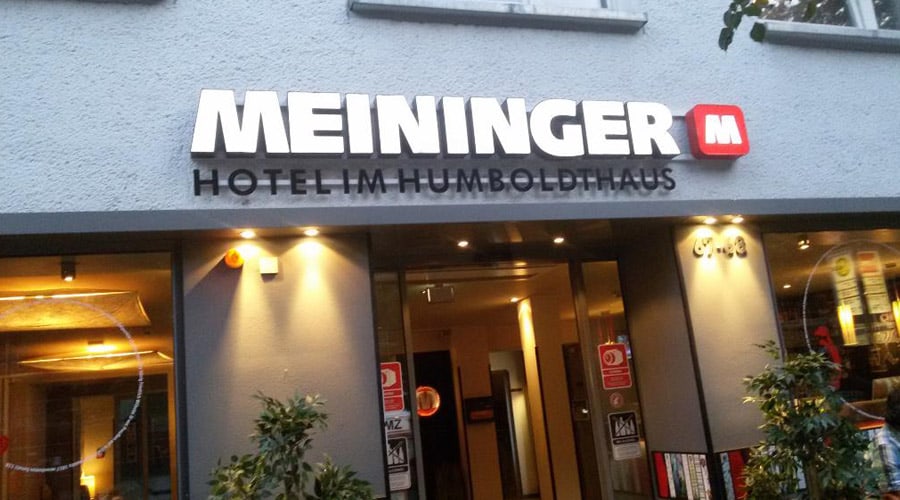 MEININGER Berlin Mitte is a large quiet hostel that's in a nice location. It's not a very social hostel (no bar and not much common space) so it's more suited for people who just want a clean, quiet, and comfortable place to stay (i.e. it's not a great place for solo travelers).
---
Eastener Hostel Berlin

Eastener Hostel is a small independent hostel that's quiet and super laid back. There isn't much "excitement" so it's more suited for people who would rather cuddle up with a book than go out and party.
On the plus side, it's clean, comfortable, affordable, has a kitchen, and is located in a great part of the city.
---
photo credit: Grand Hostel Berlin, Circus Hostel, Heart of Gold Hostel, EastSeven Berlin Hostel, St Christopher's Berlin, MEININGER Berlin, Eastener Hostel
---
Hostel Packing Advice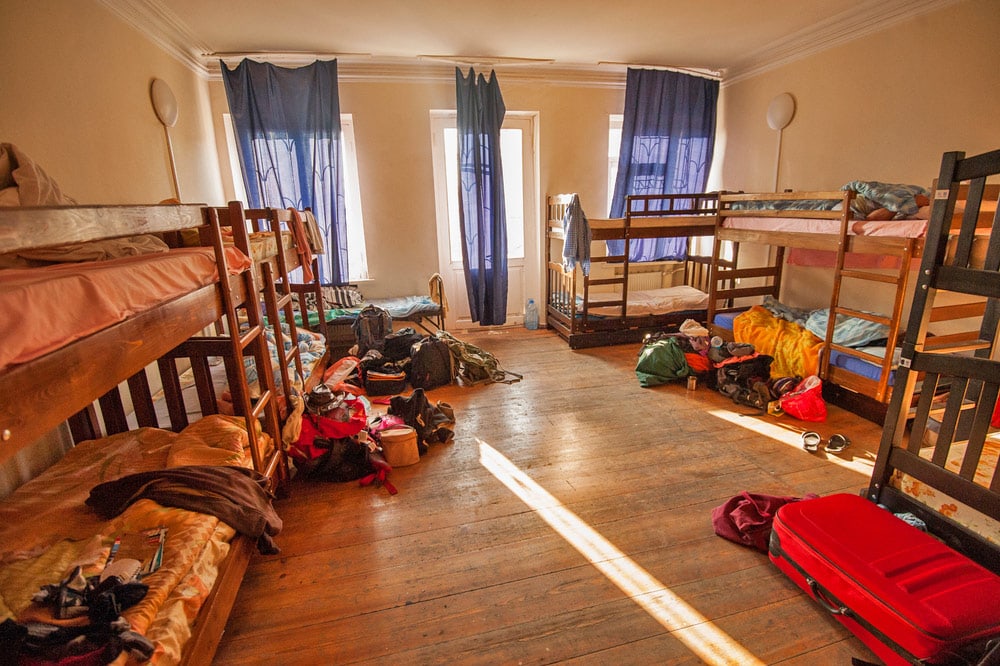 Staying in hostels poses a few unique packing challenges so I'm here to help by recommending a few of my must-have items. Check out my Hostel Packing List for the full list but below are the absolute necessities:
---
More Helpful Berlin Travel Advice From The Savvy Backpacker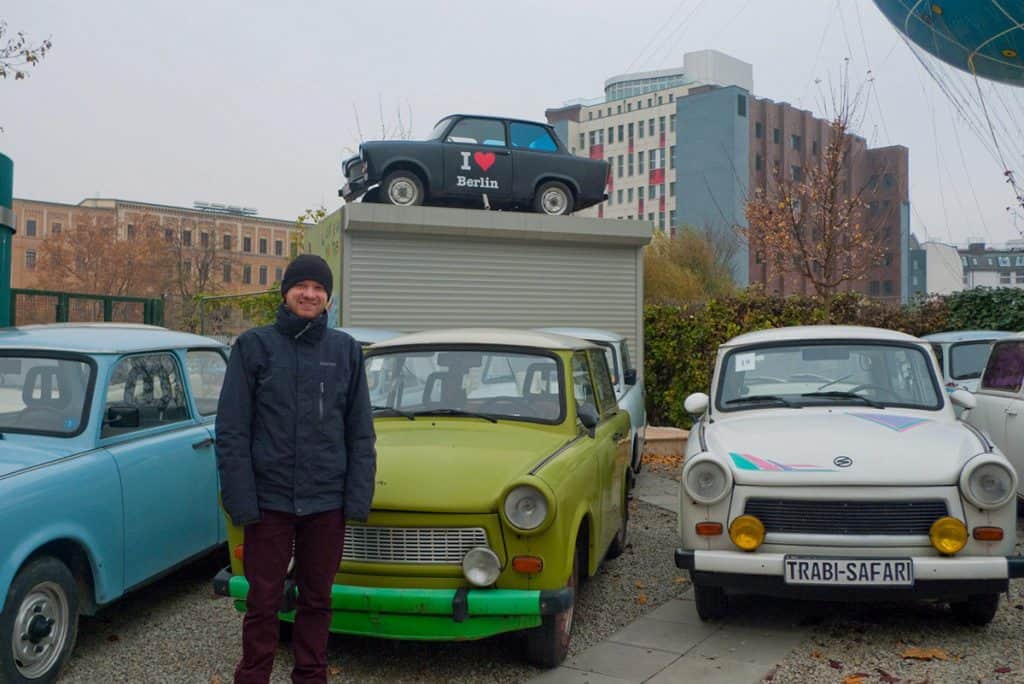 Here are some helpful links to articles that we think you'll find interesting if you're staying in hostels and traveling around Europe on a budget.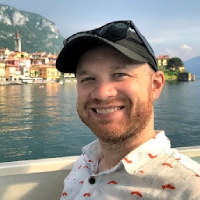 Latest posts by James Feess
(see all)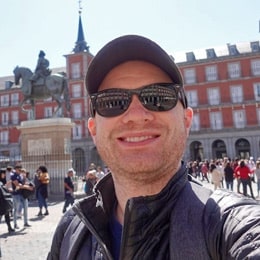 No Funny Business
The Savvy Backpacker is reader-supported. That means when you buy products/services through links on the site, I may earn an affiliate commission—it doesn't cost you anything extra and it helps support the site.
Thanks For Reading! — James
Questions? Learn more about our Strict Advertising Policy and How To Support Us.