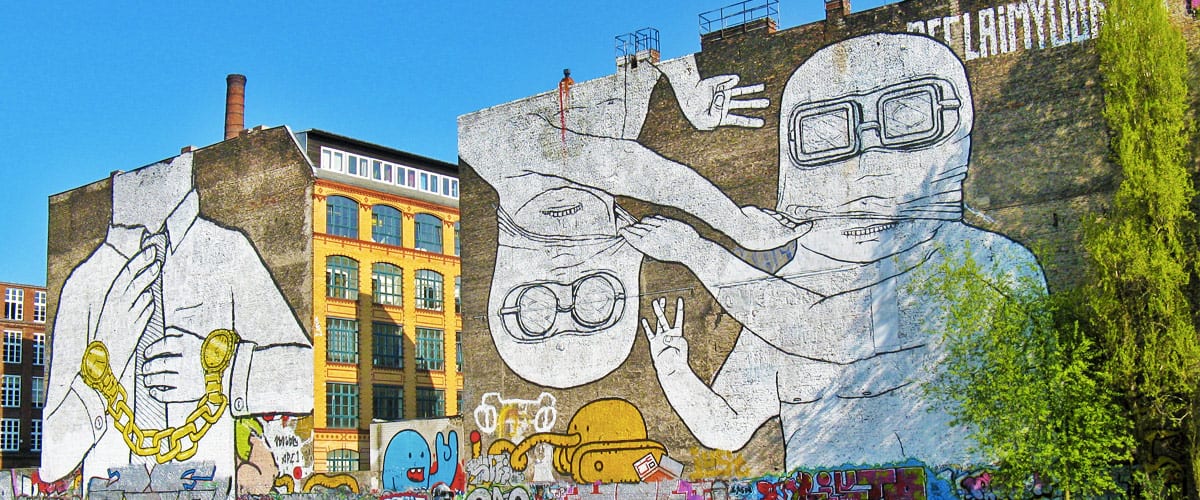 What makes Berlin so great? Berlin's mayor said it best, "Berlin is poor but sexy." I think that really sums up Germany's capital city. Our Berlin Travel Guide will help you make sense of this crazy city while sticking to a backpacker's budget.
What You'll Find in This Berlin Travel Guide:
How Much to Budget to Visit Berlin
How Long To Visit Berlin
The Good and Not-So-Good Things About Berlin: A Quick Overview
Berlin's Must-See Sights and Attractions // Neighborhood Guide
Cheap Eats and Drinks
Best Berlin Hostels
Berlin Nightlife
More Resources to Help You Plan Your Visit on a Budget
Public Transportation
A bit of background of modern Berlin: After the fall of the Berlin Wall, people flooded into East Berlin (the part that was controlled by the Soviets). What did they find? Abandoned buildings. These cheap (and sometimes free) houses/workspaces attracted artists, musicians, and other creative people from all over the world because they could live there for practically nothing. This also injected a youthful, anything-goes spirit into the otherwise drab city. Then Berlin got popular…  so the city isn't as cheap as it once was. But it's still much cheaper than other cities in Europe. Luckily, the city still holds on to its youthful and creative spirit.
How Much to Budget to Visit Berlin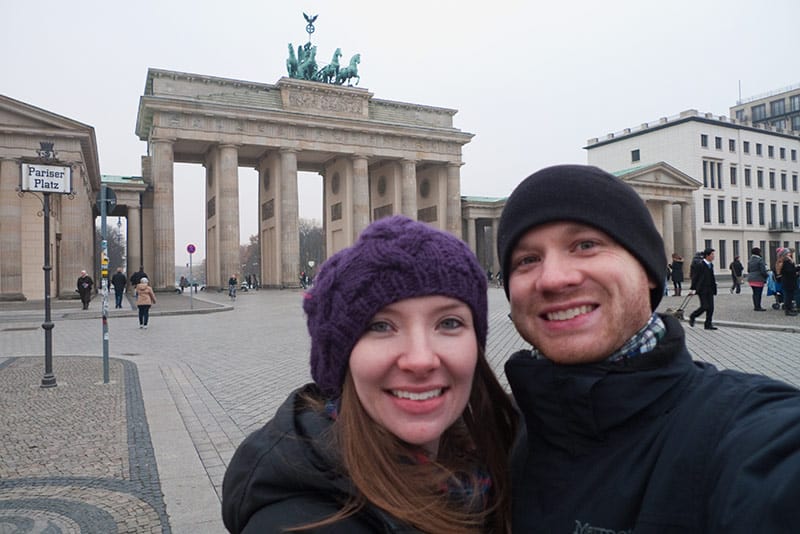 Alcohol is cheap, food is affordable, and accommodation is very reasonable — which is why Berlin is such a hotspot for artists, students, and budget travelers.
We recommend budgeting €33-€45/day if you're on a backpacker's budget. You can check out our Berlin City Price Guide for a more in-depth cost breakdown, but we recommend over-budgeting… just to be safe.
How Long to Visit Berlin: 4+ Days
Berlin has a ton of stuff to do, but the city is very spread-out — so you're going to want to give yourself plenty of time to explore. You could easily spend a week in Berlin, but we recommend at least four days.
The Good and Not-So-Good Things About Berlin: A Quick Overview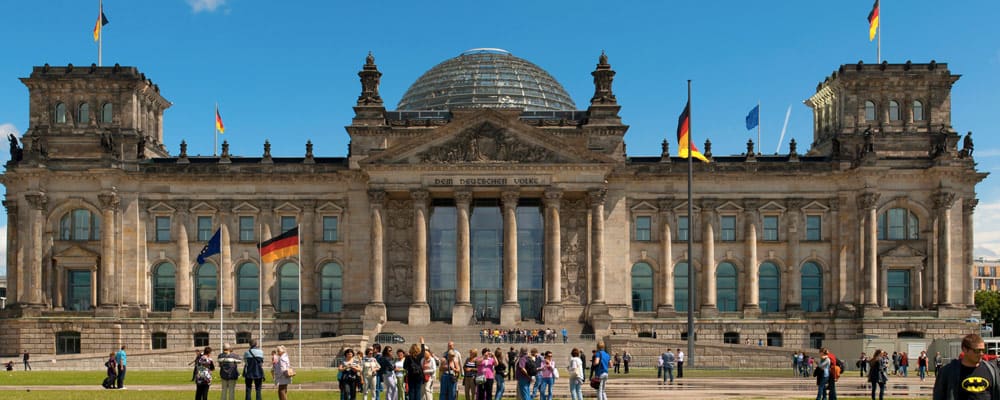 There are so many amazing things about Berlin, but there are a few things that aren't so great — just like any city.
The Good
Museums like crazy. Berlin has sooo many world-class museums that feature everything from ancient to present day. Its "Museum Island" has five world-renowned museums and the island itself is a UNESCO World Heritage Site. Bottom line, you'll find something that interests you.
Green space. Berlin has more green space than just about any city in Europe. And Germans appreciate their parks, so you'll find tons of people relaxing outside when the weather is nice.
A mixture of a city. We allude to this in the "not-so-good" section, but the city's architectural mix is fascinating. On one hand, you have plenty of boxy utilitarian buildings left over from the Communist era. On the other hand, you have older and more ornate pre-war architecture (that survived the war or was rebuilt). And then, you have a lot of new construction that has gone up in recent years that is cool and funky.
Biking. Berlin has done a great job making sure the city is bike-friendly. You'll find plenty of dedicated bike lanes as well as free/cheap bike-sharing programs.
Public drinking and other laissez-faire attitudes. As long as you're not interfering with other people, you can do what you want without being hassled. You're free to drink in the parks. You can pretty much drink in the streets. You're not supposed to drink on public transportation, but you'll generally be left alone if you're not causing a scene.
This attitude is also one of the reasons there are so many subculture groups in Berlin — you're free to do what you want. This is also a reason why there is such a strong LGBT community in Berlin.
Nightlife. Berlin in still one of the best cities, if not the best city, for nightlife — especially clubbing. The city's large number of abandoned warehouses made it the perfect venue for massive clubs. Pretty soon, the best DJs in the world were calling Berlin their home. You can still find plenty of mega-clubs as well as smaller underground parties that pop up for a few months and then move somewhere else. The party literally never stops (as long as you can keep up).
Berlin also has plenty of bars, cafes, beer gardens, jazz clubs, and just about anything else you can imagine.
The prices. Beer is cheaper than water. Eating cheaply is easy. Hostels are cheap. Rental apartments are in abundance (and they're cheap, too). The public transportation is… it's actually kind of expensive (you can't win them all).
The Not-So-Good
Berlin is HUGE. It's something like 5x the physical size of Paris but it has 25% of the population (I maybe have made up those numbers, but you get the point). And because the city was divided for so long, it never developed a true "center" like you find in most cities. There are basically mini-centers scattered throughout the city, and it can take 30-45 minutes via the subway to travel from place to place.
That also means the city isn't very walkable — the public transportation is great, though.
It's not "traditional" German. Most people imagine old world Germany when they think about Germany… but Berlin is mostly new because it was virtually destroyed during WWII. Berlin is pretty drab — except for the colorful graffiti that covers nearly every inch of the city (which is actually pretty cool). In fact, the city is under constant construction, so you'll see lot of cranes and construction sites all over the city.
Cold winters. Berlin's winters are long, cold, and dreary.
Berlin's Must-See Sights and Attractions // Neighborhood Guide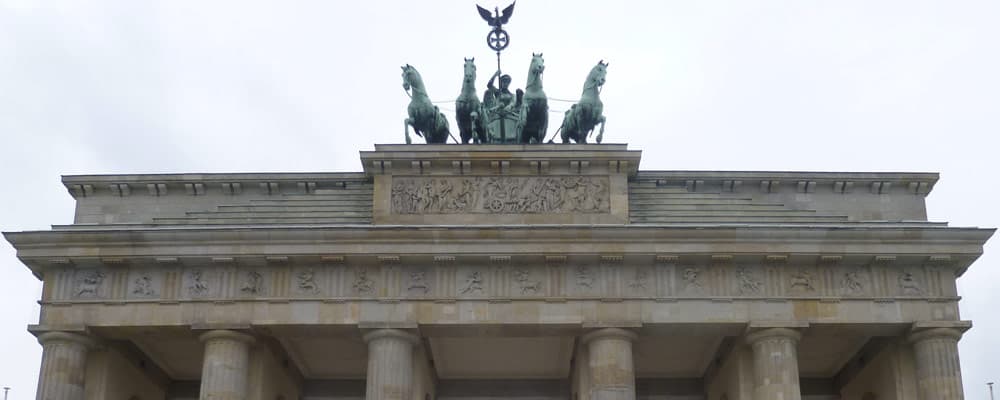 It's no wonder that Berlin is such a popular destination; there is so much to do. We've listed many of the must-see sights according to their neighborhoods.
We recommend taking a walking tour if you have the time. It's a great thing to do on your first day as it's a good way to get orientated with the city.
There are good free (tip-based) tours from Sandeman's New Europe and Brewer's Berlin Tours — these tours will hit many of the highlights. If you're looking to learn more about the alternative sides of Berlin, you should check out Alternative Berlin Tours. Of course, there are a ton of paid tours that are led by professional guides that will give you more in-depth information. TripAdvisor does a good job of listing the best rated tours, but some of the best are Insider Tour, Berlin Fat Tire Bike Tours (Berlin is a great city to visit via bike), and Original Berlin Walks.
Mitte Neighborhood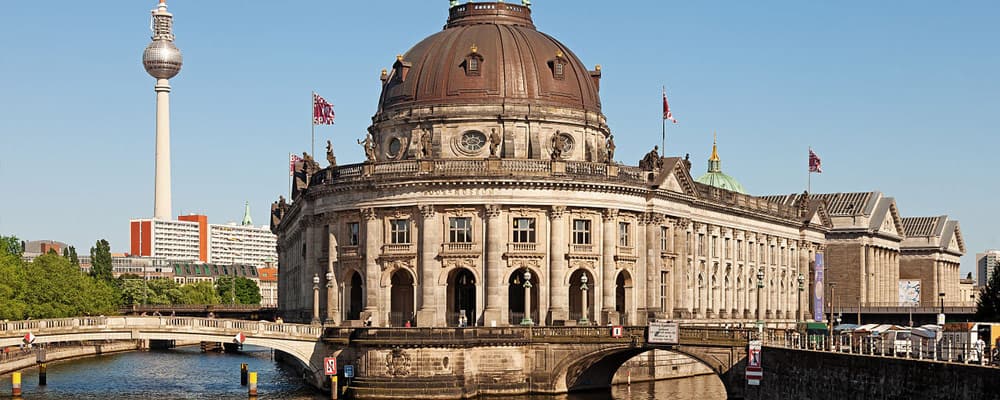 Mitte means "the middle" and it's Berlin's historical center… so it's pretty much the center of the city. This is where most of the popular sights and museums are located (i.e., Museum Island), so you'll spend some time here. It has a bit of everything — new, old, and futuristic. In addition to the museums, you'll find shopping, cafés, restaurants, bars, clubs, universities, and lot of other things to experience. It's also the most "touristy," so you may want to stay in a different part of the city to get a more authentic Berlin vibe.
Pergamon Museum
The Pergamon Museum, which houses an impressive collection of artifacts of the ancient world, is Berlin's most prominent cultural and tourist attraction.
However, a large chunk of the museum, which happens to hold the museum's most visited attraction (the Pergamon Altar), is closed for renovation until 2019. After that, the other part of the museum will be under renovation until around 2025. That said, the museum still gets great reviews by people who've visited during the renovations.
Admission: €12. Visit Website
Hamburger Bahnhof Museum
Housed in a former train station, this is the place to visit if you're into modern and contemporary art. It features art from Andy Warhol, Cy Twombly, Robert Rauschenberg, Roy Lichtenstein, Anselm Kiefer and Joseph Beuys.
Admission: €14. Visit Website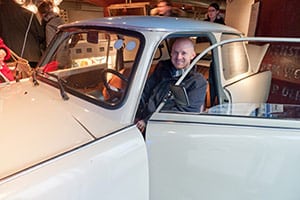 DDR Museum
The DDR Museum is a quirky museum that chronicles the daily lives of people living in communist-era East Berlin. It has lots of fun artifacts from that era, and it does a good job of comparing the lives of citizens in the West and East. It's also a very interactive museum, so it's a nice change of pace from Berlin's other "heady" museums.
Admission: €6. Visit Website 
Reichstag
Built in 1894, the Reichstag has had a tumultuous history — it's been burned and bombed and abandoned, but it's been rebuilt and now it serves as the home of Germany's parliament. There is a large glass dome at the top that you can climb to get amazing 360-degree views of Berlin.
Admission is free, but you must make reservations online. (You might be able to get tickets at the visitor's desk, but booking online is the best option.) Visit Website
Topography of Terror
This is the site where the Nazis planned a majority of their crimes between 1933 and 1945. The buildings were destroyed during and after the war but were rebuilt as a museum documenting Nazi crimes.
Admission is free. Visit Website
Memorial to the Murdered Jews of Europe
Also known as the Holocaust Monument, this monument is made up of 2,711 concrete columns that form a maze-like memorial. The monument is open 24/7.
German History Museum
Germany has a long and interesting past. This museum does a great in-depth job of capturing over 1,500 years of German history.
Admission: €8. Visit Website
Berlin Wall Memorial
Located in the middle of Berlin where East and West were once divided, this open-air exhibition chronicles the history of the Berlin Wall. The memorial still has almost a mile of the original wall for you to see and learn about how the wall affected Berlin citizens.
Admission is free. Visit Website
Brandenburg Gate
Built in 1791, this is Berlin's most famous landmark. The Brandenburg Gate used to be the border of East and West Berlin, but now it represents German reunification.
Fernshehturm (TV Tower)
This weird-looking TV tower was built in the late '60s in East Berlin, and it continues to be the tallest building in the city. While touristy, you can go to the top to get a nice 360-degree view of the city. There is also a bar and restaurant at the top if you wish to linger a little longer.
Admission: €13-€20. Visit Website
Berliner Dom
The Berliner Dom is not only Berlin's most grandiose church, it's easily one of Berlin's most elaborate buildings. It has an impressive organ with 7,000 pipes, and you can visit the top of the dome for great city views (if you can climb all the steps).
Admission: €7. Visit Website
Neues Museum
This once bombed-out building now houses one of the finest collections of artifacts from the ancient world. Most famous is the bust of Nefertiti. The museum also has plenty of mummies, jewelry, sculptures, and other interesting artifacts.
Admission: €12. Visit Website
Neue Wache and Bebelplatz
I combined these two sights because they're both quick visits and they're very close to each other. Neue Wache is a small but powerful memorial for the Victims of War and Dictatorship. Across the street is Bebelplatz. There you'll find a small glass window on the ground that looks down into a library full of empty white shelves. This memorializes the spot where Nazi students burned over 20,000 "un-German" books.
Kreuzberg
Kreuzberg was once home to immigrants, hippies, LGBTQ individuals, artists, squatters, punks, and bohemians. The neighborhood has gentrified, but it still holds on to its counter-culture roots. There is still plenty of youthful energy pulsating through the streets, cafes, vintage shops, great bars, hip restaurants, and late-night food stalls. It's a great area for nightlife so you can get a snack after dancing until 3am. The neighborhood is also covered pretty much entirely in graffiti as well as amazing street art — which adds to the ambiance.
German Museum of Technology (Deutsches Technikmuseum Berlin)
This museum exhibits a large collection of historical technical artifacts — including 25+ full-size airplanes, boats, a Viking ship, u-boats, WWII rockets, trains, and more.
Admission: €8. Visit Website
Jewish Museum
Housed in a very striking glass building, the Jewish Museum has exhibits that trace two millennia of German-Jewish history. The architecture has become an exhibit in and of itself.
Admission: €8. Visit Website
Checkpoint Charlie
This is a legit tourist trap that isn't even at the location of the real Checkpoint Charlie… but you'll probably end up walking past it anyways. Please, skip the museum. It gets bad reviews and it is a waste of money (I'm not even going to link to the website).
Friedrichshain
With a vibe very similar (yet slightly more alternative) to Kreuzberg, Friedrichshain is a trendy neighborhood popular with artists, students, and other young hip people. Building-size street art can be found everywhere and most people come to visit the famous East Side Gallery. The neighborhood is also home to many bars, boutiques, cafés, and markets — and it has some of the best nightclubs in the city.
East Side Gallery
This open-air gallery features street art that's been painted on the longest remaining portion of the Berlin Wall. The wall features 101 large-format paintings.
Stasi Museum
This museum details the exploits of the East German secret police, i.e., The Stasi. These guys pretty much spied on 6 million of East Germany's 18 million citizens. They kept detailed records on its citizens via phone taps, hidden microphones, photographic surveillance, and multiple other methods.
Admission: €6. Visit Website
Prenzlauer Berg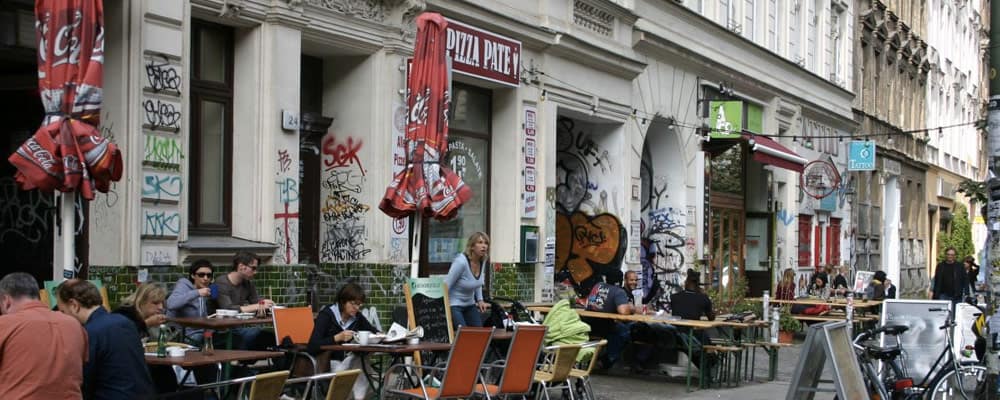 Prenzlauer Berg is a nice mix of university students and young families. You'll still find plenty of late night bars and cafés but much of the club-scene has moved elsewhere. People joke that Prenzlauer Berg is where the hip kids from Kreuzberg go to have kids. That said, the neighborhood still has a cool vibe and you'll find plenty of great restaurants, markets, beer gardens, and excellent coffee shops. The neighborhood also has plenty of trees, parks, and green space.
Mauerpark
Mauerpark translates to Wall Park — which makes sense because this used to be the "deadman's land" between the walls of West and East Berlin. While not particularly pretty, the park is now a favorite for tourists and locals. On a nice day, the park will be packed with people drinking, playing soccer, and often karaoke-ing. The party often goes late into the night. The park also hosts a flea market where you can sometimes pick up some good deals.
City West (Charlottenburg-Wilmersdorf Neighborhood)
City West encompasses the Charlottenburg-Wilmersdorf as well as the expansive Tiergarten park. This area used to be West Berlin and is now an affluent area and shopping district. It also has many of Berlin's popular sights as well as entertainment options, markets, bars, and restaurants.
Tiergarten
This massive park is located in the heart of Berlin, and it's a favorite place for locals to get away from the city. In addition to multiple monuments and statues scattered throughout, the park also has ponds, gardens, vast lawns, plants, trees, and walking paths.
Olympiastadion
This huge stadium was built for the 1936 Olympics hosted in Germany and it's where Jesse Owens won four gold medals (much to Hitler's dismay). It was renovated in the early 2000s and it currently holds sporting events (mainly soccer) and massive concerts.
KaDeWe Department Store
KaDeWe is the largest department store in Europe, so this is the place to go if you want to spend some cash since it mostly carries high-end and luxury items. There is a famous (and expensive) gourmet foodcourt and grocery that offers a ton of dining options.
Charlottenburg Palace (Schloss Charlottenburg)
This grand royal palace was finished in 1699, and it's the largest palace in Berlin. A lot of people find the inside of the palace to be fairly underwhelming, but the ground and gardens are beautiful. It's a great place to stroll through on a nice summer afternoon (you might want to skip this if the weather isn't nice).
Cheap Eats and Drinks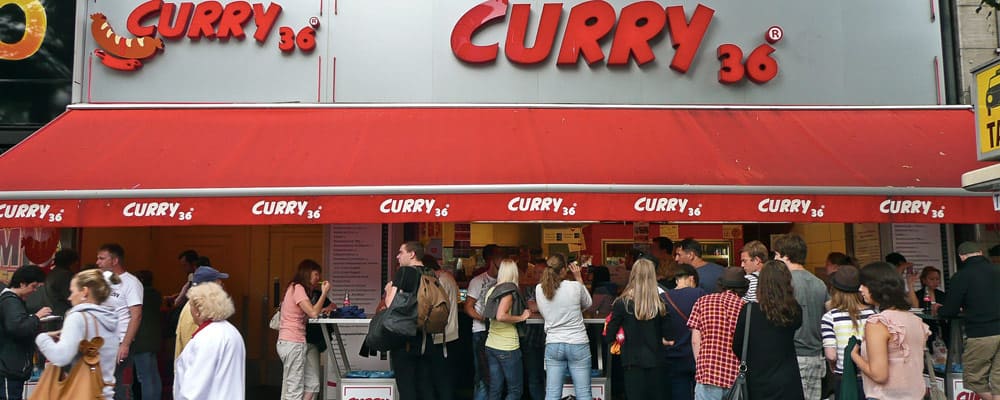 As with any other city with a youthful international population, Berlin has a solid food scene that caters to people on a budget. There are always new and exciting restaurants and bars opening up, so finding solid dining options doesn't take much work.
First, check out Berlin Food Stories. It's a great (and 100% independent) site that's written by a Berlin food blogger — he covers everything from high-end to hole-in-the-wall joints. TimeOut Berlin does a good job of showcasing new and popular food/drink spots, so it's another good place to look. Spotted By Locals: Berlin is another good resource that's written by locals and expats (they have a paid app that offers more suggestions).
Additionally, Berlin has a huge Turkish population, so you can buy a great Döner kebab for €2-€3 — check out this site for a recommended list of kebab restaurants. Bratwurst and similar items are also tasty and cheap.
Street food is super popular in Berlin, and there are a handful of great street food markets. You'll want to check out Berlin Food Stories's Guide to Berlin's Best Street Food Markets for details on where to go.
Don't forget the beer gardens! There is nothing better than enjoying an ice cold beer on a sunny day. Luckily, Berlin has plenty of beer gardens. Check out this guide to the best beer gardens in Berlin. Or, you can buy a cheap beer at a grocery store and drink it in a park (or anywhere, really).
Best Berlin Hostels
Berlin has many highly-rated hostel options, and they're all priced very reasonably — an average hostel will cost anywhere from €14-€30/night.
Personally, we use HostelWorld to book all our hostels and we've listed a few of the best hostels below:
Berlin Nightlife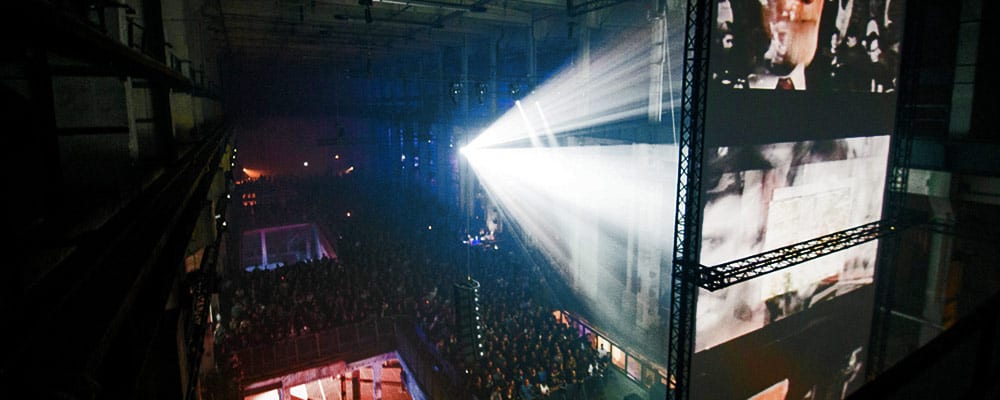 Berlin is world-famous for its nightclubs and overall nightlife scene — it's actually one the city's biggest draws. Many of the best DJs show off their skills in Berlin; check out Resident Advisor to see where DJs will be playing.
Thrillist and TimeOut both have a good rundown of the best nightclubs in Berlin.
If you really want to learn the nitty-gritty about Berlin's nightlife scene, check out Vice's Guide To Berlin's Nightlife.
By the way… getting into clubs isn't always easy. Some clubs (i.e. Berghain) are known for turning away a majority of people. Here are some tips for getting past the notoriously finicky doormen:
Don't go in big groups — keep it under four people. And a group of all guys probably won't get in.
Don't show up drunk.
Be quiet in line. Loud = no entry.
Try to speak a little German. Even "Sorry, I don't speak German" will help.
Go with a local. This will make things a lot easier.
Dress like a Berliner. Don't dress up.
More Resources to Help You Plan Your Visit on a Budget
Berlin is packed to the gills with things to do… so you'll want to do a little research before you arrive. We've listed a few of our favorite budget-minded guidebooks, websites, and expat blogs that you may want to check out.
Traveling Around Berlin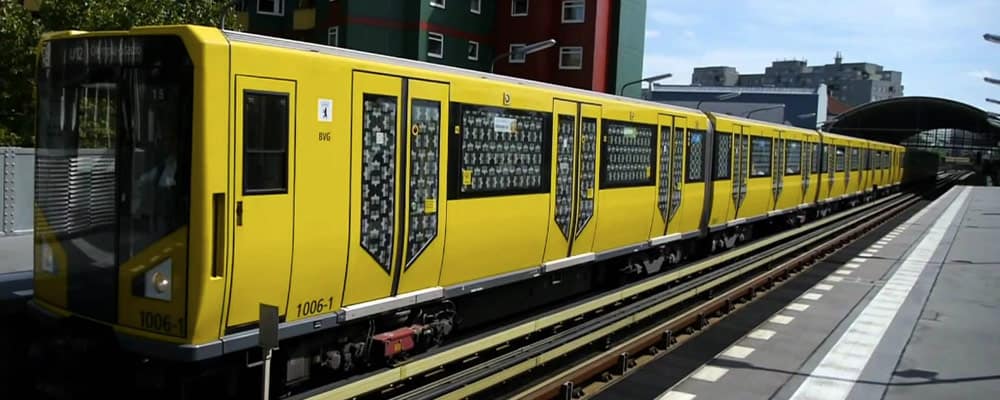 Berlin is a huge, sprawling city, so you'll need to take public transportation. Luckily, it is plentiful; you'll find subways, trains, trams, buses, bikes, and taxis. The U-Bahn, S-Bahn, bus, tram, and regional rail all use the same ticket. Don't forget to validate your ticket before entering the train. 
Single One-Way Ticket: €2.60
Short Distance (three stop) Single One-Way Ticket: €1.50
Day Card: €6.70
Small Group Ticket (for up to five people — this is the most cost-effective for three people and above): €16.20
Bike Rental: €8-€12/day
Bus between Tegel Airport and City Center: €2.40
Taxi Between Tegel Airport and City Center: €20–€25
Berlin Schönefeld Airport Express Train: €3
Taxi Between Schönefeld and City Center: €40
Practical Travel Tips
Save Money With a Berlin Pass. If you plan on seeing a lot of museums, you might consider getting a Berlin Pass. It could save you a bit of money.
Visit Flea Markets for Cheap Souvenirs. The flea market at Mauerpark is the most famous, but it's also the most touristy (i.e., it's overpriced). You'll need to venture out to find the best deals. This is a good site that lists most of the markets in Berlin.
Bring Your Student ID. Most museums have student prices (usually 1/2 price). It helps if your ID has a date on it — I was turned away for using my old ID, so your results may vary.
Winters Are Tough. Dress Warm. Invest in a legit warm coat, hat, gloves, and warm clothes if you visit in the winter. Don't worry about fashion as everyone, including the locals, is bundled up.
Packing Help
If you're looking at this article, I'm going to bet you're getting ready to travel. Check out these helpful articles that we wrote for tips and advice for packing for your trip.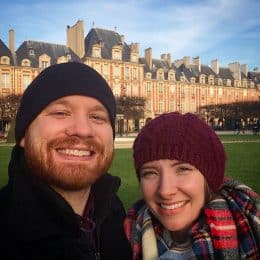 No Funny Business
The Savvy Backpacker is reader-supported. That means when you buy through links on our site, we may earn an affiliate commission — it doesn't cost you anything extra and it helps support the site.
Thanks For Reading! — Susan and James
Questions? Learn more about our Strict Advertising Policy and How To Support Us.