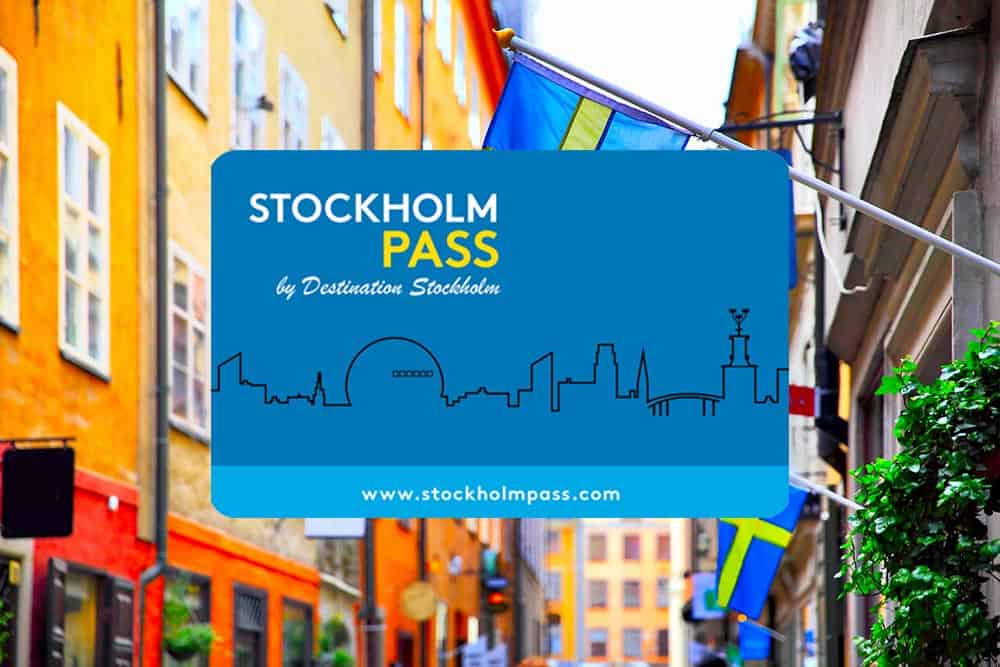 Stockholm is anything but cheap so many visitors turn to the Stockholm Pass as a way to save some money. Luckily, for many travelers, this sightseeing pass is a good value if you want to see most of the city's highlights. So keep reading our Stockholm Pass review to see if this city pass is right for you.
Stockholm Pass Price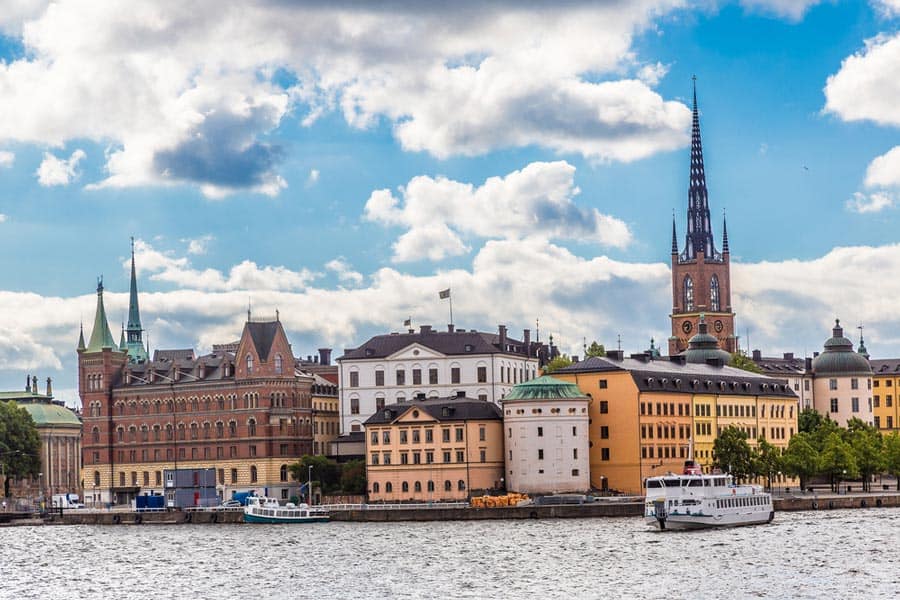 The Stockholm Pass comes in four variations — 1,2,3, and 5 days. You can also add an unlimited travel card to your city pass — but it's the same price as buying a normal unlimited travel pass so it's more a convenience than saving money.
1-Day Pass: 645 SEK
2-Day Pass: 845 SEK
3-Day Pass: 1045 SEK
5-Day Pass: 1345 SEK
Public Transportation Prices
A single ticket on Stockholm's public transit (which includes buses, underground trains, commuter trains, trams, and certain ferry lines) is 44 SEK. An unlimited 24-hour pass is 125 SEK and a 72-hour pass is 250 SEK. Therefore, the pass is worth the price if you take about three rides per day.
---
Stockholm Pass Highlights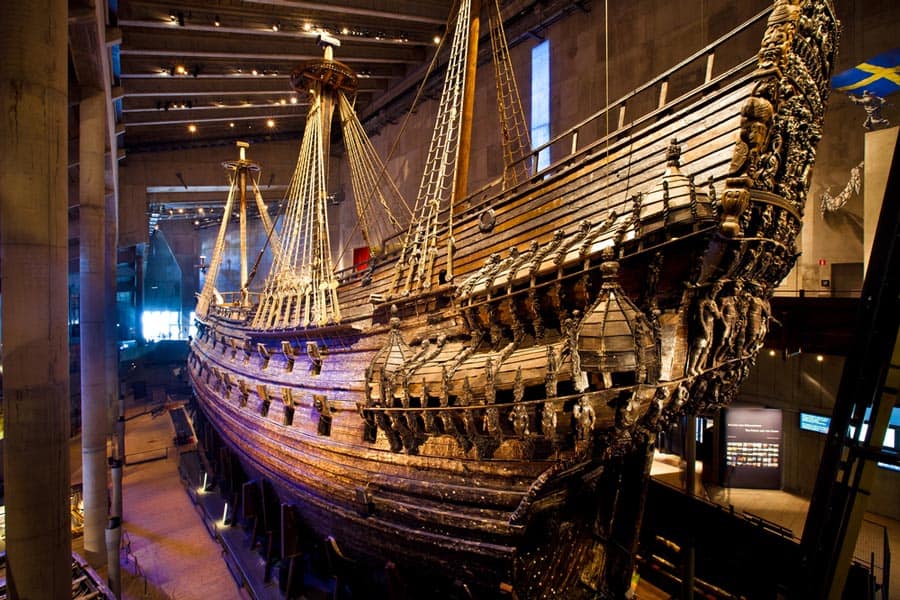 In order to figure out if the Stockholm Pass is a good value, we need to look at what it covers. Luckily, the pass covers just about every big-name attraction (and a bunch of other stuff you probably won't visit). The ABBA Museum is the main attraction that's not included.
Key Attractions
Below are a bulk of the most popular sights on the pass but it covers 60+ attractions. See their website for the full list of attractions.
Vasa Museum — 130 SEK

A museum showcasing the salvaged warship Vasa that sank in 1628. Super cool.

The Royal Palace — 160 SEK

The Royal Palace is an impressive 18th-century palace. See how the Swedish royal family lives in luxury.

Hop-On-Hop-Off Bus and Boat — 400 SEK

This bus tour hits 24 stops throughout Stockholm so it's a nice way to get an overview of the city. Stockholm is Stockholm is located among the archipelagos and islands so taking a boat tour is a fun way to see the city.

Nordic Museum — 100 SEK

The Nordic Museum covers all kinds of Swedish culture and history.

Drottningholm Palace & Boat Tour — 340 SEK

Take a nice hour-long boat trip through Lake Mälaren to visit Drottningholm Palace. This historic UNESCO World Heritage site has an impressive palace and royal gardens.

Royal Canal Tour — 200 SEK

An hour-long boat tour around Stockholm and Stockholm's Fjäderholmarna Archipelago.

SkyView — 150 SEK

Take a look at Stockholm from the highest point in the city.

Fotografiska — 135 SEK

This photography museum showcases exhibitions by world-class photographers and artists.

Everything Else — Click here to see everything else on the Stockholm Pass.
---
Is The Stockholm Pass Worth It?
The first step to evaluating the value of the Stockholm Pass is breaking down the per-day price.
1-Day Pass: 645 SEK
2-Day Pass: 845 SEK (422 SEK/day)
3-Day Pass: 1045 SEK (348 SEK/day)
5-Day Pass: 1345 SEK (269 SEK/day)
So now you know how much you need to spend each day on individual activities to make the pass worth the price.
So let's look at the one-day pass that's 645 SEK. It's kind of hard to get a lot of value out of this unless you do one of the expensive attractions like Drottningholm Palace & Boat Tour (340 SEK) or Hop-On-Hop-Off Bus and Boat (400 SEK) and then add two other sights. You could try to do a lot of cheaper attractions but that would be a full day since most things are 100-150 SEK. 
For a two-day pass you need to spend 422 SEK/day — which is a little easier. This works out to one expensive + one less expensive attraction or three key attractions.
The three-day pass is 348 SEK/day — which is essentially two things a day. A few of the attractions on the list cost more than 350 SEK so just doing one of those in a day already saves you money.
The five-day pass is 269 SEK/day — this still works out to about two attractions a day. It's pretty easy to hit this mark and it's super easy when you throw in a few of the expensive attractions that cost over 269 SEK.
Conclusion
In general, the Stockholm Pass is worth the price for a lot of travelers. It's especially worth the price if you want to do the expensive attractions — mainly the tours. And you might end up doing a few cool things you might have otherwise skipped. Plus, you get the skip the ticket line at many of the attractions.
That said, if you just want to see one or two things a day then it's most likely better to skip the pass. This is especially true if you want to visit the cheaper sights since those are usually around 100-150 SEK.
---
Tips For Getting The Most Out Of The Stockholm Pass
Get A Shorter Pass If You're On a Budget — If you want to see a lot of the sights on the Stockholm Pass, you can arrange your visit so that you see all the major/expensive sites on the pass in a day or two.
Get Up Early — Be sure to check the hours of the sights to see when they close. We recommend getting started early and hitting the sights when they open. If you don't get started until noon then you might only have a few hours to squeeze everything in before thing start closing. Plus, getting started early will help you beat the crowds.
Group Your SIghtseeing: Get a map and plot out where things are so you can group your sightseeing by location. Don't waste your time traveling from one side of the city to the other if you don't have to.
Download The App: The app goes a nice job of helping you plan where to visit. It also has a handy map feature so you can plan your route easier if you're not familiar with the city. It's also handy for seeing things spur of the moment as you're walking around.
Night Activities — Since most museums and sights are only open during the day, you should see what activities are open later and do those after the other attractions are closed.
Don't Waste the First Day — The time on the pass starts the first day you use it, so if you use your pass for the first time at 8 pm, it will count as a full day.
---
Where To Buy The Stockholm Pass
Getting your pass is super easy. We recommend buying it straight from the Stockholm Pass Website and then download the instant mobile pass straight to your phone — all you have to do is scan the QR code at the first attraction to activate the card.
You can also pick up the pass in Stockholm at a Redemption Desks in Stockholm or you can have the pass mailed to you (for a fee).
Click To Vist Stockholm Pass Website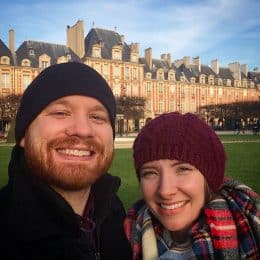 No Funny Business
We want to be fully transparent that this post may contain affiliate links. That means we receive a small commission if you make a purchase after clicking the link — it doesn't cost you anything extra and it helps support the site.
Thanks For The Support! — Susan and James
Questions? Learn more about our Strict Advertising Policy and How To Support Us.