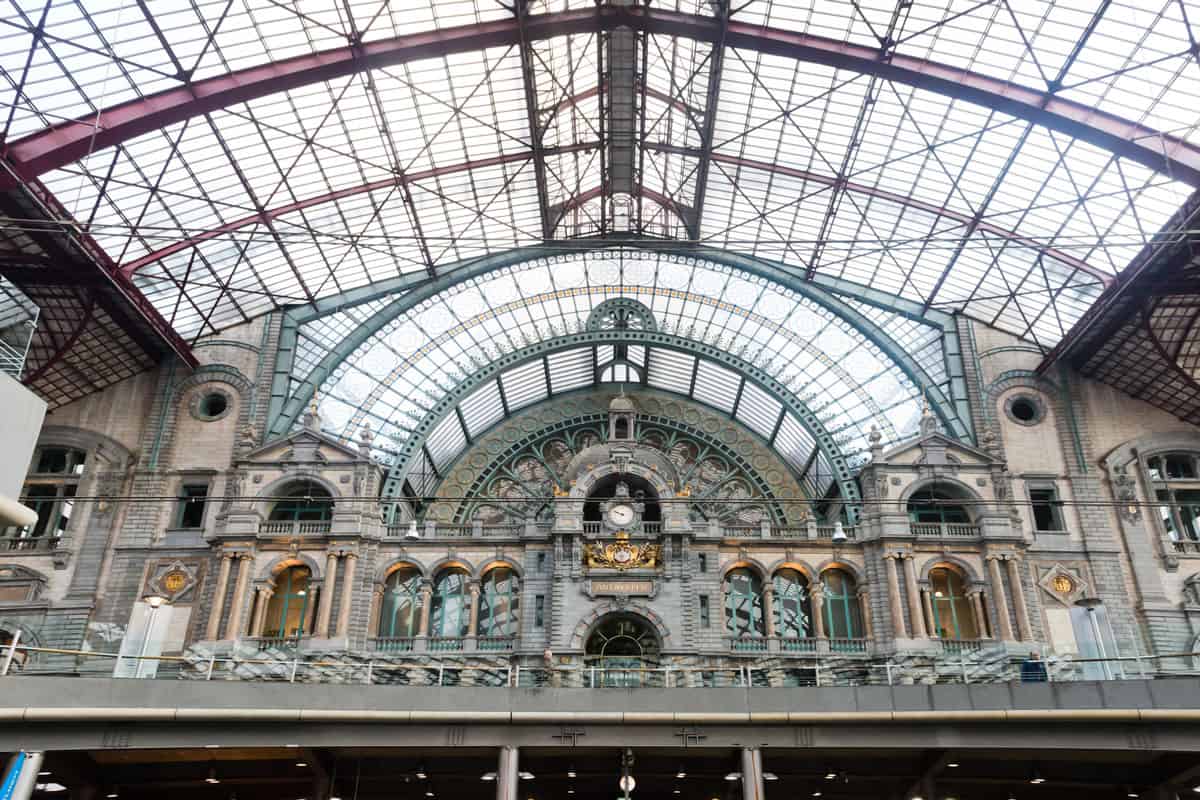 Belgium is a small country that's well-served by a modern and comfortable rail system. Most people stick to the main cities of Antwerp, Brussels, Brugge, and Ghent — all of which has plenty of train routes every day. There is also a separate high-speed train that connects Brussels to a handful of international destinations (Paris, Amsterdam, London, etc.). That said, taking the train in Belgium is cheap and easy but in our Belgium Train Guide we'll cover all its quirks.
---
How To Buy Belgium Train Tickets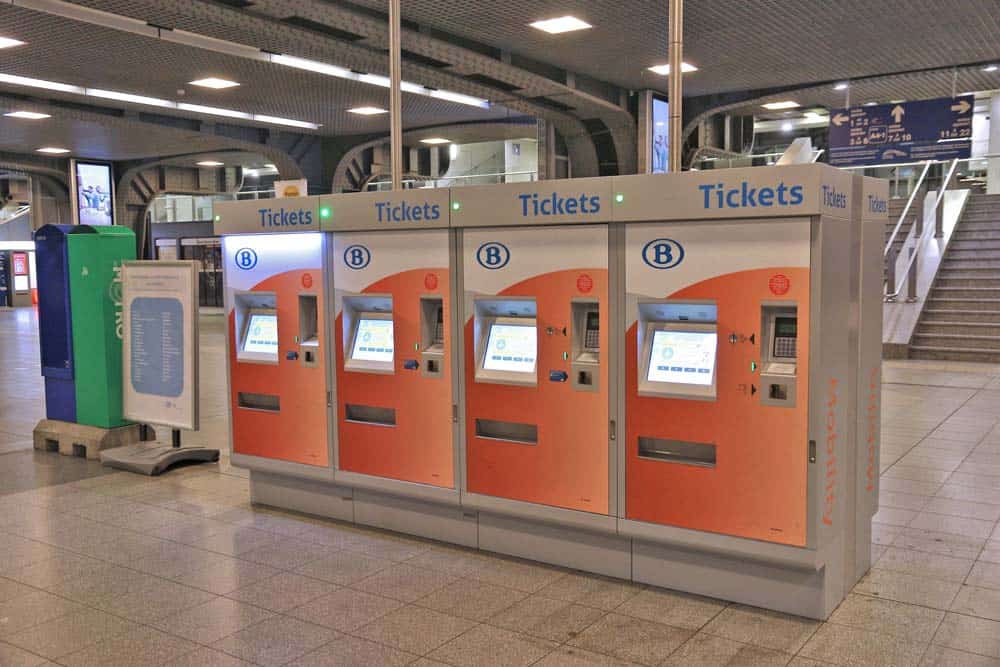 Let's take a look at the various train ticket options…
Domestic Train Tickets
All domestic train tickets are fixed price based on the distance traveled so there is no point in buying ahead. Simply show up at the station, buy your ticket at the ticket machine or ticket window, and hop on the train. It's easy. That said, you can check out belgianrail.be to see train prices and schedules.
Weekend Round Trip Ticket
If you buy a round-trip ticket for after 7 pm on a Friday night and return on/before the last train on Sunday then you get the entire journey costs the same as a one-way ticket.
Ten-Journey Card
Spending a lot of time in Belgium? You can buy a pack of 10 one-way tickets (good for a year) for €77 2nd class or €118 in 1st class — which is under €8 for 2nd class. These tickets can be used for any journey.
Go Pass 10
Are you under 26? Check out the Go Pass 10 which is 10 tickets to any destination for € 52 — which is €5.20 per ticket. Not too shabby.
International Train Tickets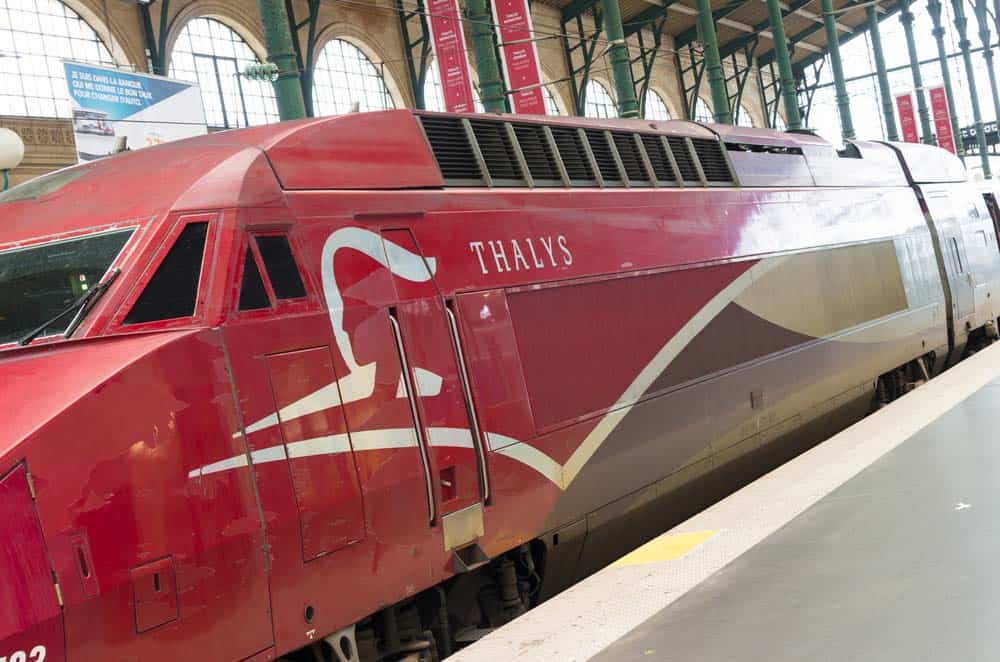 Belgium has quite a few high-speed connections to other international cities — most notably are Paris, London, and Amsterdam (but there are connections to just about every major city).
All these tickets should be purchased in advance as they get much more expensive as the departure date approaches. For example, a Thalys high-speed train from Brussels to Amsterdam can be as cheap as €29 when purchased three months in advance but you'll pay closer to €80 if you buy a few days in advance.
Where To Buy International Train Tickets
TrainLine: TrainLine is a third-party booking site that connects directly to multiple European rail networks and it gives you the same prices you'd find directly booking through those sites (i.e. they don't charge extra fees). They also take international credit card payments and let you pick up your tickets at the train station or print your own tickets.
Omio: Omio is a great train booking engine that lets you book tickets from just about every country's rail service. They charge little to no markup and they make the booking process very user-friendly.
RailEurope.com: Rail Europe is the official North American distributor of European train tickets so payments and booking instructions are hassle-free for North Americans. The website is user-friendly and you get the benefit of local English-speaking customer support if you have an issue and you can pay in USD. The main downside is that prices are sometimes higher so be sure to compare before booking.
Tips For Using Belgian Trains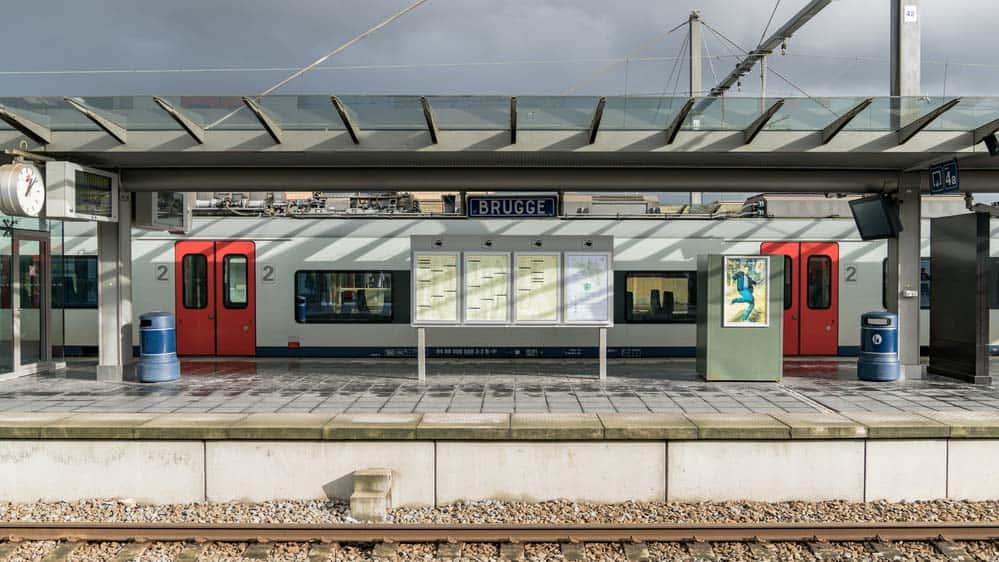 The Departures Board: You'll find your train platform via the departure board at the train station. Don't worry if you don't see your train because they often only display trains departing within the next 10-20 minutes.
Train Delays: Belgium doesn't have the best record of trains being on-time. It's common for trains to be 10-15 minutes late.
Train Schedule: There are two trains every hour that connect Bruges, Ghent, and Brussels.
Self-Service Machines Are In English: All the ticket machines (and train station signs) are all in English. There is a good chance customer service people also speak English.
Download The Rail Planner App: There are a number of rail apps but we like the Eurail App — it essentially has the timetables/info for every train in Europe and it doesn't require an internet connection.
Pack A Picnic: You're allowed to bring your own food and alcohol on trains. It's great for those long train rides.
Luggage: There aren't any weight limits on luggage and you can bring as much as you want (well, as much as you can carry). Simply bring it on and store it above your head, behind your seat, or in the luggage racks in each car.
Open Seating: Domestic trains don't have assigned seats so sit anywhere.
Making Connections: Your trip might require you to change trains along the journey. Don't worry if there isn't much time between trains as switching trains are usually fairly quick and easy (it's not like flying).
Get To The Train Station Early: Train stations are usually fairly easy to navigate but they can be a little confusing.
Know Train Station Names: Brussels has multiple train stations so this often creates confusion. Double check to make sure you have the right station — especially when booking your ticket. Also, it's common for there to be stops in the suburbs outside big cities but you won't want to get off there (just watch what most of the train is doing).
More Articles For Traveling in Belgium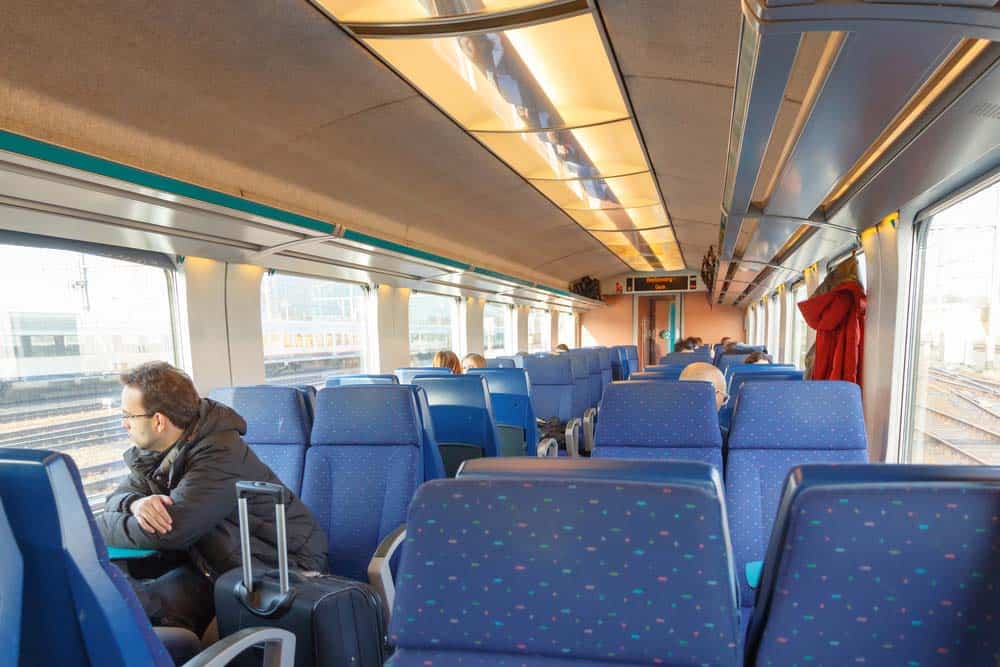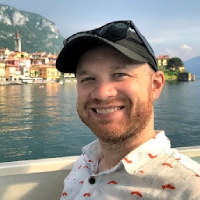 Latest posts by James Feess
(see all)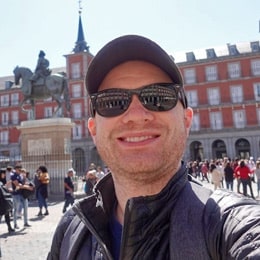 No Funny Business
The Savvy Backpacker is reader-supported. That means when you buy product/services through links on the site, I may earn an affiliate commission — it doesn't cost you anything extra and it helps support the site.
Thanks For Reading! — James
Questions? Learn more about our Strict Advertising Policy and How To Support Us.