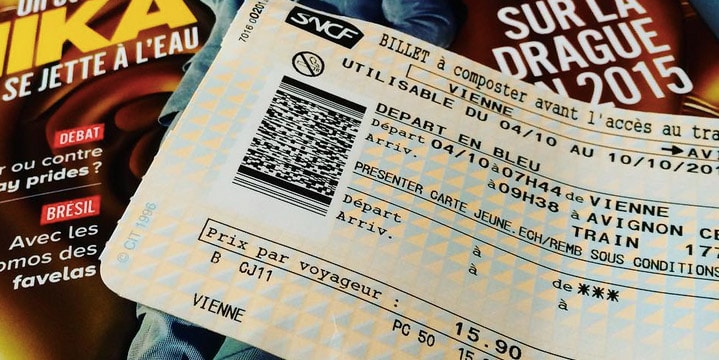 In the not-so-distant past, the only way to buy train tickets for Europe was through an expensive travel agent or at the train station ticket window. These days, most of Europe's national rail services offer online booking and there are a handful of third party booking sites that make buying tickets easy — but there are still a few hiccups here and there.
In this guide, we'll tell you everything you need to know about buying European train tickets — both online and at the train station.
If you're looking for information about rail passes, check out our guide to European rail passes.
---
The Three Types of Train Ticketing
Before we get into buying tickets we need to talk about the three types of ticketing. This should help you understand how train ticket fares work.
Fixed-Price Ticketing
Just about every local and regional train is simply a fixed-price ticket based on distance traveled — so there are no discounts for buying early. Don't bother buying tickets online. Just show up to the station a little early and buy the ticket. It's as easy as that.
Furthermore, all domestic trains within Belgium, Luxembourg, the Netherlands, and Switzerland operate on this same fixed-price ticketing scheme — therefore, there is no reason to book ahead. Just show up to the station, buy your ticket, and get on the train.
Variable Price Ticketing
Most high-speed trains throughout Europe (and pretty much all non-regional trains in France) have variable price ticketing. That means that the prices change based on route popularity, distance traveled, and when the ticket is booked. The number one factor that determines the ticket price is how early you book the ticket — the earlier the better. The difference between booking a month out and a day out can be staggering.
These tickets also almost always require a reservation. The reservation is already included in the ticket price, but if you're using a rail pass you have to pay extra for the reservation. Since a reservation is required, it means that the train can sell out, but this rarely happens.
Traditional Long-Distance Ticketing
Austria, Denmark, Germany, the UK, and most of Eastern Europe offer discounts if you book ahead of time, and you don't have to pay extra for a reservation — unless you want a guaranteed seat. If the train fills up and you don't have a reservation, you can simply stand/sit in the aisle.
---
How Early To Book Tickets?
To get the best price on tickets, it's advisable to book at least one month in advance. Most National Rail websites start selling tickets 60-90 days before departure.
Eurostar tickets are on sale 180 days in advance, and you should snatch those babies up as soon as possible. For example, a Eurostar ticket purchased 3-4 months in advance will cost around $70 and a ticket purchased the day of can cost $300.
Okay, now onto the ways to purchase European train tickets…
---
Buying Train Tickets Through Third Party Retailer
In most cases, the easiest way to purchase train tickets is through a third party booking website like Omio, Trainline, or RailEurope.com. As an added bonus, most of times these services offer digital tickets sent straight to your phone.
Omio: Omio is a great train booking engine that lets you book tickets from just about every country's rail service. They charge little/no markup and they make the booking process very user-friendly (i.e. you can use your credit card, don't have to worry about weird tech issues, etc.).
TrainLine: TrainLine is a new startup that sells tickets for French, German, and Italian trains, and it finds the cheapest tickets. Plus, you can use any credit card to buy tickets, and nearly all the tickets offer print-at-home or collect-at-station options.
RailEurope is the North American representative of 50 railroads throughout Europe. With RailEurope, you can have physical tickets mailed to you before your trip but you also have the option (in some, but not all, cases) to print your own tickets, print an e-ticket at the self-service kiosk in the train station, or have an e-ticket sent to your phone. This is nice because collecting tickets purchased from European rail services can sometimes be problematic.
Plus, the site actually functions (which not always a given with European sites — but they're getting better). You also have the benefit of not needing to deal with non-English-speaking customer service.
However, there are a few downsides:
Tickets are sometimes more expensive than buying them from their European counterparts.
RailEurope doesn't always list all the available rail journeys.
Some tickets can only be mailed so you can't buy them while you're traveling (this is becoming rare though).
Note: When purchasing an international ticket (i.e. Germany to Italy), always book from the departure country. For example, if you're going from Germany to Italy you should use the German rail service website. This is because some rail services only allow you to pick up your ticket in the country where you booked the ticket. So, in our Germany to Italy example, the Italian rail service would sell you the ticket, but you would have to pick up the ticket in Italy. You don't have to worry about this if you use sites like Omio or TrainLine.
Buying Tickets From European National Rail Service Websites
Each country in Europe has its own rail service, and most allow you to purchase tickets online.
This is the cheapest way to purchase train tickets because you can take advantage of current promotions and discounts — so you're paying the same price as the Europeans. And remember, the earlier you buy, the cheaper the tickets (on most high-speed and long-distance tickets).
Theoretically, all you need to do is purchase the ticket via the website and then collect the tickets at the train station or print your tickets at home. Most sites will now send an electronic ticket to your smartphone. Sometimes you'll need the same credit card you used to purchase the ticket in order to collect your tickets.
Note: You'll need a card with a chip if you want to pick up your ticket from a machine. If you have a standard "swipe" card, you'll have to go to the service desk.
Most rail service websites function well and are fairly straightforward. And most have an English language option — additionally, Google Chrome will auto-translate foreign websites if you can't speak the language. However, some websites are plagued with bugs and are designed terribly.
Note: In Eastern Europe, online booking is sometimes non-existent.
The best national rail service sites are:
There is another great site you should check out:
Buying Tickets At the Station
You always have the option to buy tickets at the station. Don't expect the person at the counter to speak English. However, you can usually just write down where you want to go and the time you want to depart, and they'll sell you the ticket. The main problem is the long lines — especially at busy train stations. Avoid the line by going at off-peak hours.
You can also use the ticket machines found throughout every European train station. Most do not accept American credit cards, unless you have a chip-and-pin card, but you can sometimes use cash (if it's accepted).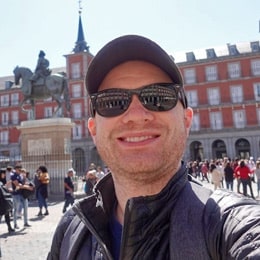 No Funny Business
The Savvy Backpacker is reader-supported. That means when you buy product/services through links on the site, I may earn an affiliate commission — it doesn't cost you anything extra and it helps support the site.
Thanks For Reading! — James
Questions? Learn more about our Strict Advertising Policy and How To Support Us.