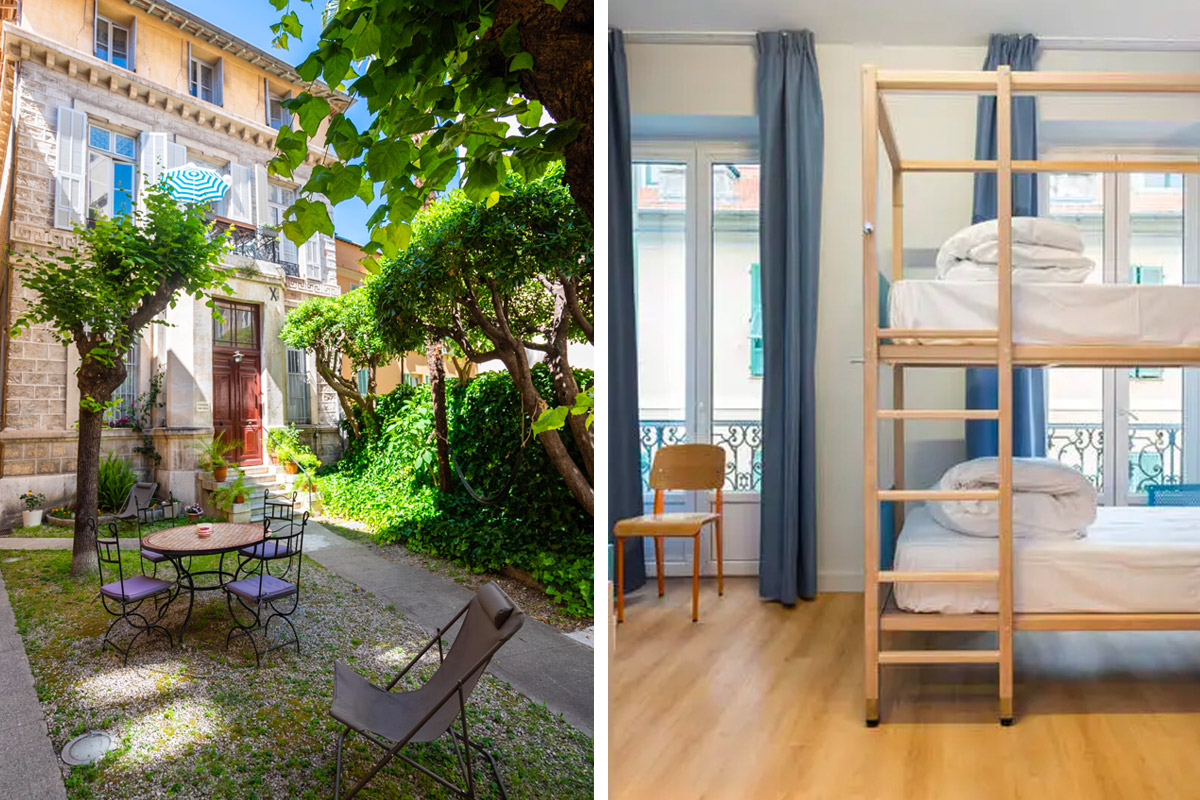 The French Rivera isn't exactly known as a "budget" destination but the beautiful city of Nice, France is the top place to stay if you want the best deals — especially if you're staying in a hostel. In this guide, we've compiled a list of the best hostels in Nice based on price, location, atmosphere, and overall quality.
---
Nice, France Hostels: Quick Facts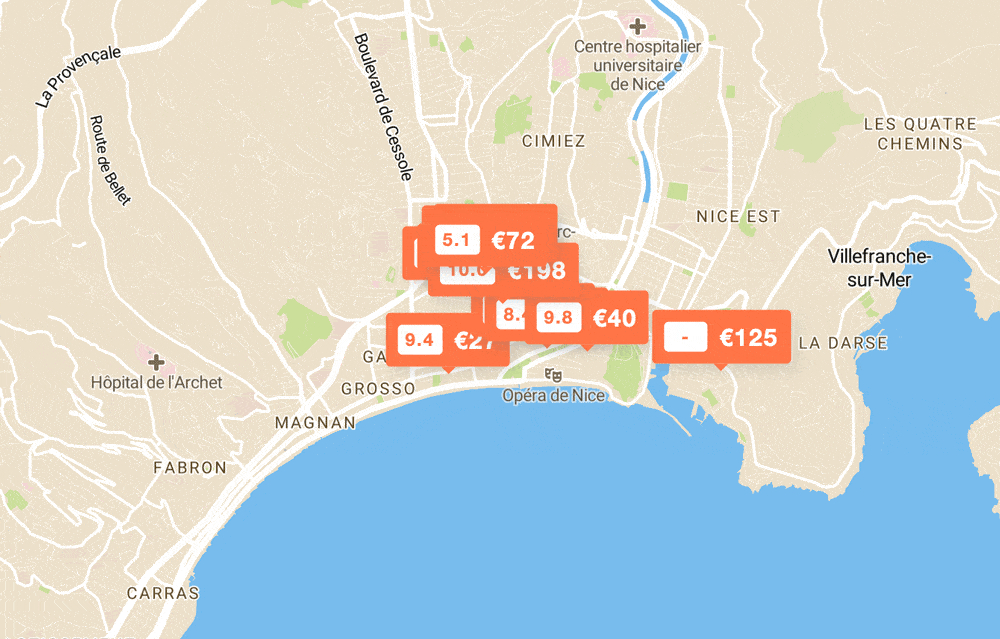 The French city of Nice has around 15 hostels (which isn't a ton) and five or six of them get solid reviews while also being reasonably affordable considering that the South of France one of the most expensive parts of the country. We recommend checking out Hostelworld to see the most up-to-date reviews and rates.
Note: Nice is a very popular summer travel destination so the best hostels go quickly during these busy months.
Average Nice Hostel Prices
During the high season, the average price per night in a hostel in Nice, France starts between €23-€40/night. Some hostels raise their prices slightly on Friday and Saturday nights.
Naturally, prices will be cheaper if you visit outside the summer months.
Check Hostelworld to get prices for your exact dates.
More Tips About Nice Hostels
---
The Best Nice, France Hostels: Our Top Picks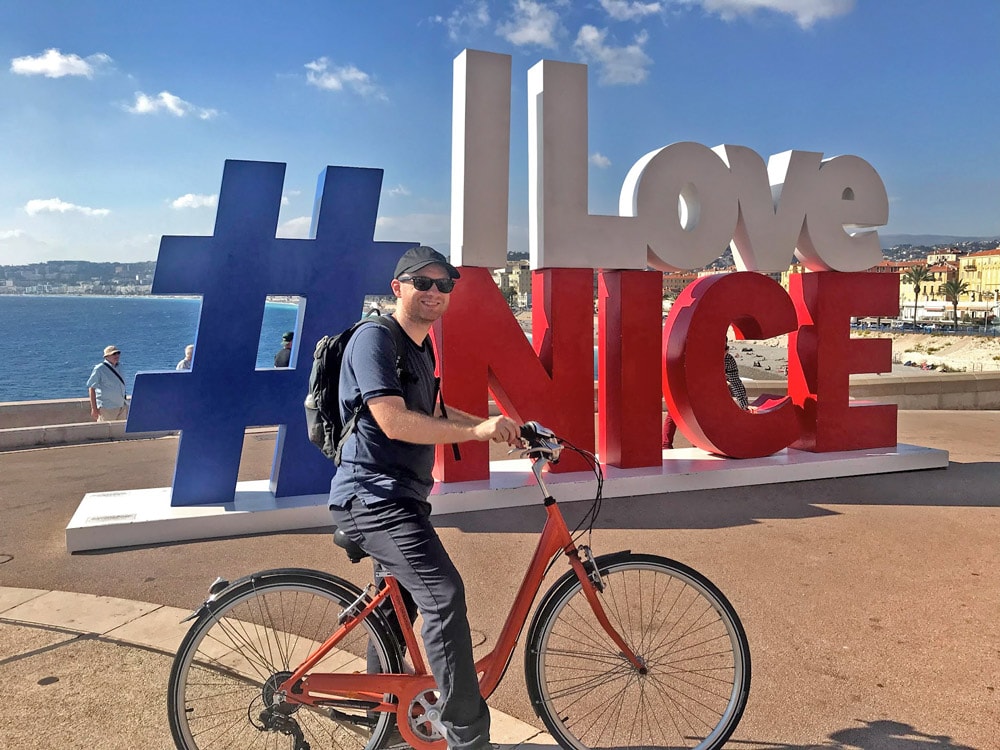 We've stayed in a lot of hostels over the years so we know all the little things that separate bad hostels from good hostels and good hostels from great hostels. Below are the things we look for when evaluating potential hostels.
How We Rank Hostels
We encourage you to check out Hostelworld to do a bit of searching for yourself.
Hostel Meyerbeer Beach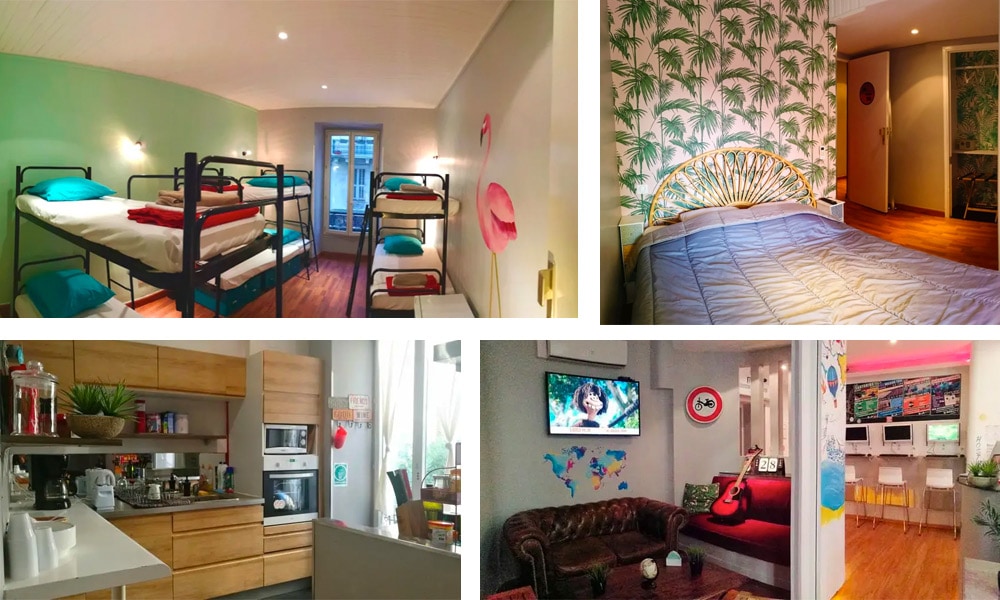 Hostel Meyerbeer Beach has been voted the best hostel in France for three different years so this would obviously be our top pick if the price/availability lines up with your travel plans.
First of all, they're located close to the beach so the location is excellent — they'll even loan you beach items to borrow. The staff is also helpful and they do a great job of keeping the hostel clean. This isn't an overly social hostel but they do help organize things like pub crawls and have free breakfast which brings people together.
Some past guests mentioned that the beds were a little squeaky and the lack of a kitchen is a bit disappointing. But, overall, it's hard to find too many negative things about the hostel.
---
La Maïoun Guesthouse Hostel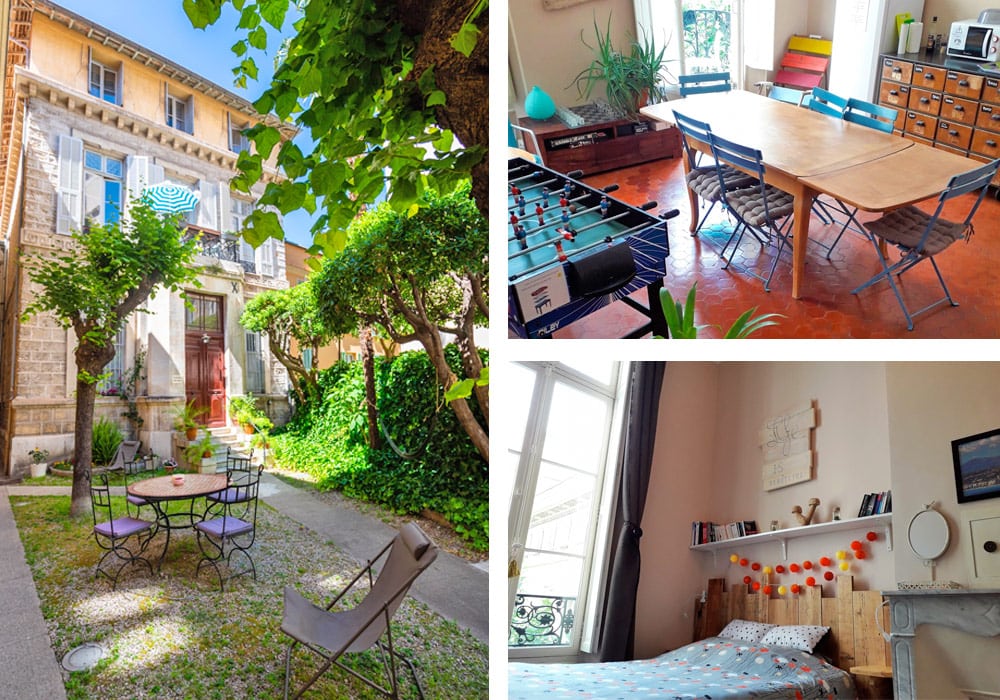 La Maïoun Guesthouse is built in a cool old building that dates back to 1855. It's a fairly small hostel and it gets excellent reviews so it does fill up quickly.
This hostel is more upscale than most hostels so it's also a little more expensive than others — plus breakfast consisting of typical french pastries and homemade goodies is also included in the price.
La Maïoun Guesthouse is run by a couple and they do a great job of making you feel welcome, they keep the place spotless, and the amenities are nice. It feels more like someone's home than a standard hostel.
Furthermore, it has a great location that's a short walk to the beach and Nice's Old Town.
---
Villa Saint Exupery Beach Hostel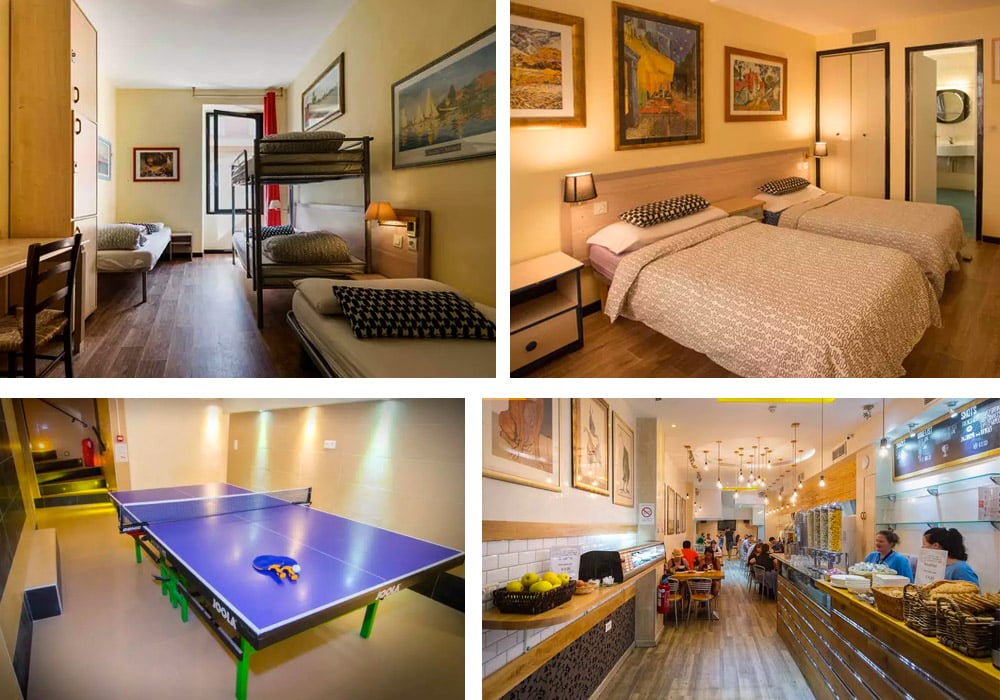 Villa Saint Exupery Beach is located very near to Nice's old town and the beach so you're right in the heart of the action. This is a lively hostel thanks to its on-site bar so it's nice for meeting other travelers — but it might not be the best for light sleepers. They do organize things like bar crawls and other social events if that's something you're into.
The facilities get about average ratings but the beds are comfortable. There is a very small kitchen and a small gym as well. Breakfast isn't included in the price but it's still reasonably priced.
---
Antares Hostel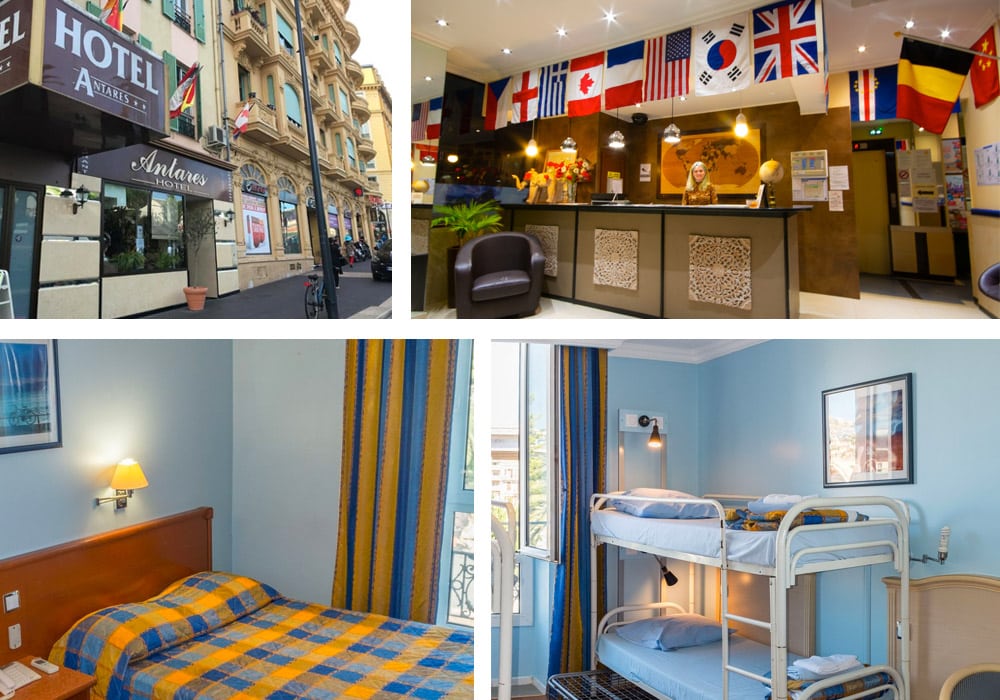 Antares Hostel is one of the most popular hostels in Nice and it gets a lot of love from past guests. First, it's located across the street from the train station so that's nice if you don't want to lug your luggage all over town. It's about a 15-minute walk from the beach.
They provide free basic breakfast and organize some happy hour activities so that's a plus. Overall, it's a cozy hostel with a fairly social atmosphere. It's also one of the cheapest hostels in Nice.
---
Hostel OZZ & Bar By Happyculture
Hostel OZZ By Happyculture is a fairly new hostel that has a cool look, is clean, has a friendly staff, and it's located near the train station. They also help organize walking tours of the city. There is a nice outdoor patio as well as other common areas that help keep the hostel fairly social.
They don't have a kitchen or free breakfast, but they have free coffee and they provide a 5€ breakfast.
---
Hostel Pastoral
Hostel Pastoral is another hostel that's a short walk from the stain station and around a 15-minute walk from the beach. It receives high praise for its affordable prices, friendly staff, clean rooms, and nice outdoor area.
Additionally, all the beds are new and they have a small but usable communal kitchen. That said, this is a quiet hostel so it's not the place to stay if you're looking for atmosphere/social interaction.
---
Hostel Baccarat
Hostel Baccarat is another one of Nice's most popular hostels — partially because of its close proximity to the train station and low prices. Overall, it's a perfectly fine place but there are nicer hostels in Nice.
---
Packing Advice For Hostel Travel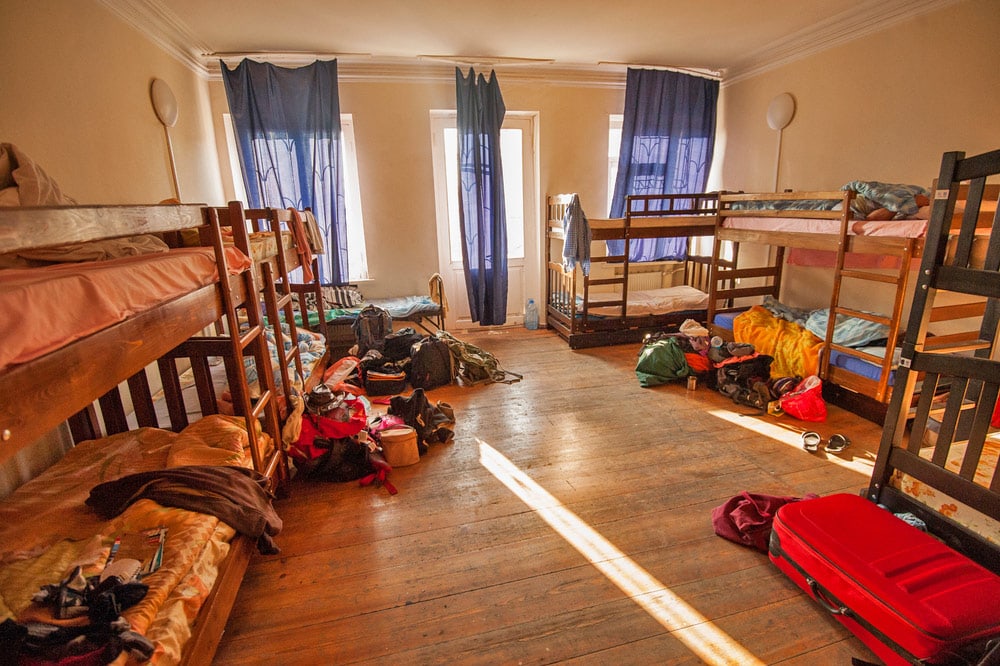 Staying in hostels poses a few unique packing challenges so I'm here to help by recommending a few of my must-have items. Check out my Hostel Packing List for the full list but below are the absolute necessities:
---
More Nice, France Budget-Travel Tips
Nice is one of our favorite cities in France because it offers so many things to visitors and it's an excellent home base for exploring the rest of the French Riviera.
Learn more about Nice on our Nice, France Travel Guide — it covers everything you need to know about exploring and eating your way through Nice! Also check out our Nice, France Travel Price Guide to see how much to budget for your visit.
Even More Budget-Travel Tips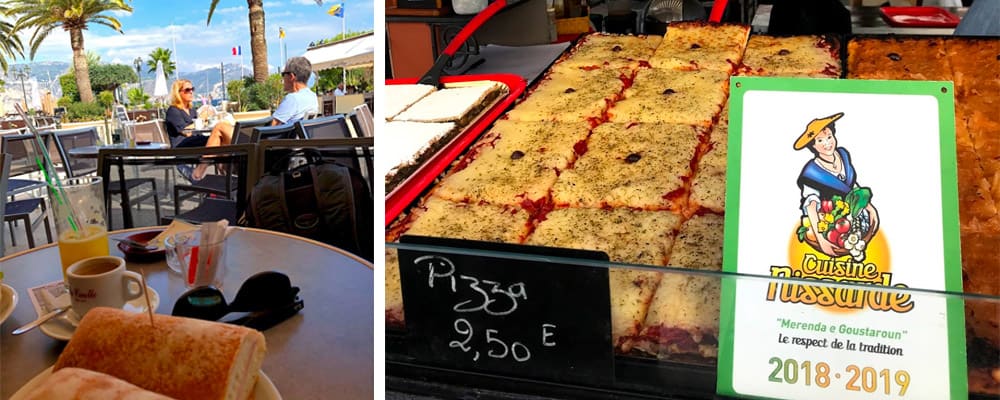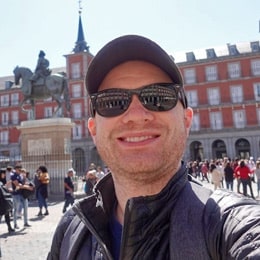 No Funny Business
The Savvy Backpacker is reader-supported. That means when you buy product/services through links on the site, I may earn an affiliate commission — it doesn't cost you anything extra and it helps support the site.
Thanks For Reading! — James
Questions? Learn more about our Strict Advertising Policy and How To Support Us.