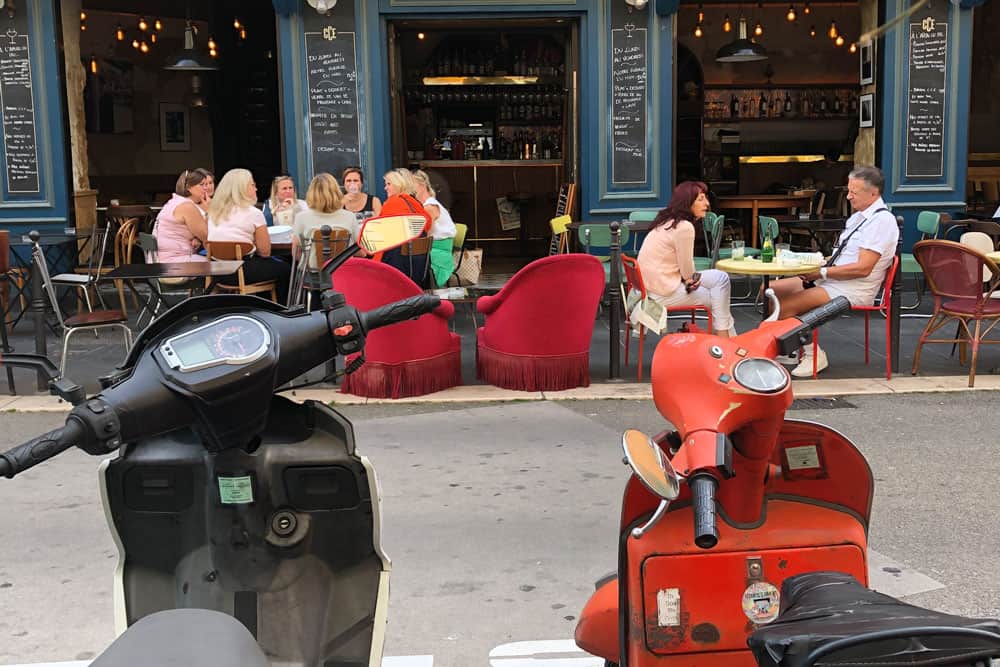 Located on the Côte d'Azur (The French Riviera), Nice is a cheaper destination than the ultra-lux destinations of Monaco and Cannes. This Mediterranean city has a large beach (although it is rocky), beautiful weather, and a relaxed attitude. Prices for food and attractions are fairly reasonable for Western Europe, but accommodation (especially hostels) can get expensive. The summers are the busiest and most expensive time of the year, so it's smart to book your lodging early.
In this Nice travel price guide, we've outlined the estimated travel expenses for food, accommodation, attractions, alcohol, and other things that you'll experience when you visit this beautiful city in the French Riviera.
This article is part of our City Price Guide Series — Click here to see all our city price guides.
Want to learn more about visiting Nice? Check out our Nice, France On A Budget Travel Guide
AVERAGE DAILY TRAVEL COSTS TO VISIT NICE, FRANCE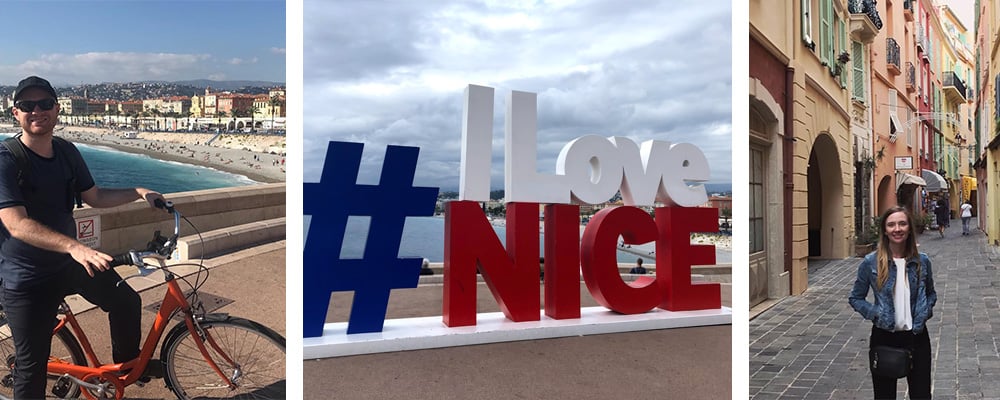 Below is our breakdown of how much you can expect to spend on an average day for the budget-conscious traveler. These prices are based on what you'll need to visit the city comfortably — they don't include things like big nights out at the bar/pub, club entry fees, souvenir/clothing shopping, tours, random purchases, nicer food, etc. Don't forget to budget extra for those "non-essentials."
AVERAGE DAILY COSTS FOR BUDGET TRAVEL IN NICE: €61 (APPROX. $68)
Attractions: €10 (one paid attraction + any free sights)
Food: €23

Breakfast: €4
Lunch: €6
Dinner: €10
Treat (dessert/beer/wine): €3.50

Transportation: €1.50
Accommodation (Hostel): €28
DAILY COST OF FRUGAL TRAVEL IN NICE: €37 (APPROX. $42)
Attractions: €5 (free walking tour + visit one of the free sights)
Food: €12

Breakfast: €0 (free hostel breakfast)
Lunch: €4.50 (street food or takeaway shop fare)
Dinner: €7 (make your own meal in the hostel or grab something cheap)
Beer: €1 (chill out at the park and have a cold one)
Transportation: €0 (walk)
Accommodation (Cheap Hostel): €20
---
NICE ATTRACTION AND MUSEUM PRICES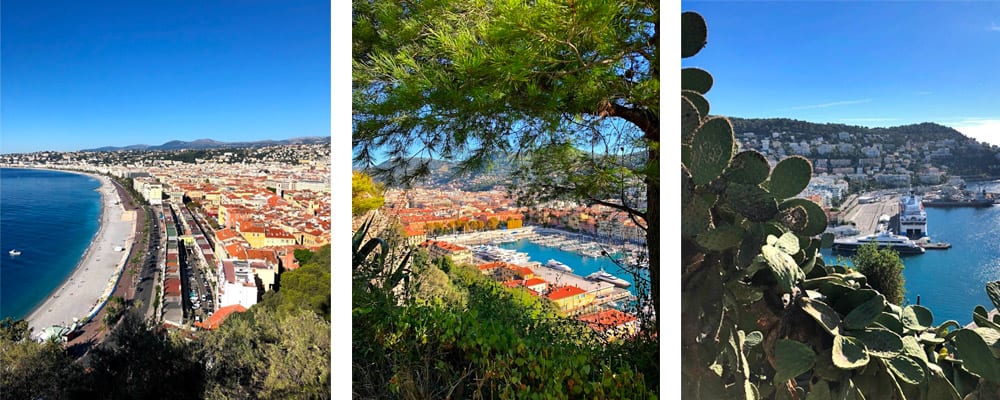 Nice attractions are affordable and the public beaches are always free.
Marc Chagall Museum: €9
National Museum of Sport: €7
Museum of Contemporary Art: €10
Matisse Museum: €10
Nice Archeological Museum: €10
Monument aux Morts: Free
La Crypte Archeologique: €5
Walking & Tours: Free- €100
Consider a bicycle tour along Nice's coastline and through the city; €30 covers bicycle and helmet rental on a tour. Riviera and shore excursions are more expensive, but they offer the chance to see Nice and Cote d'Azure from the sea – expect to spend €90-€100 per person on a day trip in the French Riviera.
---
NICE FOOD PRICES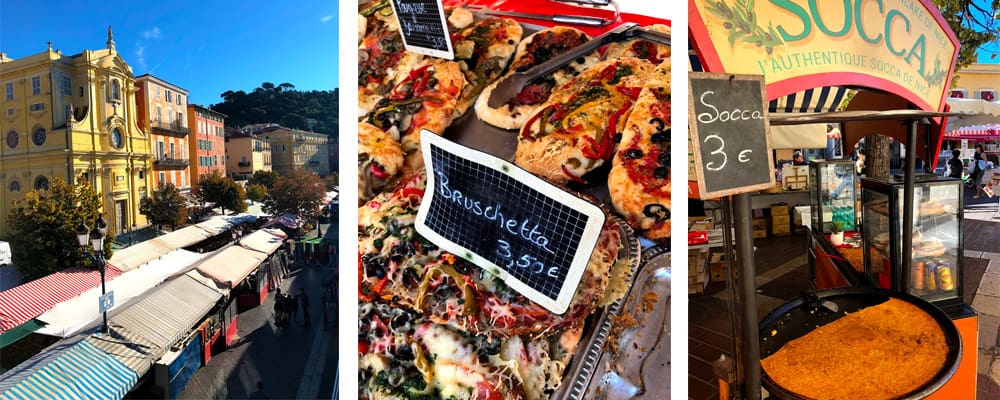 Traditional Nice cuisine is heavily influenced by Mediterranean cooking — with an emphasis on seafood, olive oil, and fresh vegetables. Try local favorites: socca, a chickpea flour, and olive oil crepe, and ratatouille, a tomato, eggplant, and zucchini dish. Cafés are more informal and have less expensive meal options than more formal restaurants. Read more of our strategies for Eating and Drinking in Europe on a Budget.
BUDGET BREAKFAST PRICES: FREE–€4
Many hostels will offer a free simple breakfast that normally consists of cereal, bread/croissant, and maybe milk, coffee, tea, or juice (some hostels will offer more and some less). Hotel breakfasts tend to be overpriced, so skip those in most cases.
A cup of coffee and pastry runs €1.75-€3.
Kiosque TinTin is a popular local favorite that sells breakfast and lunch sandwiches. €2.50-€3.50
Budget-Friendly Breakfast Spots
BUDGET LUNCH PRICES: €3.50–€6
Super budget travelers can make a super cheap lunch of bread, cheese, and fruit from any grocery store for a few euros.
Socca from a stand in the city costs €2.50-€4.
Kebabs or falafel from a stand run €2.50-€4.
Mediterranean cafés and take-away are common, with Greek and Turkish food being most popular. Expect to pay €3-€6 for a meal.
Pizza at a sit-down or takeaway pizzeria will run €4-€6.
BUDGET DINNER PRICES: €4–€10
Pretty much all the options from the 'Budget Lunch' section above will also apply for dinner.
Niçoise salad, a cold salad with anchovies, shallots, tuna, and – sometimes – potatoes, is a Nice culinary staple. Expect to pay €8-€12 at a sit-down restaurant for this traditional favorite.
Farcis, hollowed-out zucchini or eggplant stuffed with meat, garlic, and breadcrumbs, is another local dish. €7-€11.
Take-away sandwiches, burgers, and kebabs run €3-€6 for a cheap dinner.
Banh Mi (Vietnamese sandwich) is a popular local choice and runs €3-€5.
Budget-Friendly Lunch and Dinner Spots:
DRINKS AND ALCOHOL PRICES
Expect to pay €4-€5.50 for a beer out.
At a grocery, beer runs €.90-€1.75, and a bottle of wine about €6.
---
NICE TRANSPORTATION PRICES
Public transit in Nice is served by bus and trams throughout the city. The city's trams run every 4 minutes, starting at 4:25 am.
Public Transportation
One ticket: €1.50
10 journeys: €10
7-day unlimited pass: €15
Airport transit from city center 
via Tram: €6 (line 98 and 99)
via bus: AERO line, €6
via taxi: €25-€30
Bicycle rental: VeloBleu bicycles are available for 1 day/week/month rentals (€1/€5/€10) throughout the city.
---
NICE HOSTEL, HOTEL, & RENTAL APARTMENT PRICES
Accommodation in Nice is pretty pricey — especially in the summer since Nice is a beach destination. Expect to pay a premium on the weekends, so visit during the early week if you want to save. Furthermore, you may want to book ahead in the summer since demand is high.
Hostel Prices: €20-€35
You should budget about 25€/night per person for a decent hostel — although many hostels raise their prices significantly on the weekend. Remember, these prices are for a bed in a shared dorm room. If you want a private room, expect to pay €75-€110 total (for two people). Check out the latest hostel prices at Hostelworld.
The Best-Rated Hostels in Nice:
Budget Hotel Prices: €80-€150
A decent budget hotel near the city center will cost around €100-€130/night. You can find cheaper hotels if you want to stay farther away from the center of the city or if you don't mind staying in a super low-budget place.
Looking for a budget hotel? We suggest checking out Booking.com to see hotel prices for your dates since they're always changing.
Rental Apartment Prices: €70-€120/night
You'll find quite a few apartment rentals in Nice. They can be a good option for large groups or travelers who want a little more space (and a kitchen). On the other hand, you may also have to deal with inconvenient check-in processes and things like extra cleaning fees and service charges. For short stays, we prefer hotels/hostels but rental apartments can be a nice option for longer stays.
---
LEARN MORE ABOUT EUROPE TRAVEL COSTS
We've created a guide about the costs of traveling through Europe (including more City Price Guides) — Click here to read more about Europe Travel Costs.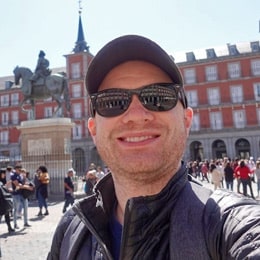 No Funny Business
The Savvy Backpacker is reader-supported. That means when you buy product/services through links on the site, I may earn an affiliate commission — it doesn't cost you anything extra and it helps support the site.
Thanks For Reading! — James
Questions? Learn more about our Strict Advertising Policy and How To Support Us.