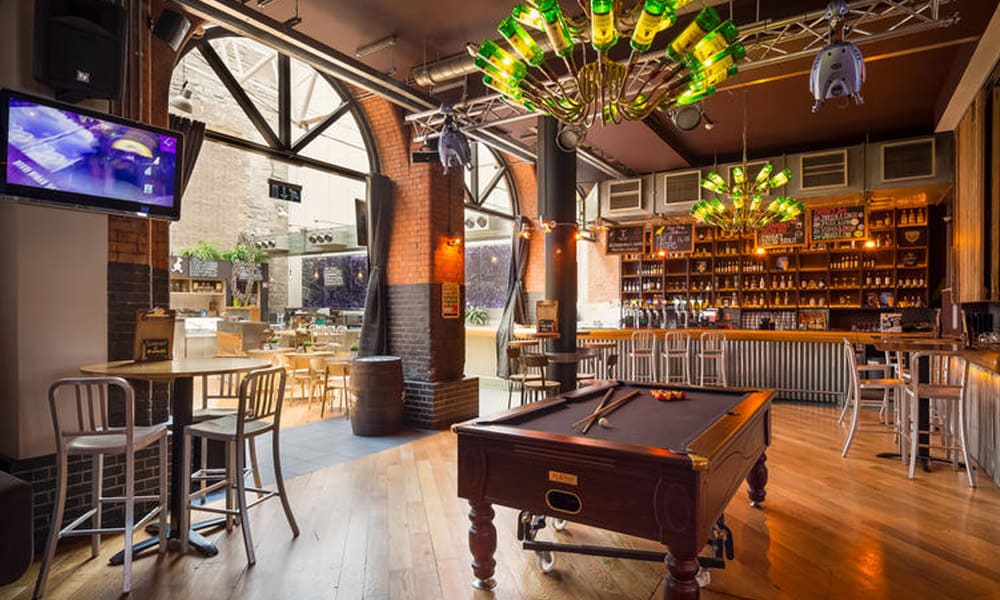 Dublin is one of the most popular destinations in Europe but it's not really known for having great hostels — there are a handful of good options but not any really terrible options either. So keep reading because we've assembled what we think are the best hostels in Dublin.
QUICK INFO ABOUT DUBLIN HOSTELS
Average Price For A Bed: Dublin hostels tend to be cheap during the week and expensive on the weekend — which is an issue with small cities with a lot of nightlife.
A well-rated hostel can be as cheap as €15 during the week and then that same bed can be €35 on a Friday or Saturday night (some are even €60+/night!). On average, a well-rated hostel will cost about €22-33/night but do check the daily price breakdown.
Check HostelWorld to get exact prices for your dates.
Cheap Beds & Good Hostels Go Early: Hostel prices are fairly standardized (there are a few outliers) but the quality does vary quite a bit. The best options do get booked up quickly (especially in the summer).
Check Location: Dublin is a small city so just about every hostel should be fairly central.
Check-In Times and Cleaning Times: Many hostels have late check-in times (around 2 pm-4 pm) but nearly all will let you store your bags if you arrive before check-in.
New To Hostels? Check out our Hostels 101 Guide to learn everything you need to know about finding the perfect hostel.
DUBLIN'S BEST HOSTELS 
This list of Dublin's best hostels is based on overall quality, location, price, and guest reviews. We do encourage you to check out HostelWorld to search through all of Dublin's hostels.
NOTE: All prices listed below are the cheapest option available during the busy (i.e. expensive) season. Prices will often be 20%+ cheaper during the slower seasons.
Jacobs Inn
Jacobs Inn is a large modern hostel that has a bit of a hotel feel. It's located near the bus station and it's about a 5-7 minute walk to the city center so the location is pretty good. The hostel has nice amenities, the rooms are spacious, the place is clean, and there is a big common area. They also organize tours and pub crawls every night. That said, it's not the most social hostel and it does attract everyone from families and high-school groups to older travelers and backpackers.
Isaacs Hostel
Isaacs Hostel is Dublin's most popular hostel and it's easy to see why. First of all, they cater to backpackers so it's a very lively and social atmosphere — solo travelers won't have a problem meeting people. Plus, they organize all kinds of activities like free walking tours, pizza nights, live music, quiz nights, etc. They also have free breakfast, a kitchen, and a cozy common area. It's about a five-minute walk from the center of Dublin. Ohh, and it's one of the most affordable hostels in town.
Abbey Court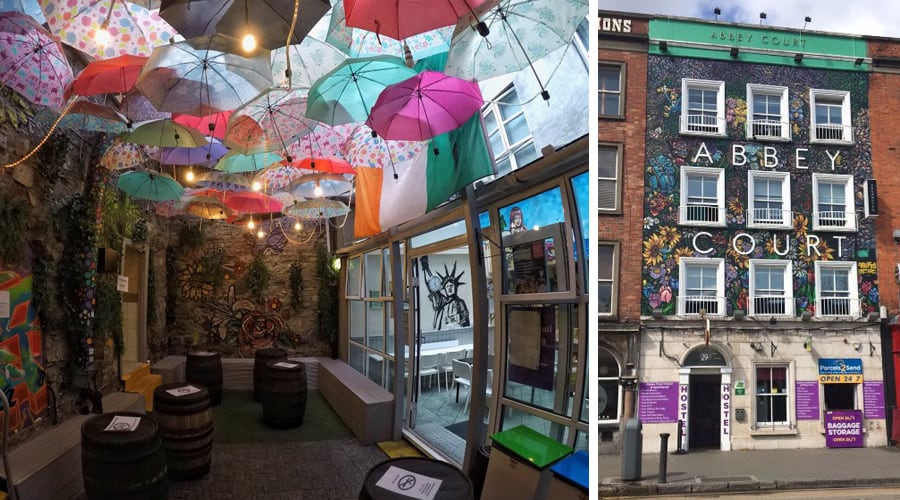 Abbey Court has been Dublin's most popular hostel the past two years so it obviously does a lot of things well. It's clean, the staff is great, it has free breakfast and a kitchen, they have a nightly pub crawl and walking tours. It's located in the very center of the city so it's only 2 minutes from Temple Bar. It's also an affordable hostel but the cheap beds go quickly. It can get a little rowdy — especially in the 24 and 28-person room.
Ashfield Hostel
The Ashfield Hostel is located right in the thick of things so the location doesn't get much better. It's a fairly basic/no frills hostel but they have a free breakfast and there are free walking tours. It can get a little noisy at night so bring earplugs if you're a light sleeper. That said, it's fairly cheap for Dublin (especially during the week) so it's not a bad choice if you just want somewhere to sleep after a long night out in Dublin.
Barnacles Temple Bar House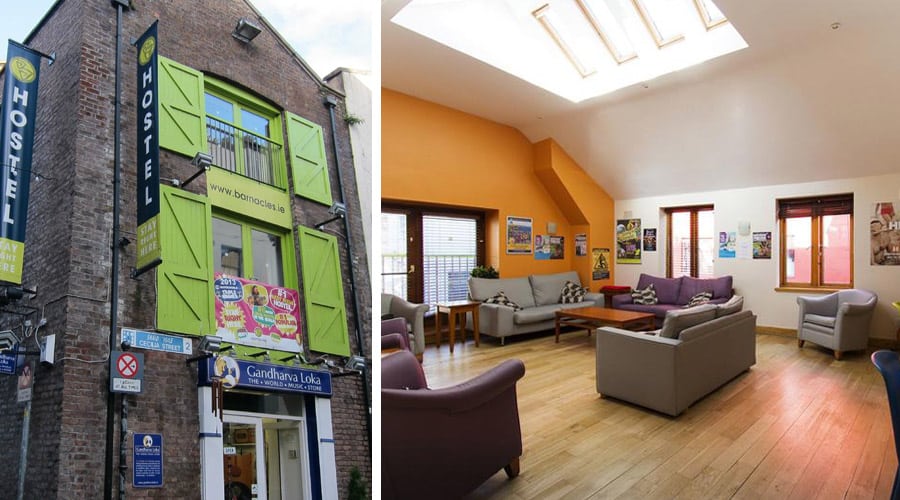 Barnacles Temple Bar House has a lot of stuff going for it — it's located in Temple Bar, their staff is super friendly, it has free breakfast, city tours, and pub crawls. We also like that is has a kitchen and chill-out areas so it's easy to meet other travelers. It can be a bit loud at night (that's what happens when you stay in the Temple Bar neighborhood) so keep that in mind.
Abigails Hostel
Abigails Hostels is a solid hostel that's located in a central part of town but it's just far enough from the rambunctious Temple Bar area to ensure a quiet night. The hostel is basic but clean, comfortable, and affordable. It caters to all ages so it's not super social but there is a common area, kitchen, and free breakfast.
Avalon House
Avalon House is another solid hostel that's super centrally located and fairly affordable. The staff is great and the atmosphere is good. A light breakfast is included, there are free walking tours, and there's a kitchen. Cleanliness and overall facilities are about average but the location is good.
Kinlay House Dublin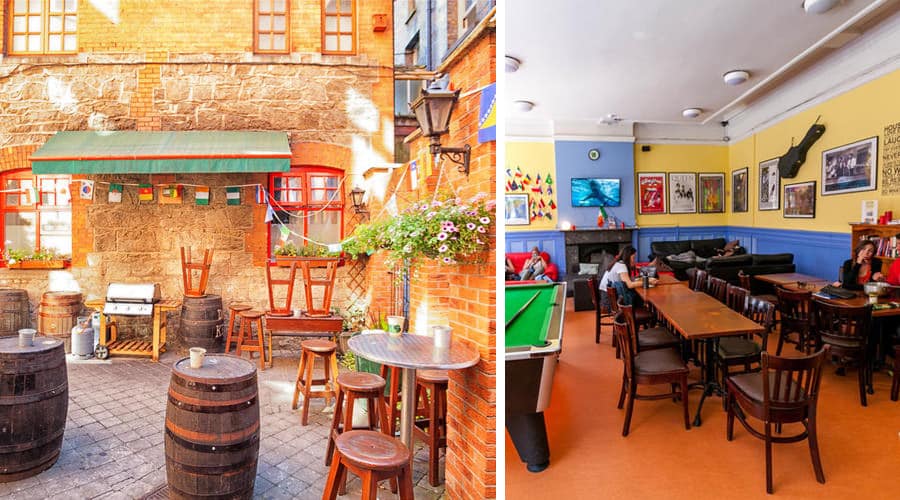 Kinlay House Dublin gets good reviews and is a bit of a party hostel — probably because it has its own pub and it's located near Temple Bar. There is a large common area, fully-equipped kitchen, large dining room, laundry facilities, and a free light breakfast. The cleanliness and overall facilities are about average but it's also a fairly inexpensive hostel (at least during the week).
Generator Hostel Dublin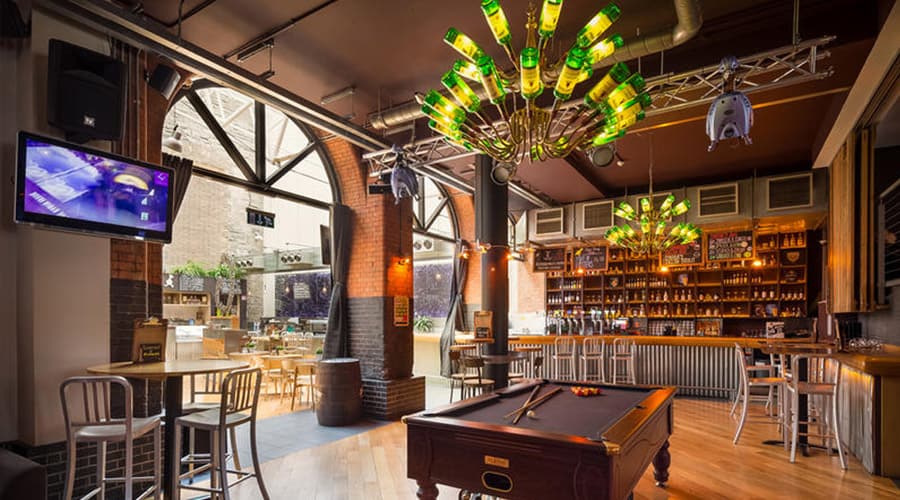 Generator Hostel Dublin is part of the Generator chain. This hostel is more like a boutique budget hostel than a hostel and it has a lot of amenities you don't find in normal hostels. It's clean, it has a nice bar, it's in a decent location, and the beds are comfortable. It does not have a super social atmosphere (except for the bar). Our main criticism is how the price gets jacked up to €60-€70/night on the weekend.
MORE HELPFUL TRAVEL ADVICE 
Here are some helpful links to articles that we think you'll find interesting if you're staying in hostels and traveling around Europe on a budget.
LEARN MORE ABOUT DUBLIN
Visit our Dublin Destination Guide for more tips about visiting Dublin!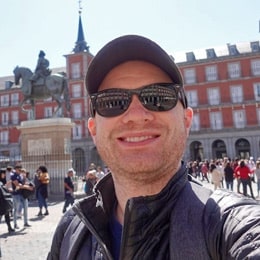 No Funny Business
The Savvy Backpacker is reader-supported. That means when you buy product/services through links on the site, I may earn an affiliate commission — it doesn't cost you anything extra and it helps support the site.
Thanks For Reading! — James
Questions? Learn more about our Strict Advertising Policy and How To Support Us.