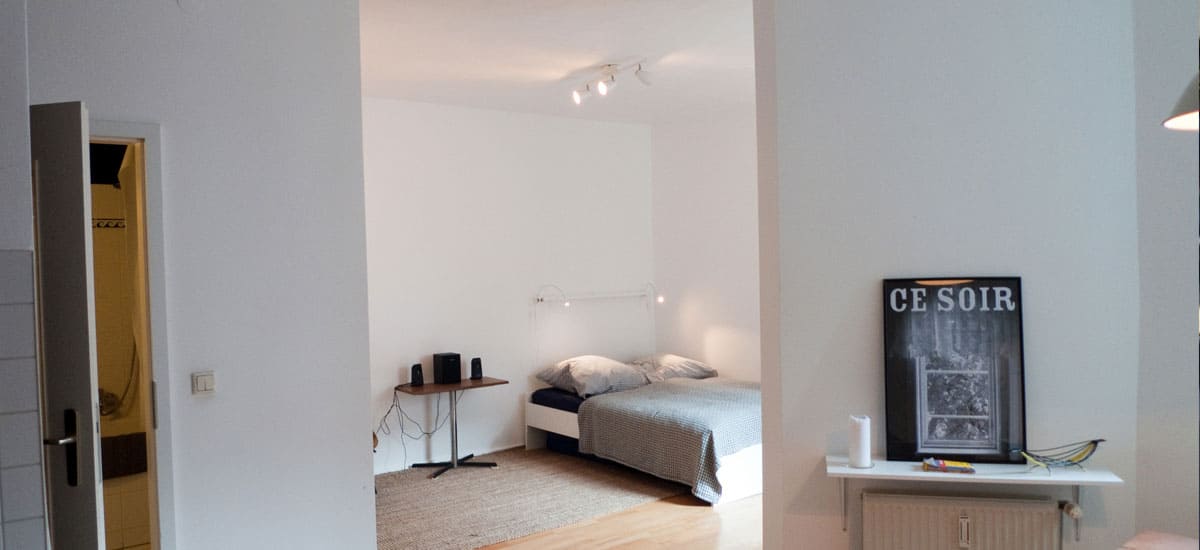 Hostels are great but sometimes it is nice to get some privacy. If you want to change things up a bit, consider renting an apartment or flat in Europe. It is a great way to experience living like a local, and in some cases, it can save you money (especially if you're traveling in a group). In fact, if possible, I always recommend renting an apartment over booking a hotel. This guide will help you decide if an apartment rental might be an option during your trip to Europe.
Advantages To Renting An Apartment in Europe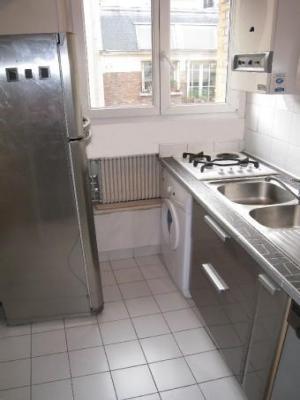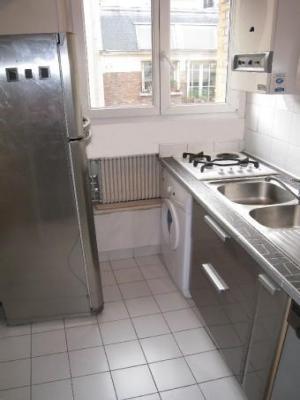 Money Savings: The cost of renting an apartment drops considerably when split between 2+ people. In fact, the price per person can often be less than what you'll pay at a hostel. For example, I saw a listing for an apartment in Paris that was across the street from Notre Dame and the rent was 700€/week. Split between 3 people this apartment only costs each person about 33€/night. Another benefit is that most apartments can be much nicer than many upscale hotels—plus you get a kitc
hen.
Local Living: Renting an apartment is a great way see where the locals live. You'll be in close proximity to neighborhood bakeries and restaurants.
Amenities: With an apartment you'll get your own kitchen, bathroom, and probably a TV. Many come with free phone and internet. You might get lucky and find one with a washing machine.
Disadvantages To Renting An Apartment In Europe
Minimum Stay Length: Most apartment rentals have a 7-day minimum, but this isn't always the case. I've seen plenty that rent by the day, but I believe 7 days is pretty standard.
No Reception Desk: If something goes wrong (e.g. there is no hot water) the owner isn't always available to tend to the problem right away. This is a fairly minor concern though.
Possible Extra Costs: Some rental companies charge extra fees for things like cleaning, internet, deposits, and other charges. The extra fees will be listed, but don't forget to take them into account.
Rental Legitimacy Concerns: Most of the time you're dealing with an individual and many people have doubts about giving a stranger their money—especially over the internet. Luckily, most rental companies are legit and I don't personally know anyone who has gotten ripped off. Although, be careful and do a little research first.
How To Find An Apartment Rental In Europe
Rental Agencies
There are many rental agency sites dedicated to apartment rentals—way too many to list here. I suggest googling "short term apartment rental + your city" and you'll find a ton of listings. I like to compare the prices of a few different sites because each site will have different apartments for rent. I also google the rental company to see if it has positive feedback from other travelers.
'By Owner' Rental Services
'By owner' sites allow apartment owners to advertise their apartment to travelers so you deal directly with the individual landlord—not through a third party rental agency. This option is a bit more risky because you're dealing with the owner and you never know how professional the owners are going to be. You usually get a chance to speak to them over the phone (which I recommend because you can tell a lot about a person by the way they speak to you) or through email. If something doesn't feel right, move on.
Here are a few sites which all come recommended by other travelers: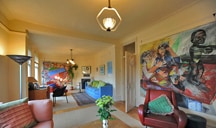 Airbnb: Airbnb is a service that connects budget travelers with locals who have space to rent. This site is kind of like couchsurfing, but it isn't free (although the accommodation is often nicer). Sometimes the locals have an extra room and sometimes they rent our the entire apartment.  The site has a lot of nice photographs of the rentals and you pay for your stay through Airbnb (so you don't have to worry about getting ripped off). As with most sites like these, you're going to have more selection in larger cities and you might not find anything in smaller towns.
Craigslist: Good ol' craigslist. You'll find tons of people renting their apartments on craigslist. Many of the offerings are posted by rental agencies, but you'll also find individuals renting out their unoccupied apartments. The apartments that are being rented by individuals tend to be cheaper because they don't have to pay agency fees. Be cautions of fraudulent postings and don't rent if something doesn't feel right. Just use your common sense.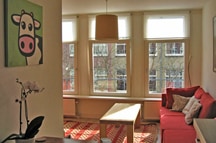 VRBO (Vacation Rentals by Owner): VBRO is the largest online "by owner" rental site. I've never used them, but they have something like 150,000+ rental properties available and they've been around since the mid-1990s. They do tend to have nicer places (i.e. more expensive) but there are still plenty of budget friendly options. It is worth checking out. NOTE: I hear that VRBO makes it difficult to leave negative feedback about apartments. The owners can choose to not display negative feedback—but if they choose this option they can't display positive feedback either—so I thought I should make that known.
HomeAway: Another "by owner" rental site. There are tons of rentals posted, so it is worth checking out.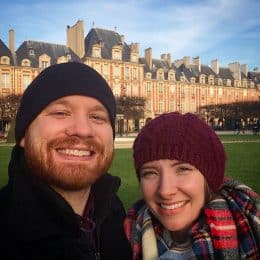 Support The Savvy Backpacker - It's Easy!
We hope you've found this article helpful. If you have, the best way to say thanks is by clicking on our Amazon.com links.
We get a depressingly small commission when you purchase anything on Amazon after you've clicked the link — this helps us keep the site running… & buys us a few beers.
 Plus, it doesn't cost you anything extra!
Thanks for all your support & click here to learn more about supporting us!