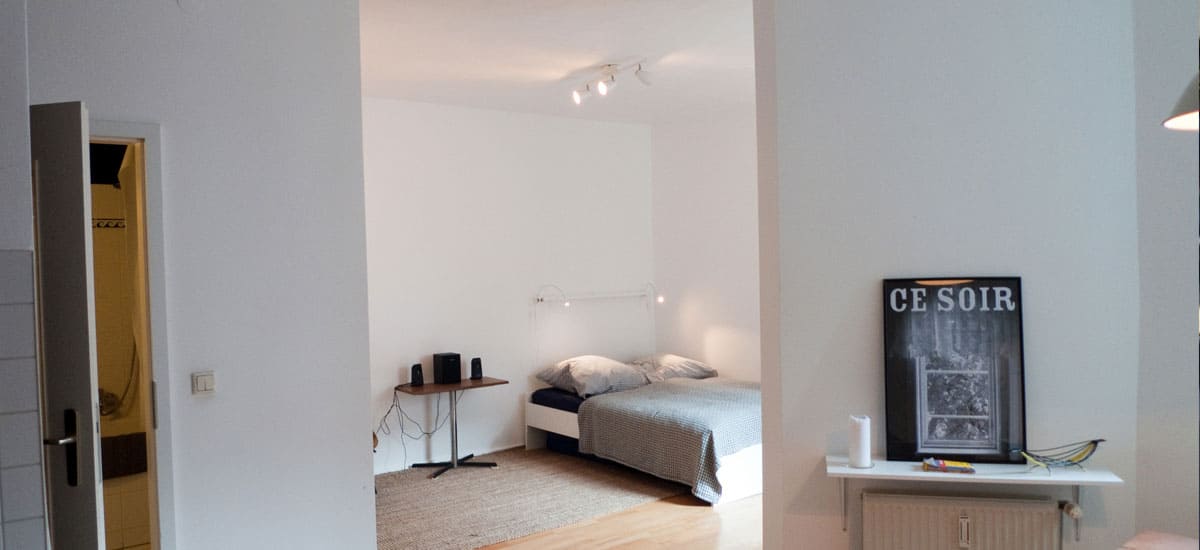 [Updated: February 3, 2017. Originally Posted: November 2013.] 
Hostels are great but sometimes it is nice to get some privacy (or maybe we're just getting old).
Hotels are nice but they're expensive and make you feel like a tourist.
That's why we love renting an apartment when we visit Europe — we've rented well over 20 apartments in the last few years. It is a great way to experience living like a local, and in some cases, it can save you money (especially if you're traveling in a group). In fact, if possible, we always recommend renting an apartment over booking a hotel.
FYI: We almost exclusively use Airbnb.com (get $35 credit when you use this link to make your first booking!)
Advantages To Renting An Apartment in Europe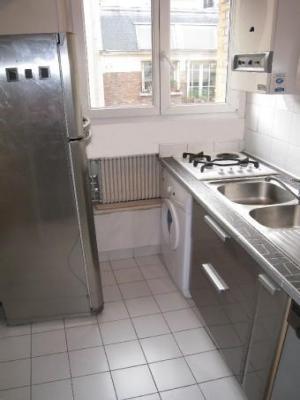 Money Savings: The cost of renting an apartment drops considerably when split between 2+ people. In fact, the price per person can often be less than what you'll pay at a hostel.
For example, I've seen apartment listings in Paris that were across the street from Notre Dame and the rent was 700€/week. Split between 3 people this apartment only costs each person about 33€/night.
Furthermore, the costs of renting an apartment is almost always lower than staying in a hotel.
Local Living: Renting an apartment is a great way see where the locals live. You'll be in close proximity to neighborhood bakeries and restaurants. And, at the end of the day, if feels like you're coming "home" — which adds a lot to the whole travel experience.
Amenities: With an apartment, you'll get your own kitchen, bathroom, and probably a TV. Many come with free phone and the internet. You might get lucky and find one with a washing machine.
Long-Stay Discounts: A lot of apartments will give you a discount if you stay for a week or longer.
Disadvantages To Renting An Apartment In Europe
Check-in Process: In our opinion, the biggest headache is meeting the apartment owner (or representative) to get the keys and get checked in. You usually have to call/text them when you arrive and they'll meet you at the apartment. We've had to wait for 10-20 minutes for the person to show up but it's never been anything outrageous. Just don't always expect an instant check-in like you would in a hotel.
No Luggage Storage: Another issue of renting an apartment is if you arrive super early or leave really late. That's because apartments usually have set check-in/check-out times and that doesn't always line up with your travel plans. For example, if you have to leave by 11 am but your train doesn't leave until 7 pm then you have to find somewhere to store your luggage. Luckily, most train stations have luggage storage lockers — but it's still an annoyance.
No Reception Desk: If something goes wrong (e.g. there is no hot water) the owner isn't always available to tend to the problem right away.
Apartment Quirks: Every apartment has quirks — especially in Europe because these buildings are often well over 100-years-old and the apartments have changed layouts a dozen times. Be prepared for weird layouts, misbehaving electronics/WiFi, lots of stairs, and leaky showers.
Possible Extra Costs: Some rental companies charge extra fees for things like cleaning, deposits, and other charges. The extra fees will be listed, but don't forget to take them into account.
Minimum Stay Length: Some apartment rentals have a 3-day minimum but this isn't always the case. I've seen plenty that rent by the day but some require a longer stay.
Rental Legitimacy Concerns: Most of the time you're dealing with an individual and many people have doubts about giving a stranger their money—especially over the internet (this is why we love Airbnb). Luckily, most rental companies are legit and I don't personally know anyone who has gotten ripped off. Although, be careful and do a little research first.
How To Find An Apartment Rental In Europe
'By Owner' Rental Services
'By owner' sites allow apartment owners to advertise their apartment to travelers so you deal directly with the individual landlord—not through a third party rental agency (although many rental companies use these services to list their properties).
Here are a few sites which all come recommended by other travelers: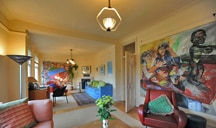 Airbnb: Airbnb is a service that connects budget travelers with locals who have space to rent. This site is kind of like couchsurfing, but it isn't free (although the accommodation is often nicer). Sometimes the locals have an extra room and sometimes they rent our the entire apartment.
The site has a lot of nice photographs of the rentals and you pay for your stay through Airbnb (so you don't have to worry about getting ripped off or needing to deal with cash). As with most sites like these, you're going to have more selection in larger cities and you might not find anything in smaller towns.
Read More: [Our Airbnb Review]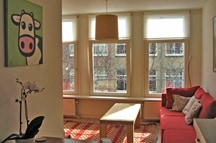 VRBO (Vacation Rentals by Owner): VBRO is the largest online "by owner" rental site. They have something like 150,000+ rental properties available and they've been around since the mid-1990s. They do tend to have nicer places (i.e. more expensive) but there are still plenty of budget friendly options. It is worth checking out.
HomeAway: Another "by owner" rental site. There are tons of rentals posted, so it is worth checking out.
Craigslist: Good ol' craigslist. You'll find tons of people renting their apartments on craigslist. Many of the offerings are posted by rental agencies, but you'll also find individuals renting out their unoccupied apartments. The apartments that are being rented by individuals tend to be cheaper because they don't have to pay agency fees. Be cautious of fraudulent postings and don't rent if something doesn't feel right. Just use your common sense.
Rental Agencies
There are many rental agency sites dedicated to apartment rentals—way too many to list here. I suggest googling "short term apartment rental + your city" and you'll find a ton of listings. I like to compare the prices of a few different sites because each site will have different apartments for rent. I also google the rental company to see if it has positive feedback from other travelers.
Things To Consider When Selecting an Apartment 
After working in the apartment rental business and staying in over 20 rental apartments throughout Europe, I'd say I know a few things about finding the perfect rental apartment. First of all, spend some time reading reviews from past guests.
Street Noise: Light sleeper? Be careful of apartments in popular nightlife areas — especially if the apartment faces the street.
Stairs: Not many apartments in Europe have elevators so expect small and twisty staircases. Travelers with mobility issues or heavy-packers should pay attention to this.
Location: We normally recommend staying in/near the center of the city if you're visiting for a short amount of time because you'll be close to everything. It doesn't hurt to study the city's neighborhoods as each will have its own vibe — might as well stay sometimes that aligns with your personality.
Washer and Dryer: It's nice if the apartment has a washer and dryer — this way you can pack
Check-In/Check-Out Times: Another issue of renting an apartment is arriving super early or leaving really late. That's because apartments usually have set check-in/check-out times and that doesn't always line up with your travel plans.
The main issue is what to do with your luggage. For example, if you have to check-out by 11 am but your train doesn't leave until 7 pm then you have to find somewhere to store your luggage. Luckily, most train stations have luggage storage lockers — but it's still an annoyance.
Shower: Showers, especially in less expensive apartments, tend to be really small. Read the reviews to see if people complain about that or if the showers leak.
Proximity To Public Transportation: Being near public transportation is always nice so you can easily move about the city.
WiFI: Almost all apartments these days have wifi but it's something to double check.
Full Time or Part Time Rental: Some apartments are only used as rental apartments but some are used as people's homes and they rent it out when they're away. The full-time rentals tend to be sparsely furnished and decorated. Part Time rentals will have a lot of the owner's stuff everywhere but it tends to have a little more personality.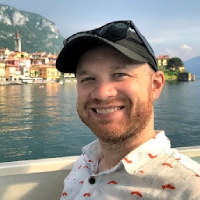 Latest posts by James Feess
(see all)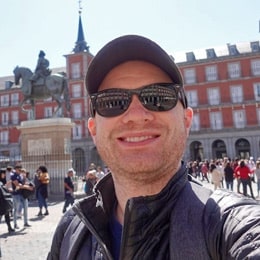 No Funny Business
The Savvy Backpacker is reader-supported. That means when you buy products/services through links on the site, I may earn an affiliate commission—it doesn't cost you anything extra and it helps support the site.
Thanks For Reading! — James
Questions? Learn more about our Strict Advertising Policy and How To Support Us.