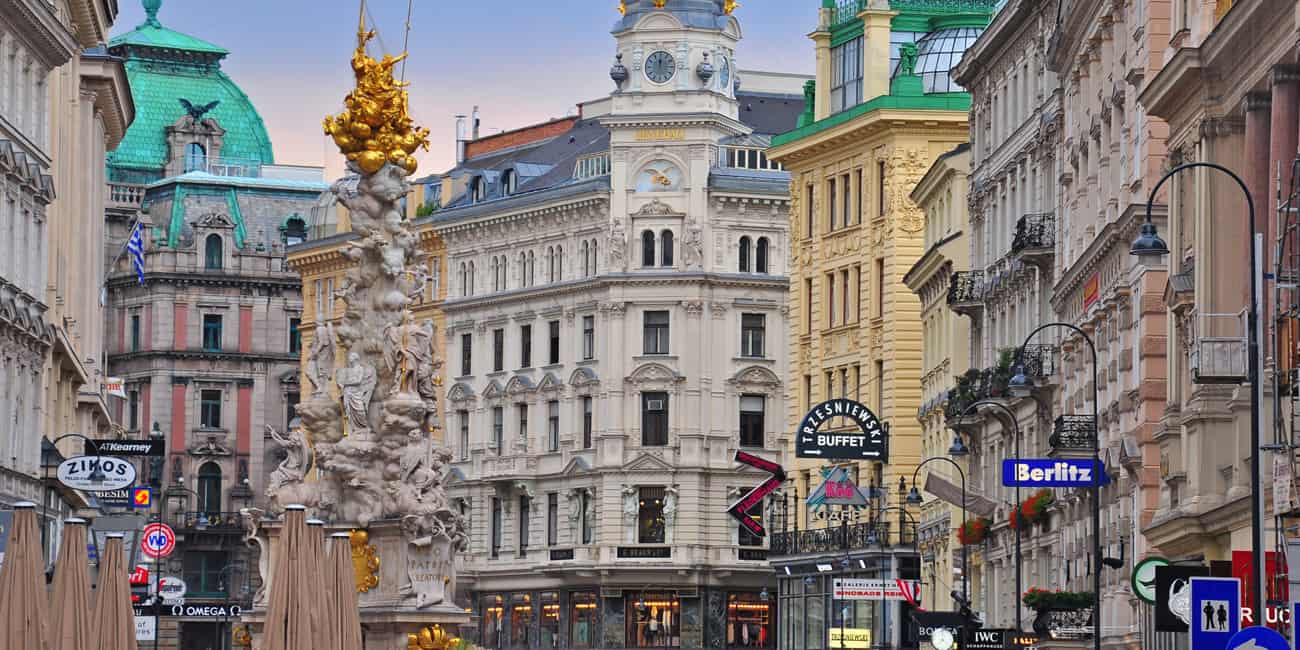 Every year millions of people visit Vienna to see its must-see sites — and many pick up a Vienna Pass to help save a little cash on their sightseeing. But it is the Vienna Pass a good value? In this Vienna Pass review, we do the math the see if this city pass is worth the money.
Quick Overview Of The Vienna Pass
The Vienna Pass covers most of Vienna's top museums, a few tours (bus tour, river cruise & walking tour), and a few other notable attractions. The pass also lets you skip a lot of the ticket lines — saving you time and hassle. It's actually fairly easy to get a lot of value out of this pass if you plan wisely (more on that later).
The Vienna Pass can be a good deal if:
You want to see a lot in a few days.
You're interested in seeing all the main sights.
You're interested in the pass's many other offerings besides museums (bike tour, walking tour, boat tour, various other attractions, etc.)
You want to skip most of the lines.
The Vienna Pass probably isn't a good deal if:
You're only really interested in the museums and not multiple tours or other activities.
You want to spread your sightseeing over multiple days and only want to see a few sights each day.
You don't want to jam-pack your schedule with activities.
You're on a budget and you only plan on seeing a few things a day.
Price & Configuration
The pass comes in a 1,2,3, and a 6-day version. Each version comes with the option of adding an unlimited travel pass.
With Unlimted Travel

1-Day Adult Vienna Pass: €67
2-Day Adult Vienna Pass: €88
3-Day Adult Vienna Pass: €106
6-Day Adult Vienna Pass: €148

Without Travel 

1-Day Adult Vienna Pass: €59
2-Day Adult Vienna Pass: €74
3-Day Adult Vienna Pass: €89
6-Day Adult Vienna Pass: €114
IN-DEPTH VIENNA PASS REVIEW
As mentioned before, the Vienna Pass can be a good deal if you use it right. Like most passes, this means you need to visit multiple sights a day to get the best value.
First, let's take a look at what the Vienna Pass covers.
MUSEUMS AND SIGHTS
The Vienna Pass covers essentially every museum or sight you'd want to see in Vienna (and a lot you probably won't want to visit). The top attractions are:
Schönbrunn Palace Tour: €18
Hofburg Imperial Palace: €14
Albertina: €13
Kunsthistorisches Museum Vienna: €15
Belvedere: €20
Forchtenstein Castle: €11
Esterházy Palace: €11
Klosterneuburg Monastery: €11
Museum of Technology: €13
City Tours
HOP ON HOP OFF Bus Tour: €25
City Cruises Vienna: €23
Vienna Sightseeing Walking Tours: €15
Other Attractions
Vienna Giant Ferris Wheel: €10
Schönbrunn Zoo: €19
Danube Tower: €8
Travel Card
You're basically paying between €6-€8/day for unlimited transportation if you buy the optional travel pass. For reference, normal single ticket costs €2.20/ride so if you use public transportation at least 3-4 times a day you'll be saving money with the pass.
PRICE BREAKDOWN — DOING THE MATH
Let's start with the price breakdown of the Vienna Pass with no travel option.
1-Day Adult Vienna Pass: €59
You can make a one-day pass worthwhile by packing your day with expensive sights and attractions — it's going to be a full-day so you'll want to get started early. To spend at least €59 you'll need to visit three sights/museums and do one tour (walking, boat, Hop-on Hop-off). That's busy but certainly doable.
2-Day Adult Vienna Pass: €74
At €74 you'll need to spend an average of €37/day for the two-day pass. That ends up being about two attractions and some kind of tour a day or three attractions per day— which is busy but manageable.
3-Day Adult Vienna Pass: €89
The three-day pass ends up being about €30/day. Depending on what activities you choose to do, this option ends up being about two things a day. If you throw in a leisurely river cruise or Ferris-wheel ride this option is a good value.
6-Day Adult Vienna Pass: €114
You'll only need to spend €19/day with a six-day pass — which is one or two things a day to get your value from the pass (assuming there are 10-12 things on the pass you want to do).
Vienna Pass Stragaties
The trick with the Vienna Pass is to choose your attractions wisely. The pass has multiple inexpensive attractions that only cost €4-€6 so it's better to pay for those individually. On the other hand, the pass pays for itself quickly if you visit the expensive sights (which are the best/most popular).
You could also buy a one or two day pass and try to jam pack everything major into those days — and then take it easy the rest of your trip. Just be careful to not wear yourself out.
Final Thoughts
The Vienna Pass is a good option for people wanting to see most of Vienna's key sights — especially if you don't mind planning your days so you fully utilize the pass. The pass is a great value if you want to do many of the additional non-museum activities like the various tours.
However, travelers who prefer to only do one or two activities a day then the pass may not be worth the price — especially if you're only visiting for two or three days.
Where To Buy The Vienna Pass
Interested in buying the Vienna Pass? It's easiest to buy it online. You can have it shipped (shipping takes about two weeks and costs a bit extra) or you can pick it up at no extra charge in Vienna from two different locations (the airport and in the city center).
Want to help us out? If you click this link we'll get a small commission for the sale — don't worry, it doesn't cost you anything extra and it helps keep this website running. Thanks!!!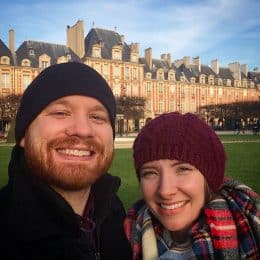 No Funny Business
We want to be fully transparent that this post may contain affiliate links. That means we receive a small commission if you make a purchase after clicking the link — it doesn't cost you anything extra and it helps support the site.
Thanks For The Support! — Susan and James
Questions? Learn more about our Strict Advertising Policy and How To Support Us.