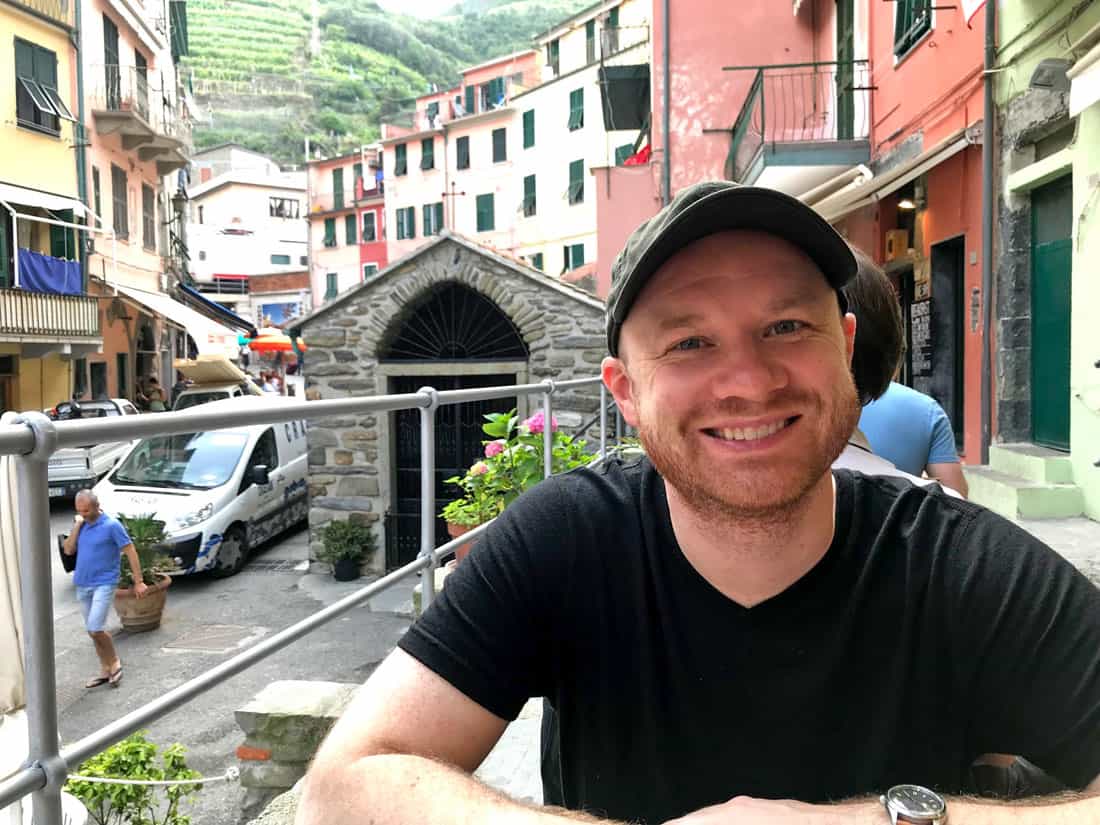 Traveling to Europe doesn't mean having to shell out the big bucks because there are still some great budget-friendly cities. So we crunched the numbers to find the cheapest cities in Europe.
But we believe that just because a destination is "cheap" doesn't mean it is necessarily worth visiting. That's why in this list we've focused on finding which European cities offer the best value for your money and that offer enough of a draw to warrant a visit.
---
The Best Cheap Cities in Europe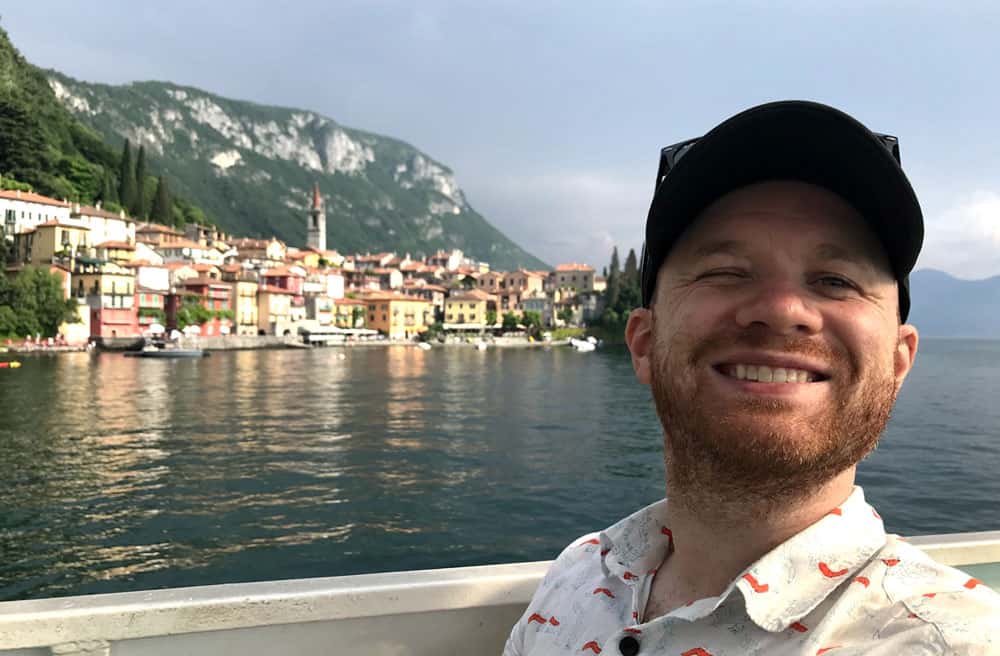 In this list we've focused on factors such as food costs, accommodation costs, attraction prices, transportation prices, and a few other data-points in an attempt to paint a holistic picture of the costs to visit each city.
The cities on this list start with the cheapest and then get more expensive as it goes on.
1. Krakow, Poland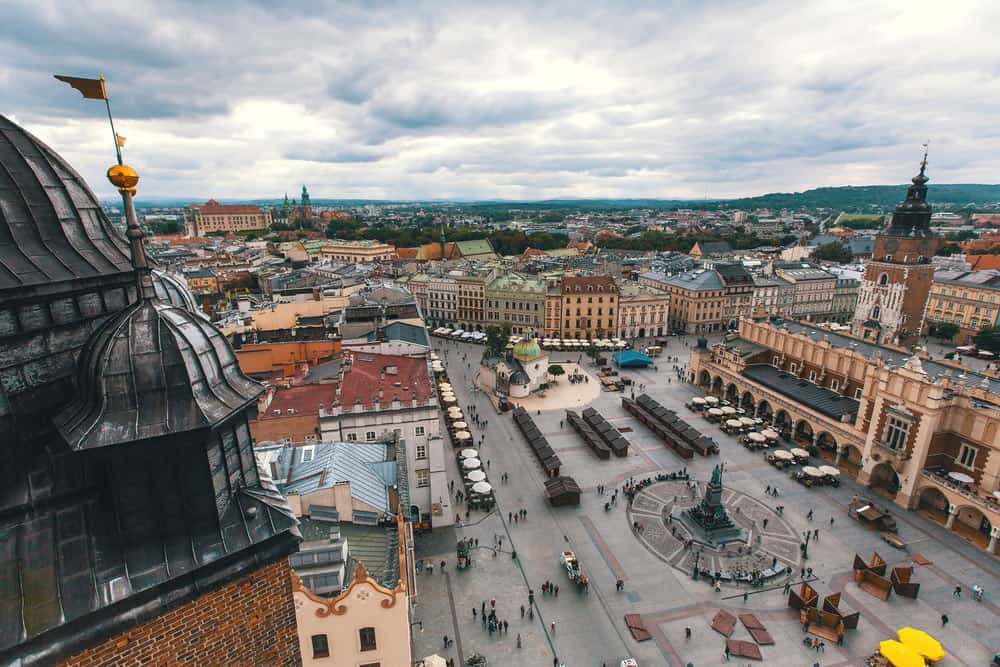 Krakow is one of the best bang-for-your-buck cities in Europe because prices are affordable and it's actually a cool city to spend a few days exploring. Thanks to the cheap alcohol prices, Krakow has become a very popular nightlife destination for weekend trips. There is also a large number of excellent hostels that are much nicer and much cheaper than their Western Europe counterparts.
Krakow Prices:
2. Riga, Latvia

Riga is a beautiful city that doesn't get as much love as it deserves. It has multiple excellent and cheap hostels. Food and drink is affordable and there is plenty of quality nightlife options. The main problem with Riga is how far away it is from everything else — so getting there isn't always cheap/convenient .
Riga Prices:
3. Warsaw, Poland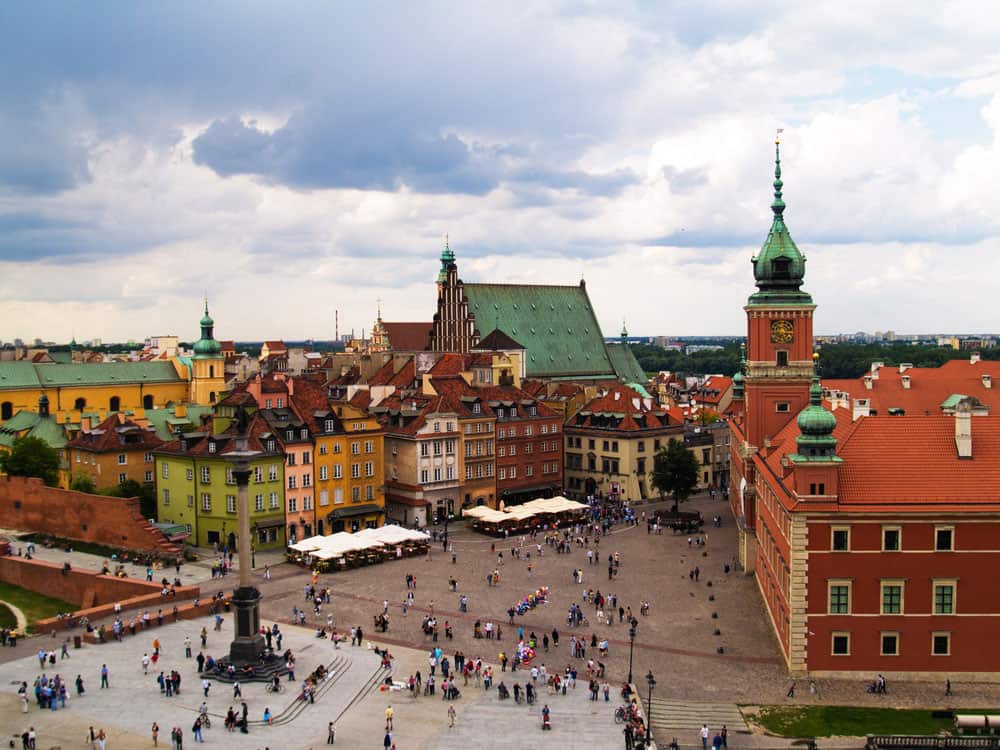 Warsaw was nearly wiped off the map during WWII but much of it was rebuilt to look as it did before the war. And then it spent years under Soviet control so there are some interesting Communist architecture. These days it's a vibrant capital city that is largely overlooked by most travelers. Hearty Polish food is very affordable and the vodka is cheaper than water.
Warsaw Prices:
4. Istanbul, Turkey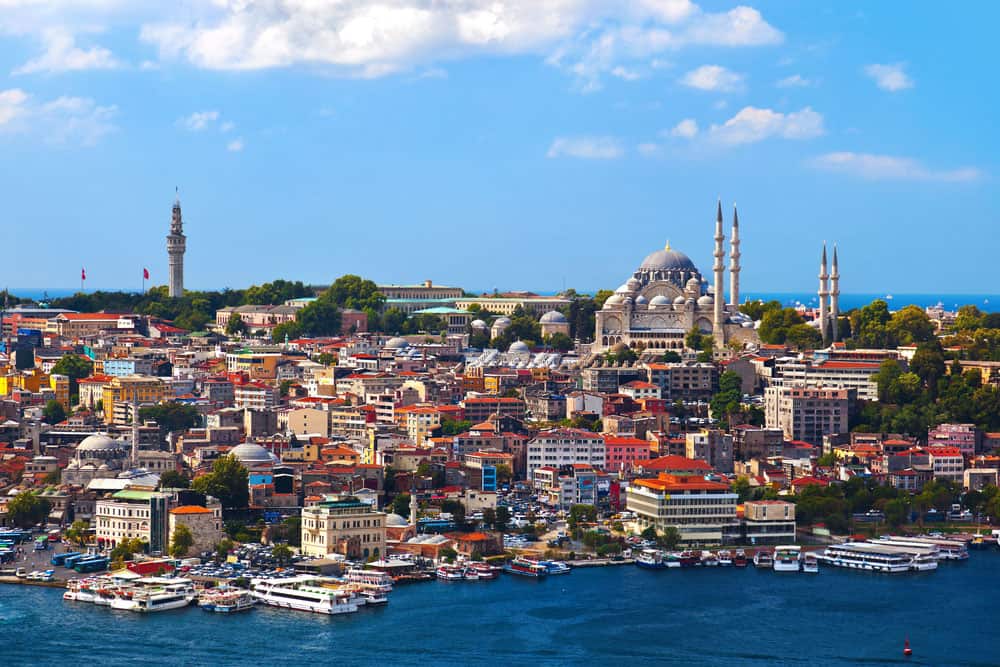 Once you get past the cost of getting there, Istanbul ends up being be a very budget-friendly city with a ton of interesting things to check out. Rental apartments and hostels are cheap and even some upscale hotels are affordable — so you can snag a 5-star hotel for the price of a 2-star hotel in Paris or London. And you can also find plenty of cheap eats without too much trouble.
Istanbul Prices:
5. Budapest, Hungary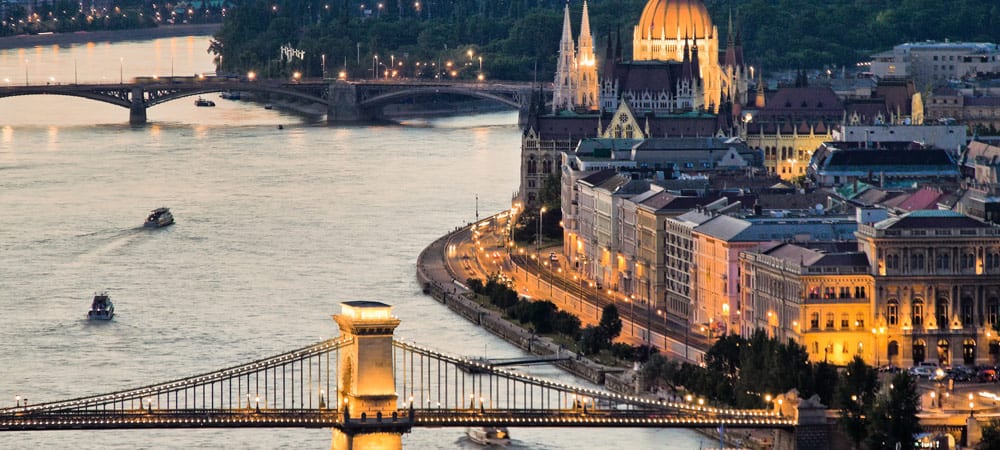 Budapest is another city that tops our list of the best value cities in Europe. Budapest has become famous for its nightlife but it's a legit city that offers plenty of sights and things to do. You can find plenty of cheap restaurants serving up excellent local dishes and cheap beer. In addition, hostels and hotels are very affordable and the quality is great.
Budapest Prices:
6. Tallinn, Estonia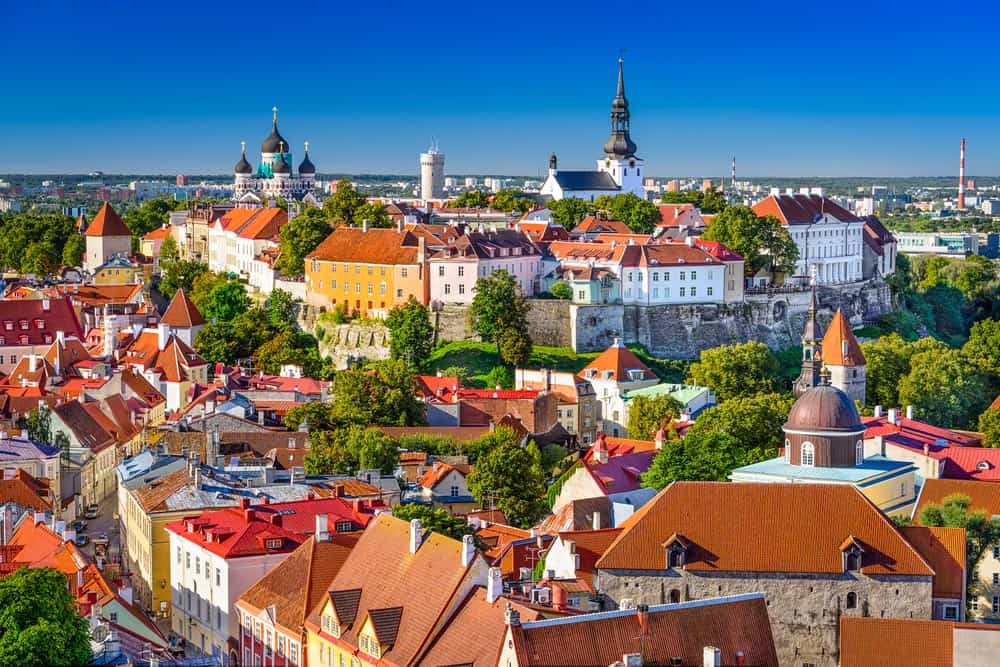 Of all the cities in the Baltic region, Tallinn is the most expensive but it's still very budget-friendly destination. It's also the most beautiful city in the region. Tallinn's proximity to Finland has made it a place where they come to party on the cheap. Hostels are nice and cheap and a good meal won't set you back much. The main trouble is getting there since it is located away from a lot of other major European cities.
Tallinn Prices:
7. Český Krumlov, Czech Republic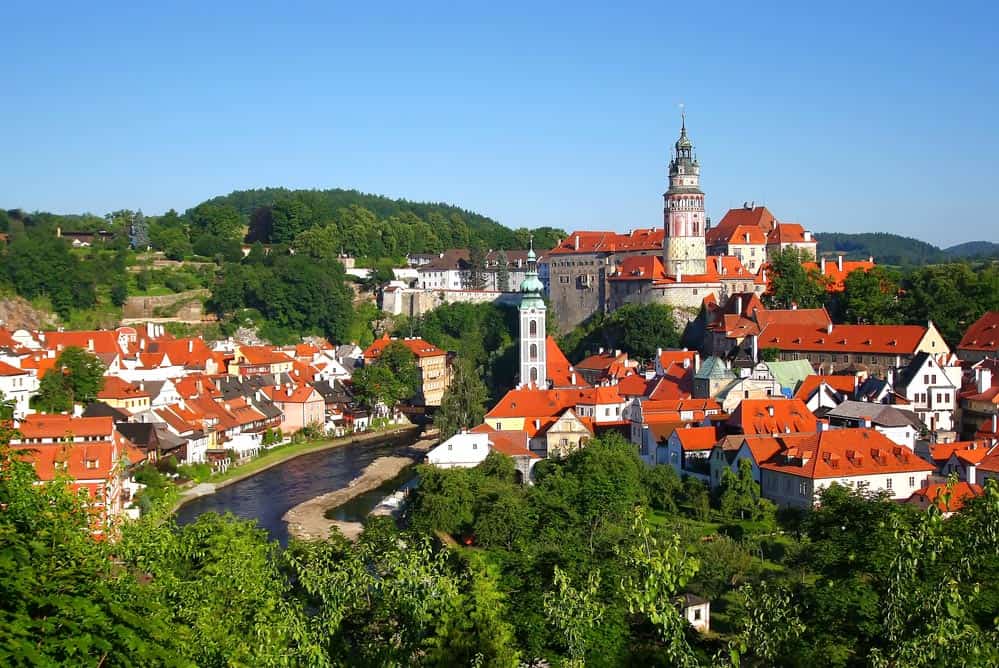 Just about everyone has heard of Prague (which is still fairly affordable destination) but the nearby beautiful town of Český Krumlov has long been a favorite of the budget travel crowd. There are plenty of affordable bars and restaurants, and the hostels and hotels are reasonably priced. Český Krumlov also offers plenty of nice hiking and outdoors activities.
Český Krumlov Prices:
8. Split, Croatia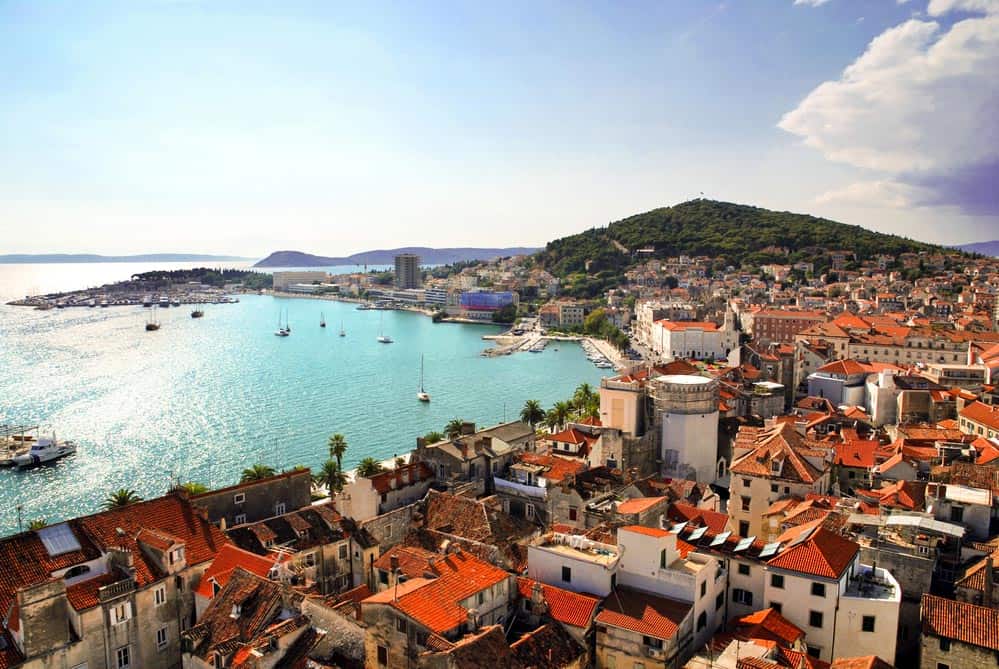 Croatia is quickly becoming one of the hottest travel destinations in Europe And while Dubrovnik gets a bulk of the travelers, the beautiful city of Split has flown under the radar a bit — which also means it is a cheaper destination. But Split is still a great place to spend a few days and it makes a nice jumping off point for exploring Croatia's islands.
Split Prices:
9. Prague, Czech Republic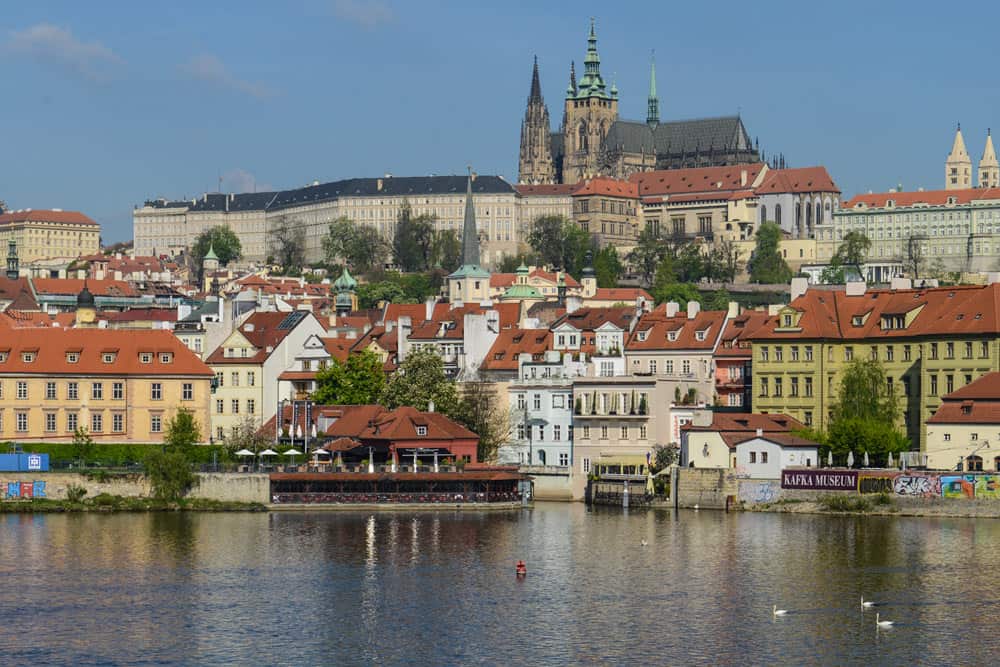 There's a reason that Prague is one of the most popular European destinations — it's absolutely beautiful, it has a ton of great nightlife, and it's been a relatively cheap place to visit. And while prices have gone up quite a bit over the past few years, you can still find affordable places to sleep, cheap beer, and hearty meals that won't break the bank (but you'll need to seek out the deals).
Prague Prices:
10. Ljubljana, Slovenia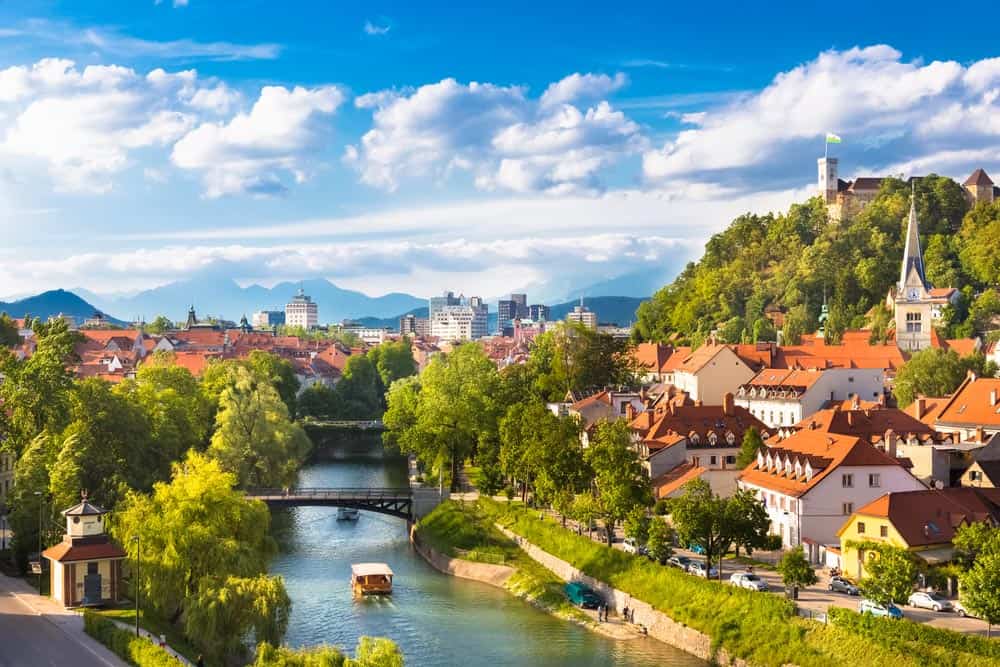 Ljubljana is one of those little gems that rarely makes it on most people's travel checklist but it's a solid budget-friendly spot to spend a few days. It's an extremely livable city and it is home to more than 50,000 university students — which means plenty of budget-friendly bars and restaurants. Ljubljana is also surrounded by natural beauty — most notably the picturesque Lake Bled.
Ljubljana Prices:
11. Naples, Italy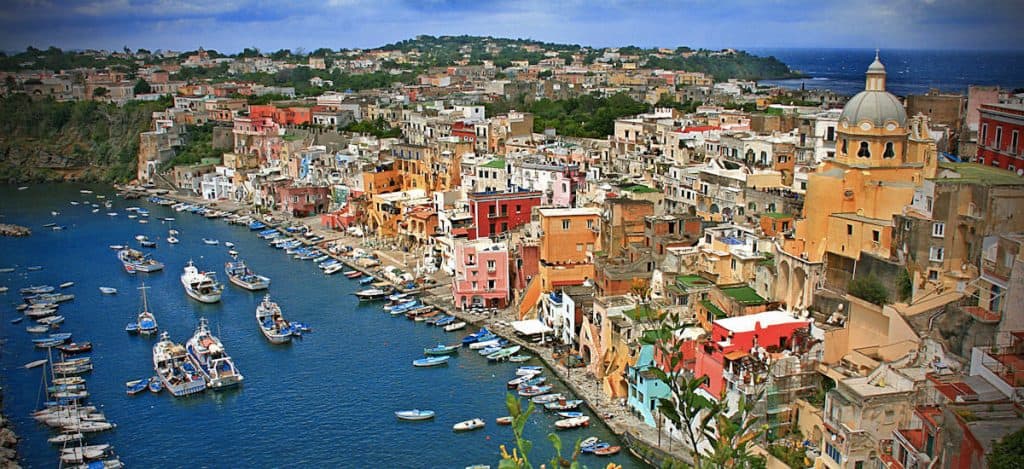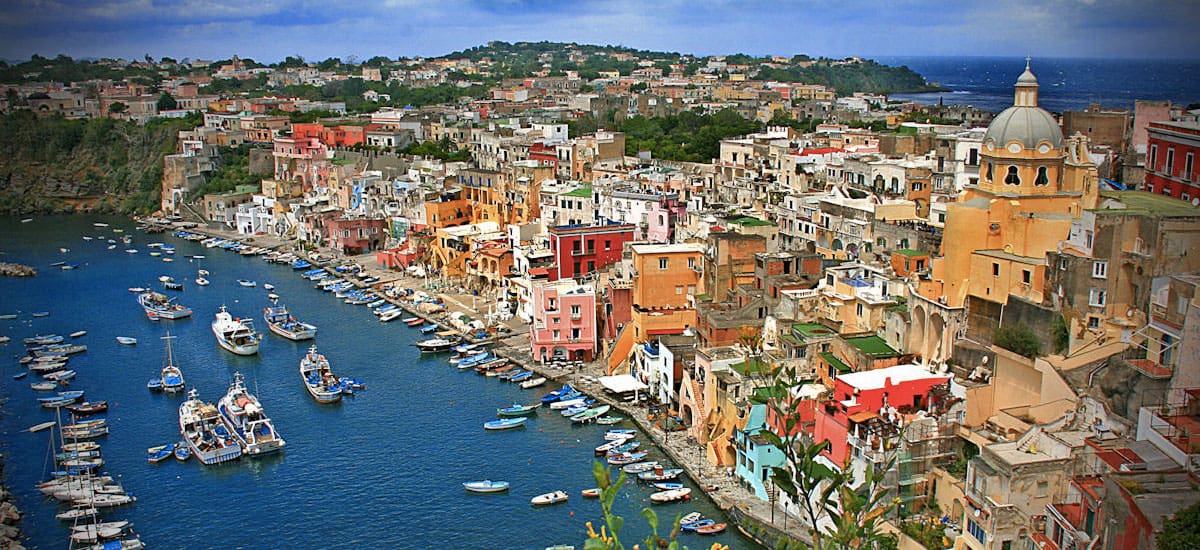 The gritty port city of Naples may not have the charm or must-see sights found in other major Italian cities but the city does offer some nice bargains. On the plus side, Naples is the birthplace of Neapolitan pizza and accommodation can be a downright bargain. The city is also a decent gateway to Southern Italy and to Pompeii. So if you've already seen Italy's highlights you might want to check out Naples.
Naples Prices:
12. Porto, Portugal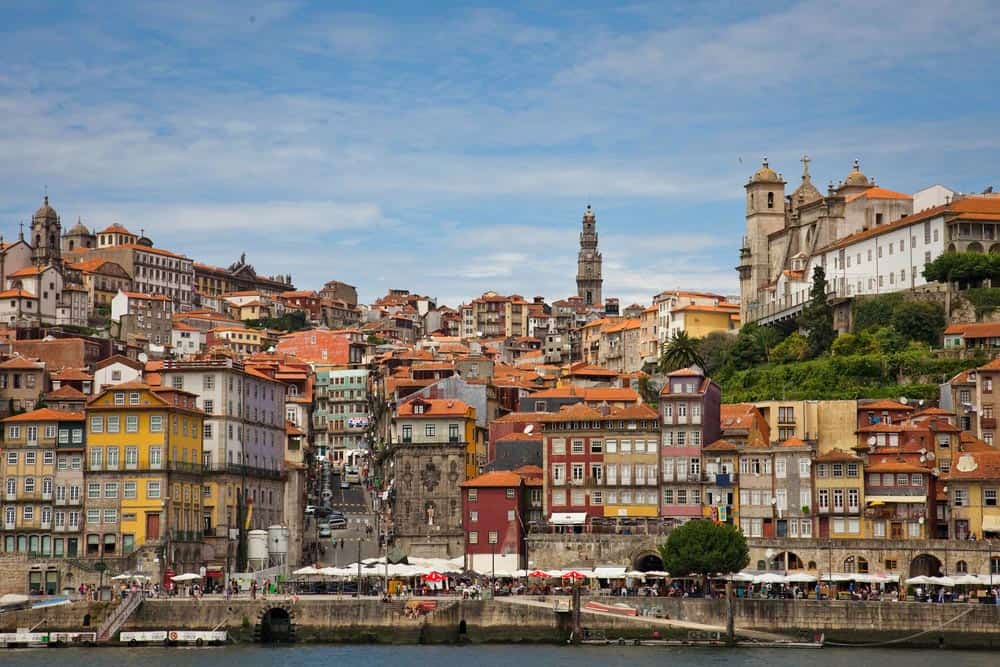 While Lisbon is currently one of Europe's "it" budget-friendly destinations, slightly gritty city of Porto offers some nice sights and experiences at slightly cheaper prices. There is beautiful Medieval architecture everywhere you look and there are plenty of places to enjoy cheap, delicious, and authentic Portuguese food. Porto also has a surprisingly high number of really nice hostels.
Porto Prices:
13. Lisbon, Portugal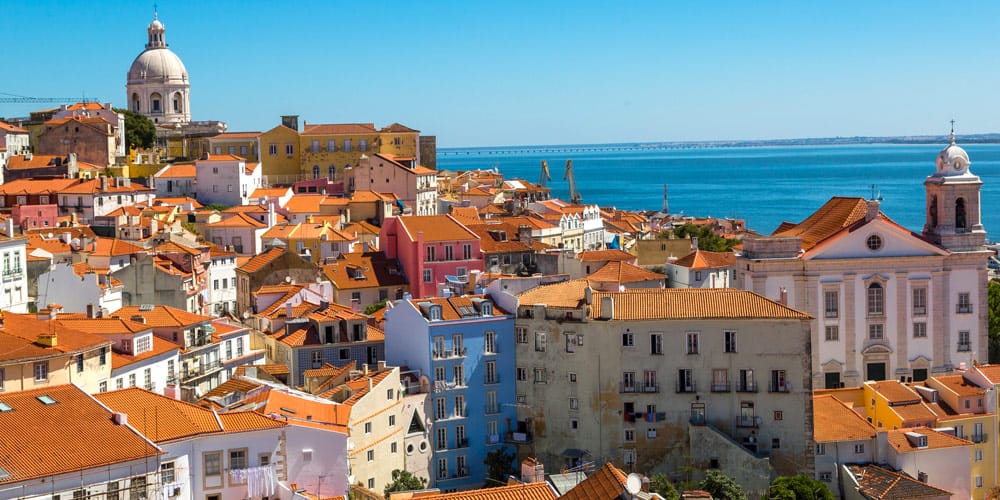 Lisbon is one of the best value cities in Western Europe and it's just finally starting to get on the tourism radar. There are numerous sights and attractions to check out and the city itself is very shabby chic. You can still find plenty of budget-friendly restaurants and there are a surprising number of great hostels. The beer is cheap and Portugal produces great cheese and wine — which is also affordable. As an added bonus, the budget airline TAP Air offers cheap flights and you can often add up to a weeklong stopover in Lisbon for free/cheap.
Lisbon Prices:
14. Seville, Spain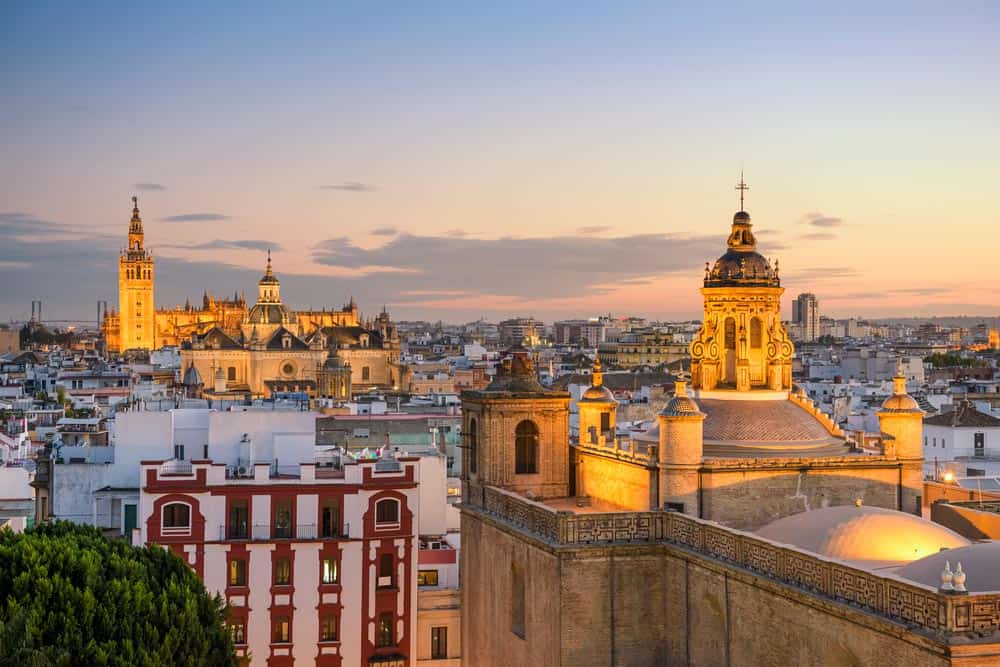 Seville is one of the most beautiful cities in Spain and it also offers some great deals for visitors. Accommodation is very affordable, the beer and wine is cheap, and you can fill yourself on cheap tapas when you go out drinking. As a side note, summers get extremely hot so you might be able to find some deals if you visit in the dead of summer.
Seville Prices:
15. Berlin, Germany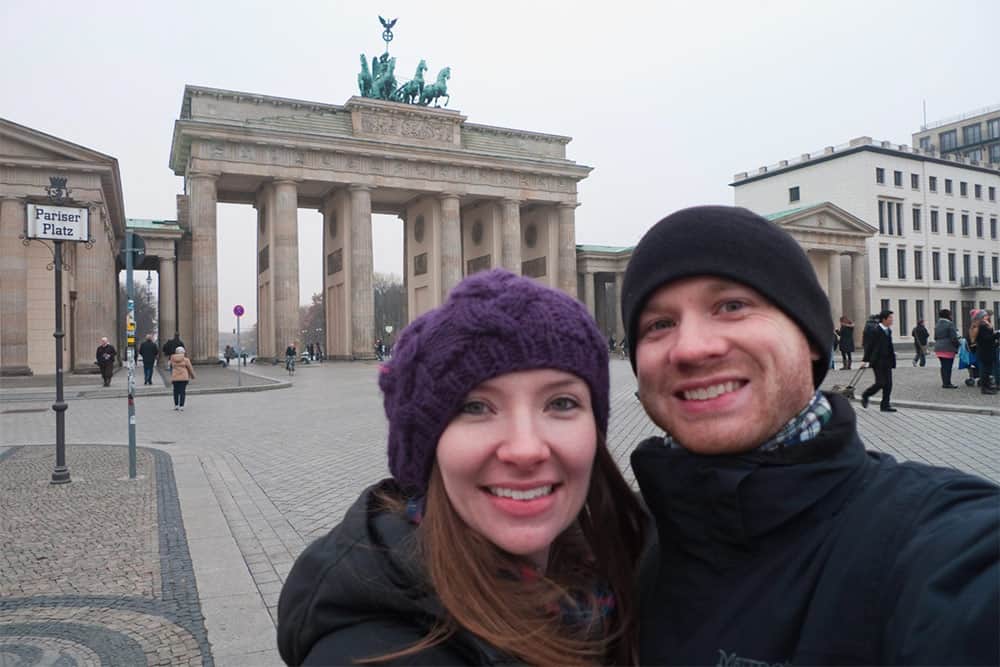 Berlin might not be as cheap as it was but it's still very affordable. There is a ton to keep you busy for days and the nightlife is epic. Berlin has a large stock of hostels and rental apartments so that helps keep accommodation prices down. There are also lots of good deals on food and beer to be found. There are sometimes cheap transatlantic flights to Berlin but you can often find cheap flights to Berlin from other European countries.
Berlin Prices:
16. Madrid, Spain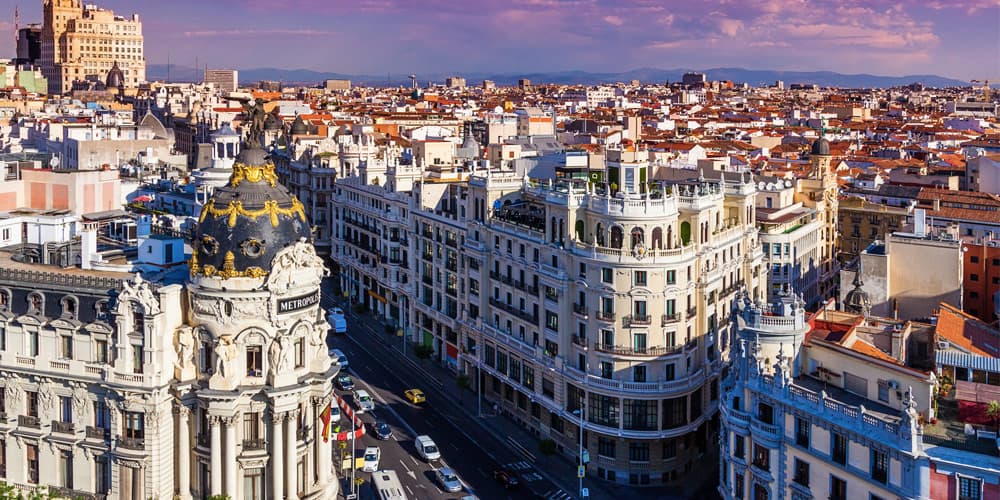 Madrid is a cultural powerhouse and a very popular destination, but there are still some good bargains to be found. Accommodation is affordable and there are some quality budget places to eat. And, unlike Barcelona, you can easily fill up on free tapas when you order a drink. Additionally, we've found quite a few cheap transatlantic flights to Madrid and there are tons of cheap flights from other European cities — which helps bring down the travel costs quite a bit.
Madrid Prices:
17. Athens, Greece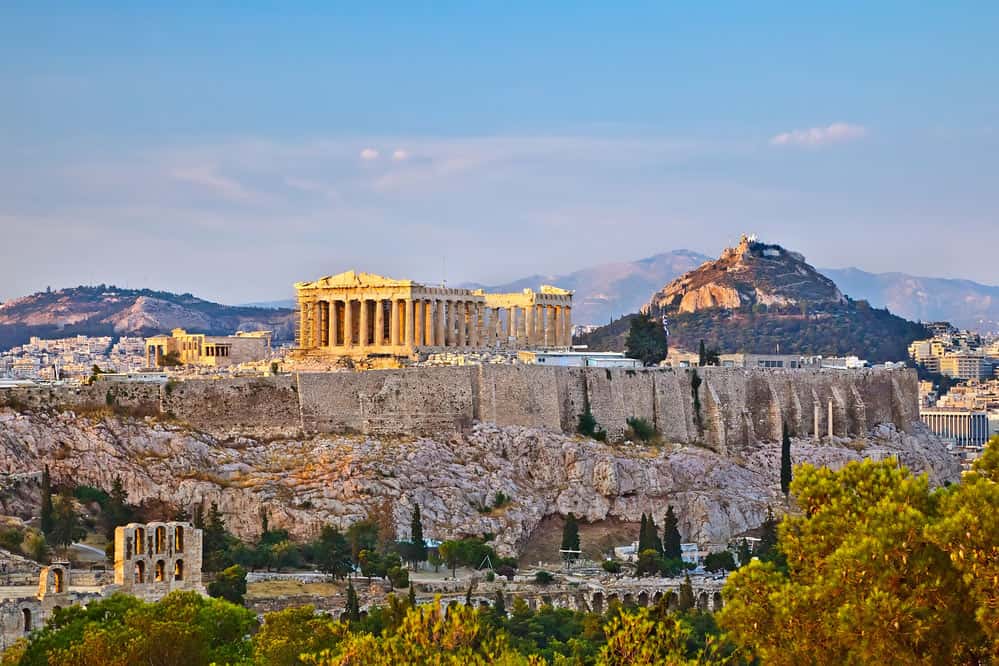 Greece was hit hard by the economic recession and it is still struggling to climb back. That's why Athens still fairly affordable. You'll still pay a premium if you stay near the Acropolis but accommodation that's located away from tourists sights is cheap — especially rental apartments. Food and drink can also be very affordable. The main issue with Athens is how far away it is from other European cities — so that will add quite a bit to your overall travel costs.
Athens Prices:
18. Nice, France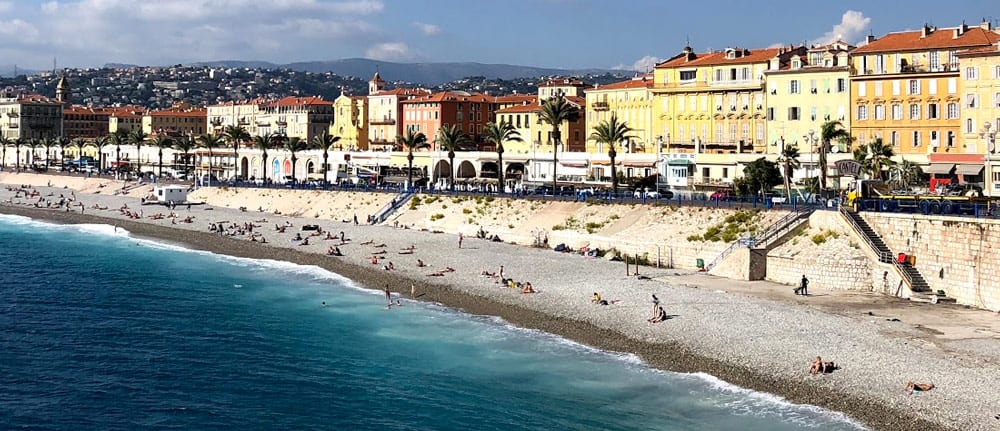 The French Rivera isn't exactly cheap but Nice is the cheapest place to stay if you want to explore this beautiful part of France. Accommodation prices can get a little expensive in the summer but you food costs aren't too bad. You can also hang out of the beach if you go broke. Furthermore, there are a handful of super cute coastal towns nearby as well as Monaco.
Nice Prices:
19. Ghent, Belgium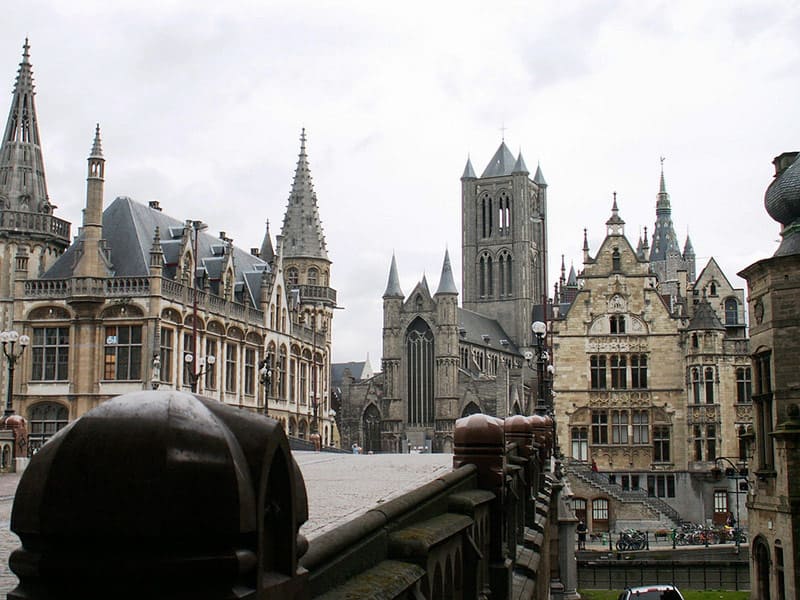 Ghent is often called Belgium's hidden gem that very few visitors know about but it's a nice place to spend a night or two. It's a cute university town that's full of culture, food,, beer, and a youthful creative energy. Hostels are a little more expensive than you'd expect since there are only two or three in town but rental apartments are cheap.
Ghent Prices:
20. Hamburg, Germany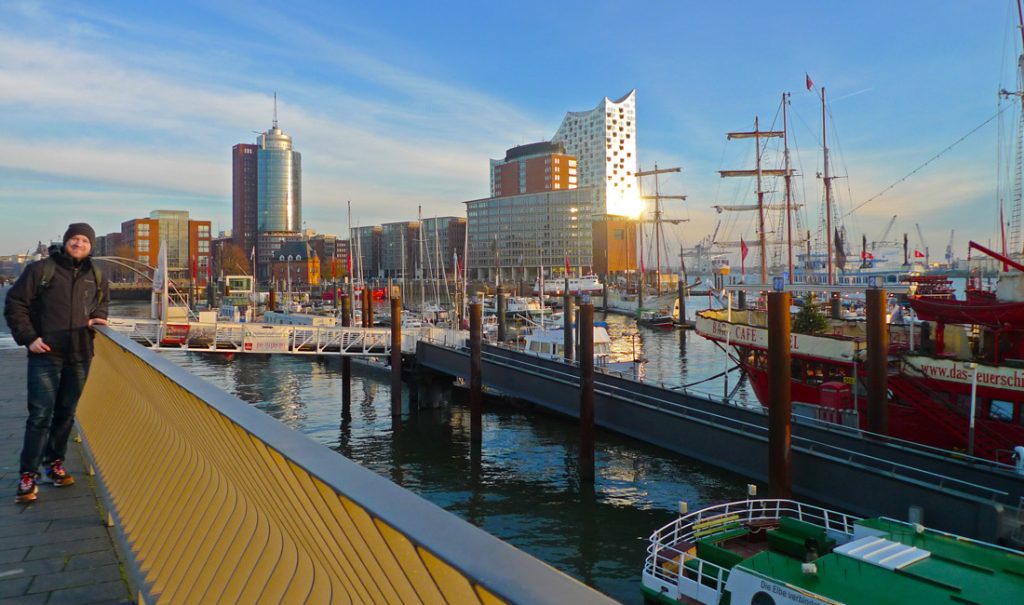 Berlin may get lots of love for being a cheap and sexy but Hamburg gives it a run for its money. This port city only has a handful of attractions/museums but there are lots of cool bars, affordable restaurants, hip shopping and some solid street art. Hamburg doesn't have a ton of hostels so the cheap beds in the good hostels get snatched up quickly.
Hamburg Prices:
21. Dubrovnik, Croatia

Dubrovnik is a magically beautiful medieval city that has recently become very hot with visitors — so the prices are rising very quickly and it can feel ultra-touristy in the summer. Food and drink can be a bit on the expensive side but there are some deals if you seek them out. Accommodation skews toward the expensive side as well — especially in the Old Town. Dubrovnik is also a little difficult to reach so getting there can be a little costly.
Dubrovnik Prices:
22. Dublin, Ireland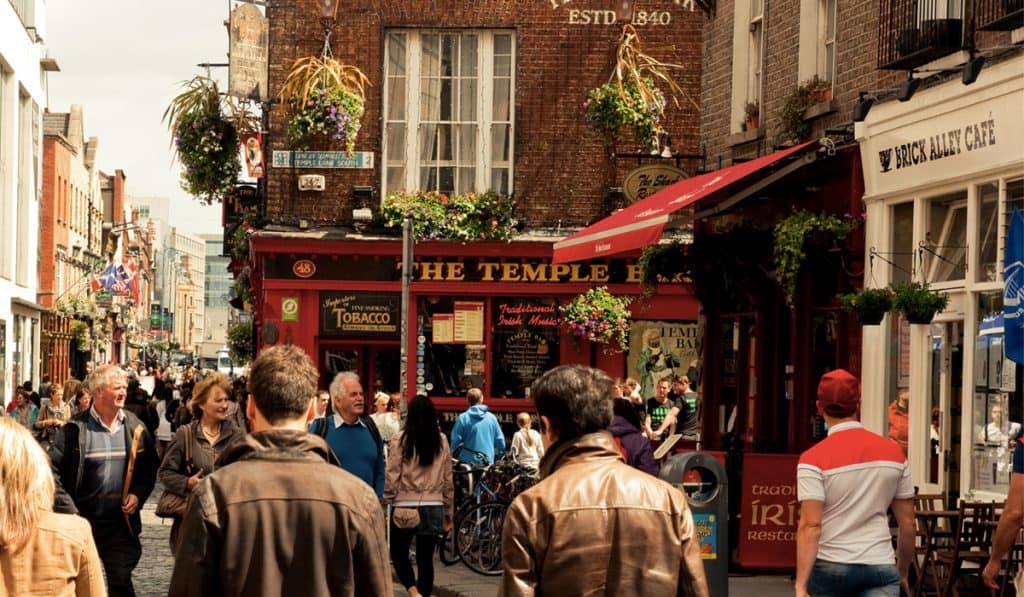 No visit to Ireland is complete without a couples days spent in Dublin. Unfortunately, Dublin might be a small city but it still has big city prices — especially for hotels and food/drink. But you can often find decently prices hostels and rental apartments. Luckily, Dublin is home to Ryanair so there are tons of cheap flights to the rest of Europe and there are often cheap transatlantic flights.
Dublin Prices:
23. Edinburgh, Scotland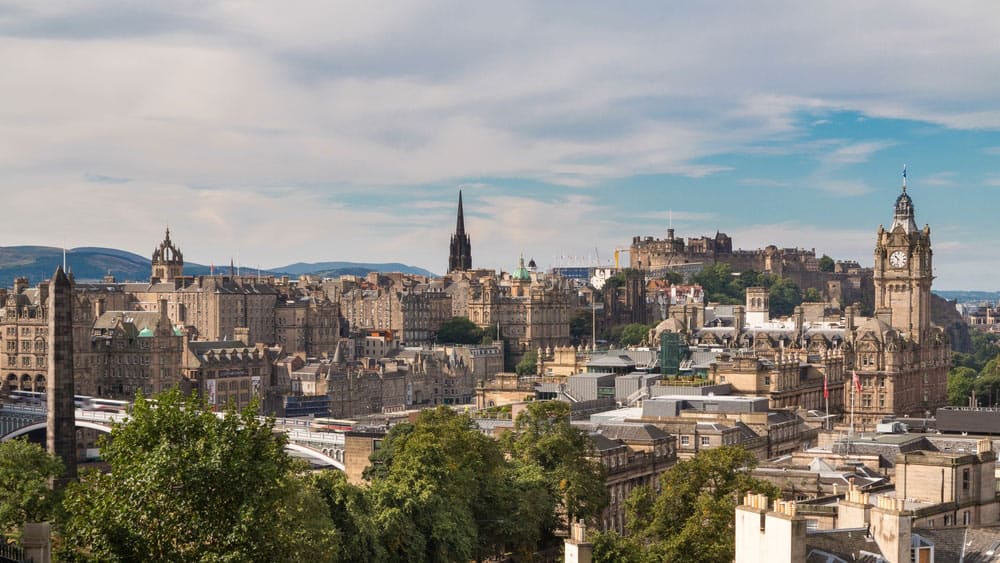 Edinburgh is a lovely city that isn't exactly cheap and it can be a bit pricy to get to, but the hostels and rental apartments are fairly affordable. Food and alcohol can get a little expensive but after a whisky or two you won't care about the prices. That said, prices during the Edinburgh Festival Fringe (basically all of August) skyrocket so beware of that.
Edinburgh Prices:
24. Bruges, Belgium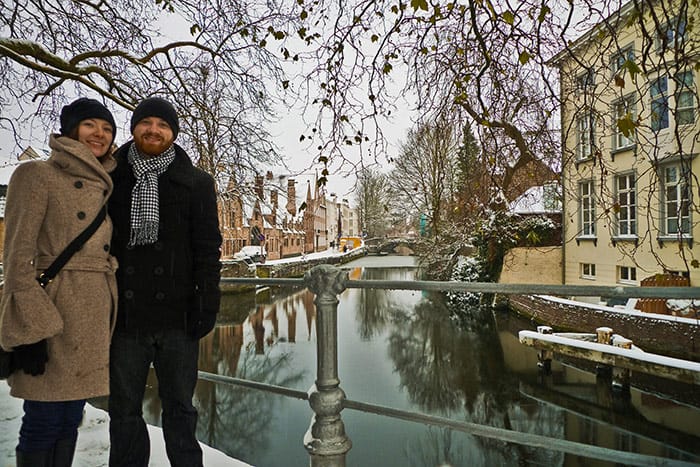 Bruges is an incredibly cute medieval town that's totally worth a visit if you're in the area. Bruges' only industry is tourism so food and drink is a little expensive but you'll only visit for about two days so it's not that big a deal. There aren't a ton of accommodation options (especially hostels) so you'll have to book early if you want to snag the best deals. On the plus side, you can score some excellent Belgian beer for cheap.
Bruges Prices:
25. Barcelona, Spain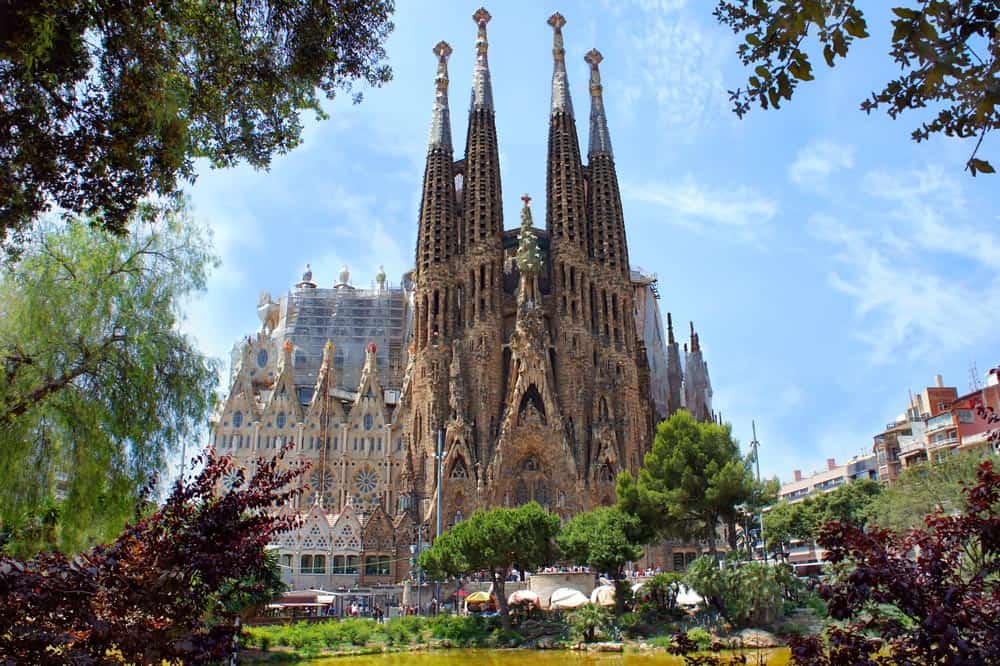 Barcelona is one of our favorite cities in Europe and luckily its prices are reasonable. The city offers multiple sights and it has some of the best nightlife in the world. Accommodation can get a bit expensive if you want to stay in the center of town. Food and drink are about average for a major European city but there are some deal here and there. Barcelona is well-connected to most European cities so getting there shouldn't cost too much.
Barcelona Prices:
26. Florence, Italy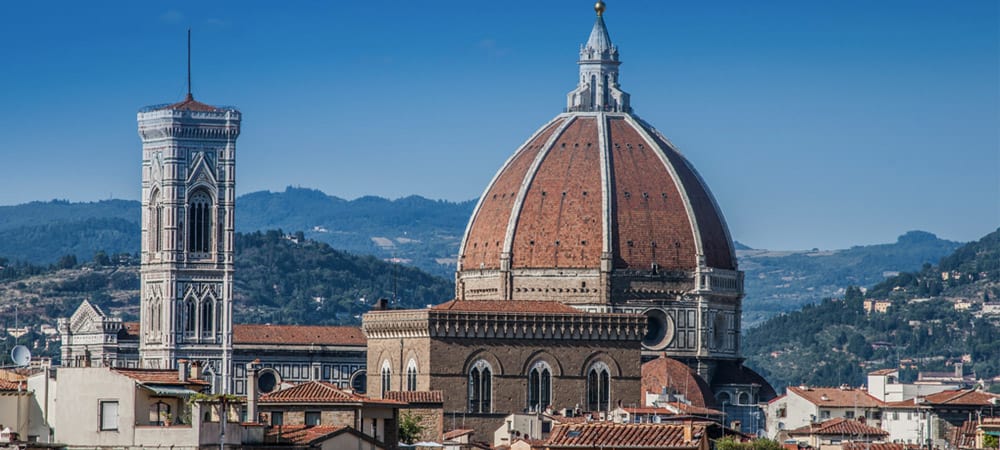 Florence is a major tourist draw so it's easy to end up spending a lot of money when you visit — but it's also one of those cities where you can visit on a budget if you do a little research. Cheap hostels do fill up quickly so we suggest booking early. Luckily, you can still get a solid meal and nice wine for affordable prices. Florence is also well-connected to the rest of Italy via rail so train tickets are also affordable if you book ahead.
Florence Prices:
27. Rome, Italy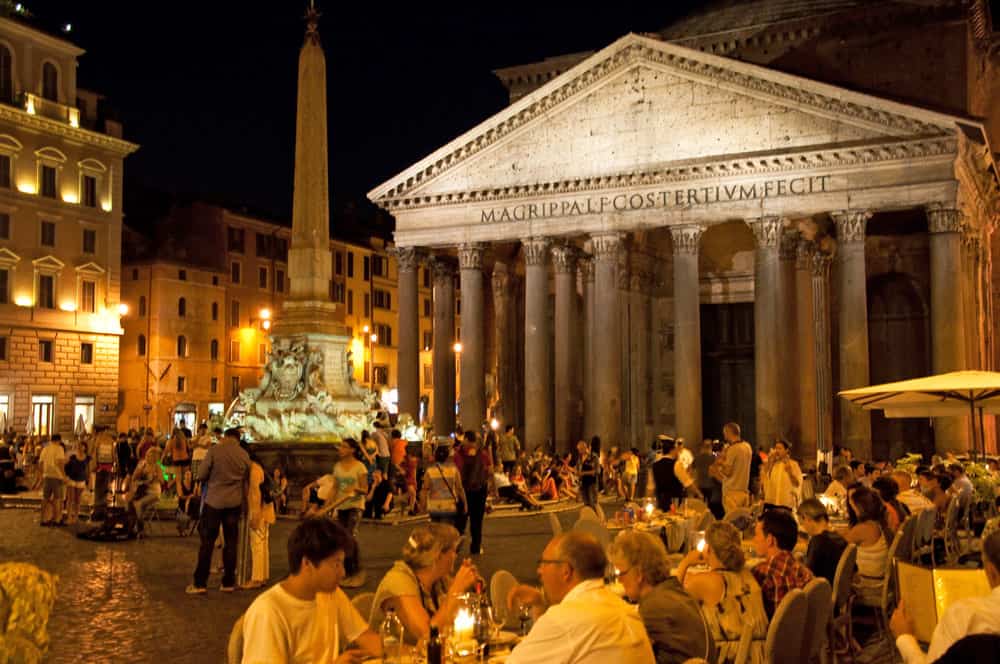 While Rome certainly isn't cheap, it does offer a lot of bang-for-your-buck because there is so much to see and do. There are also a ton of flights into Rome so you can often score a reasonably-priced ticket. Hotels are fairly expensive but surprisingly hostels and rental apartments can be relatively affordable. We also love that you can eat fairly cheaply if you stick with classic pasta dishes — but you can quickly run up a big bill if you're not careful.
Rome Prices:
28. Vienna, Austria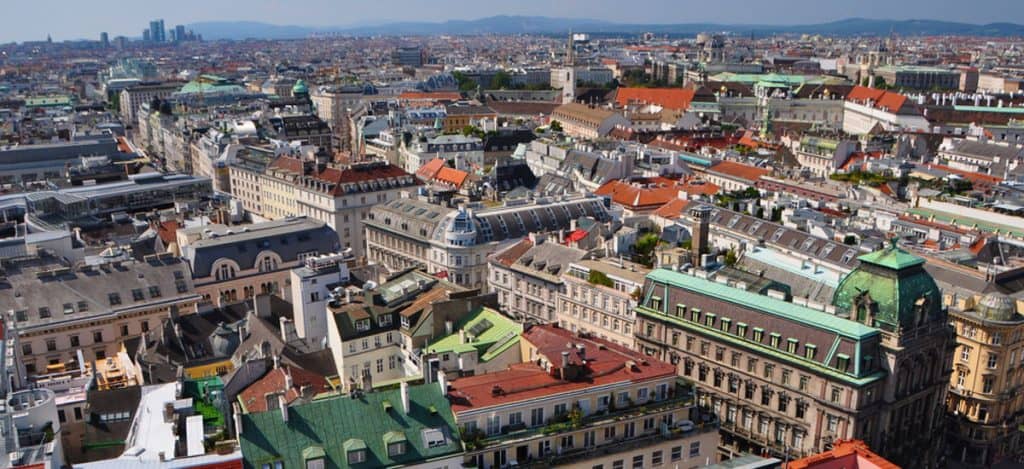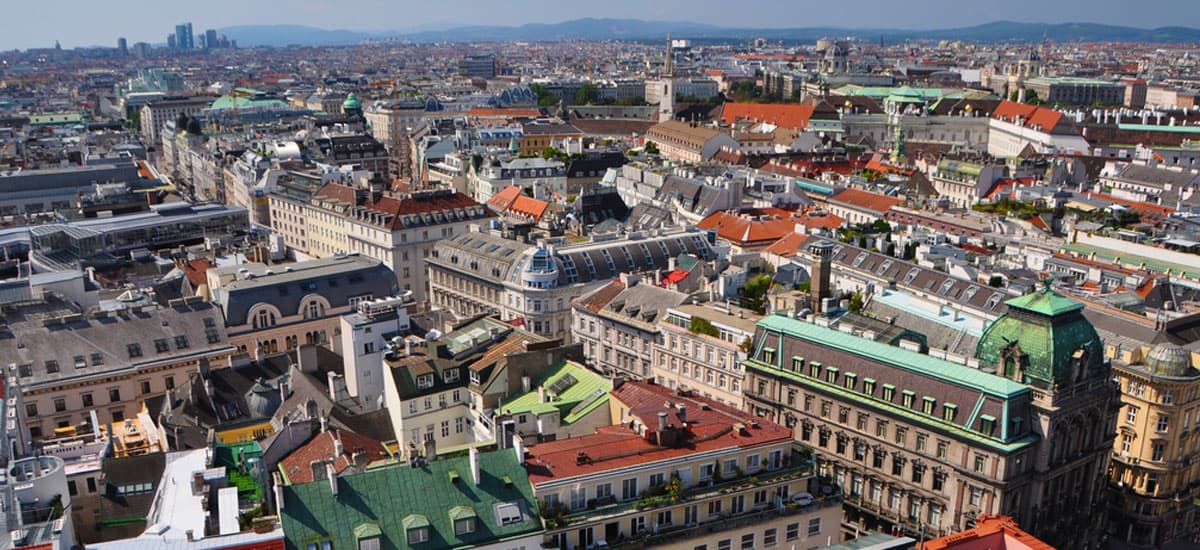 It shouldn't be too much of a shock that one of Europe's most livable cities is also a tad expensive place to visit. But budget hotels aren't too terribly expensive and hostels and rental apartments are very reasonable. Food can set you back if you're not careful but beer is usually pretty cheap. Vienna's attractions can be a little expensive depending on what you want to see. There aren't many affordable transatlantic flights to Vienna but it's well-connected to most European cities.
Vienna Prices:
29. Salzburg, Austria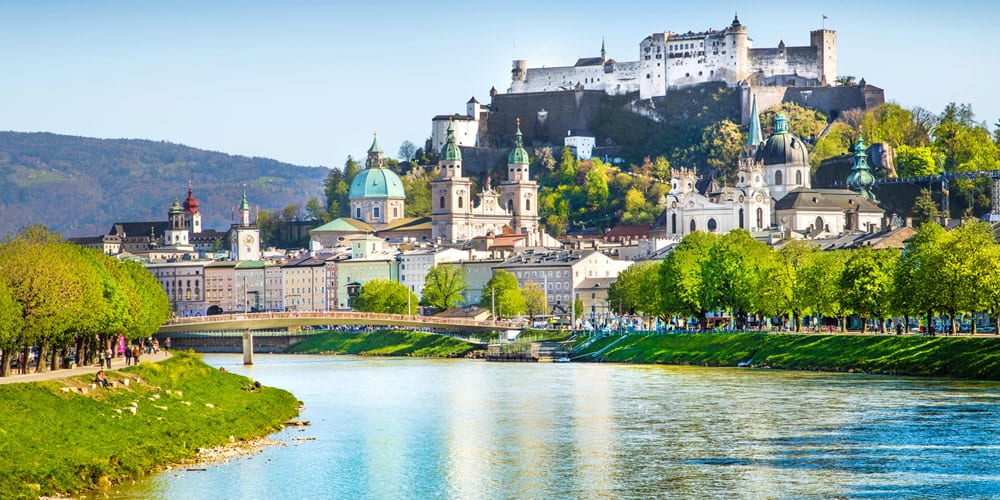 Salzburg is another picturesque town in Austria that's worth a visit — whether it's over night or just a day trip. There aren't a ton of hostels so prices can be a bit high if you don't score one of the cheap beds. Food and alcohol can be on the expensive side since Salzburg is such a large tourist draw.
Salzburg Prices:
30. Marseille, France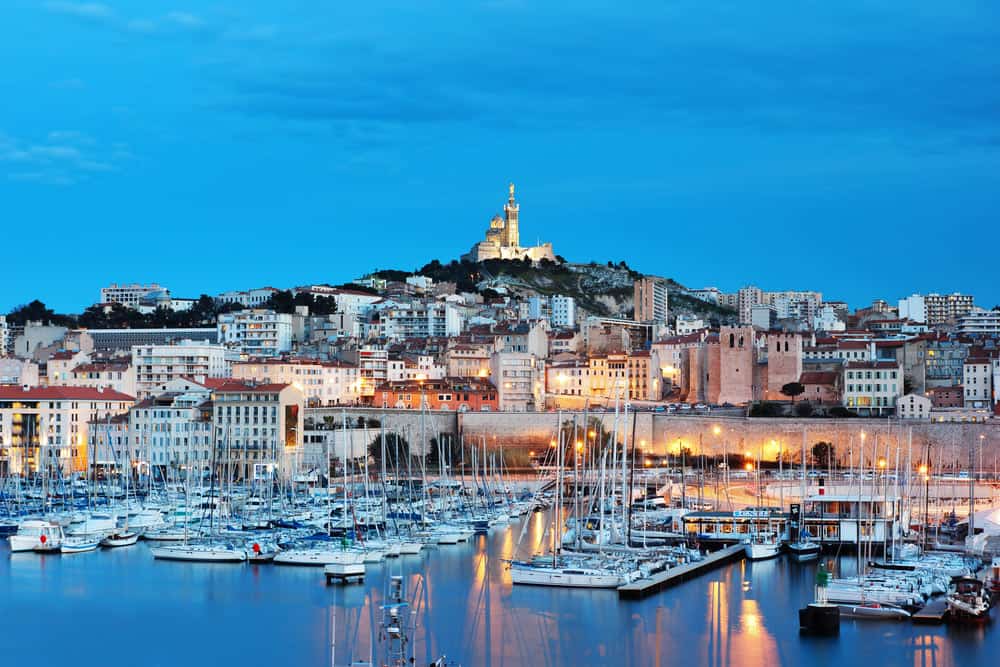 While Marseille might not be one of our top five French cities, this gritty Mediterranean port city gives a unique view of France that you won't find anywhere else. Accommodation prices are cheaper than Paris or Nice but they're not exactly cheap either. However, Marseille does have a rich gastronomic culture (especially seafood) so you can find some solid meals for affordable prices and there are a handful of cool attractions and beaches to check out.
Marseilles Prices:
31. Lyon, France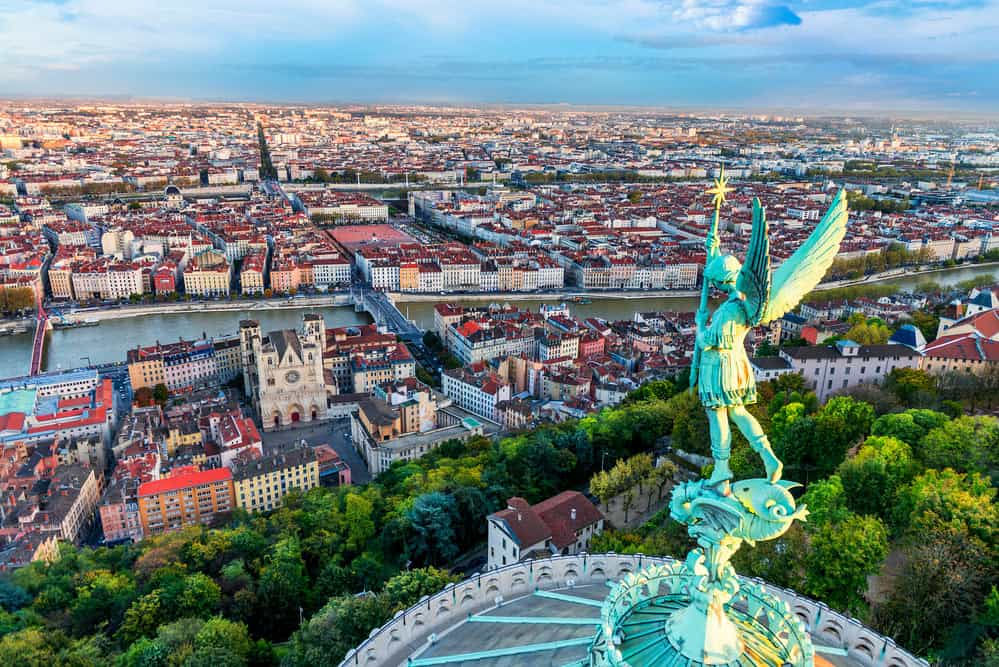 Lyon may be France's "second city" but its France's gastronomic capitol. It's also a lively city and a great place to soak in the good life for a couple of days. Accommodation is very reasonable and this is a good place to spring for a nice meal or two without breaking the bank. Lyon isn't much of a beer city but you'll find excellent and affordable wine everywhere.
Lyon Prices:
32. Milan, Italy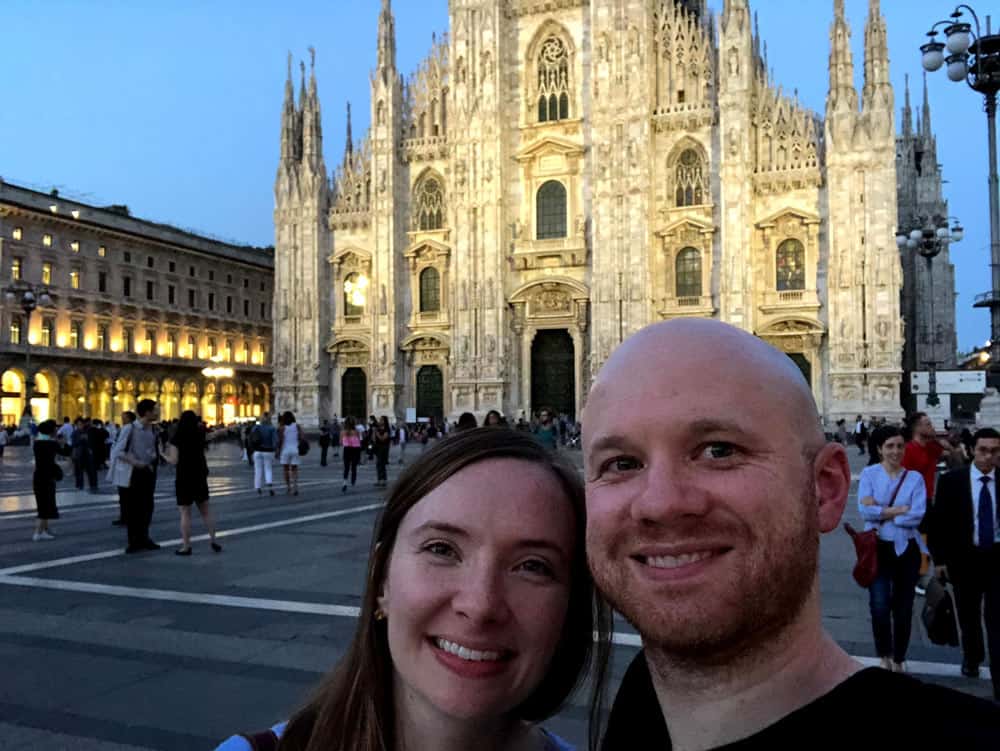 Italy's fashion and business capital can be expensive to budget travelers but you can often find very affordable transatlantic flights to Milan. Hotels and hostels tend to be on the expensive side but rental apartments are reasonable. Food is also reasonable with a little planning. Milan doesn't have a huge number if must-see sights but it's a nice place to spend a couple days — and there are a handful of nice day trips from Milan.
Milan Prices:
33. Cinque Terre, Italy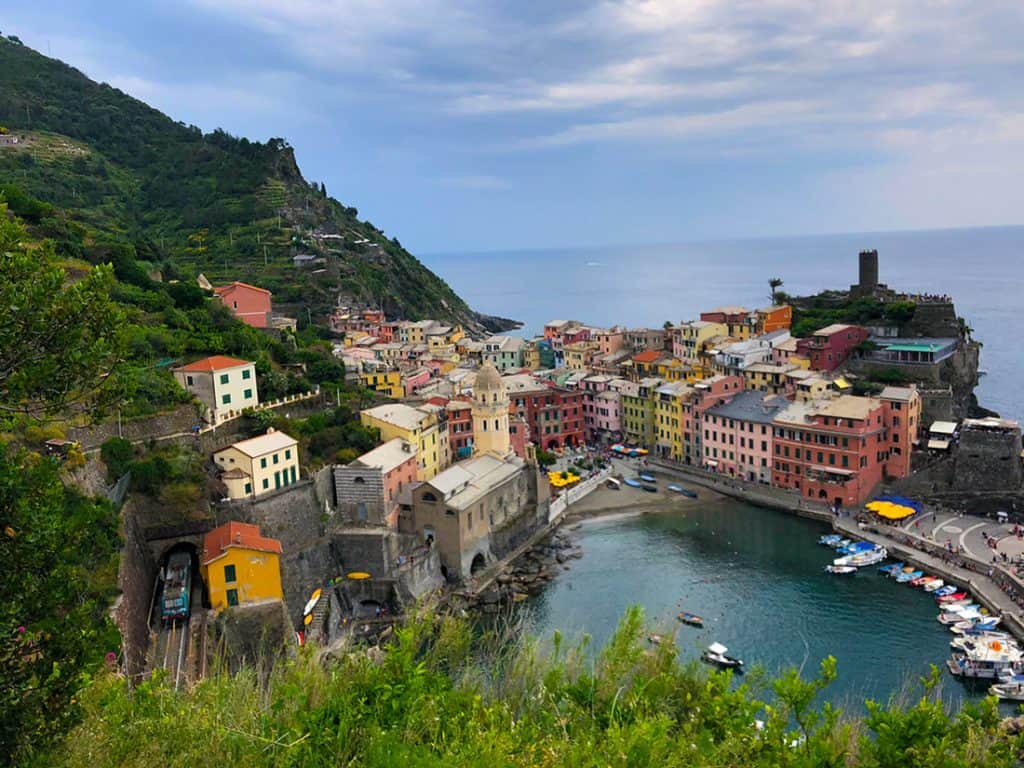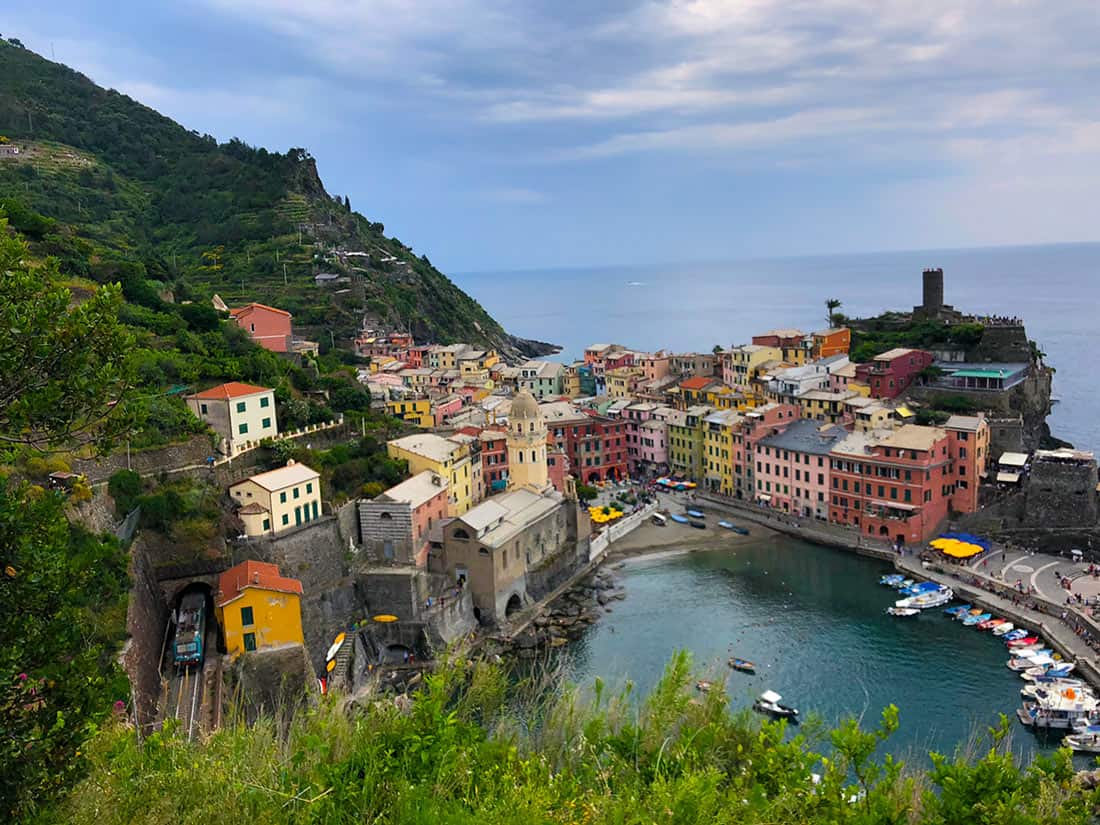 The Cinque Terre is a series of five tiny fishing villages on the Italian coast. These five beautiful villages are a very popular destination that end up being fairly pricy since its such a tourist hotspot. You can find solid meals but it's hard to find many budget options. Another main draw to Cinque Terre is hiking between all five of the villages. You can save some money by staying in the nearby big cities and taking the train in.
Cinque Terre Prices:
34. Brussels, Belgium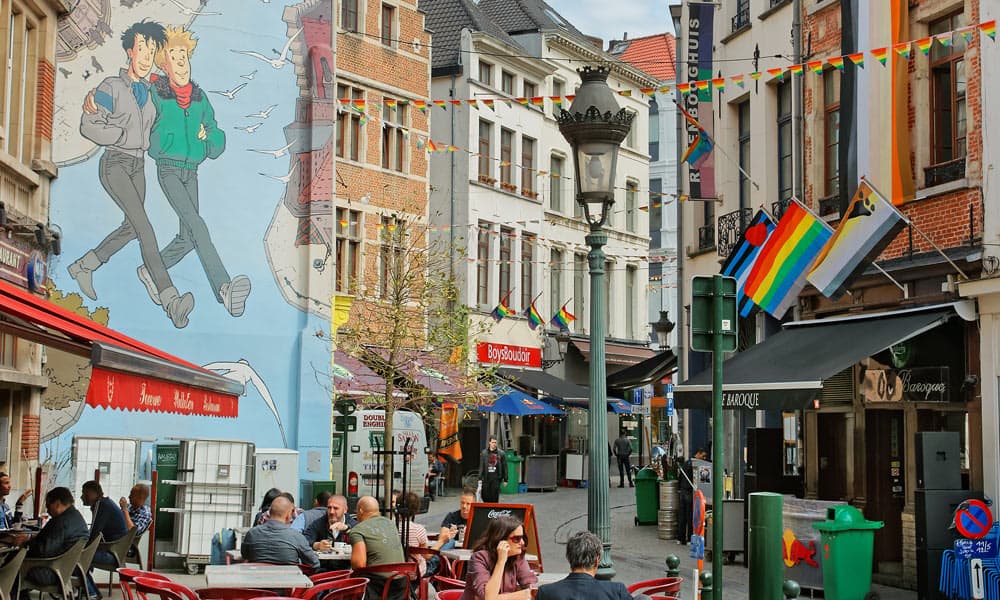 In our opinion, Brussels is one of Europe's most overpriced cities. It does have some nice highlights but there aren't really enough to justify the prices — we'd rather spend our travel budget in in the nearby cities of Paris or Amsterdam. So what makes it so expensive? Mainly, it's a large business hub and it is the capital to the European Union so the hotels and restaurants cater to these well-paid visitors. But there are some nice hostels and excellent beer so maybe it's not all bad.
Brussels Prices:
35. Munich, Germany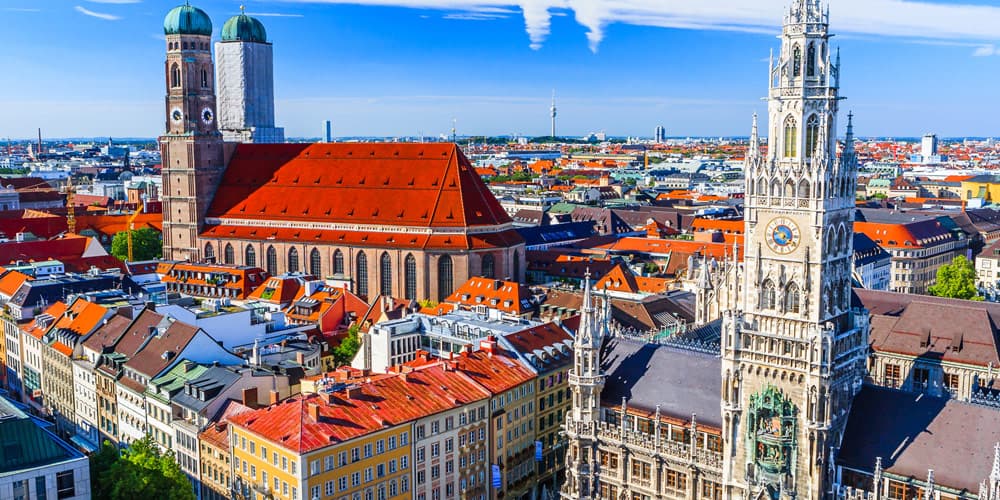 The capitol of Bavaria makes a great and relaxing place to visit for a few days. And while it isn't a cheap destination, there are still some deals to be found and some fun things to check out. However, if you visit during Octoberfest the accommodation prices become absurdly expensive.
Munich Prices:
36. Paris, France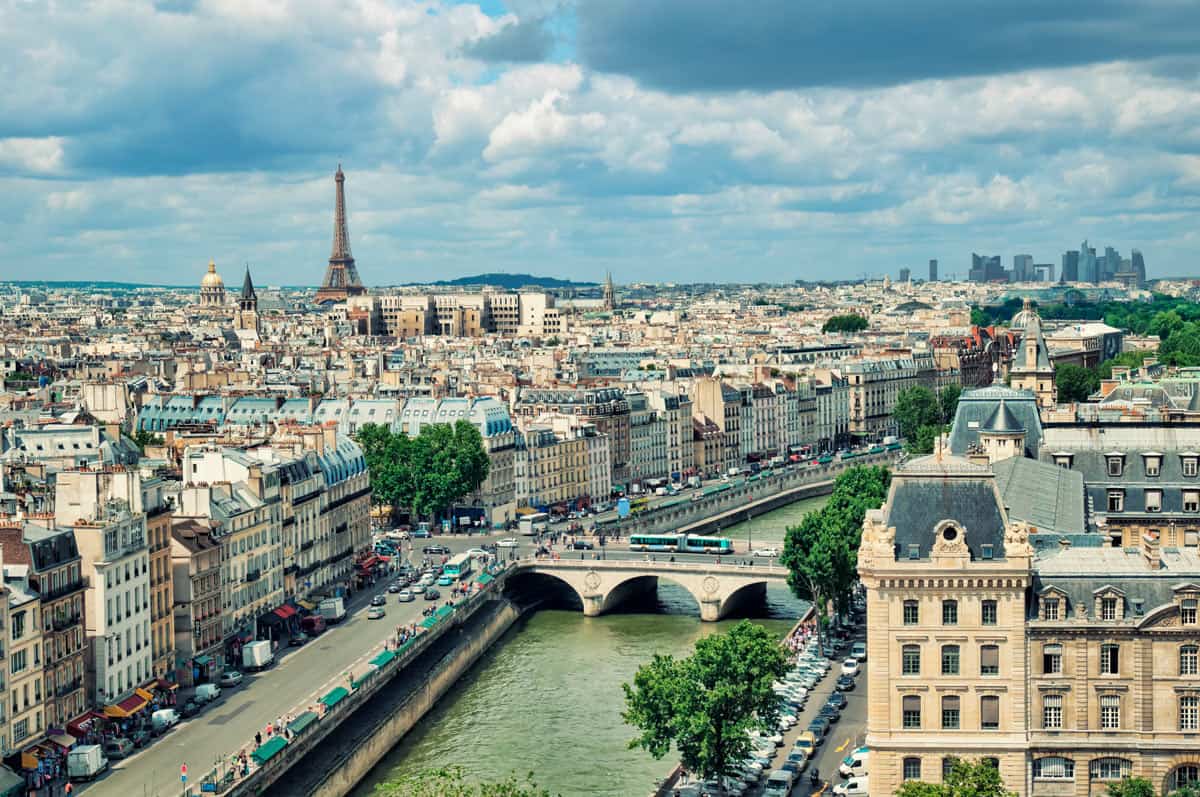 No one would say that Paris is cheap but it's a world-class city that deserves a multi-day visit. The real budget-killer is going to be accommodation so even hostels and rental apartments will set you back a pretty penny. Food isn't cheap either but luckily you don't have to spend a fortune to eat or drink (wine) well. Additionally, if you travel during the off-season you can often score cheap flights into Paris.
Paris Prices:
37. Amsterdam, Netherland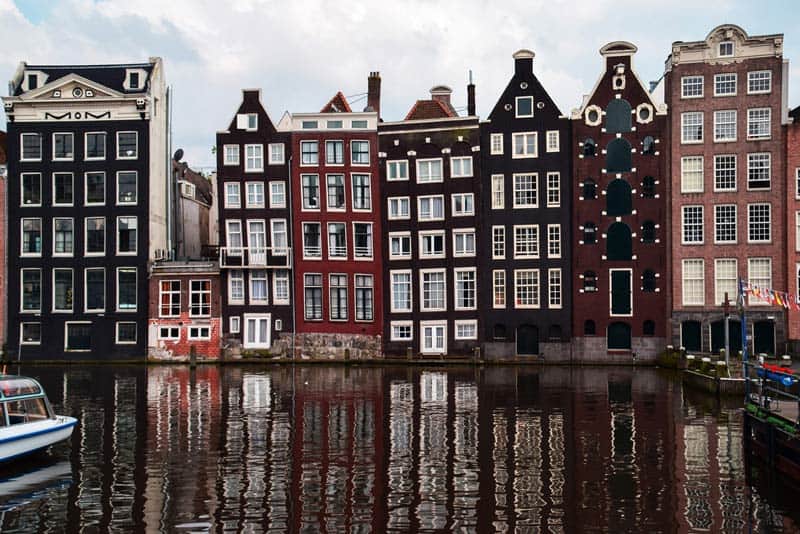 Amsterdam is another city that we love but it can be an expensive place to visit. It has plenty of hostels, hotels, and rental apartments but they're nearly all universally pricy. And while Amsterdam is a relatively small city, you're still paying food prices similar to London or Paris. Amsterdam does have a large airport so you can sometimes find affordable flights into the city.
Amsterdam Prices:
38. London, England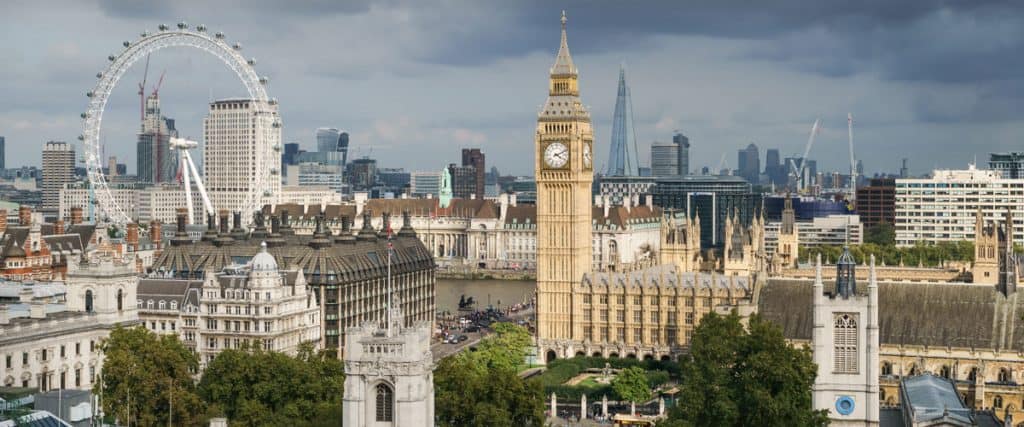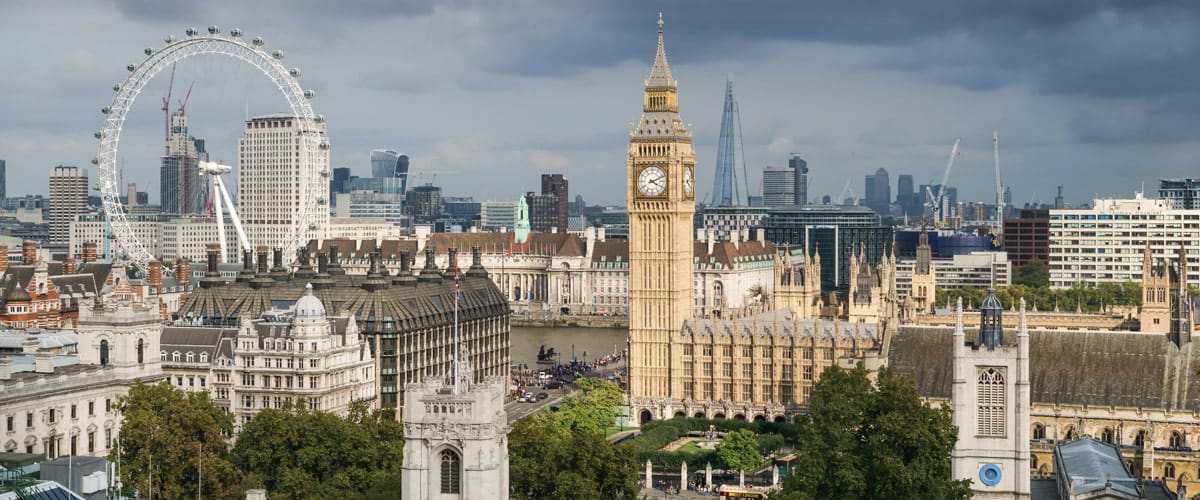 London is another world-class city that isn't exactly cheap. Hotels tend to be expensive but hostels and rental apartments aren't too crazy (but they're still pricy). Food and alcohol are on the expensive side as well as transportation. On the bright side, a lot of the museums are free, but the paid sights are expensive… so yeah. Even so, London is an excellent city that really shouldn't be skipped. Luckily, London is a huge air hub so there are a lot of cheap flights to/from there (transatlantic and within Europe).
London Prices:
39. Reykjavik, Iceland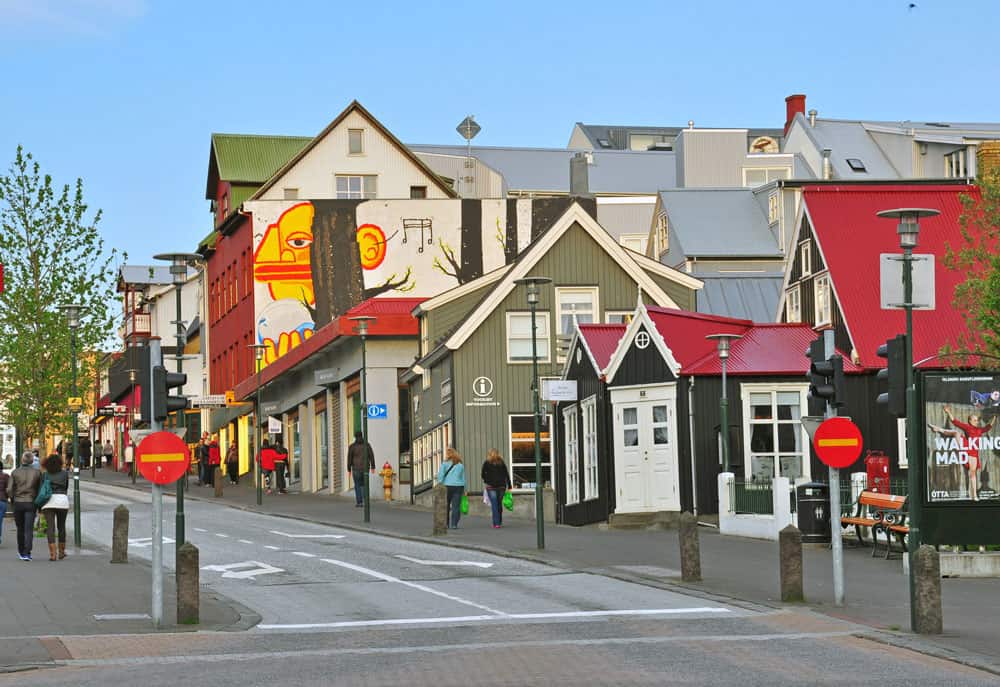 Reykjavik has gone from a sleepy city to a tourism hotbed over the past few years so prices are constantly rising in his already expensive city. Alcohol is expensive. Food is expensive. Accommodation is fairly expensive so its best to book early. Most people come to Iceland to explore its natural beauty so taking a tour or renting a car/4×4 is also expensive. That said, there are quite a few cheap flights to Reykjavik so actually getting there shouldn't set you back very much.
Reykjavik Prices:
40. Venice, Italy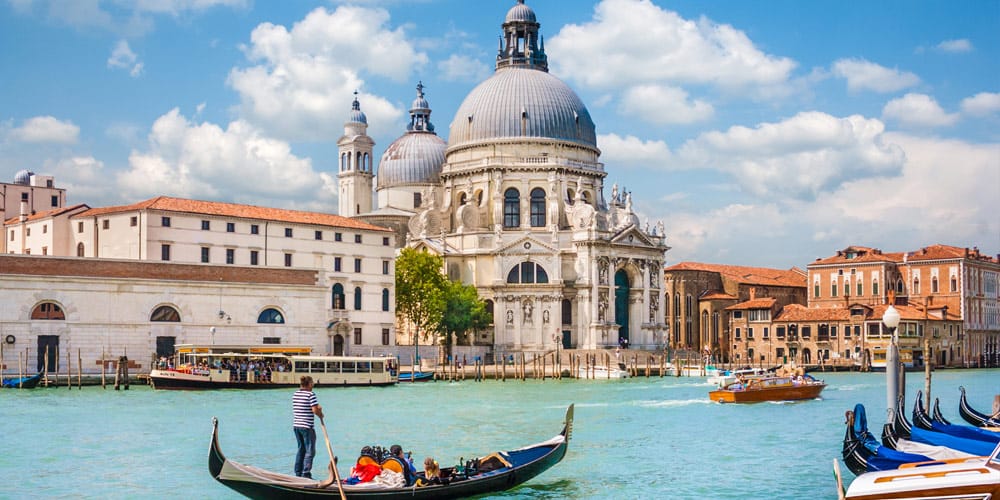 Venice justifiably has a reputation for being a very expensive city since its economy is almost 100% reliant on tourism. Your biggest cost is going to be accommodation since there aren't many hostels and hotels charge a premium. That said, if you stay a little outside the dead center of Venice prices are actually quasi-reasonable. The affordable places are all off the island but try to stay on the island if you can since Venice is magical at night. Venice has a ton of tourist trap restaurants so you have to be very careful about not getting ripped off so do your research.
Venice Prices:
41. Copenhagen, Denmark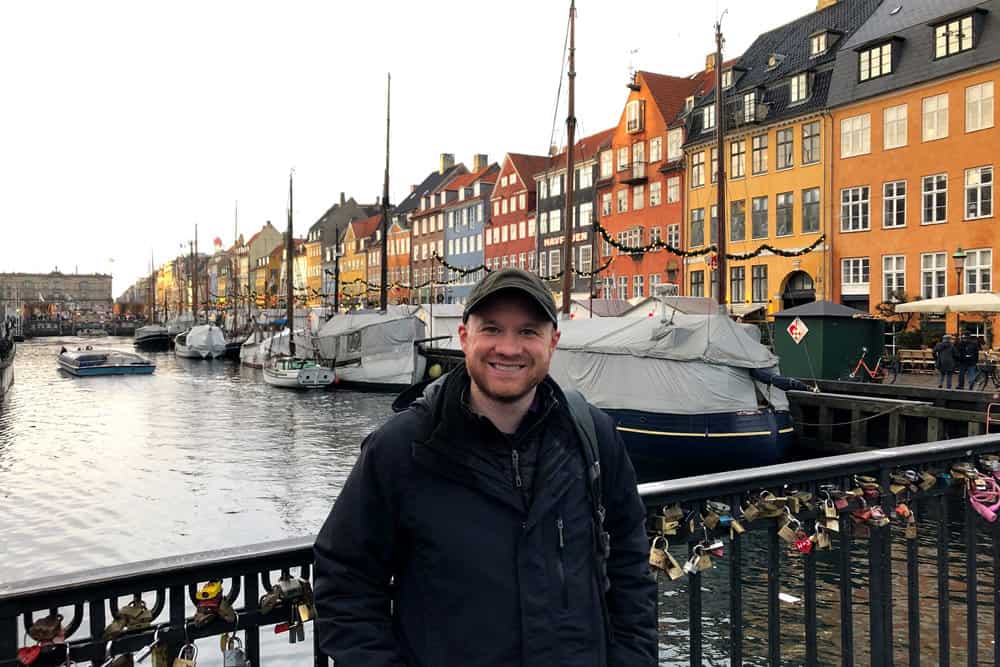 Copenhagen has an understated cool that visitors are finally discovering. Visitors are also starting to discover how expensive Copenhagen is. Then again, all of Scandinavia is expensive. Copenhagen has a handful of cool sights but it's really become a destination for foodies, coffee junkies, and craft beer lovers. Accommodation can also get pricy so get your wallets ready. On the plus side, a lot of budget airlines are starting to fly to Copenhagen so you can sometimes find cheap transatlantic flights there.
Copenhagen Prices:
42. The Rest of Scandinavia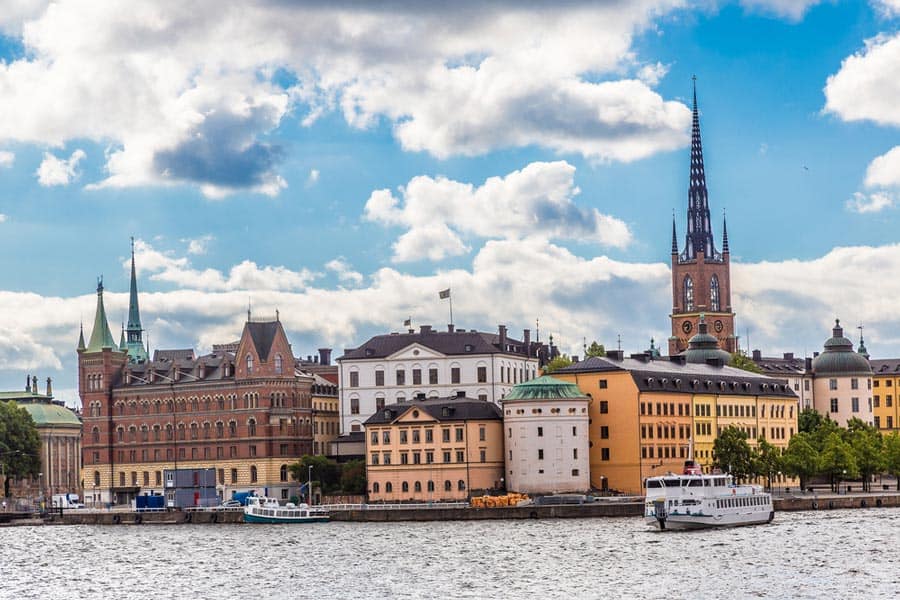 Stockholm, Oslo, Bergen. Gothenburg, Helsinki… they're all expensive. Prices in these cities are very similar to Copenhagen so use that as a guide. Furthermore, a big draw to visiting Scandinavia is experiencing nature and the fjords, Northern Lights, mountains, lakes, etc. so taking guided tours of these sights will also cost quite a bit. On the positive side, the budget air carrier Norwegian Air offers many cheap flights to Scandinavia so that's one of the few ways to save money.
43. Switzerland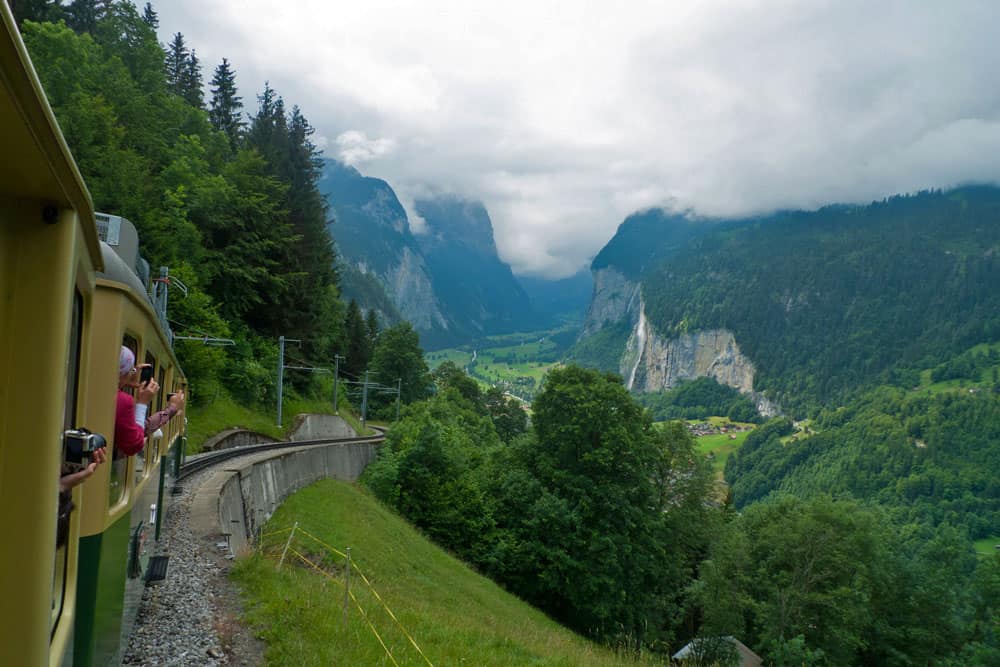 Yes, we know Switzerland isn't a city but every Swiss city is universally expensive — especially Geneva and Zurich (both of which aren't really that interesting). We prefer the smaller towns and cities like Lucerne, Bern, Zermatt, Gimmelwald, Interlaken, etc. Regardless of where you visit, expect to pay $40-$55+/night for a hostel and even a meal at McDonald's will set you back $12-$15.
---
Tips For Making Any European City More Budget Friendly
Let's face it… many of Europe's best cities aren't cheap but there are ways to make them as affordable as possible. Let's take a look at some of our best tips for lowering your travel costs.
Score A Cheap Flight To Europe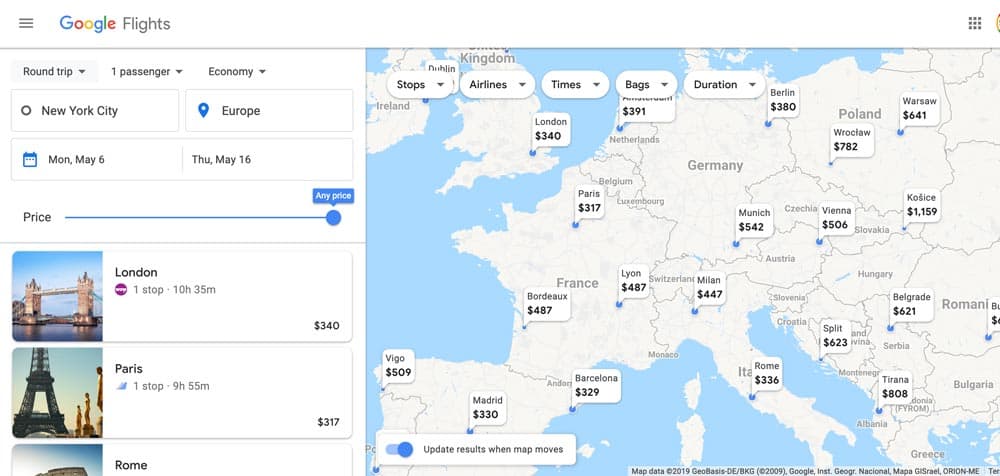 Most people assume they'll have to pay well over $1,000 for a plane ticket to Europe but that's often not the case. There are a number of budget airlines that fly from the US to Europe for some crazy low prices ($280-$450 r/t).
Icelandair, Level, Norwegian, Primera Air, WOW Air, TAP Air Portugal, and XL Airways are all budget airlines that offer cheap flights between the the US and Europe.
We use Google Flights to search out the cheapest deals — we simply plug in our local airport and then type in "Europe" as the destination and it gives you flight costs for multiple destinations.
We also subscribe to Scott's Cheap Flights email list as they're always finding cheap flights so this can be a good way to score a great deal.
Flexibility is also the key for finding cheap flights so you're probably going to end up paying more if you have a very narrow travel window. Even a single day can make a $100-$300 price difference.
Expensive Cities Have The Cheapest Airfare
The most expensive cities tend to be the cheapest to get to. Let's take Paris vs Bucharest for example — we've seen multiple flights from NYC to Paris for $300-$350 roundtrip but flights to a cheaper city like Bucharest might cost well over $1,100. So be sure to factor in these different costs to find each destination's value.
Spend More Time In Fewer Locations
I know we're guilty of wanting to visit a ton of cities when we travel to Europe but you'll end up saving money if you visit fewer places. First of all, you save on transportation costs and you'll have more time to explore each location.
Second, you can often get a discount on accommodation if you book longer stays. For example, most Airbnb hosts give a discount if you book for a week. I know we've negotiated discounts of 10%-15% for longer stays.
Book Transportation and Accommodation Early
The best deals on the most desirable accommodation tend to get booked up early in the summer so don't wait until last minute if you're traveling on a. budget.
Furthermore, long distance train tickets are cheapest around 2-3 months before departure and slowly rise as the departure date nears. The same goes for flights within Europe. So, if you can, try to book early.
Try Couchsurfing Or Renting A Room
While it's not for everyone, you can save a ton of money if you add a few nights of Couchsurfing into your travel plans.
Or you can simply rent a room (as opposed to renting an entire apartment) via Airbnb. Sure, it's not free, but it's a much more reliable way to secure a room than Couchsurfing.
Limit Restaurant Meals & Do Your Research
Eating out will kill your budget if you're not careful. So if you have the ability (i.e. you're renting an apartment or staying in a hostel with a kitchen) you can save quite a bit if you make a few of your own meals.
We love throwing together a quick picnic and eating it in a park.
Furthermore, we highly recommend that you spend a little time researching restaurants for when you do eat out. This will help you avoid tourist traps or just subpar restaurants.
Seek Out Free Museum Days
Most European cities have one day a month where museums are free or sometimes individual museums have a free day/night once a week.
Research City Sightseeing Passes
Depending on your travel style, you might be able to save some money by picking up a museum pass — but that's not always the case. We've written up reviews for some of the most popular city passes:
Travel During The Off Season
You can score some big discounts on airfare and accommodation if you travel during the off season.
Travel in Groups
Traveling with a group of friends can save you quite a bit on things like accommodation if you stay in a rental apartment or book an entire private hostel room. And if you all cook your own meals then you'll save even more because for cooking for two people is just about the same as cooking for five people.
And while we love train travel, you can often save on travel costs by renting a car and spitting it between multiple people.
Time Is Money
Remember that your time is valuable so we wouldn't recommend traveling halfway across Europe to visit one country that's far away from all the other places on your travel itinerary.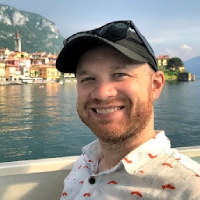 Latest posts by James Feess
(see all)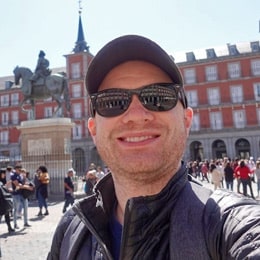 No Funny Business
The Savvy Backpacker is reader-supported. That means when you buy products/services through links on the site, I may earn an affiliate commission—it doesn't cost you anything extra and it helps support the site.
Thanks For Reading! — James
Questions? Learn more about our Strict Advertising Policy and How To Support Us.