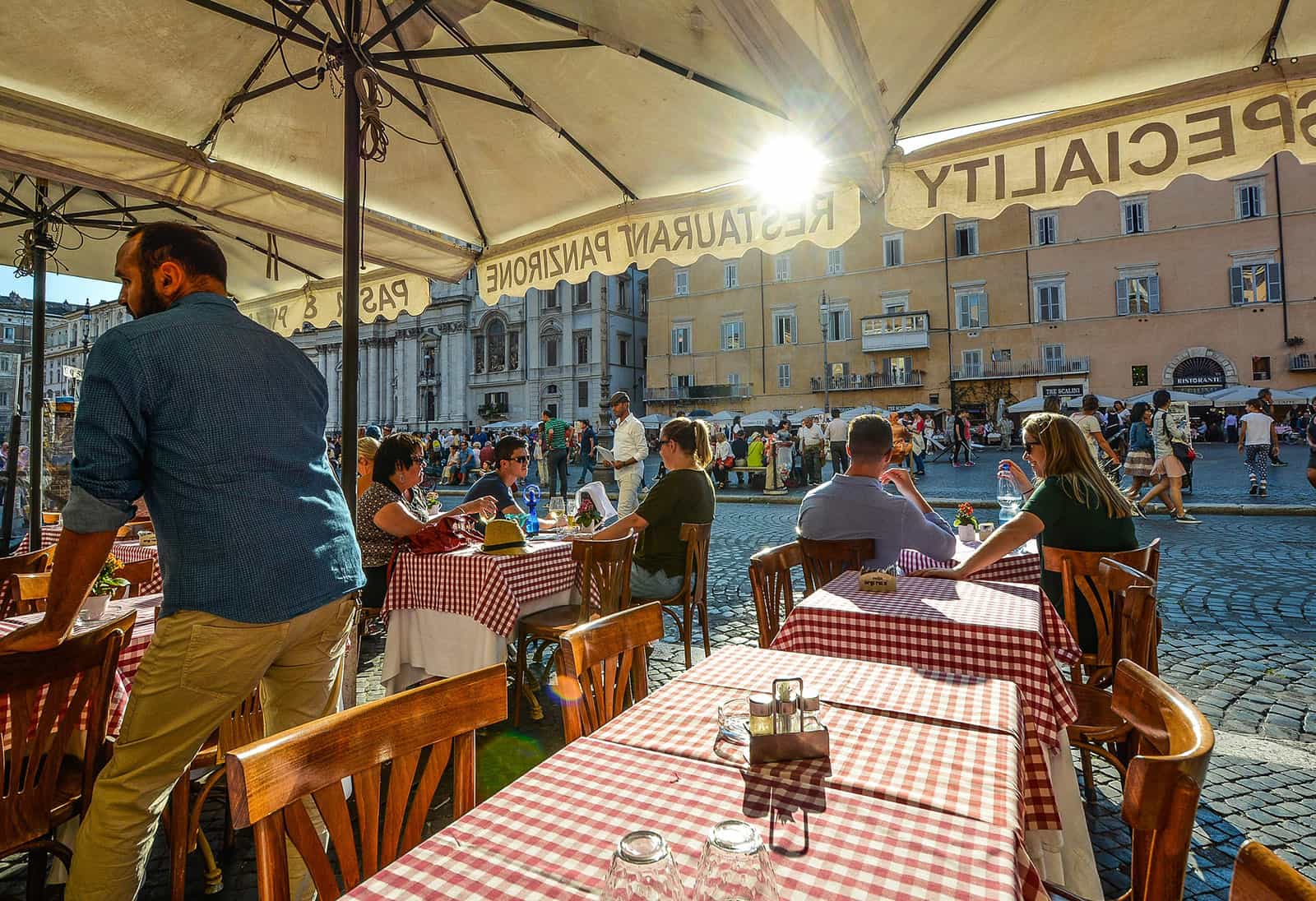 Possibly more than anywhere else in the world, Rome is a true mix of old and new. It's a city that proudly flaunts its ancient history while it continues to evolve. It's a living and breathing city — which means it's crowded, dirty, noisy, full of kamikaze scooter drivers, and is a little rough around the edges. It's also beautiful and its narrow side streets and ancient ruins are certainly romantic and magical — so despite its shortfalls, Rome continues to be many people's favorite city in the world.
---
How Much to Budget to Visit Rome
Rome is a major city, so it's a little on the expensive side. However, there are plenty of ways to visit on a budget — so we recommend budgeting €35-€65/day if you're on a backpacker's budget. You can check out our Rome City Price Guide for a more in-depth cost breakdown, but we recommend over-budgeting to be safe.
---
How Long To Visit Rome: 3+ Days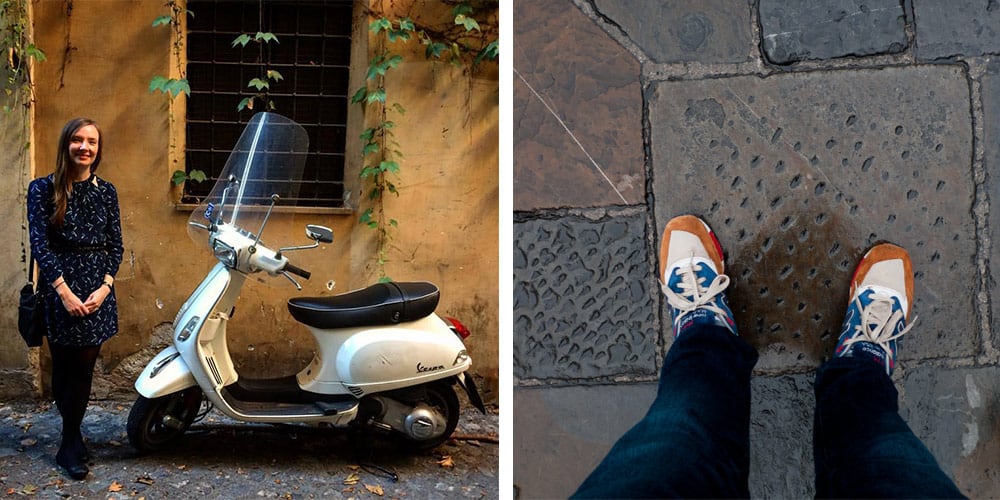 Rome is a large city with plenty of things to do and see — especially if you're a history buff. Luckily, a lot of the main sites are fairly close to each other, so you can see a lot in a small amount of time. At the very least, we recommend spending 3 days in Rome, but that will feel rushed. You may want to spend 4-5+ days — but even after spending a week in Rome, you'll barely have scratched the surface. Rome also has a handful of nice day trips, so keep that in mind as well.
---
The Good and Bad of Rome: A Quick Overview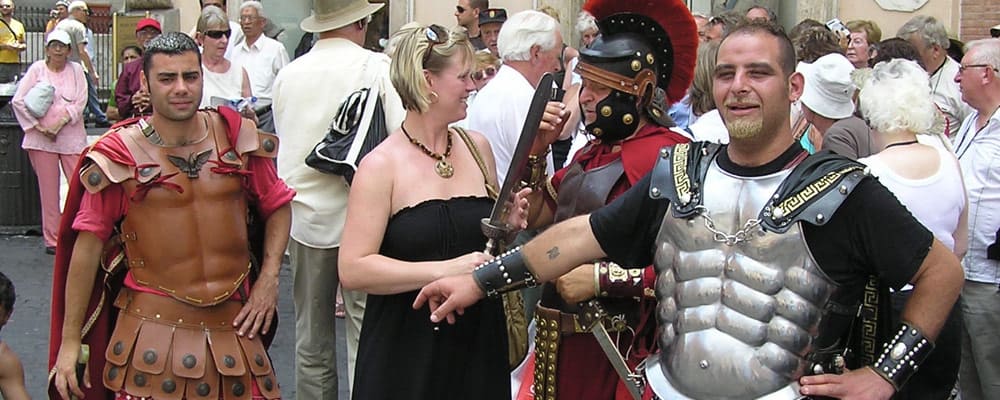 No city is perfect — which is why we like to talk about some of the good and the not-so-good aspects of Rome.
The Good
The Atmosphere and History. Rome has more spectacular museums, churches, squares, fountains, and ancient ruins per square foot than just about anywhere else in the world. Everywhere you go, you'll see something amazing.
Art. Rome certainly has no shortage of art and museums — from contemporary to ancient.
Good Food. You don't have to spend a fortune to eat well in Rome. All it takes is a little research!
Walking The Streets and Side Streets. Rome has been growing and changing for over 3,000 years so its streets also grew organically — which means lots of little alleys and side streets that are a joy to explore.
The Nightlife. Like much of Southern Europe, Italians eat late and stay up even later. This means that restaurants, bars, and cafés are open late into the night (and then people head to the clubs even later).
The Not-So-Good
Tourist Hoards. Tourists everywhere! Rome attracts millions of visitors each year, so expect to be surrounded by other people wanting to see all the sights. Expect long lines for most attractions — try to book tickets in advance so you can skip the multi-hour lines. Summer is the busiest time of the year, so try visiting in the spring or fall to help escape the crowds.
Pickpockets. Rome is known for being one of the worst cities, if not the worst city when it comes to pickpockets and other petty theft. It's the worst at the Termini Station (Rome's main train station), on the metro, and on buses. Be extra vigilant at all times. If you can, try not to carry anything valuable.
Tourist Restaurants. Rome has a ton of amazing restaurants serving great food at fair prices. It also has just as many crappy restaurants serving overpriced junk to unknowing visitors. Do a little research and try to go a few streets away from the tourist sites and you'll find plenty of great options.
Dirty. Rome is pretty dirty. I mean, it's a big city so it shouldn't be too surprising. But a lot of people are surprised to see trash and graffiti all over the place.
---
Rome's Must-See Sights and Attractions — By Neighborhood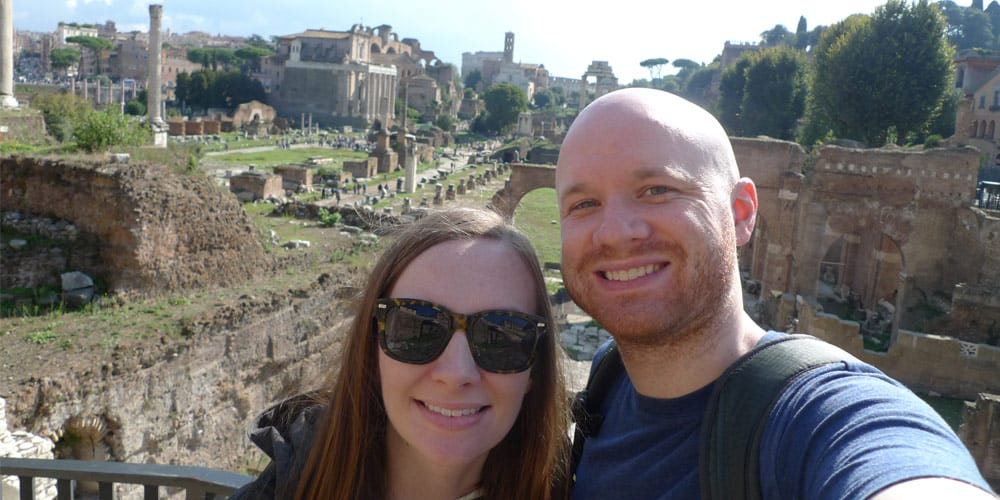 Rome is jam-packed with things to see. Seriously… you can wander around and see most of Rome's most iconic attractions without ever seeking them out. It would be impossible to list everything here, but we've tried to include some of the best/most popular attractions.
The Pantheon was built in 126 AD to honor the pagan gods. Today, it's the most well preserved and influential building of ancient Rome — and it contains the largest brick dome in the history of architecture.
Admission is free.
Roman Forum
Possibly one of the most important architectural sites in the world, the Roman Forum was ancient Rome's main square and is now home to multiple ancient ruins.
National Museum of Rome
The National Museum of Rome is made up of multiple branches that are located in multiple buildings throughout the city.
Arch of Constantine
The Arch of Constantine celebrates Constantine I's victory over Maxentius at the Battle of Milvian Bridge in 312. It's located between the Colosseum and Palatine Hill, so you're sure to pass it as you explore.
Church of Saint Peter in Chains (Chiesa di San Pietro Invincoli)
This basilica is best known as the home of Michelangelo's statue of Moses.
Church of San Giovanni in Laterano
This church was the first basilica built in Rome, and it was the most important church in Christendom for thousands of years. It continues to be the Pope's main place of worship.
The Tiber Island is an island located in Rome's Tiber River and it's only about 300 yards long. In addition to the island's ancient buildings, it also has Rome's oldest bridge.