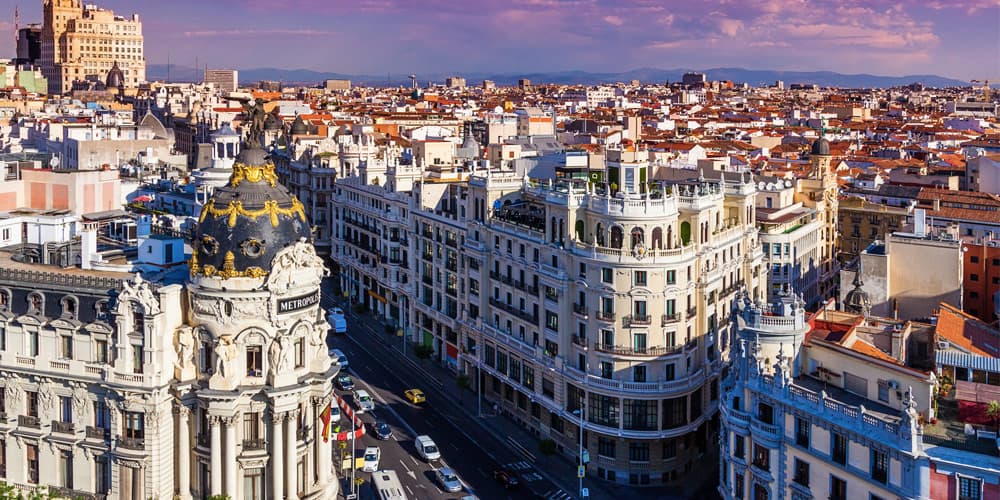 Madrid. What a city. Spain's capital and its biggest city, Madrid is a top destination for most visitors. And for good reason — it's a lively city that's not only affordable by Western European standards, but it also boasts outstanding culture, architecture, art, and excellent nightlife. But it's also a fairly modern city so you'll discover that much of the architecture is from the 20th century — which can sometimes be a surprise to many visitors looking for "old" Europe. That said, it is a city overflowing with energy that keeps pulling visitors back year after year.
We know you won't be disappointed after spending a few lovely days in this cosmopolitan city.
[We've also written travel guides for Amsterdam, Barcelona, Berlin, London, Paris, Rome and multiple other cities.]
---
What You'll Find In This Madrid Travel Guide
How Much To Budget To Visit Madrid
How Long To Visit Madrid
The Good And Not-So-Good Things About Madrid
Madrid's Must-See Sights and Attractions
Cheap Eats and Drinks in Madrid
Best Madrid Hostels
Madrid Nightlife
More Resources To Help You Plan Your Visit On A Budget
Public Transportation
And More
---
How Much To Budget To Visit Madrid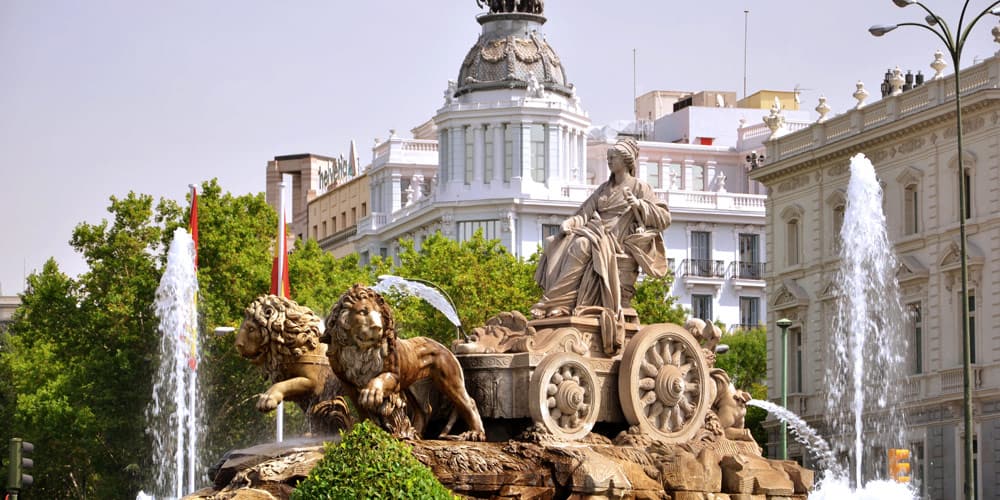 Madrid is a moderately priced city so it's not incredibly cheap but it isn't too bad either.
We recommend budgeting €30-€60/day for travelers on a backpacker's budget — you can easily spend more and you might be able to spend less, but this is a good range for planning purposes. You can read our Madrid Daily Price Guide for more in-depth cost details.
---
How Long To Visit Madrid: 3-4+ Days
There is certainly a lot to see and do in Madrid so we recommend giving it at least three or four full days — but you can easily add an extra few days if you love spending a lot of time in museums or like to take your time as you travel. There are also a handful of great day trips from Madrid so that could also extend your stay.
---
When To Visit Madrid + Weather
Summers in Madrid are hot — expect temperatures between 90s°F to 100+°F in July and August. It's pretty brutal but at least the humidity is low.
Winters are actually cold. Most people assume that Spain is warm all year but Madrid gets a bit of snow most years and the commonly drop around the freezing mark.
We'd recommend visiting late April-Mid June and September-October as temperatures are a comfortable 65°F-85°F.
---
The Good And Not-So-Good Things About Madrid: A Quick Overview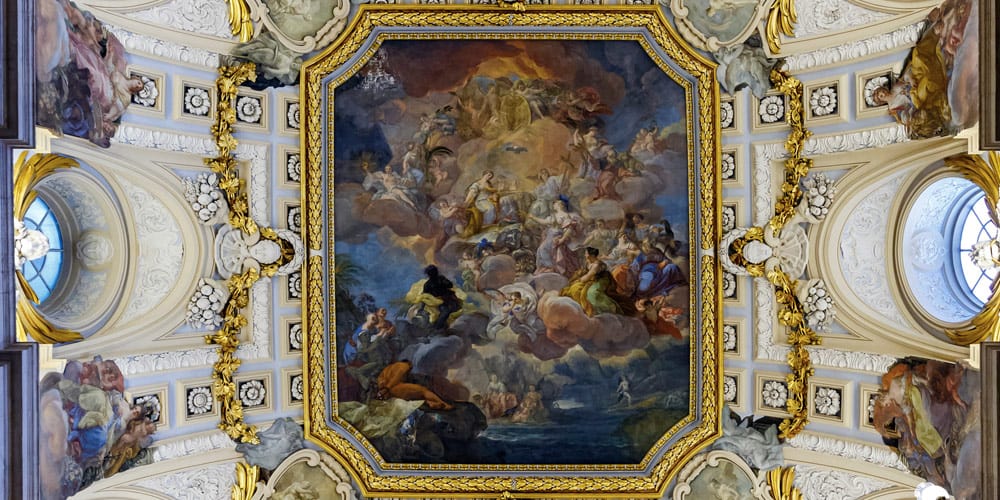 Madrid is a favorite destination for a reason, but even this city has positives and negatives that we wanted to share before you visit.
The Good
The Good Life. Madrid is a city with an electric atmosphere but somehow it remains laid back. The people of Madrid know how to live the good life.
A Cultured City. Madrid is home to some of the best museums in the world.
Nightlife. It's amazing and there is something for every age and every style. The party seems to never stop — except after lunch when the locals rest after their big lunches.
The Food. As long as you stay far away from the tourist traps, you can find a lot of amazing food in Madrid. Tapas and seafood are two specialties.
Cheap and Reliable Public Transportation. You'll have no problem getting around the city and it's cheap.
Good Day Trips. There are multiple excellent towns around an hour train ride so getting out of the city is quick and easy.
The Not-So-Good
It's a "New" City. Many people are surprised that Madrid is a fairly young city by European standards — most of the buildings were built in the 20th century. This isn't necessarily a bad thing but it's something good to know.
Tourists and Tourist Traps. Just like other popular cities in Europe, Madrid sees a massive influx of tourists and that means lots of people and tourists traps. Be sure to seek out good restaurants or there's a good chance you'll have bad food.
The Weather. People automatically think that all of Spain is warm. Well, in the summer it gets really hot and in the winter it often gets below freezing.
---
Madrid's Must-See Sights And Attractions
Yes, there is more to do in Madrid than staying out all night and partying until 6am.
Royal Palace (Palacio Real de Madrid)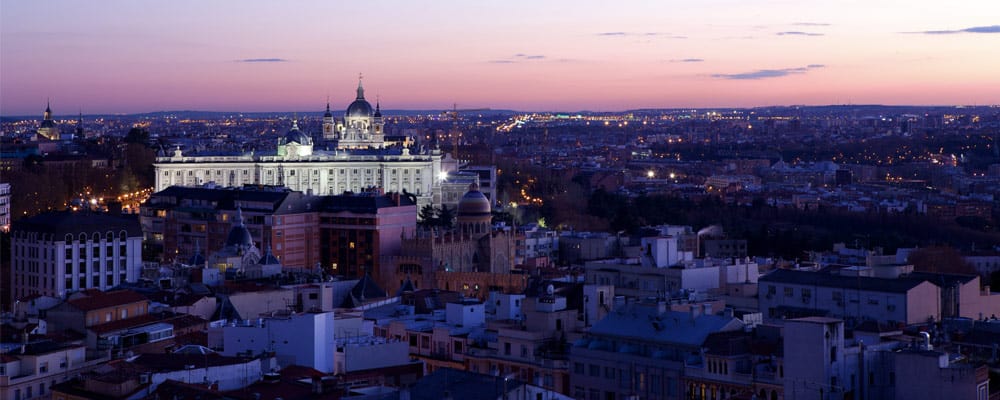 This impressive palace is the official residence of the Spanish Royal Family — but it's only used for state ceremonies. It's also the largest palace in Western Europe so set aside a few hours to visit this behemoth. By the way, lines to visit the palace can easily take over an hour to get through so get there early. There is free admission on weeknights from 6-8pm if you want to save some money.
Prado Museum (Museo Nacional Del Prado)
The Prado Museum is Spain's main and national and largest museum that features one of the world's premiere collections of European art — which dates from the 12th century to the early 19th century. The Prado features numerous masterpieces from artists like Velázquez, Goya, Raphael, Rubens, Bosch and many more. Normal admission is €14. Website: museoprado.es
The Queen Sofia Museum (Centro de Arte Reina Sofía)
The Queen Sofía Museum is Spain's national museum of 20th-century art. It features works mainly by Spanish artists — including excellent collections of Pablo Picasso and Salvador Dalí. It also has a smaller collection of international artists. Admission is €8. Visit website: museoreinasofia.es/en
Thyssen-Bornemisza Museum
Featuring over 1000 pieces of art (mainly from the 13th century to the late 20th century), the Thyssen is one the biggest and best private art collections in the world. Admission is €10 but free on Monday. Visit: museothyssen.org
National Archaeological Museum (Museo Arqueológico Nacional)
The archaeological museum features artifacts ranging from prehistoric to Renaissance times. The museum's highlight is Lady of Elx — a bust of a 5th century BC Iberian woman. Admission is €3 but it's free after 2pm on Saturday & 9.30am to noon on Sunday.
Paseo (Paseo del Prado)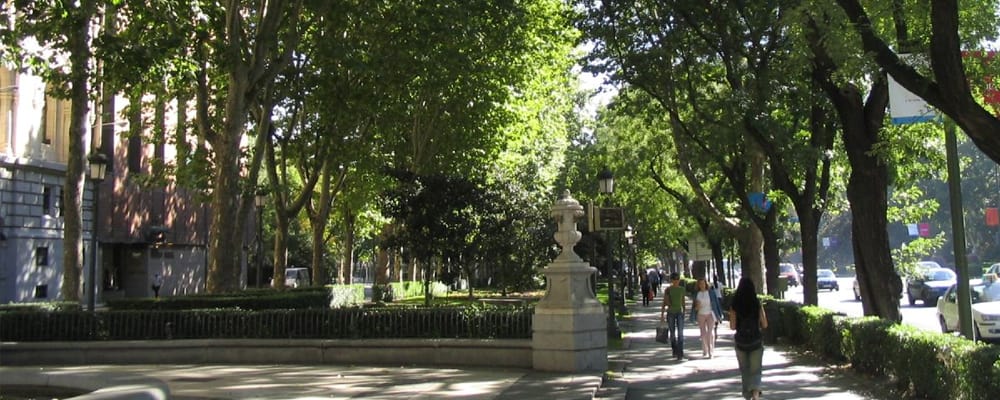 The Paseo del Prado is a grand, tree-lined boulevard that passed by many of Madrid's top attractions — including its main museums. It's an excellent place to stroll and take in the ambiance of Madrid.
Plaza Mayor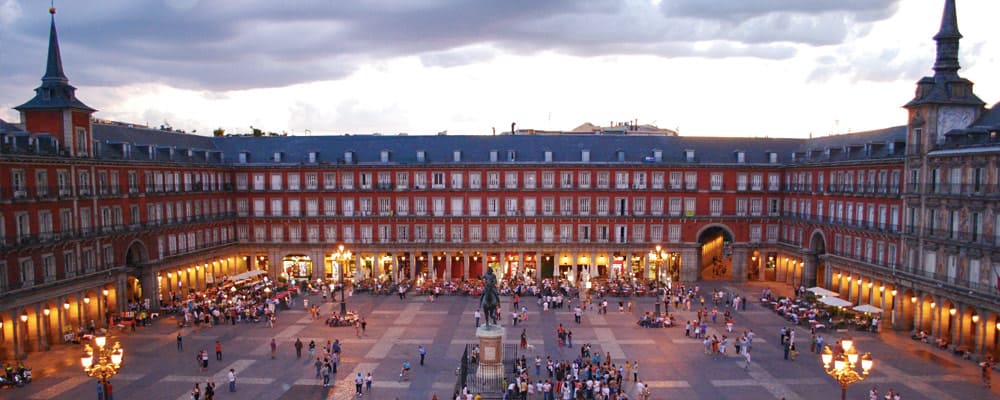 The Plaza Mayor (which means "the main square" in Spanish) is the city's grand central square and one of the most impressive squares in Spain. It's the heart of Madrid.
Puerta del Sol
Located at the literal center of Madrid, the Puerta del Sol is a public square that's also one of the business/liveliest parts of the city since it's where most of the main roads converge. You'll find some of Madrid's most famous sights around the square so you're sure to visit a few times, but it does get overrun wit tourists and pickpockets.
El Retiro Park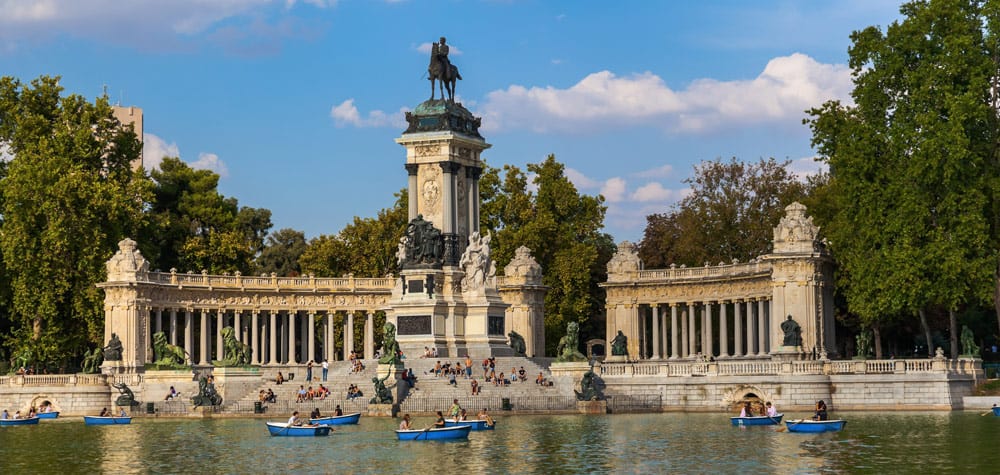 Located near many of Madrid's popular sights, Retiro Park is a large public park and it's a great place to take a stroll and rent a rowboat.
Plaza de Santa Ana
Plaza de Santa Ana is the heart of the compact Huertas neighborhood — which is one of Madrid's most vibrant areas, with tons of pubs, restaurants, tapas bars and cafes.
Ermita de San Antonio de la Florida
If you're in the neighborhood you should stop by the Ermita de San Antonio de la Florida to admire the amazing (and recently restored) frescoed ceilings painted by Goya. It's quite impressive and relatively unknown to tourists.
El Rastro
Looking for a unique souvenir? Head to El Rastro — which is Europe's largest flea market. It has just about everything you can imagine, from junk to literal treasures. Do be extra vigilant because this is a pickpocket hotbed. Open on Sundays from 8am-3pm.
Take a (Free) Walking Tour
Walking tours great ways to explore and learn more about the city you're visiting. I like to take one on my first day in a new city as I find it's an excellent way to get my bearings and it gives me an idea of where I want to revisit.
The free walking tours are great for overviews. However, you'll have to pay if you want a better quality guide or more specialized information (food tours, etc.).
Below is a list of the free walking tours:
If you're looking for a paid tour we recommend checking out Trip Advisor to find reviews.
---
Cheap Eats And Drinks in Madrid
Madrid has the largest number of bars per capita of any city in Europe, so yeah, these guys know how to have a good time. But remember, the party usually doesn't get started until late night/early morning and doesn't end until around 6am.
When it comes to food, people in Madrid eat lunch from about 1:00-3:30 (which is also the biggest meal of the day) and then serve dinner from around 8:00pm to around 11:00pm.
Madrid is known for its high-quality seafood — which doesn't make a ton of sense since it's a landlocked city. However, the fresh seafood is transported quickly, and you'll actually often find better seafood in Madrid than you will in many of the coastal towns — but it ain't cheap.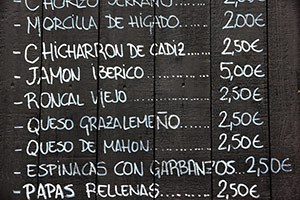 Of all the seafood dishes in Spain, paella is the most famous. However, Madrid is full of really bad paella. Skip any place that has signs out front that advertises with generic images of paella — all those places are total junk. Find nicer restaurants if you want authentic paella… they might be a little more expensive but it's worth it.
You have to try Madrid's various meats — specifically jambon iberico (ham). Do yourself a favor and find some good quality meats while you're in Madrid.
Of course, you can't visit Madrid without sampling a ton of tapas and racións. Tapas are basically bite-sized snacks of various dishes and racións are more full-sized dishes. In many tapas bars, you get free tapas as long as you're ordering beer and wine.
Some of our favorite online resources and food bloggers:
---
Madrid Nightlife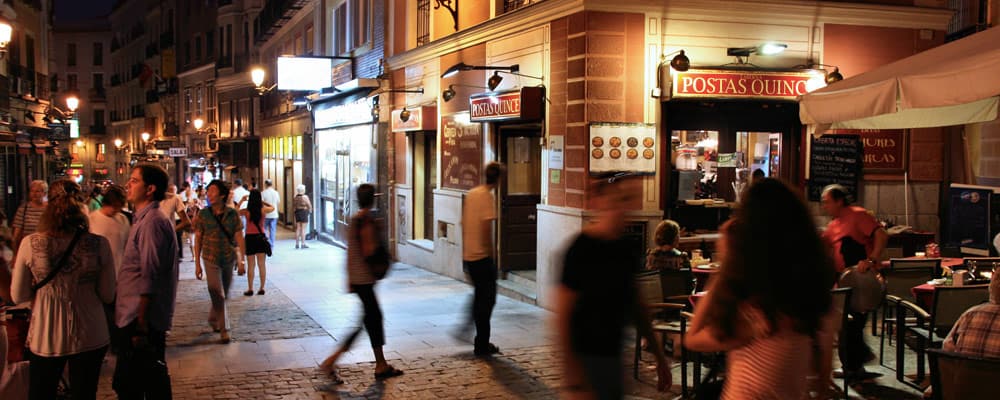 Madrid is one of the best cities for nightlife in Europe so head to the Barrio de las Letras neighborhood for some of the best bars and clubs. Remember, people don't really head to the bars until around 10-11pm. After the bars, people head to the clubs around midnight and they don't close down until 6am.
Interested in nightclubs? Check out this guide to the best nightclubs in Madrid.
---
Madrid Hostels and Accommodation
Madrid sees a huge influx of visitors during the summer, so it's recommended that you book your accommodation in advance if you want to have the most options available. That said, accommodation is affordable, and it's usually good quality.
You should budget around €11-€25/night per person for a decent hostel — although many hostels raise their prices on the weekend or during holidays. Remember, these prices are for bed in a shared dorm room. If you want a private room you should expect to pay €45-€60.
Note: Some hostels are known for being "party" hostels — especially in Madrid — so be sure to read the reviews before you book.
I've always used HostelWorld to book our hostels so you'll want to poke around there to find the perfect hostel. Here are a few of the best-rated hostels:
---
Traveling Around Madrid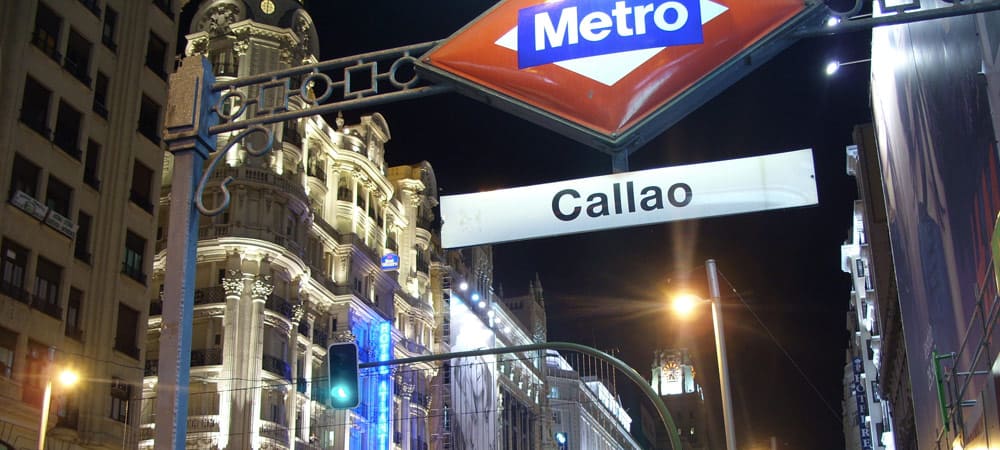 Madrid has an inexpensive and extensive network of subway and bus lines — in fact, it has the second largest underground network in Europe. The major sights are all within about a 20-minute walk from the center of the city, so you may not find yourself using public transportation too often.
Single one-way Metrobús ticket for Metro (subway) and bus: €1.50
Metrobús 10 journey ticket (valid for use on Metro and bus): €12.20
Day passes are valid for all types of public transport in Zone A.

1-day pass: €8.40
2-day pass: €14.20
3-day pass: €18.40
5-day pass: €26.80
7-day pass: €35.40

Bus from airport to city (Airport Express): €5
Taxi from airport to city: €30
---
Madrid Day Trips
One of the great things about Madrid is its proximity to a number of smaller towns that are great for spending the day exploring.
Segovia
A little more than 30 minutes away (via train) from Madrid is Segovia. This city is full of UNESCO — including an beautiful castle, an amazing Roman aqueduct, and a huge gothic cathedral. You can see everything in a day but it's also a treat to explore at night.
Toledo
Head south on the train and you'll reach Toledo in about 30 minutes. This gorgeous city is built on a hill and is topped with an Alcázar castle. Walking its winding streets as you make your way to the castle is a treat you won't want to miss — especially if you can do it at night so you won't have to deal with the day-trippers.
Ávila
Ninety minutes by train is the walled city of Ávila. The city's old town is listed as a UNESCO site and its massively thick city walls and watch towers can be explored by foot.
San Lorenzo de El Escorial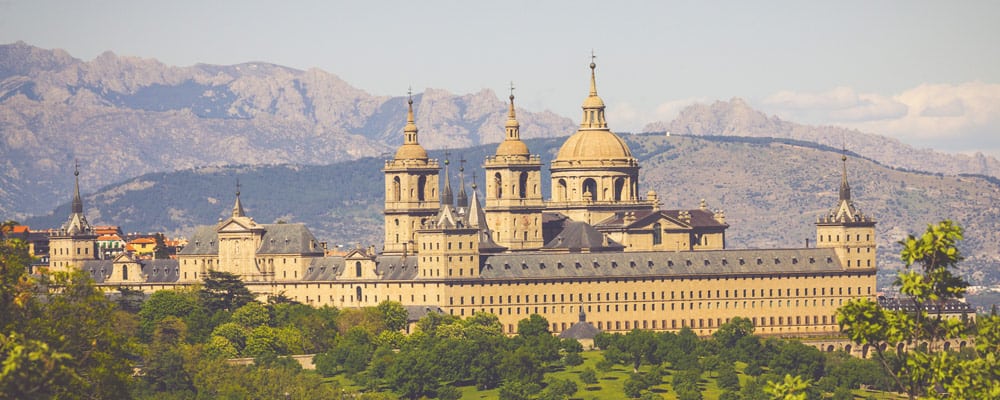 A little under an hour from Madrid is San Lorenzo de El Escorial. The main draw to this town is El Escorial — which is a massive palace that contains a monastery, a church and a college (among other things).
---
Other Random Practical Travel Tips
Fill Up On Tapas. Hit up the tapas bars for (often) free snacks while you drink wine or beer.
The Madrid Card. This tourist card gives you entry into 50 museums and monuments (many of which you can skip the lines). There are multiple card duration options (one, two, three, or five days) that range from €47–€77. More info here: madridcard.com
Gelato. Eat a lot of it. But look for the good places because there are 2x as many bad gelato places as good ones.
Scammers. Avoid anyone who tries to get you to sign any petitions — at best they're scammers and at worst they're trying to pickpocket you. Be careful around ATMs, especially at night.
---
More Resources To Help You Plan Your Madrid Visit On A Budget
I'm still a fan of ol' fashion guidebooks as they give you a quick, easy and curated way to research your destination. If nothing else, head to the library or bookstore and spend an hour or so thumbing through a guidebook — it's worth it. We've also listed a few websites/blogs that will help with your planning.
---
Packing Help + What To Wear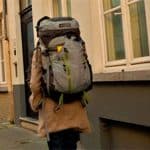 Packing your bag and knowing what clothes to bring shouldn't be a huge hassle. That's why we created our packing guides: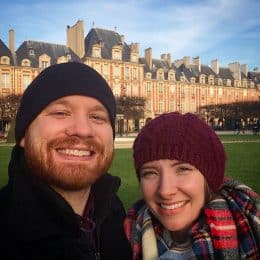 No Funny Business
The Savvy Backpacker is reader-supported. That means when you buy through links on our site, we may earn an affiliate commission — it doesn't cost you anything extra and it helps support the site.
Thanks For Reading! — Susan and James
Questions? Learn more about our Strict Advertising Policy and How To Support Us.