Yes, Amsterdam has weed. Yes, Amsterdam has legal prostitution. Ok, glad we got that out of the way. But Amsterdam is sooo much more than all the vices that come to mind when people think of this amazing city.
What You'll Find In This Amsterdam Travel Guide:
How Much to Budget to Visit Amsterdam
How Long to Visit Amsterdam
The Good and Not-So-Good Things About Amsterdam: A Quick Overview
Amsterdam's Must-See Sights and Attractions
Amsterdam's Best Neighborhoods
Cheap Eats and Drinks
Best Amsterdam Hostels
Amsterdam Nightlife
More Resources to Help You Plan Your Visit On a Budget
Public Transportation
How Much to Budget to Visit Amsterdam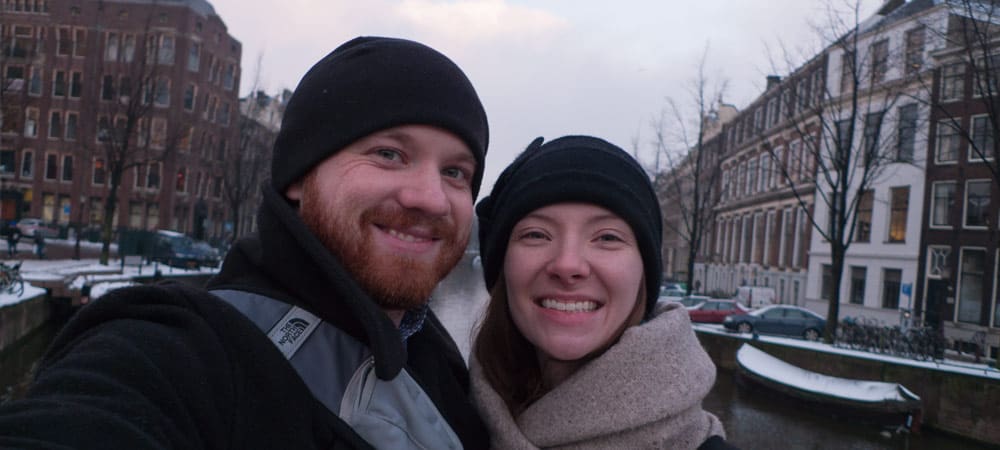 We recommend budgeting €40-€80/day if you're on a backpacker's budget. You can easily spend more, and you might be able to spend less, but this is a good range for planning purposes. You can view our Amsterdam Daily Price Guide for more in-depth cost details.
Amsterdam is a little on the expensive side compared to other cities. Accommodation and attractions both tend to be pricey, so you may want to spend only a few days here if you're on a tight budget.
How Long to Visit Amsterdam: 3-4 Days
The city is fairly compact, so it only takes a few days to see the major sights. We recommend spending three or four full days in the city. You could spend more, of course, but three or four will give you a good overview of the city. Amsterdam does have a handful of nice day trip options, so you may want to extend your stay by a few days to experience those cities.
The Good and Not-So-Good Things About Amsterdam: A Quick Overview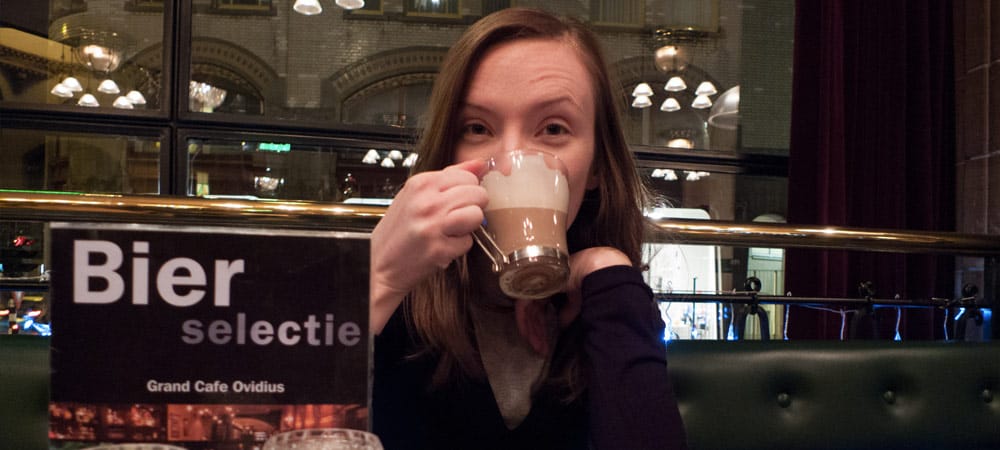 We thought we'd share some positive and negative things about Amsterdam.
The Not-So-Good
Kamikaze Bikes. In Amsterdam, bikers rule the street and they are everywhere.  Locals have zero lenience when it comes to tourists standing in their bike lanes — they will run into you.
The Riff Raff. Amsterdam is a popular destination for party-goers, so you're going to have to deal with drunk and/or high people at some point.
Not a Big Culinary Scene. While it's getting better, Amsterdam isn't exactly known for good food. Additionally, even not-so-great restaurants still tend to be expensive, so you'll need to venture outside the tourist-heavy city center to find better deals.
The Good
The Beauty of the City. The main part of Amsterdam and its canals is classified as a UNESCO World Heritage Site — so you know it's going to be impressive. In fact, Amsterdam has more canals than Venice and has 1,500 bridges — so simply walking around these canals is a treat in and of itself.
Solid Museums. Amsterdam has a handful of world-class museums that you'll want to check out.
Bikes. Rent a bike and explore this extremely bike-friendly city — it's how all the locals navigate the city.
Laid-back Attitudes. Amsterdam is a super chill city — and no, it's not because of the weed. Its citizens know how to relax and enjoy life.
Beautiful Locals. Not only are the Dutch are the tallest people, they're also some of the most attractive.
Amsterdam's Must-See Sights and Attractions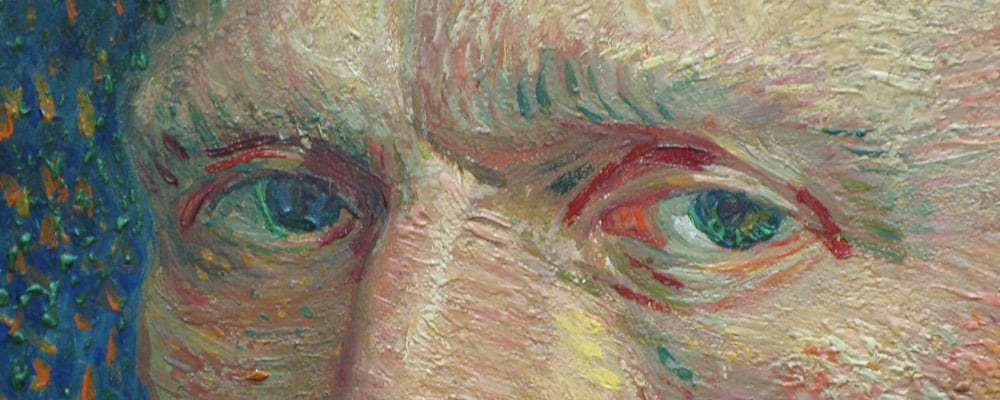 Museums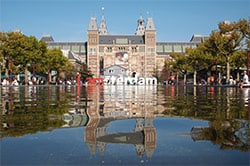 Amsterdam has over 60 museums, and a few are world-class. The Rijksmuseum (€17.50 admission) is a beautiful museum that covers Dutch art and history from the Middle Ages to present day. The collection includes Rembrandt, Hals, Vermeer, and Steen, among other Dutch artists.  The next must-see museum is the Van Gogh Museum (€17 admission), which features a huge collection of the artist's most famous works.
Feel like something different? The Stedelijk Museum (€15 admission) is a great modern art museum that's shaped a bit like a bathtub. The FOAM Photography Museum (€10 admission) features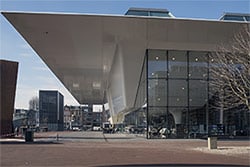 photographs from both big-name and up-and-coming photographers. The Huis Marseilles Photography Museum (€8 admission) is another photography museum featuring rotating exhibitions. Or how about a beautiful Catholic church that was hidden in the attic of a 17th-century house in the Red Light District? You'll want to check out the Museum Our Lord in the Attic (€8 admission).
A museum that's on just about everyone's list is the Anne Frank House (€14 admission), which takes you through the attic where the Frank family hid from the Nazis during World War II. The Museum of the Resistance/Verzetsmuseum (€10 admission) is an interesting museum that describes life under Nazi control and the underground resistance movement.
The Netherlands Maritime Museum (€15 admission) gives a great look into the Netherlands' long maritime history. The Amsterdam Museum (€12.50 admission) will teach you all about the history of Amsterdam and its rise to world power.
Note: Almost every museum in Amsterdam allows you to purchase tickets online. It is highly suggested that you buy tickets online for the most popular museums so you can skip the super long ticket lines. 
Parks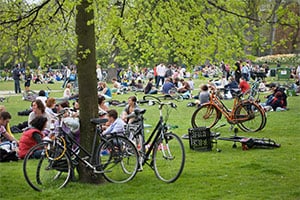 Amsterdam's largest and most popular park is Vondelpark. This 110-acre park attracts millions of visitors to its large grassy lawns, manicured gardens, walking paths, ponds, canals playgrounds, and shady trees. It makes an excellent place to relax and have a picnic during a nice day.
Museumplein (Museum Square) is another park that's located in front of the Rijksmuseum and Van Gogh Museum — so it makes a great place to relax while you're checking out Amsterdam's best museums.
Located next to Amsterdam's largest market (Albert Cuypmarkt), Sarphatipark is a great small park for relaxing after shopping.
Markets
Albert Cuypmarkt (open Mon-Sa; 9am-5pm) is the largest market in Amsterdam and in Europe. Located in the Pijo neighborhood, it has everything from food and clothes to trinkets and art. Noordermarkt (Sat; 9am-3pm) in the Jordaan is a great market that sells mostly fresh food and produce. Marqt (open Mon-Sat; 8am-9pm) sells mostly things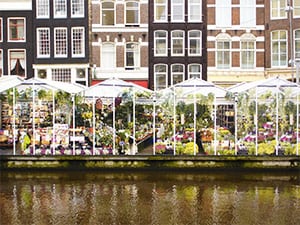 grown/produced by Dutch farmers. Nieuwmarkt/Boerenmarkt (open Sat; 9am-5pm) sells mostly fresh produce and flowers grown by local farmers.

IJ-Hallen flea market is the biggest flea market in Europe, and it's the best place to find unique treasures. Entry costs €5 and it's only held one weekend a month. Check out their Facebook page for updated dates.
Like flowers? The Amsterdam Flower Market (open Mon-Fri 8:30 to 19:00 & Sat-Sun 8:30 to 19:30) is the only floating flower market in the world. It has flowers all year, and it's a great place to see Amsterdam's famous tulips (and other flowers).
Best Neighborhoods

Amsterdam has a lot of great neighborhoods, but we thought we'd share some local favorites. By the way, the image above is from Amsterdam's official tourism website… usually tourism websites are terrible, but Amsterdam's is honestly excellent. They have a great neighborhood guide for the city center and one for the surrounding neighborhoods.
Jordaan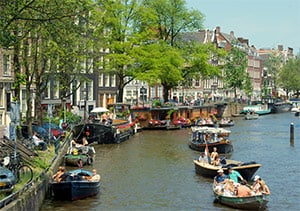 The Jordaan is the it neighborhood, and it's a great place to stay when you're visiting Amsterdam. It used to be working class (and before that it was a ghetto), but it has turned into a haven for artists, students, and young professionals. Now it has some of the most desirable real estate in the city since lots of people want to live there. The neighborhood has plenty of bars, restaurants, pubs, farmers markets, flea markets, shopping, and just about anything else you'd need. It's also located within the central part of the city, yet it's away from the tourist hoard of the inner-center.
De Pijp
De Pijp is located just outside the southern edge of Amsterdam's center, and it's been a hub for artists and intellectuals for well over 100 years. Now, it's a popular neighborhood for all ages, nationalities, and professions. It's packed full of great restaurants, bars, pubs, boutique shops, and markets. Albert Cuypmarkt, one of the largest and best markets in Europe, is located in De Pijp. The neighborhood is serviced well by trams so you can get into the center of town easily. It's only about a 20-30 minute walk to the center of town, so you can easily walk or bike if you wish.
Negen Straatjes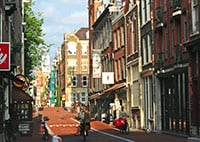 De Nergen Straatjes (The Nine Streets) is a small neighborhood made up of nine small side streets. It's most known for its cobbled streets lined with vintage and designer shopping, independent speciality stores, and cozy cafés. De Nergen Straatjes is located in the center of the city, but it fights to protect its independent vibe, so you won't see many chain stores (which is a welcomed change).
Cheap Eats and Drinks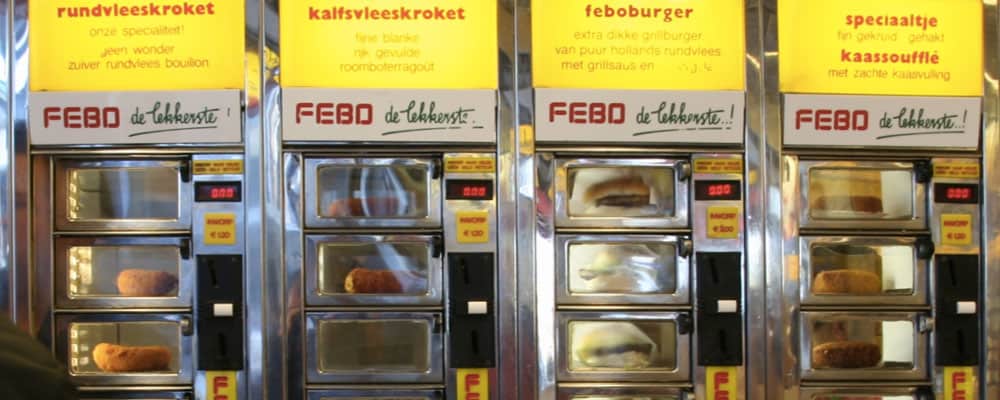 Amsterdam isn't traditionally much of a foodie destination. However, as in any city, there are solid options that don't have to cost a ton — you just have to make an effort to seek them out. In general, you should move away from the city center to find better deals and quality.
Takeaway meals like Turkish kebabs with fries or similar dishes from a takeaway shop will cost about €5. A cheap pizza will cost about €5.
If you're under the influence, you might want to check out a unique restaurant called FEBO. It's basically a vending machine restaurant that serves mostly fried food for cheap.
We've gathered a list of our favorite websites/articles to help you find a good budget meal: AmsterdamFoodie: Restaurant Finder,  TimeOut: Best Cheap Eats in Amsterdam, EuroCheapo: Budget restaurants that locals love, Your Little Black Book, and Awesome Amsterdam.
Amsterdam's Coffee Shops, Red Light District, and Nightlife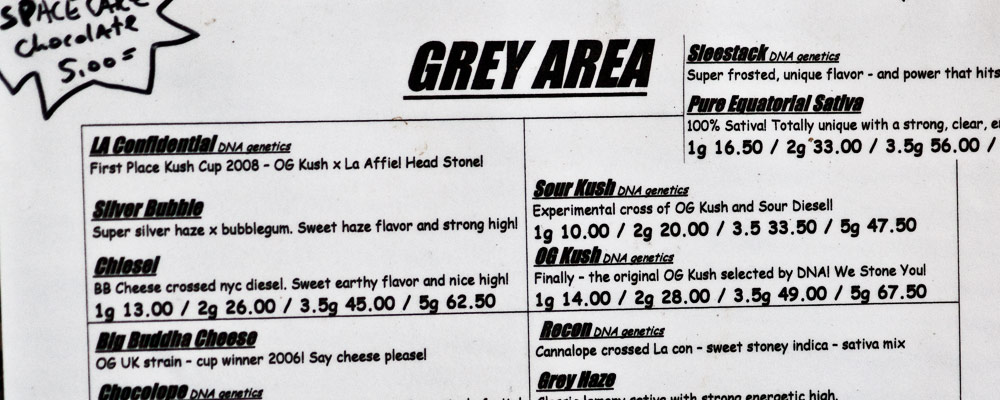 There is no escaping the fact that marijuana is a big tourist draw, but don't let it be the only reason you visit. Anyway, here is the lowdown on pot. Places that sell pot are called "coffee shops." You basically just walk in, look at the menu at the counter and place your order. If you have any questions, you just have to ask. It's as easy as ordering a beer.
You can buy loose marijuana (you'll need your own supplies) or get it pre-rolled for an extra charge. There are also plenty of edibles if you're not into smoking. Fun fact, many of the edibles are weak because most tourists don't know the right way to consume them. For more information about marijuana in Amsterdam, check out this great Reddit post.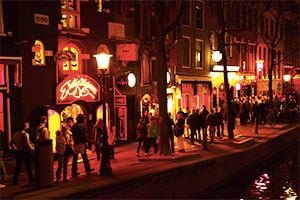 Don't buy drugs from random dudes the street. That's illegal. And the guys are super shady. You also shouldn't walk around smoking in the streets. Stick to the coffee shops or private residences.
The Red Light District is actually a super popular tourist attraction and you'll see plenty of tour groups making their ways through the streets — all-in-all, it's pretty tame. It's an interesting experience, so you should spend a little time walking around. Word of warning: Never take photos or videos of the girls — there are bouncers and pimps waiting around to confiscate (destroy) your camera.
Amsterdam also has a solid nightlife scene. Reddit has a good guide to Amsterdam's nightlife that covers the best bars and clubs, how to dress, and the best neighborhoods.
Best Amsterdam Hostels
Hostels in Amsterdam tend to be pretty expensive, and the better-rated hostels aren't as good as you'd find in other cities. Cheaper hostels tend to be located a bit outside the city center, but public transport is good so it isn't much of an issue.
I've always used HostelWorld to book our hostels. Below is a list of the best options:
Traveling Around Amsterdam
Amsterdam is a compact city, so most things are within walking distance. Furthermore, the city is gorgeous, so walking is a pleasure and you may never have to take public transport. Or do as the locals do and bike around the city!
Anyway, public transportation is easy to use, and the tickets for the bus and tram are the same.
Single Ticket (valid for 1 hour): €2.80
Unlimited Tickets:

24 hours (1 day)       €  7.50
48 hours (2 days)     € 12.00
72 hours (3 days)     € 16.50
96 hours (4 days)     € 21.00
120 hours (5 days)   € 26.00
144 hours (6 days)   € 29.50
168 hours (7 days)   € 32.00

OV Chipkaart (reloadable travel card): €7.50 (for the card) + €1.50 per ride
Bike Rental: €3-€10/day
Train between Airport and City Center: €5
Practical Travel Tips
Prebook tickets to popular museums to avoid the lines. Consider buying an I Amsterdam City Card if you plan on visiting multiple museums — it also includes transportation, a canal cruise, and a few other perks.
Skip the touristy canal boat tour and rent your own boat from these guys or these dudes.
Pay attention to bikes and bike lanes. They will run you down.
Explore the city by bike. There are multiple bike rental companies, but Black Bike rents plain black bikes that don't scream "Hey, I'm a tourist!"
Many shops close around 5pm or 6pm during the week but stay open until 9pm on Thursday.
Don't worry about not speaking Dutch. They speak English better than you do.
Have a bit of extra cash? Rent a houseboat on Airbnb — there are quite a few for rent.
Want great views of the city? Head to the top of the Amsterdam Public Library (Bibliotheek Amsterdam) — it's free to visit, and there's a nice cafe on the roof.
More Resources to Help You Plan Your Visit on a Budget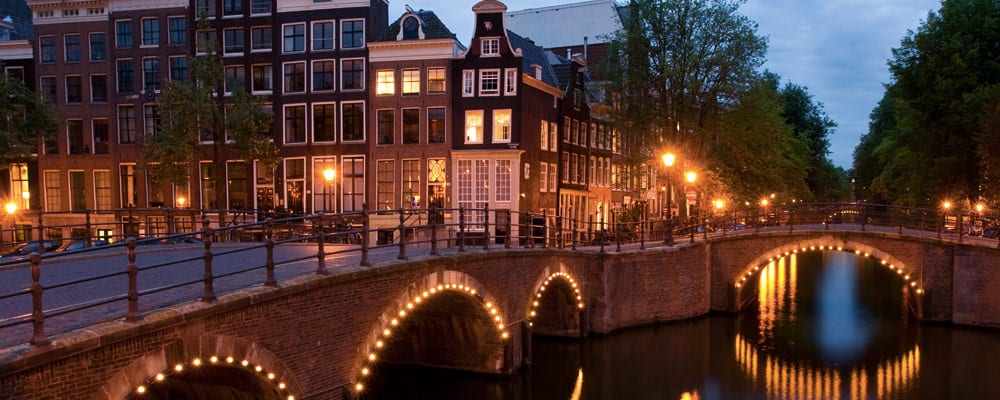 Do yourself a favor by doing a little research before you arrive in Amsterdam — it's well worth the research.
We've listed a few of our favorite budget-minded guidebooks, websites, and expat blogs that you may want to check out.
Packing Help
If you're looking at this article, I'm going to bet you're getting ready to travel. Check out these helpful articles that we wrote for tips and advice for packing for your trip.
Backpacking Europe Packing List for Women
Backpacking Europe Packing List for Men
Best Travel Backpacks for Europe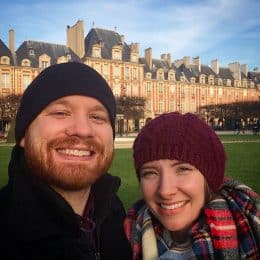 No Funny Business
The Savvy Backpacker is reader-supported. That means when you buy through links on our site, we may earn an affiliate commission — it doesn't cost you anything extra and it helps support the site.
Thanks For Reading! — Susan and James
Questions? Learn more about our Strict Advertising Policy and How To Support Us.