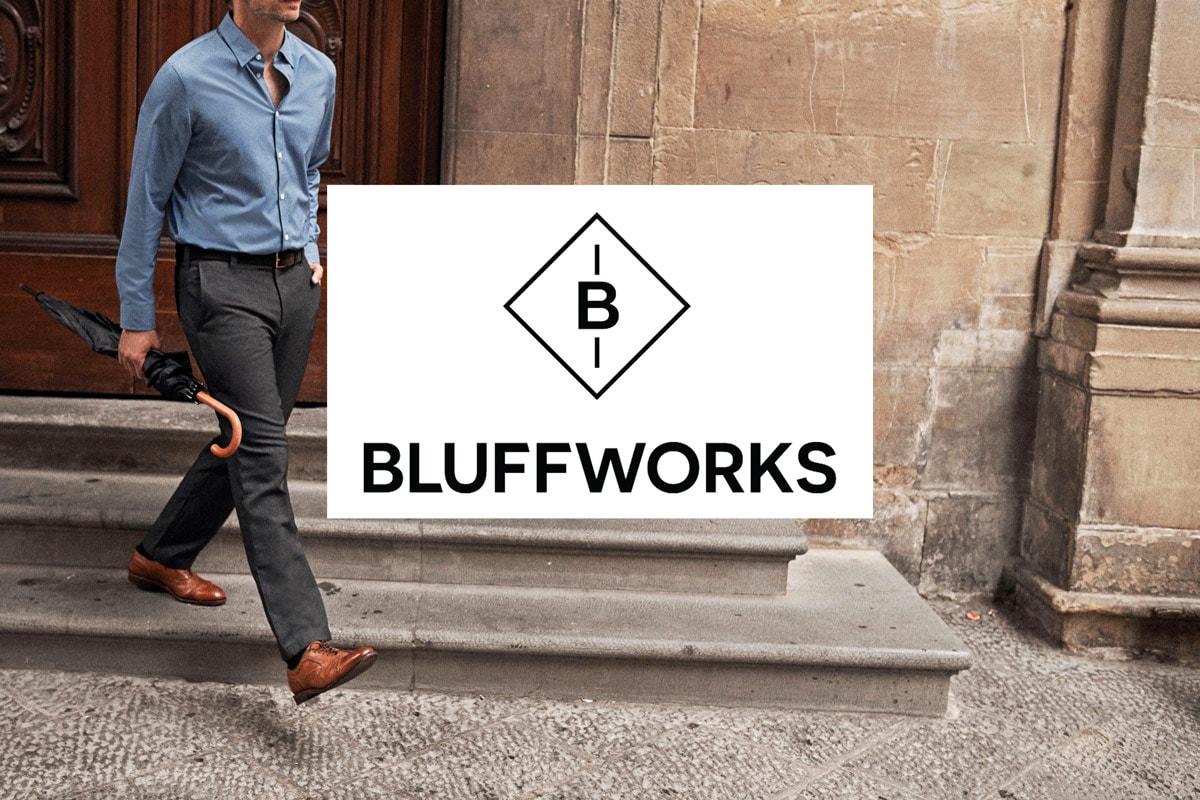 I get emails all the time from small companies asking me to review their travel-related products or services. But there are only a few that I actually think are worth the money.
That's why I had an idea to spotlight some of my favorite small independent companies who are making some killer stuff. And most importantly, everything featured in this series are things that I actually use and love.
Important: The companies on our Indy Company Spotlight haven't had any input to whether they are/aren't featured here. These are simply companies I think are worthy of a little extra attention.
Bluffworks Performance Clothing: The Company Lowdown

Born in 2012, Bluffworks was one of the pioneers in the fashionable travel/performance clothing niche. Trust me, back then pretty much anything made out of high-tech fabrics looked ungodly ugly and completely out of place in any kind of non-mountain setting.
So they set out to make stylish clothing that could hold up to anything you could throw at it — from mountain climbing and multi-day wear through Europe's most fashion-conscious cities, to business air travel and riding your bike to work.
Speaking of style, I also love how many Bluffworks items come in both a regular and slim fit so you can find something that fits your style.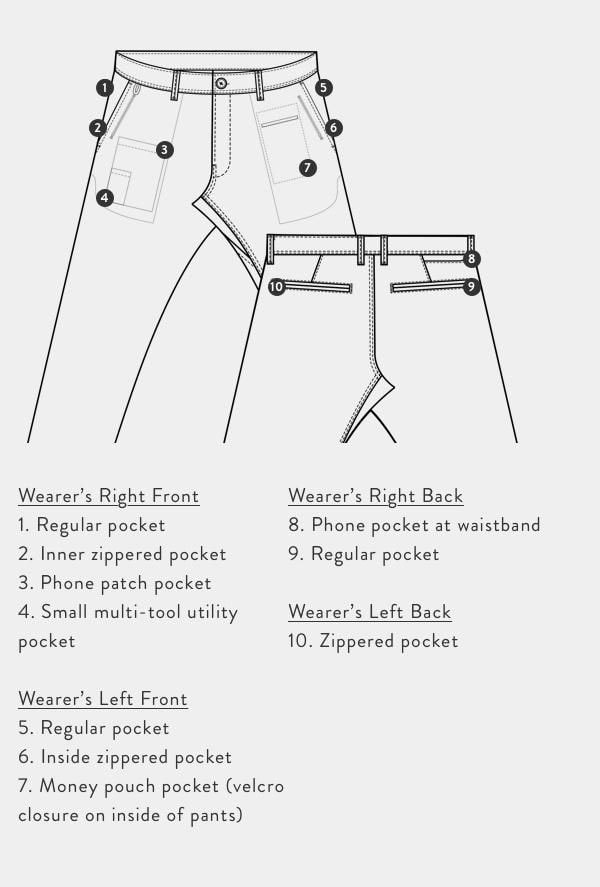 Furthermore, most of their products feature anti-theft features like zippered security pockets and other hidden compartments to help protect you from those pesky pickpockets.
As an added bonus, many of their garments can be worn multiple times before needing to be washed so you don't have to pack as much — which means you can pack less.
Their first product was a pair of pants that could easily past as something you could wear to the office but the fabric was durable, wrinkle-resistant, odor-resistant, quick-drying, and machine washable.
Since then Bluffworks has continued to expand its product offering to include more high-performance chinos, jeans, button-up shirts, polos, t-shirts, jackets, vests, and even a travel suit.
Whew.
And luckily for me, I've been able to personally test out just about every one of their products. Seriously, guys, I'm running out of room in my closet.
And Bluffworks just launched a women's line which I think will be a big hit since women hardly have any options for stylish travel clothing.
---
My Experience With Bluffworks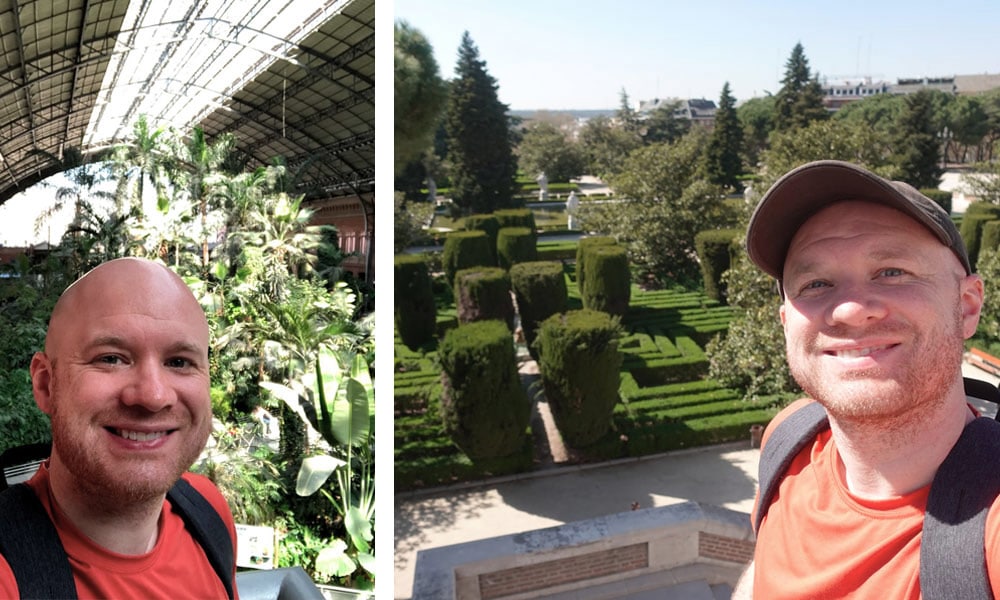 I've been a fan of Bluffworks since 2013.
In fact, I've also met Stefan, Bluffwork's founder, a handful of times in NYC. Come to find out that we only lived a few blocks away from each other so we've randomly run into each other on the street and even gotten coffee a few times. He's a great dude and it's always exciting to hear about all the new products he's testing. And he really puts each new product through its paces — he literally lives in his Bluffs so it's nice to see someone so passionate about their products.
Original Pants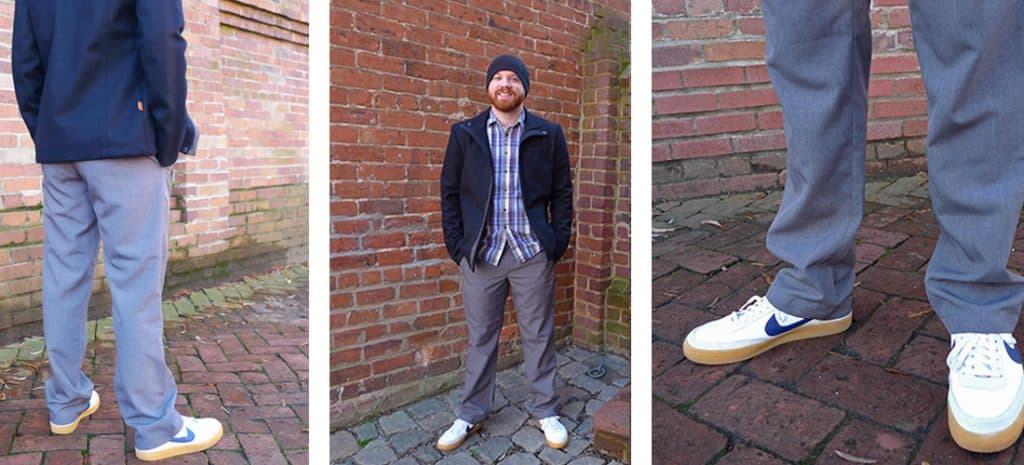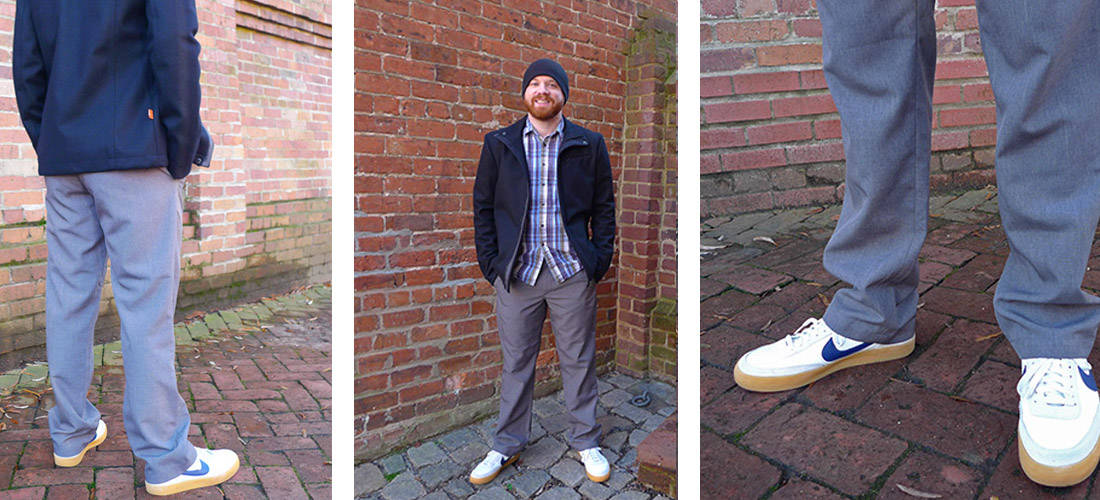 I got my first pair of Bluffworks pants way back in 2013 after they emailed me to see if I was interested in testing out a pair of their first-generation travel pants.
Note: I believe they've tweaked/updated their "Original" Pants since I first tested them back in 2013 and they've made a handful of improvements since then.
I was honestly a little skeptical at first since I had never seen stylish travel clothing. But the pants looked promising so I figured I would give them a try.
Well, I was impressed. In fact, I ended up taking them to my next trip to Europe. The fabric has a slightly synthetic feel but they didn't look synthetic — which is more important in my opinion.
But the cut and fit were great, the fabric is breathable yet durable, and they look like dress pants.
The Original Pants sell for $98 via Bluffworks.
Chinos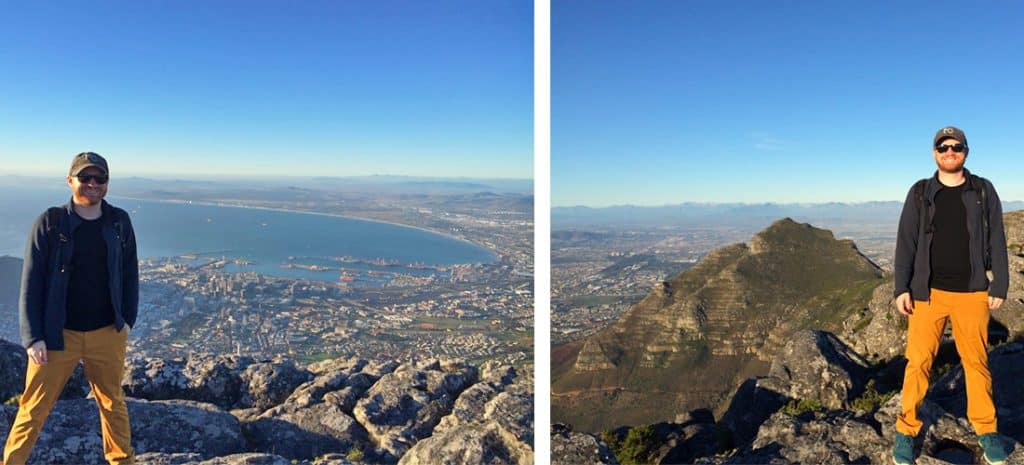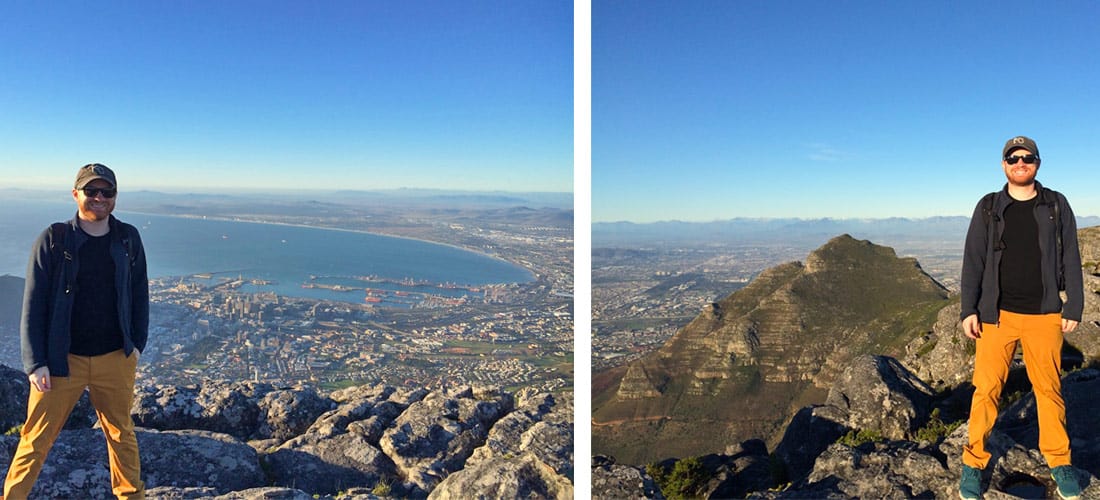 Bluffworks' second big release was a pair of chinos which I think are even better than their Original pants since the fabric has just a bit more stretch and it feels a little more cotton-like. I wore these to Cape Town, South Africa and even hiked up Table Mountain and Lion's Head Mountain while wearing them.
These have a more casual look than their original pants so I think they're a little better for everyday travel.
The Chinos sell for $125 via Bluffworks
Departure 2.0 Travel Jeans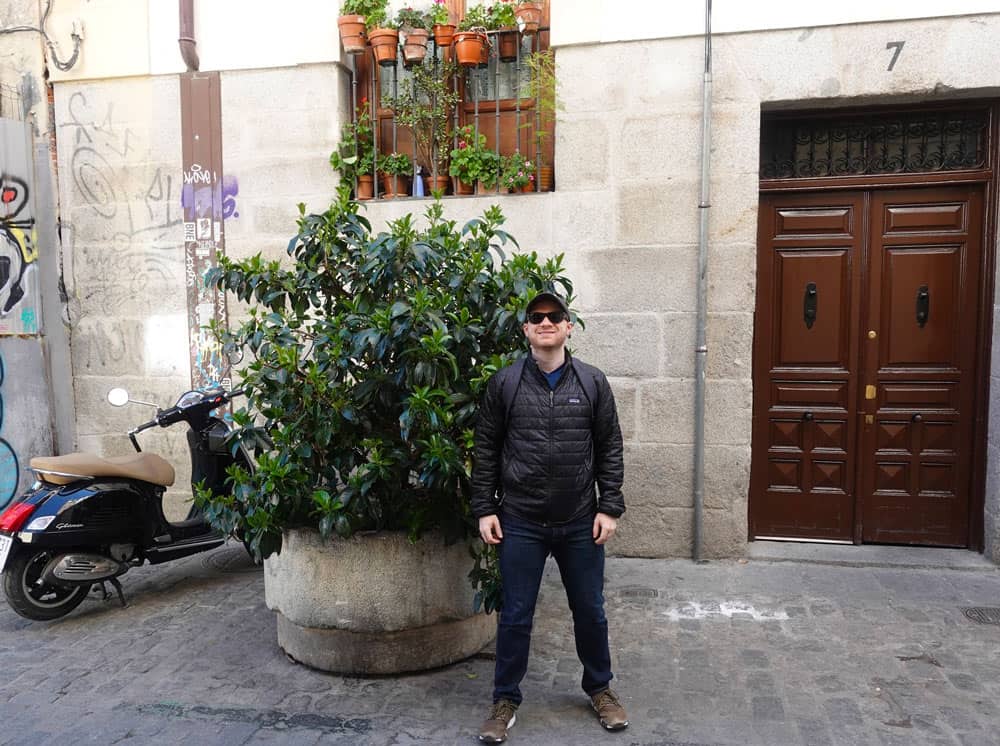 I always wear jeans when I travel.
Yes, denim is bulky and takes a forever to air-dry so plenty of "hardcore" travelers scoff at them…
But that doesn't change the fact that I love jeans — they're just so versatile and they look cool.
So yeah, I'm a big fan of Bluffworks travel jeans. They're are made from a mix of cotton and COOLMAX polyester so they're light, airy, and moisture-wicking. They also have a few hidden zippered pockets to help keep your wallet and valuables safe.
Most importantly, these jeans are super comfortable. They're softer and stretchier than most denim but they look just like a standard pair of jeans.
Furthermore, they come in two colors — Black and Medium Wash. They also come in a Slim and Regular fit — I'm a fan of the slim.
I've taken my Departure Jeans from Spain to Copenhagen and they've held up well. I even wear them when I'm not traveling (which is just about the highest compliment I can give "travel" apparel).
The Departure 2.0 Travel Jeans cost $98 via Bluffworks
Travel Suit, Blazer, and Dress Shirt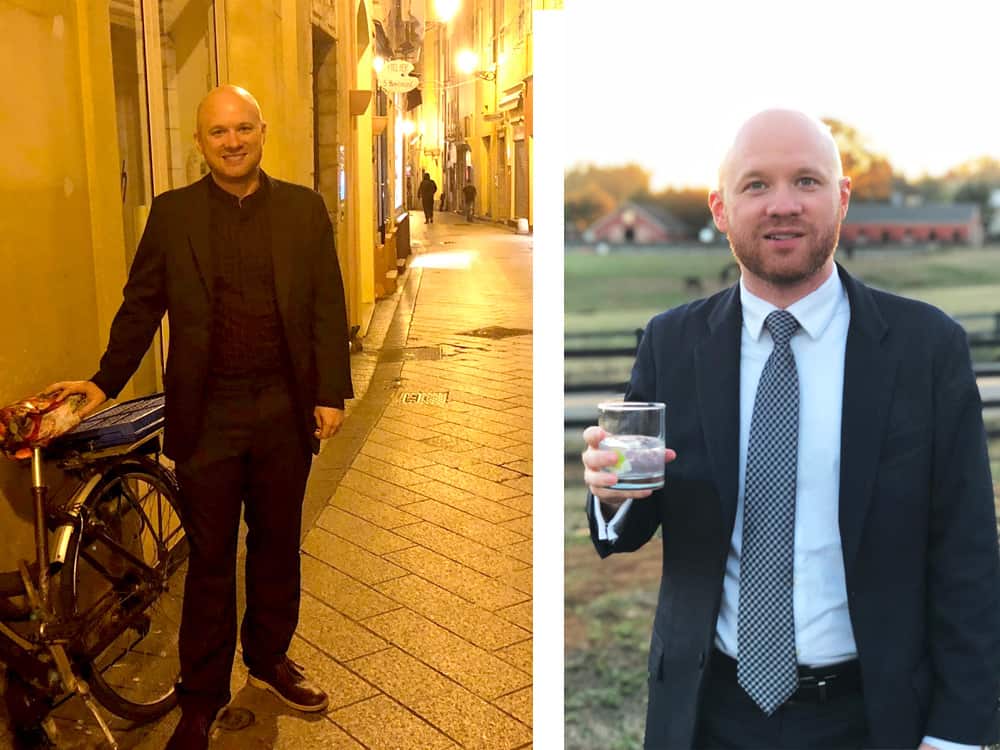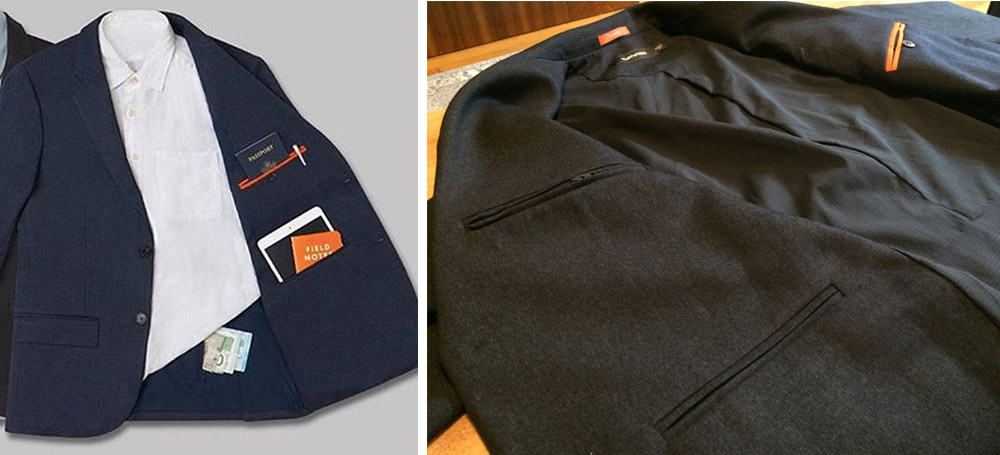 One of my favorite Bluffworks products is their travel suit.
Yes, a suit made from synthetic fabric that somehow looks and feels very similar to wool — but you can shove into your suitcase with it only getting minimal wrinkles and you can even machine wash it.
I've taken it on a handful of trips (notably from NYC to France to NYC to Portland and back to NYC in a span of about two weeks) with the Bluffworks travel suit. I simply folded it up and put it in my backpack. Easy. Never washed it or had to do anything special to it.
The blazer and pants are also sold as separates so you can match the blazer with jeans or other pants if you like. The blazer now comes in Classic/Slim fits and Short/Regular/Long lengths so you shouldn't have any issues finding the perfect fit.
The suit/blazer also looks great when paired with their travel dress shirt.
And, of course, the blazer and pants come with multiple hidden security pockets and other handy travel features. In fact, the blazer has 7 hidden internal pockets!
The Bluffworks Blazer sells for $295 and the Suit Pants sell for $140 via Bluffworks.
Travel Polo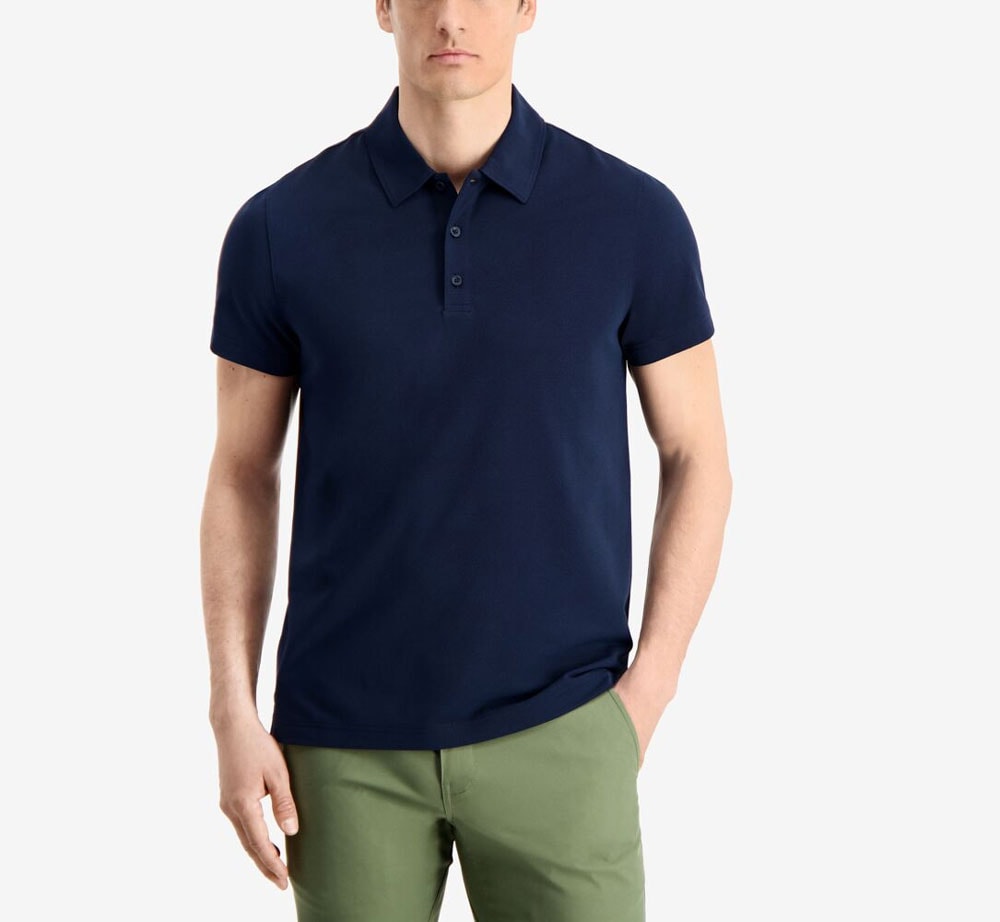 I've also tried Bluffwork's pique knit polo and it's a nice option for those times when you want something more substantial and upscale than a t-shirt. The fabric is rugged and moisture-wicking, but it still looks nice.
I also like how the fabric has a bit of weight to it so it drapes well — but it's nice and breathable.
The Bluffworks Polo sells for $68 via Bluffworks.
Field Jacket

I haven't personally tried Bluffwork's Field Jacket yet but I can't wait to get my hands on this bad boy. It looks awesome, it's waterproof, and it has a ton of hidden pockets to keep your stuff safe.
The Field Jacket sells for $350 via Bluffworks.
Other Products from Bluffworks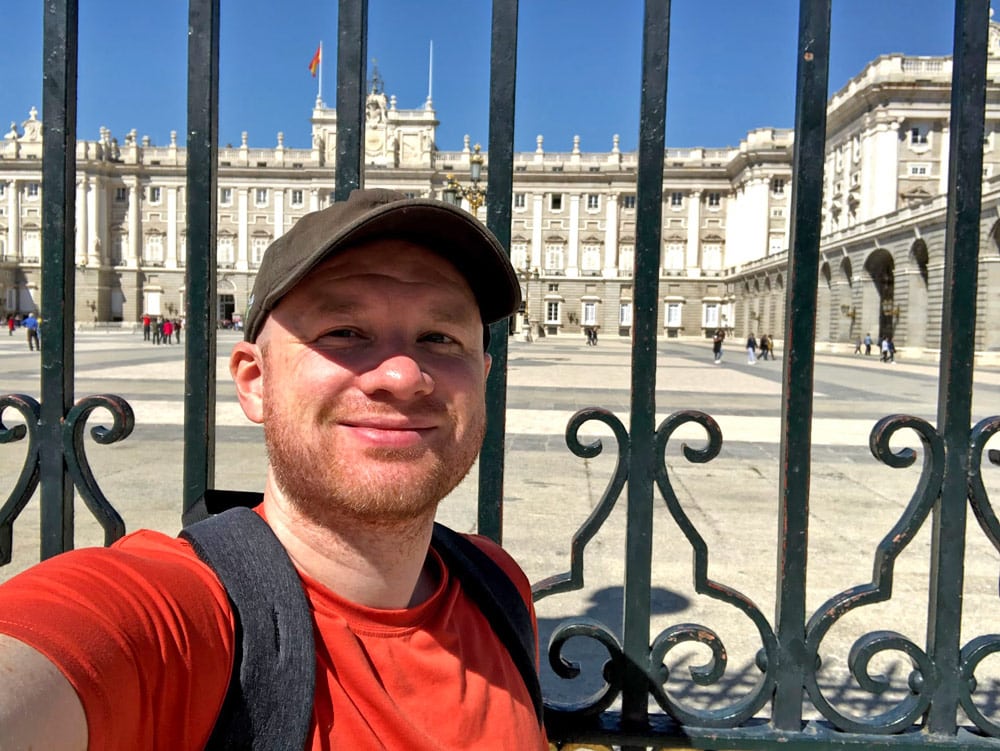 Travel T-Shirt: A lightweight, quick-drying, moisture-wicking, and breathable tee that you can easily throw into your backpack. It also has UPF 50+ sun protection so that's great for those long days wandering around in the summer sun. I'm a more of a fan of the darker colors so I suggest sticking to the dark blue or grey. It sells for $45 via Bluffworks.
Travel Vest: Traveling during the shoulder season can sometimes be tricky thanks to the slightly unpredictable weather. A vest can also come in handy if you want to add some extra warmth during your winter travels. Either way, the quilted Bluffworks travel vest is a versatile item that also has tons of hidden pockets for storing/protecting all your stuff. It sells for $145 via Bluffworks.
---
What Other People Have To Say About Bluffworks
I always consult independent sources whenever I buy something so here are some reviews from other folks around the interweb:
---
Final Thoughts About Bluffworks


Here's the bottom line:
Do you need travel clothing? No.
Is travel clothing nice to have? Yes.
Is travel clothing nice to have when you're traveling light? Very much so.
I travel light so everything I pack needs to be extremely functional, and I like to look good so all the clothes I bring need to look somewhat fashionable. That's why I'm a huge fan of Bluffworks.
Everything I've tested from Bluffworks has been well-made, is made from durable/high-performance fabric, has plenty of anti-theft features, and looks nice. The main downside is the price so these aren't for your average "budget" traveler. But, if you have a little extra cash to spend, then I have no hesitation recommending Bluffworks.
UPDATE: Bluffworks now has a women's line. Check them out!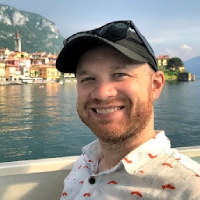 Latest posts by James Feess
(see all)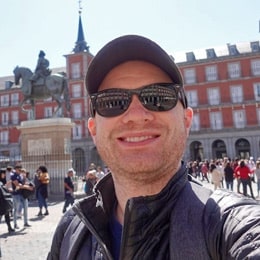 No Funny Business
The Savvy Backpacker is reader-supported. That means when you buy products/services through links on the site, I may earn an affiliate commission—it doesn't cost you anything extra and it helps support the site.
Thanks For Reading! — James
Questions? Learn more about our Strict Advertising Policy and How To Support Us.