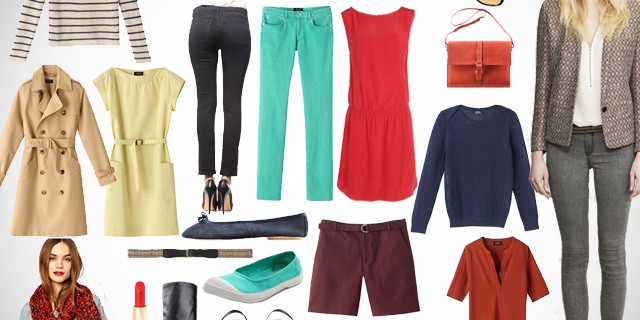 After living in Paris for nearly two years, I'm still amazed at how well European women dress. It is rare to see anyone who isn't well-dressed — even if they're just buying some milk from the grocery store. We lived down the block form an elementary school, and every day we'd see moms with high heels and skirts pushing their strollers down the street. I thought I would share some of my women's European fashion observations from living in Paris and from my travels throughout Europe. Hopefully these fashion tips will help you choose which clothes to bring on your travels and give you an idea of how to dress like an European.
Note: Most of my observations are from Paris since this is where I've lived the most, but Parisians are considered some of the best dressed people in Europe, so they are a good group to take fashion advice from.
The Golden Rule for Women's European Fashion
Honestly, there are no rules and there really isn't a true "European" fashion. You've probably heard that Parisians only wear black, but if you walk around the streets of Paris, you'll see fashionable people wearing all kinds of colors. This guide will highlight the general fashion trends that I've observed, but I urge you to add your own personal style into your clothing choices. My main goal is to give you a taste of European fashion and to provide you with some ideas of what you might want to wear when you visit.
It's All About The Fit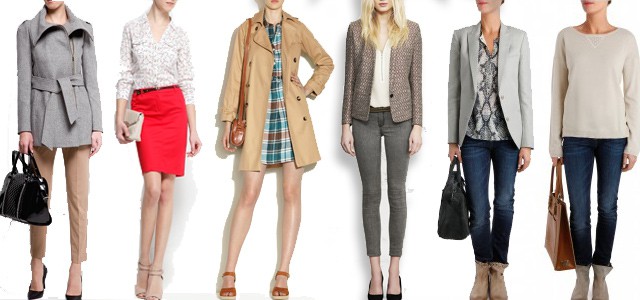 People assume Europeans look great because they have closets full of designer clothes, but this isn't completely true. They may have a few higher-end items, but they shop at H&M, Zara, Mango, Gap, Topshop and other multinational shops just like the rest of us. The secret is that they purchase clothes that fit well — and if the fit isn't quite right, then they'll get their clothes tailored. I feel that it's much more common to have small alterations done in Europe and those little changes make the clothes fit better.
Keep it Simple
European women keep their wardrobes simple and classic. They choose timeless pieces that don't scream for attention. Then they'll add a bright accessory (scarf, shoes, jewelry, etc) to bring the outfit together. I also saw a lot of contrasting pieces used together — like pairing a slightly oversized, chunky sweater with a tight skirt or skinny jean.
Skinny Jeans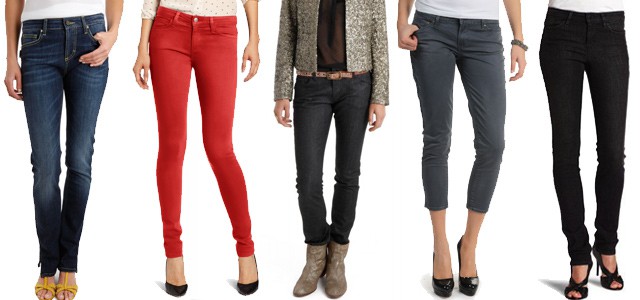 Jeans are a staple of any European wardrobe. Most women I saw wore skinny or slim jeans. In general, they mostly wore dark jeans without a wash or with minimal wash (i.e., only a small amount of distressing). Grey jeans are also a popular choice. But Europeans don't just wear black and grey, so don't be afraid to wear a pair of bright red jeans/trousers.
Effortless Hair

European women have an amazing ability to have great looking hair that looks effortlessly natural. I have no idea how they do it, but it seems like they don't fuss with it too much — it wouldn't surprise me if they roll out of bed and just tousled it with their hands. Long hair is definitely in-style, so start growing! When you're visiting Europe, just throw your hair into a sleek high ponytail or a messy bun and be on your way. Need some tips on how to create the perfect messy bun? Check out this post by Hair on the Brain.
Photos from intotheglass.com and haironthebrain.com
It's All About The Shoes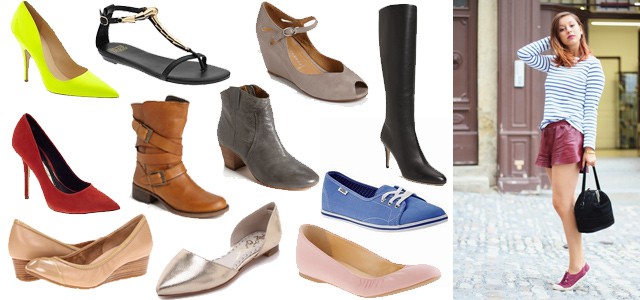 Europeans live in shoebox-sized apartments, but they still manage to have an amazing collection of great shoes.
European women, especially city-dwellers, live in high heels. But beware… these fashionistas have years of practice navigating cobblestone streets and tricky city sidewalks, so you might find yourself really struggling if you choose to wear a pair of sexy stilettos. Wedges are also a very popular and a bit more practical option since they offer extra walking surface.
No shoe collection is complete without a few pairs of boots. During the winter, you'll see tall leather boots everywhere, but cute ankle boots are a popular choice during the rest of the year.
When the weather gets warm, it's time to break out the lightweight shoes. Strappy leather sandals, flats, loafers, and casual sneakers are all great choices.
If you're going to be traveling to Europe, I suggest leaving the uncomfortable shoes at home. But that doesn't mean you need to bring ugly running shoes. I suggest a pair of cute sneakers, flat boots, and a pair of comfortable sandals. If you do bring a pair of impractical shoes for going out, make sure they're not going to kill your feet. Also remember that a quality set of insoles can make shoes more comfortable.
Photo courtesy of Chictopia
Show Off Some Leg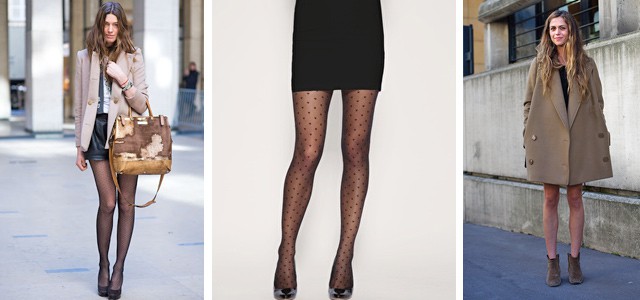 European women love to show off their legs. Tights, stockings, and pantyhose are year-round wardrobe staples. Even in the winter you'll see plenty of women wearing above-the-knee skirts and stockings.
Photos from Fashionista World and The Sartorialist
Scarfs

Nothing is more European than a scarf, and they are the perfect way to pull an outfit together. A warm and cozy scarf is perfect for the winter, and a light silk or cotton scarf is great for the summer. Want to know how to wear your scarf… check out this guide from Scarves.net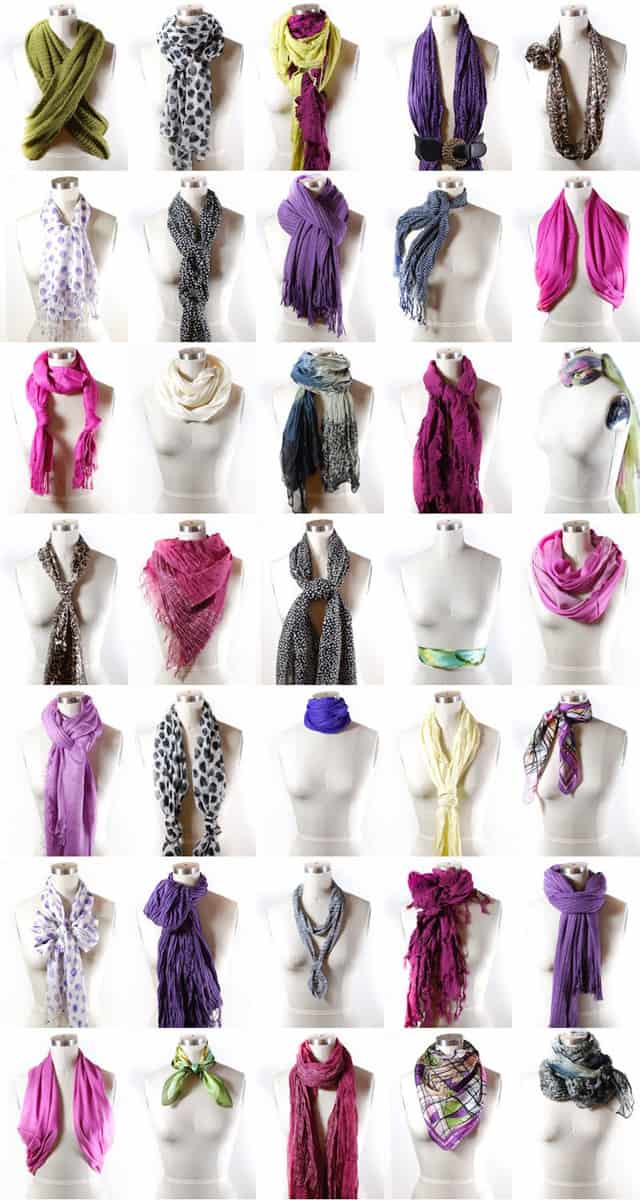 Photos from HIP Paris and Toronto Girl West
Trench Coats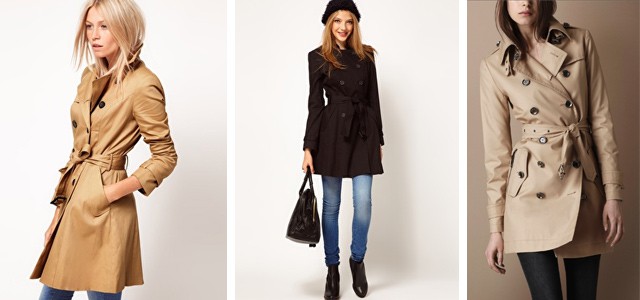 A classic trench coat is a chic way to look amazing during those cold and rainy European winters.
It's In The Bag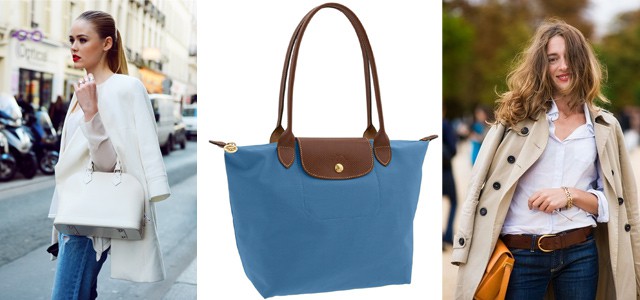 Whether it's a tote, messenger bag, or purse, you can't leave the house without a cute bag. A bag is a great accessory for adding a little extra color or style to an outfit.
Photos from Kayture and Vanessa Jackman
Get In-touch With Your Feminine Side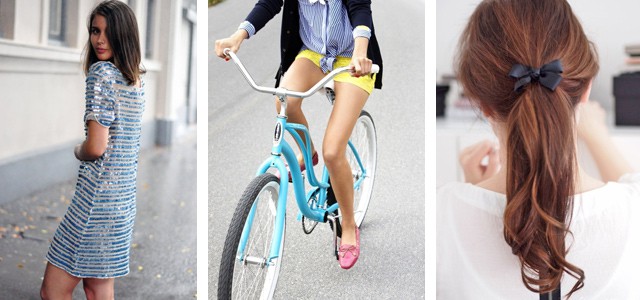 European women are not afraid of embracing their femininity. They wear silk, lace, and other fine fabrics. So break out those feminine, flowy dresses on a sunny summer day.
Neutral Like Switzerland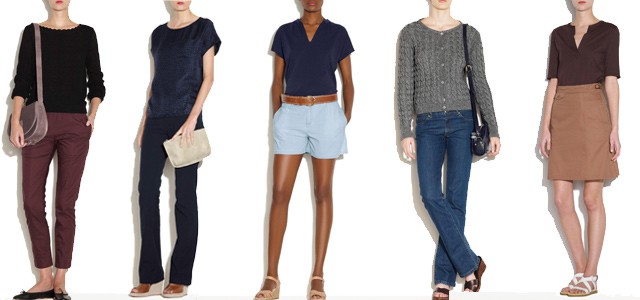 While it isn't a hard-and-fast rule, many Europeans tend to dress in dark and neutral colors. Of course you'll see plenty of color, so don't feel like you need to dress like you're at a funeral — but when in doubt, choose neutral colors.
Easy On The Makeup

I find that European women prefer a natural look when it comes to applying cosmetics. They'll just use the basics and they don't overdo it. But the one thing they seem to love is lipstick — especially the Parisians. Bright red lipstick is a favorite and you'll see women wearing it all around the city.
Cool Glasses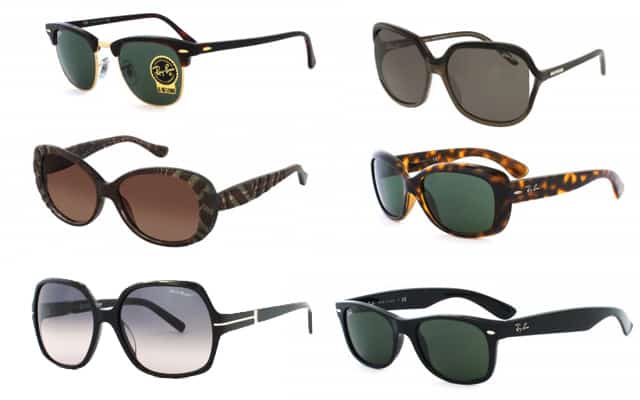 I was always amazed at the eyewear that Parisians were sporting— And they almost always wore designer frames. Thick 70s style frames were the most popular choice.
Never Sweats or Running Shoes
In Paris I never saw Parisians wearing sweats and running shoes in public, unless they were actually exercising. It was only the tourists who ever wore them around. Just don't do it.
 Where To Find Fashion Inspiration
I've found that the best way to see European style is by browsing popular European fashion retailers.
H&M – This popular Swedish retailer has locations all across the world. Their clothes aren't great quality, but they are cheap.
APC – A trendy French brand that has high-quality, classic items. They have great jeans. They are expensive.
Zadig & Voltaire – Another high-end trendy French brand.
The Kooples – Have money to burn? The Kooples is one of the hottest designer boutiques.
Mango – A Spanish company that has trendy and fairly inexpensive items.
Zara – Another popular fashion retailer from Spain. They are known for being affordable and keeping up with the trends.
ASOS – This UK retailer is popular with European teens and twenty-somethings.
Kookai – This French fashion label is popular in the 20- to 40-year-old demographic.
Galeries Lafayette – The Galeries Lafayette is the most fabulous department store in Paris. They carry almost every luxury and high-end fashion brand. Their website is all in French, but they have a huge selection of the latest fashions — everything from $8000 Dior bags to $50 Levis jeans.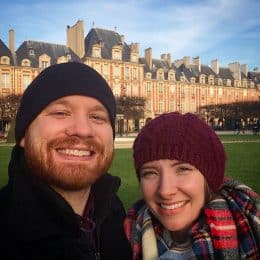 No Funny Business
We want to be fully transparent that this post may contain affiliate links. That means we receive a small commission if you make a purchase after clicking the link — it doesn't cost you anything extra and it helps support the site.
Thanks For The Support! — Susan and James
Questions? Learn more about our Strict Advertising Policy and How To Support Us.