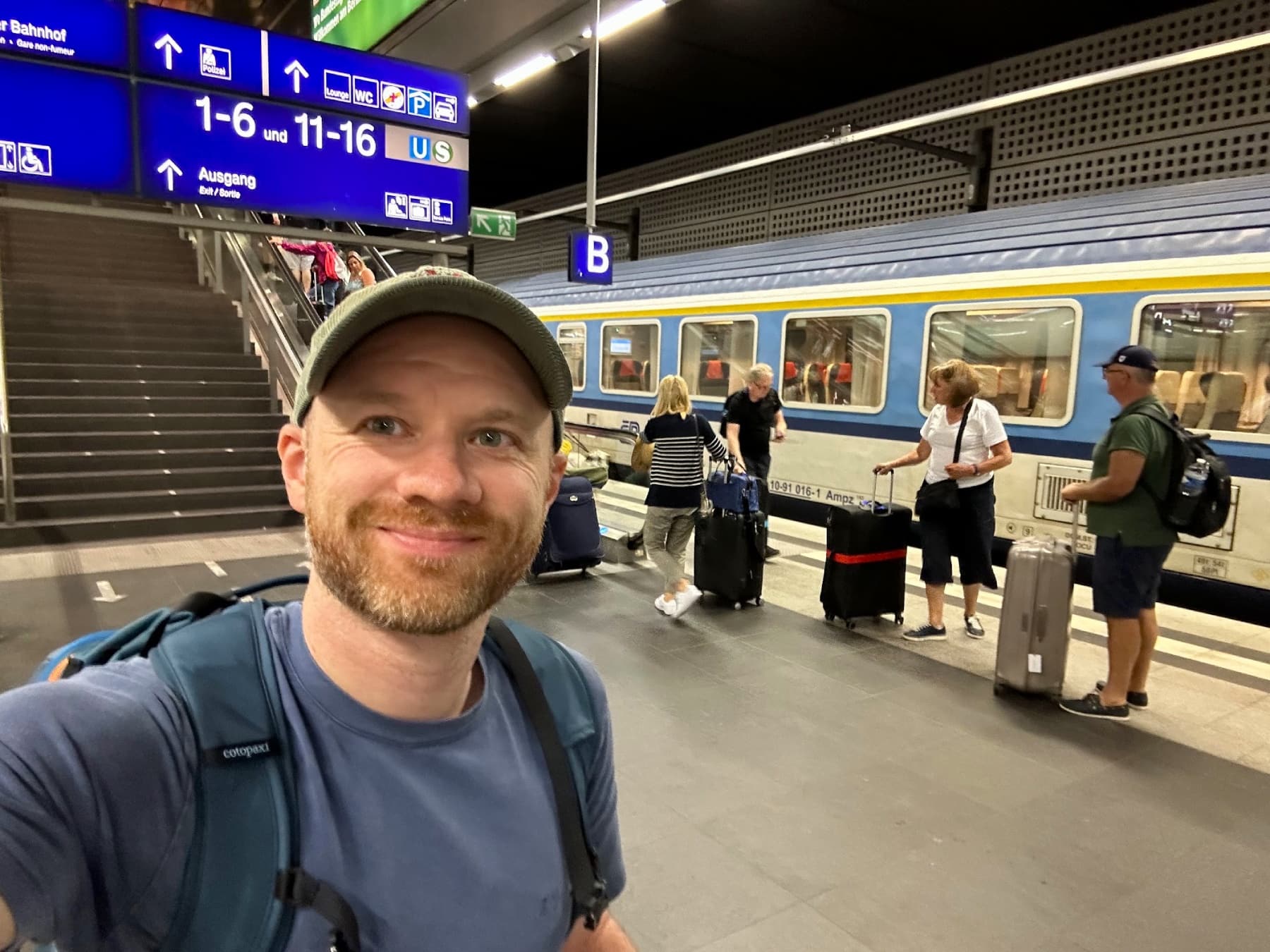 Many people are intimated by the thought of solo travel but plenty of people travel alone in Europe. In fact, my first backpacking Europe trip was a solo adventure and I've now done 10+ solo trips to Europe. And while I was a little worried at first, I now find traveling alone to be a super rewarding experience.
And while traveling alone does have some downsides, I still wholeheartedly endorse solo travel to anyone.
In this guide, I'll teach you how to travel solo in Europe—including the positives and negatives, how to meet people, how to stay safe, how to fight loneliness, and plenty of other practical advice for making the most of your solo travels.
Note: Looking for female-specific advice — check out our Guide To Solo Travel For Women in Europe.
The Best Things About Solo Travel In Europe

Solo travel has always been a niche style of travel (check out the r/SoloTravel subreddit) but it truly started booming alongside the surge of post-pandemic travel (Kayak's Travel Trend Report states that single-person ticket sales are up by 36% compared to 2022). Many major news publications have also recently written about the benefits of traveling alone—The Solo Trip-Explore at Your Own Pace – NY Times, How (and Why) to Travel Alone – Vox, and Solo Travel: Why More People Are Doing It – BBC.
Let's jump straight into some of the best things about traveling alone (don't worry, I'll cover the downsides in the next section).
Easier To Simply Get Started
I've met countless people who have put off travel for 5 or 10 years because they couldn't find someone to travel with.
Taking a trip to Europe is a big commitment. It takes a lot of time and money. Trying to coordinate schedules and budgets of multiple people is often enough to delay (or even prevent) the start of a trip.
And every group seems to have one person who can't commit or cancels last minute—which can throw a wrench into the entire trip before it even begins.
But with solo travel, all you have to do is buy that ticket and you're on your way.
Complete Control Of Your Day
Traveling alone allows you to be in total control so you can do whatever you want, whenever you want. You can eat whenever, see whatever, and go wherever you want.
Feel like sleeping in? You got it.
Want to just walk for hours? Go for it.
You can't fully appreciate this freedom until you travel with other people.
Food Freedom
From my experience, choosing where to eat is one of the most stressful aspects of traveling with other people—especially when you're traveling with a larger group of people.
When you travel alone you can choose exactly where to eat and you don't have to worry about splitting bills and making sure you get paid back.
Dining alone can also help you get seated faster if the restaurant has seats at the bar.
Choose Your Itinerary
Trying to get an entire group of people to agree to an itinerary can cause a lot of fiction.
Some people love the beach. Others love city adventures. Some people want to travel cheaply and others want to drop a lot of cash. Some want to stop at every souvenir shop and others want to spend their days in museums. Inevitably, these misaligned travel styles things cause stress and conflict.
Solo travel allows you to do things you want to do. You don't need to answer to anyone else. In a group, everyone has their own ideas of what to see and this can cause a lot of conflicts.
No Arguments
Travel is stressful. And you usually take out that stress on your travel partners. This can cause riffs between you and your travel partner or riffs within a larger group.
I find myself getting much less stressed when I am traveling alone… because I'm not going to argue with myself.
Total Focus
There is no one to "distract" you when you're traveling solo. You're totally focused on whatever it is you're experiencing.
An Opportunity To Reinvent Yourself
You can be whoever you want to be when you travel alone. Solo travel gives you a chance to shake off the "old you" and try being someone else for a while.
Meet New People
Groups tend to unknowingly put up a "wall" between themselves and other travelers—which often prevents them from making friends with other people.
I've also found that solo travelers tend to meet other solo travelers—especially if you're staying in a hostel.
No Large Group Issues
Traveling in a large group poses other issues that a small group won't experience.
One of the biggest issues is finding a table at restaurants because reservations for more than four people can be a hassle. In fact, even a reservation for 4 people will be much harder than a group of two.
Even finding two and three-bedroom rental properties can be difficult.
Large groups also stand out so you're much more likely to be pegged for tourists.
An Opportunity For Self-Growth
Most solo travelers find that self-growth is the greatest long-term benefit of traveling to Europe alone. You learn that you can rely on yourself. You learn that you can figure stuff out while on the road. You develop self-confidence after figuring out a difficult problem.
In the end, you become a stronger person.
---
Disadvantages of Solo Travel

I'd be lying if I said that solo travel was always amazing—because it's not. And sometimes it kind of sucks.
But I've also found the difficulties of solo travel end up being the most rewarding experiences.
Eating Alone
Many people feel really uncomfortable eating alone—especially in restaurants. It isn't bad for breakfast and lunch but dinners do get a little lonely.
In actuality, eating alone isn't nearly as awkward as we think it will be… but, given the choice, I'd still rather eat with someone than eat alone.
Unwanted Isolation
Solo travel can be isolating. And every solo traveler will experience bouts where they wish they had someone to hang out with.
I remember my very first night of solo traveling. I was in Dublin and the hostel was overrun by a large group of Spanish students. didn't meet any English speakers that first night so it was pretty lonely. I was also a new traveler so I was pretty timid. Luckily, occasions like this were pretty rare.
But, I still find going to bars alone to be intimidating.
No "Buddy System"
Having someone to share your memories with can be nice—especially if everyone travels well with each other.
Traveling with a friend also helps with other practicalities like having someone watch your bags, watch your drinks, save your seat, help you solve a problem, etc.
Too Many Selfies
Most of my travel photos are selfies. Minor issue but all your photos start looking the same after a while. Of course, you can ask strangers to take your photo but that also gets old (and people take really bad photos).
General Safety
Europe is a very safe place for solo travelers but there is always safety in numbers no matter where you go.
On the other hand, traveling with a large group makes you stand out as a bunch of tourists—which brings another host of issues. I've written more about safety as a solo traveler further down in this article.
No "Single's Tax"
Solo travel can be more expensive (on a per-person basis) than traveling with a group because you're not able to split some travel costs—notably hotel rooms/rental apartments and food. For example, splitting the cost of a hotel room between two people is a huge money saver.
---
Tips On How To Travel Alone Successfully

Now that we've covered the positives and negatives of solo travel, let's take a look at some tips to help you successfully travel alone.
Consider Staying In Hostels
Hostel life isn't for everyone but it's an excellent way to be instantly connected with other travelers (especially other solo travelers).
Hostels have changed a lot in the past 5-10 years. Europe now has a number of higher-end hostels so many feel more like boutique hotels than the stereotypical budget backpacker flops of yesteryear.
Additionally, just about every nicer hostel has private rooms and many hostels cater to every age so you won't feel out of place if you're not the typical twentysomething traveler.
Many hostels often plan group meals, bar crawls, and walking tours to help create a communal vibe so do a little research to find a hostel that fits your travel style.
More Tips On How To Meet People In Hostels
Hostels are naturally social but there are a few things you can do to increase the chance of meeting other people.
Don't Break The Unspoken Hostel Rules: Check out The Savvy Backpacker's guide to hostel etiquette.
Be Friendly and Outgoing: Smile and be the first person to introduce themselves. If someone new arrives at the hostel greet them. An introverted solo traveler can have a rough time meeting new people.

I didn't do a very good job being outgoing my first few nights and I had a hard time meeting people. But after the third night, I forced myself to be a little more outgoing and it opened up so many doors.

Buy People Beer: Buy some cheap beer and offer it to people. You'll meet TONS of people this way. People will often do the same for you. Trust me, this will be the best €10 you can spend.
Cook Meals In The Hostel: You'll meet so many people if you hang out in the kitchen around dinner time. Or, if nothing else, hang around the kitchen at dinner time and you'll probably be invited to eat with other guests.
Check out my Guide To Hostels in Europe to get a more in-depth look at the world of modern hostels and visit my Accommodations Page to see my list of the best hostels in Europe.
Stay In A Fun/Popular Neighborhood
I always try to book accommodation that's located in a fun neighborhood because I love being able to walk out the door and instantly have coffee shops, restaurants, shopping, and nightlife within walking distance.
Fun neighborhoods also tend to be the safest since they're the most popular so there are always people out and about.
The best neighborhoods are typically the most expensive in terms of accommodation so you'll pay a bit of a premium, but I think it's worth the extra costs.
Take A Food Tour, Cooking Class, Wine Tasting, Etc.
Participating in a group event is an excellent way to meet other people.
I love taking food tours when traveling solo since eating is naturally a communal event—especially when there is alcohol involved. Many food tours take place at night so it's a great way to fill your evening after you've spent the day exploring the city. I've personally taken Devour Food Tours in Rome, Seville, and Madrid—all were excellent (check out my Devour Rome Food Tour review to learn more).
Cooking classes are also a great way to meet people since you're all in a kitchen preparing a meal together and then you all gather to eat everything you just made. For example, I've taken cooking classes in Paris at Cook'n With Class and a cooking class in Florence. These classes generally last 3-5 hours so you still have plenty of time to do other things that day.
Take A Walking Tour
Walking tours tend to be a little less social than food tours and cooking classes since you're mostly listening to the guide talk but it's still an excellent way to be around others.
But you'll naturally start up conversations when the guide isn't talking and you might end up making a new travel buddy along the way.
Most cities have free walking tours (the guides work off tips) so it's an affordable activity as well. You can also find more specialty paid walking tours and those tend to attract like-minded travelers.
Couchsurfing, Reddit, and Other Meetup Groups
Most big cities across the world have active Couchsurfing and Reddit meetup groups that attract people eager to meet and chat. These groups typically meet at a local bar to help the conversations flow.
The best way to find these groups is to Google "CITYNAME Couchsurfing Meetup" or "CITYNAME Reddit Meetup." Meetup.com can also be a good resource for finding people who are also looking for things to do.
Rent A Room On Airbnb
While not guaranteed, renting a room in an Airbnb can be a good way to interact with your hosts. Plenty of hosts will invite you to dinner or be open to hanging out.
For example, my Airbnb hosts in Naples invited me to have a homemade dinner with them one evening out on their beautiful rooftop patio.
Use Dating Apps
Using dating apps can be a good way for single travelers to meet locals and other tourists. Plus, meeting a local is a good way to find cooler places that you might not find on your own.
Hit The Bar
The bar has always been a natural place to meet other people.
If you feel weird about drinking alone, I recommend bringing a book and sitting at the bar as you look much more approachable than if you're just scrolling through your phone.
---
Safety Tips For Solo Travelers

While Europe is a very safe place to visit, common sense safety measures are still something that all solo travelers should consider.
Act Like You Belong
One of the best things you can do while traveling alone is to simply act like you belong. Walk with confidence. Pretend like you've been there a million times before. People who look lost and bewildered instantly stand out.
Stay In A Safe Neighborhood
Always do some research before booking your accommodation to ensure it's in a safe neighborhood—especially at night.
TIP: The areas around train stations in Europe are often a little sketchy (since there is a large transient population) but this is also where much of the cheap accommodation is found. So keep this in mind when booking a place to stay.
Listen To Your Instincts
If something doesn't feel right then you shouldn't do it. It's a pretty simple concept but sometimes it's easier said than done.
Know Where You're Going
Pulling your phone out every two seconds to see where you're going will naturally draw attention to yourself and it's a signal that you're lost. So spend a little time studying your route so you only need to check periodically.
Keep Connected With Reliable Mobile Data
Having reliable mobile data for your phone can be a huge help when traveling—you need it for Google Maps, rideshare apps, digital train tickets… and just about anything else so don't rely on hard-to-find free wifi to keep you connected.
I recommend buying a cheap prepaid European data plan—check out my guide to How to Use Data Plans and Smartphone Phones in Europe and my guide to the best eSIM data plans for Europe.
Get Familiar With Common Travel Scams
As G.I. Joe says, "Knowing Is Half The Battle" so it's smart to familiarize yourself with the most common travel scams so you can avoid them.
I've written extensively about How to Avoid Pickpockets and Outsmart Thieves in Europe and How to Avoid Common Travel Scams In Europe but here are a few safety tips to consider while traveling alone.
You can also Google "scams in CITY" to get a better idea about the specifics of common scams in individual cities—for example, the "deaf/mute petition scam" is popular in Paris and Bus #64 in Rome is a hotspot for pickpockets.
Pack Light and Blend In
Lugging around a huge, heavy suitcase or massive backpack makes you an instant (and slow-moving) target. This is even more true in chaotic, crowded, and pickpocket-heavy locations like train stations, subways, and city buses.
Furthermore, knowing how to dress so you don't instantly stand out as a tourist can also give you another level of safety.
I've written multiple packing-related articles you might want to check out:
Buy Travel Insurance
Travel insurance is smart for all travelers because it can save your butt financially. I use and recommend World Nomads for most travelers but there are a handful of other travel insurance companies.
---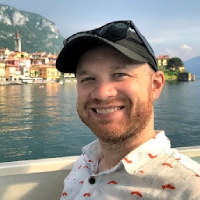 Latest posts by James Feess
(see all)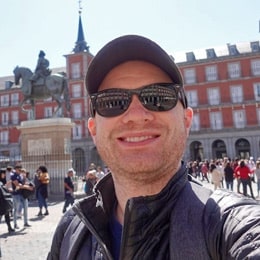 No Funny Business
The Savvy Backpacker is reader-supported. That means when you buy products/services through links on the site, I may earn an affiliate commission—it doesn't cost you anything extra and it helps support the site.
Thanks For Reading! — James
Questions? Learn more about our Strict Advertising Policy and How To Support Us.