I've been wearing my Allbirds Runners off and on since 2018 (read my Allbirds review)—and since that time this start-up shoe brand has exploded in popularity. I guess it's not surprising since they've been dubbed "the world's most comfortable shoes."
But there is one area where Allbirds has traditionally come up short—in the rain/snow.
Well, in late 2019, Allbirds introduced their Mizzle line of water-resistant Runners (low-top) and Runner-Ups (high-top) shoes to give folks an option for wet/winter days.
I don't think Allbirds expected these to be such a big hit because they seem to sell out as soon as they're restocked. So you might have to check back if you don't see your size.
UPDATE: Allbirds now has their Wool Dasher Mizzles which are a mixture of their Dasher running shoes with the weather resistance benefits found in the Mizzles—I hope to try them out soon.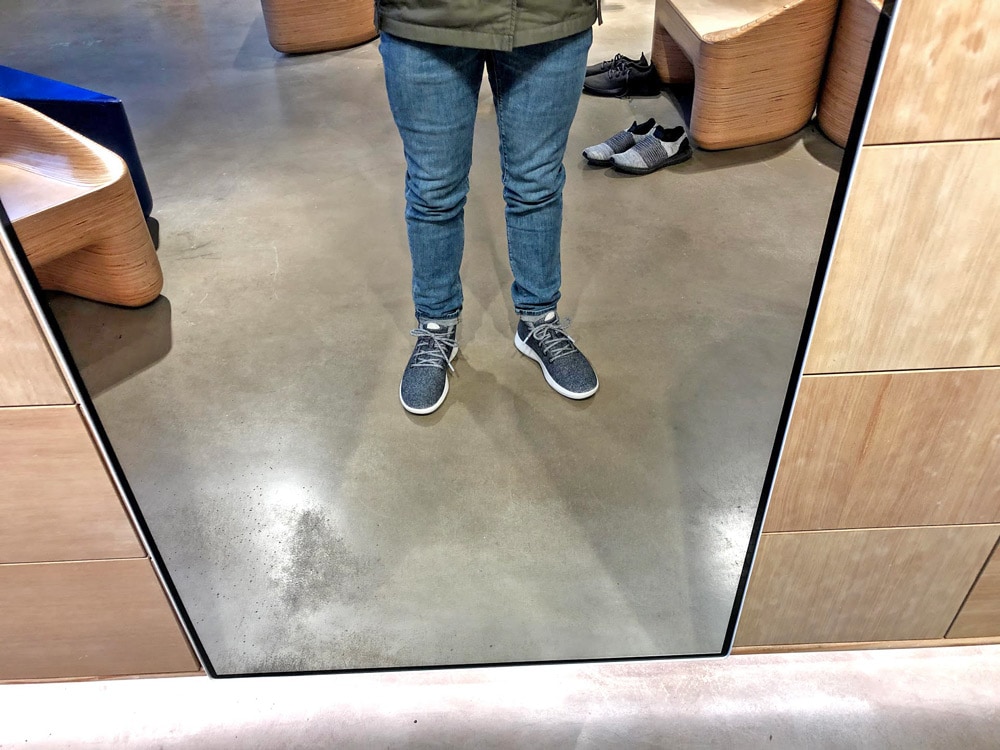 I started by dropping by Allbrid's SoHo location in downtown Manhattan to pick up a pair to test them for myself.
I ended up buying the Runner-Ups as I like the look of the high-tops better than the low-top runners.
WEAR UPDATE 11/2/2022: I first got my Mizzles in late 2019 and it's finally time to break them out again now that the weather is getting cooler and wetter. I wore my Mizzles again last week and I'm still really digging them. Super cozy and comfy.
---
My Allbirds Mizzle Review

Allbirds Winter Shoes
"Sweatpants for your feet."
That's how I describe what it's like wearing my Mizzle Runner-Ups. They're seriously cozy. I find myself constantly reaching for them when I head out to get coffee or run errands around NYC during the cold months.
And since they're water-resistant I don't have to worry about wearing these bad boys in the rain. Ok, they're not completely 100% waterproof (i.e. you shouldn't step in huge puddles) but they do a nice job for day-to-day urban wear/travel.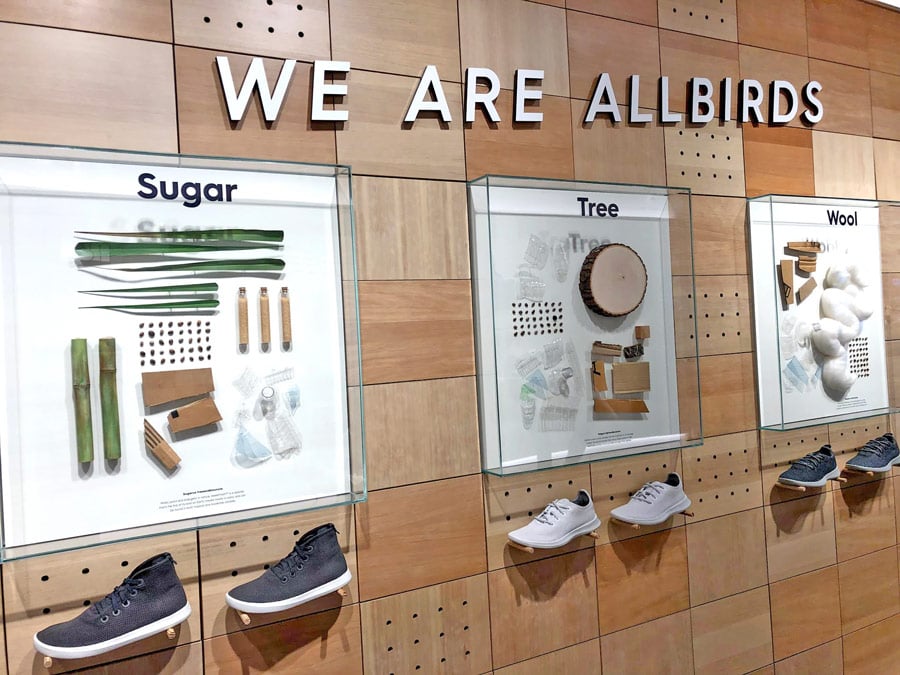 I also appreciate how Allbirds uses sustainable materials and they've gone 100% carbon neutral in 2019 so that's a nice bonus.
Allbirds also gives you a 30-day return policy so you can test them out for a month and send them back if they don't work out.
Style & Mizzle Runners vs Runner-Ups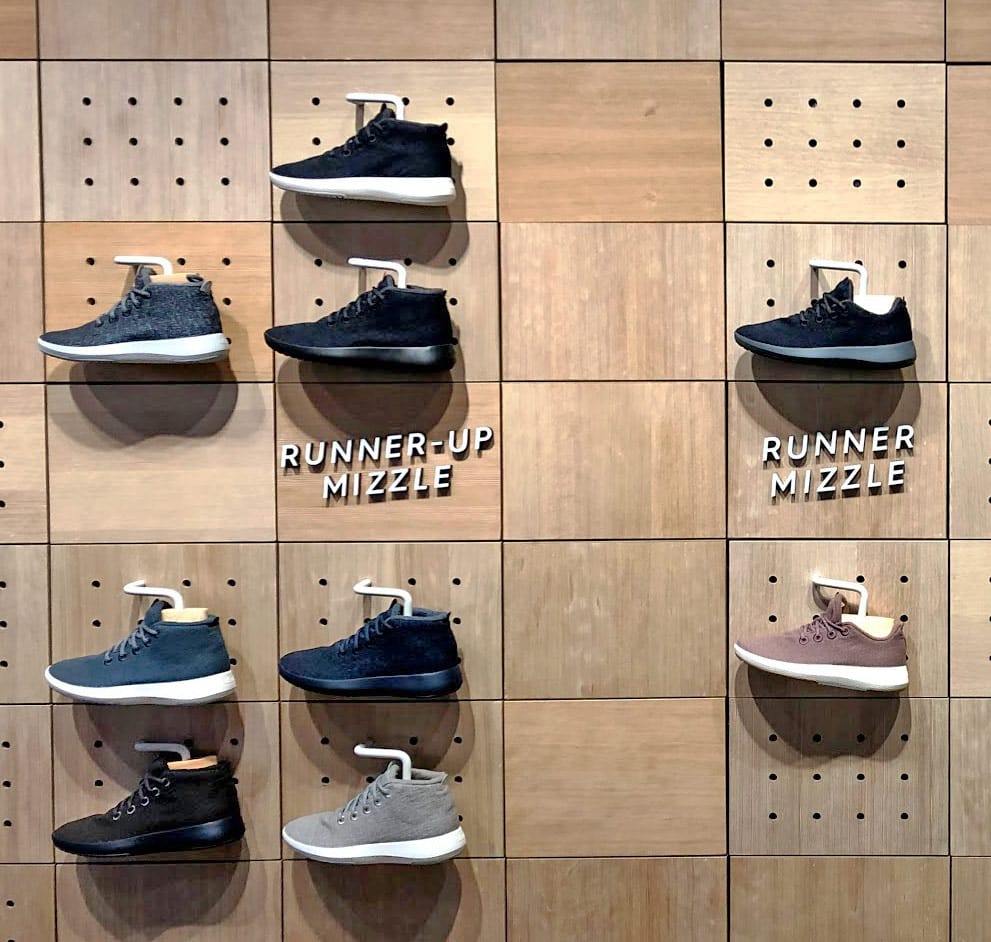 Alright. Let's start with a quick note about the style of the Mizzle and the difference between the Runners and the Runner-Ups.
I was drawn to the Runner-Up since I like the "boot" look. If I were planning on wearing these with shorts I might have picked the runners but the Runner-Ups were much more practical for my needs.
I'm honestly digging the overall style of these. Some people have complained that the sole is a little big but I don't think it's noticeable. It's also a functional design element since it helps you walk through shallow puddles without getting the fabric wet.
As far as available colors… I was honestly a bit disappointed and it would have been nice if there were a few more options. But, I've noticed that Allbirds is always releasing limited-edition colorways so I imagine we'll see other options in the future.
I picked the Natural Grey w/ Cream Sole because I really like the look of this color combo but they have multiple color options.
Initial Comfort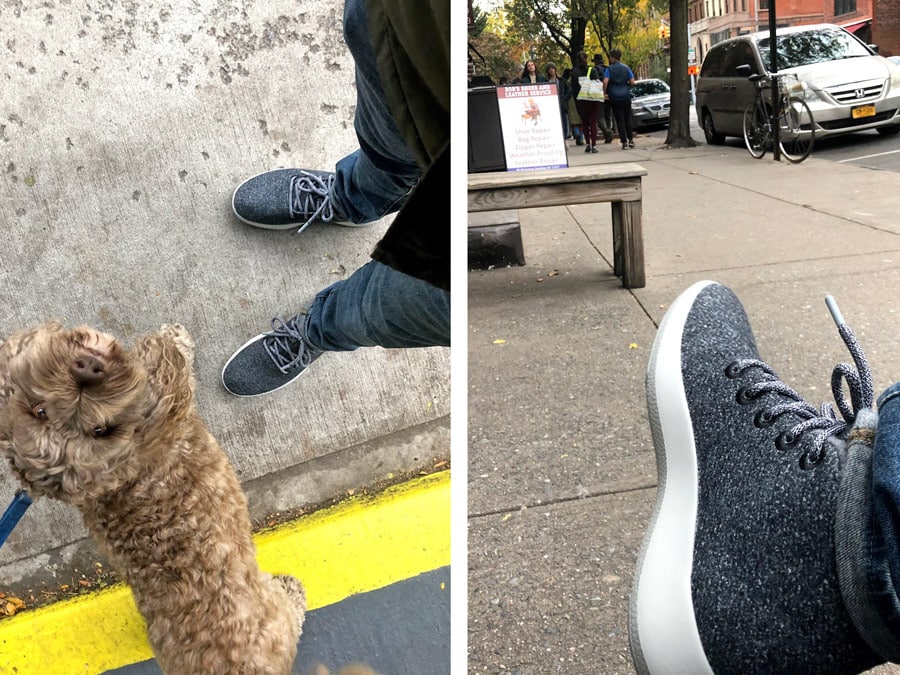 To test the initial comfort of my Mizzles I put on a pair of tall socks and walked casually around Brooklyn for a bit. I found my Mizzles to be more comfortable than my previous pair of Wool Runners. I didn't experience any uncomfortable rubbing or blisters.
I read some reviews from other people who said the Mizzle's water-resistant lining felt less soft than traditional Wool Runners and that made the shoe feel a little stiffer and a bit less comfortable. I can kind of see their point but since I wear socks I didn't feel much difference. In fact, I like the extra stiffness of the Mizzle so this might just come down to personal preference.
I know some people have reported needing a break-in period so your results may vary.
The Mizzles are also lined with soft merino wool so you can wear them without socks — which is one of the selling points. Personally, I prefer wearing these with socks but they're perfectly comfortable without them.
Extended Wear/Comfort

I know a lot of my readers are interested in wearing their Allbirds for travel so that's why I wanted to address comfort for extended wear.
Personally, I've had no issues wearing these all day as I do my day-to-day life in NYC but I've yet to put these through a heavy 10-15 mile day of pounding the pavement. [But I promise to update this once I have a free weekend to put these through their paces].
Allbirds only come in full sizes so that is a little annoying. Allbirds recommend sizing up if you're between sizes. That said, Allbirds are known to stretch out a bit.
I did want to point out that the soles of these Mizzles are made from Brazilian sugarcane (which they call SweetFoam™) which has a lot of bounce. It really adds to the overall comfort.
Note: Although these are called Runner-Ups/Runners, these are not running shoes.
Materials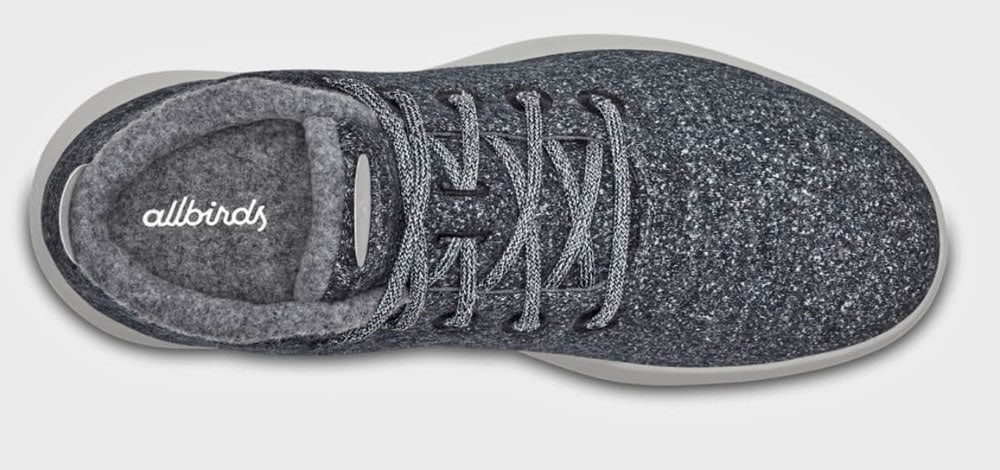 For those of you not familiar with Allbirds, these shoes have become famous for being made out of merino wool. I know that wool shoes sound a little odd but it works out surprisingly well.
Merino wool is naturally soft, moisture-wicking, and helps prevent odor — which are all things that work well in a shoe.
These are also lined with wool so you can wear them without socks and they'll still be comfortable. I wear mine with socks so I've only gone sockless for very short amounts of time so I can't comment on how they fare with extended wear.
The soles are made from Brazilian sugarcane which is surprisingly bouncy.
Wet and Cold Weather Performance

The Mizzles are water-resistant but not waterproof—i.e. these aren't heavy-duty winter boots that can withstand huge puddles of slush. That said, I've found them to repel rain well in general fall/winter conditions.
First of all, the outside is treated with a water-repellent coating that helps water roll off. I'm curious how long this coating will last so that's something I'll have to revisit after I've worn them for a longer period of time.
Next, there is an "ultra-thin Bio TPU membrane layered between the wool upper and the interior of the shoe to prevent water seepage." This is where most of the water resistance comes from.
And third, there is a thicker sole that puts a little more space between your shoes and the wet ground. Additionally, they added extra grips on the soles to help with additional traction and adds durability.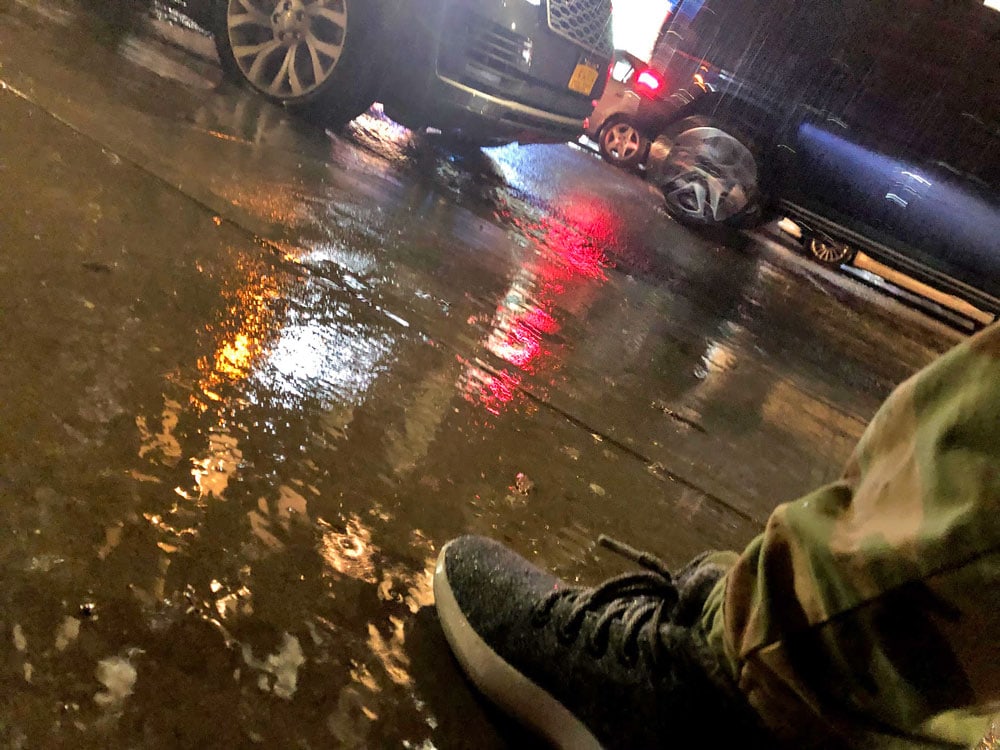 I got caught in a heavy rainstorm and after about 15-20 minutes of walking, I started feeling that my feet were getting a little wet. I also didn't have an umbrella so I was very exposed to the elements.
Anyways, only small parts of my socks were wet but it's safe to say these aren't "waterproof." As I mentioned before, these are best for light rain so in most conditions the Allbirds Mizzle should stand up to the elements.
Breathability & Warmth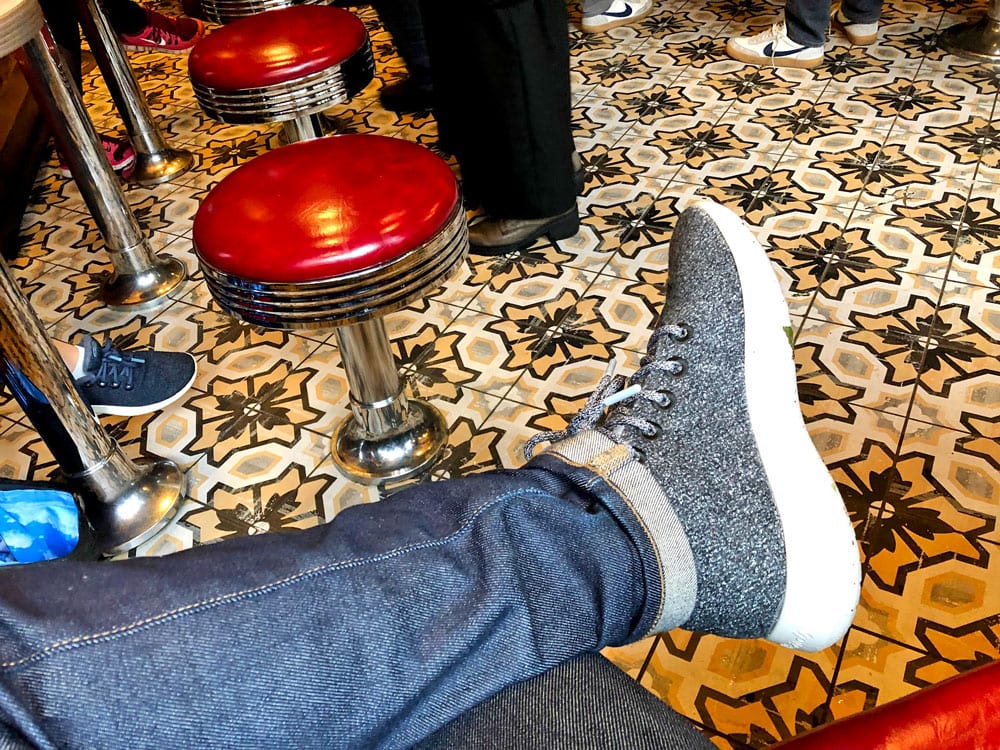 I found the Mizzles to be warmer than my previous Wool Runners. I'm sure it's because the water-resistant lining adds some heartiness and might not breathe as well. I also assume the high-top style traps in the heat a little more than the low-tops.
This, of course, can be a negative or a positive depending on the temperature —i.e. your feet might get sweaty if the weather is warm but the warmth could be welcomed in the cold weather.
My main concern is working up a sweat during extended wear and then having sweaty feet — which isn't great when it's cold. That said, a nice pair of socks should help. Or, if you're not prone to sweaty feet, then it might not matter to you.
Durability

As I mentioned before, I've only had my Allbird Mizzles for about a month so I can't comment on durability yet. [I'll report back when I've put more miles on them]
But the tougher and grippier treads should help add to the soles' durability.
Odor and Washability
The original Allbirds Wool Runners can be washed in the washing machine but there is no mention of this on the Allbird's website for the Mizzles — so I'm going to assume these aren't machine washable… but I'm honestly not sure if this is true or not.
As far as odor, I haven't worn these long enough to really know about their anti-odor performance.
In-Store Experience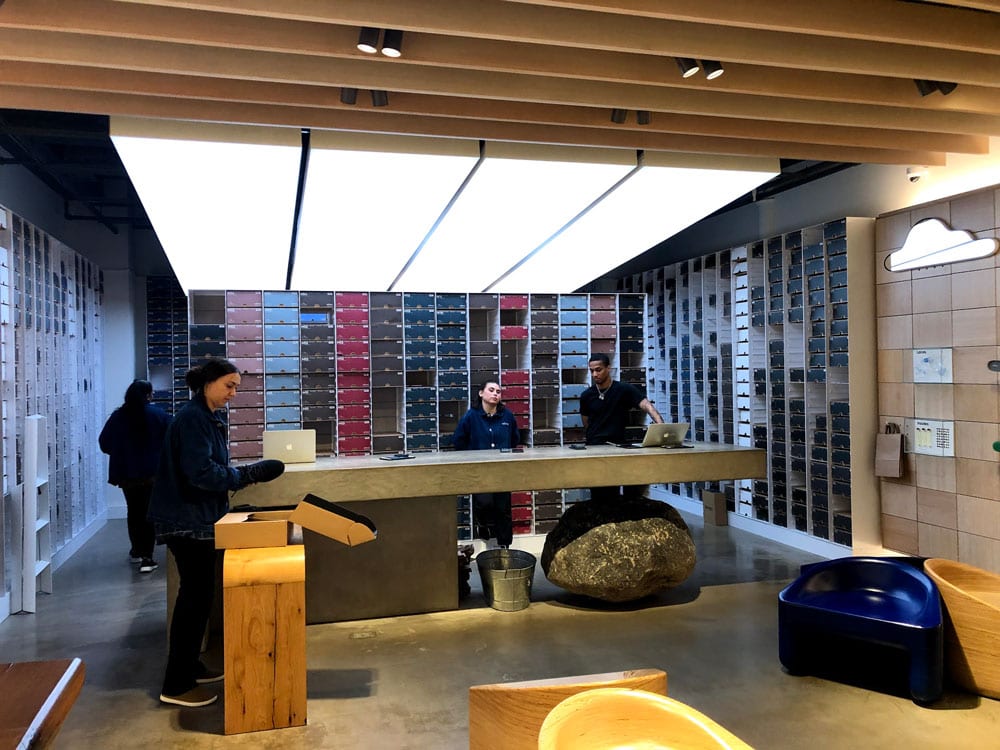 Allbirds is mainly a direct-to-consumer company so most people order them online. But they're starting to open a handful of stores so I recommend stopping into one if you live near one.
The main bonus of buying them in-store, other than getting to try them on, is that they give you a free pair of laces. In the NYC store, the laces are "NYC themed" so that was a fun extra. I picked "taxi yellow."
The employee also offered to recycle the shoebox for me so I didn't have to deal with that — which I appreciated.
---
Overall Thoughts About The Allbirds Mizzles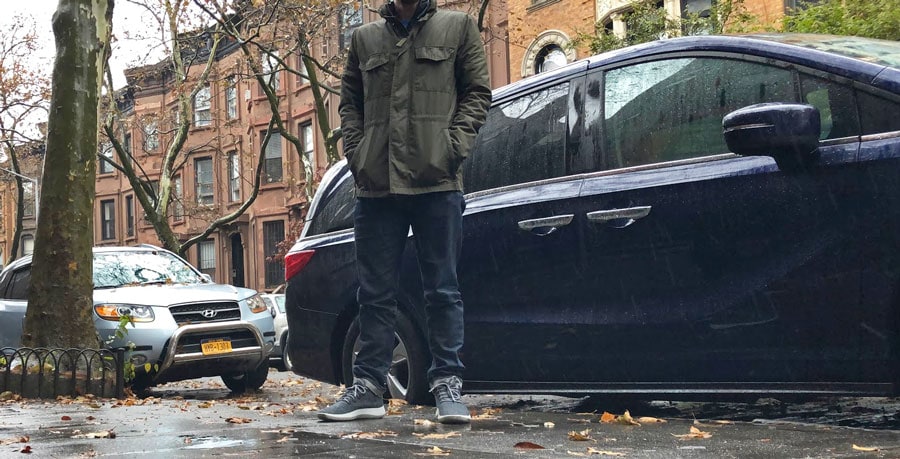 I can honestly say that I'm a big fan of the Allbirds Mizzles.
They look cool, they're super comfortable, they're warm, and they can handle a rainy day.
In my mind, my Mizzles are my go-to weekend shoes. I love throwing them on and heading out to explore the city. Furthermore, I work in a casual environment, so I've also worn these to work and gotten compliments from coworkers.
And how do I think they'd do for travel? Personally, I'm not sure I'd choose these if I only packed a single pair of shoes, but I wouldn't hesitate to bring these as a second pair since they're comfortable, functional, and very lightweight.
The Runner Mizzles are $115 and the Runner-Up Mizzles are $135 so these certainly aren't cheap. I do think they're a quality product but I would understand if some folk found these a little too expensive for their tastes.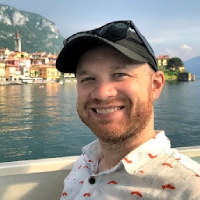 Latest posts by James Feess
(see all)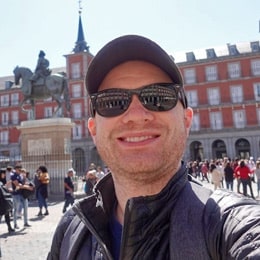 No Funny Business
The Savvy Backpacker is reader-supported. That means when you buy products/services through links on the site, I may earn an affiliate commission—it doesn't cost you anything extra and it helps support the site.
Thanks For Reading! — James
Questions? Learn more about our Strict Advertising Policy and How To Support Us.