Readers of The Savvy Backpacker may know that I have been wearing Allbirds for a few years now — I've owned the original Wool Runners, Tree Runners, and the Mizzle (yes, I have way too many shoes). Naturally, I wanted to do an Allbirds Tree Dashers review since I've owned so many other pairs.
I've also gotten into running over the past year (especially since COVID hit) so I jumped at the chance when Allbirds asked if I wanted to test their new Tree Dashers running shoes.
So how do these eco-friendly/sustainable sourced shoes fare… let's find out!
Allbirds Tree Dashers Review: Quick Thoughts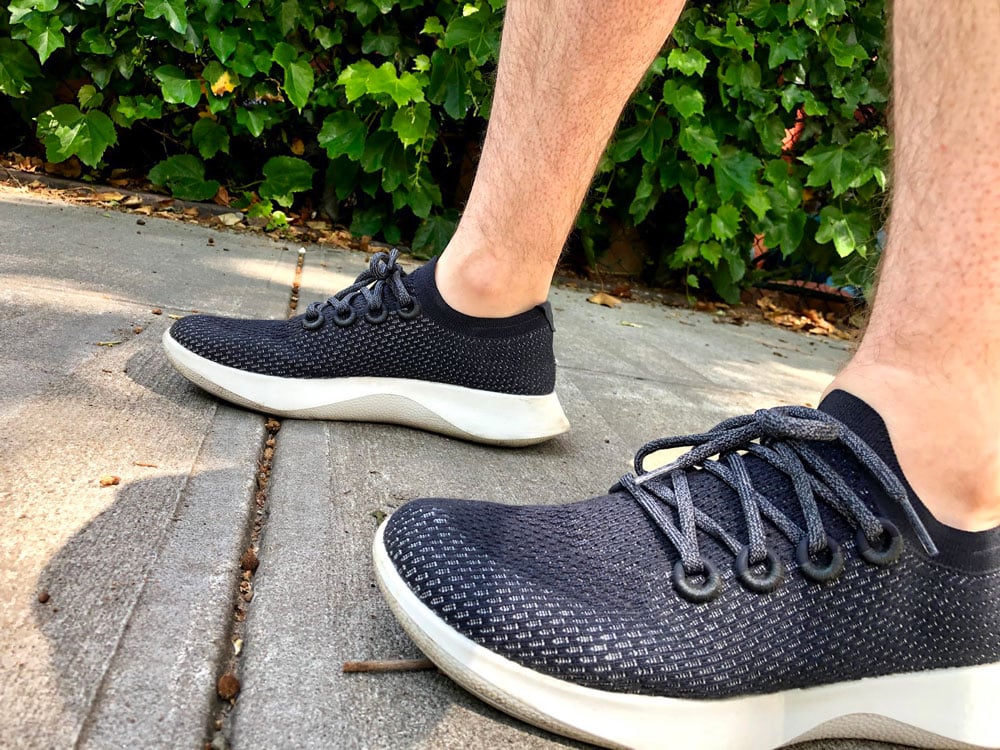 I want to start by saying that I'm not an advanced runner or an expert in running shoes — but I do try to run 20-25 miles a week. Most of my runs are 5-7 miles but sometimes I'll knock out a rare 10-16 mile run. For reference, standard running shoes are the New Balance Fresh Foam 1080 v10. At the time of writing, I've owned the Tree Dashers for about four months.
In my mind, the Allbirds Tree Dashers are best for shorter runs and light jogging — maybe around 3-4 miles. Once you get to around five miles I feel like I'd want higher-end specialty running shoes.
That said, I love my Tree Dashers for walking and everyday wear. I find myself reaching for them all the time since they're super comfortable and easy to slip on. I also like that they can be comfortably worn without socks — although I don't think I'd go running without socks.
I also find that the Tree Dashers are fairly streamlined so they fly a bit under the radar. I mean, they're not the most fashionable shoes in the world but they're understated enough to give off a cool vibe — especially some of the brighter colorways.
And for you travelers out there, these make a great lightweight and easily packable pair of shoes for urban travel.
Now, whether they're worth $125 is something you'll have to decide for yourself. Then again they are made out of sustainable materials so that's something you need to factor into your decision.
By the way, Allbirds offers free shipping & no questions asked 30-day returns (they donate lightly worn shoes to charity) so that's something I really appreciate.
Check out the Tree Dashers on the Allbirds website to learn more.
---
Allbirds Tree Dashers Review: My In-Depth Look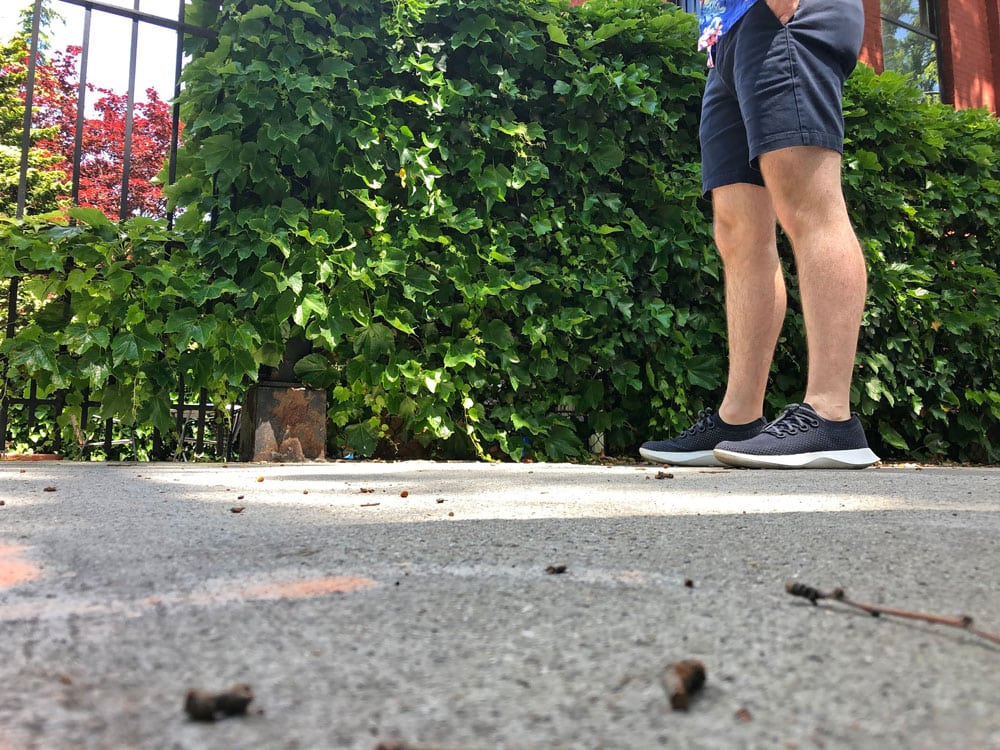 Alright, now that I've worn my Allbirds Tree Dashers for a few months I wanted to share my thoughts for anyone looking to buy a pair of this trendy lightweight (~10.6 oz) running shoe.
Tree Dasher Construction and Materials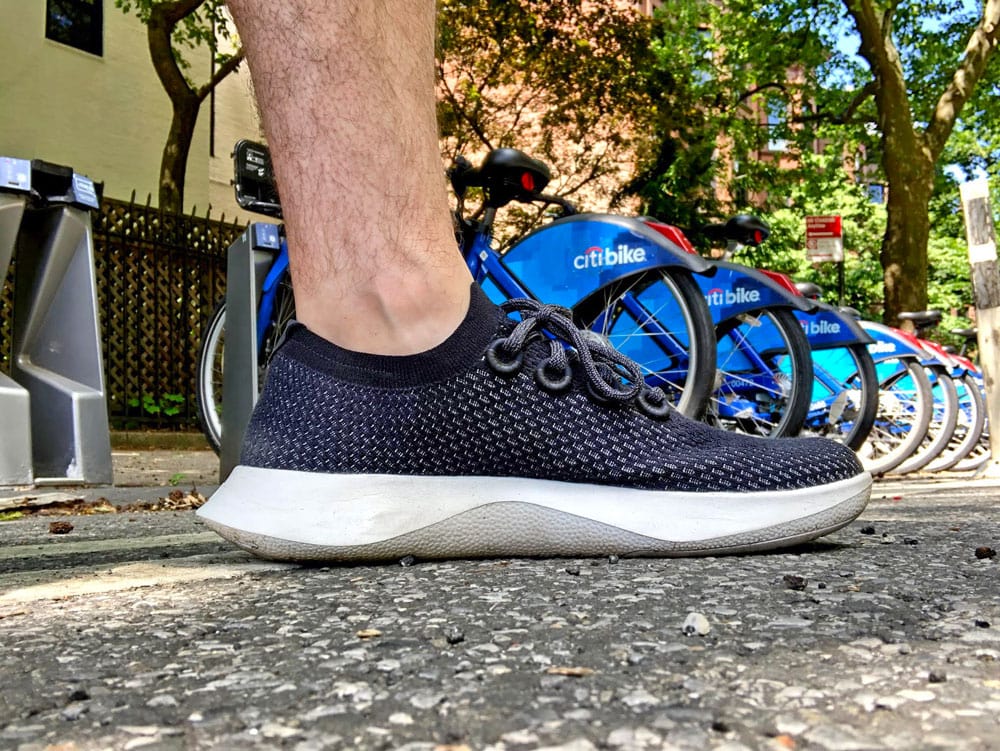 Allbirds became famous for constructing their shoes with sustainable materials. The Tree Dashers are made from eucalyptus trees fibers, a little bit of wool around the heel, a SweetFoam™ (sugarcane) sole, and natural rubber for the sole tread.
Overall, I found the construction of the Tree Dashers felt very solid. I've been able to slip in and out of this "sock-like" design without them stretching or becoming misshapen.
Let's take a deeper dive into each of the shoe's components.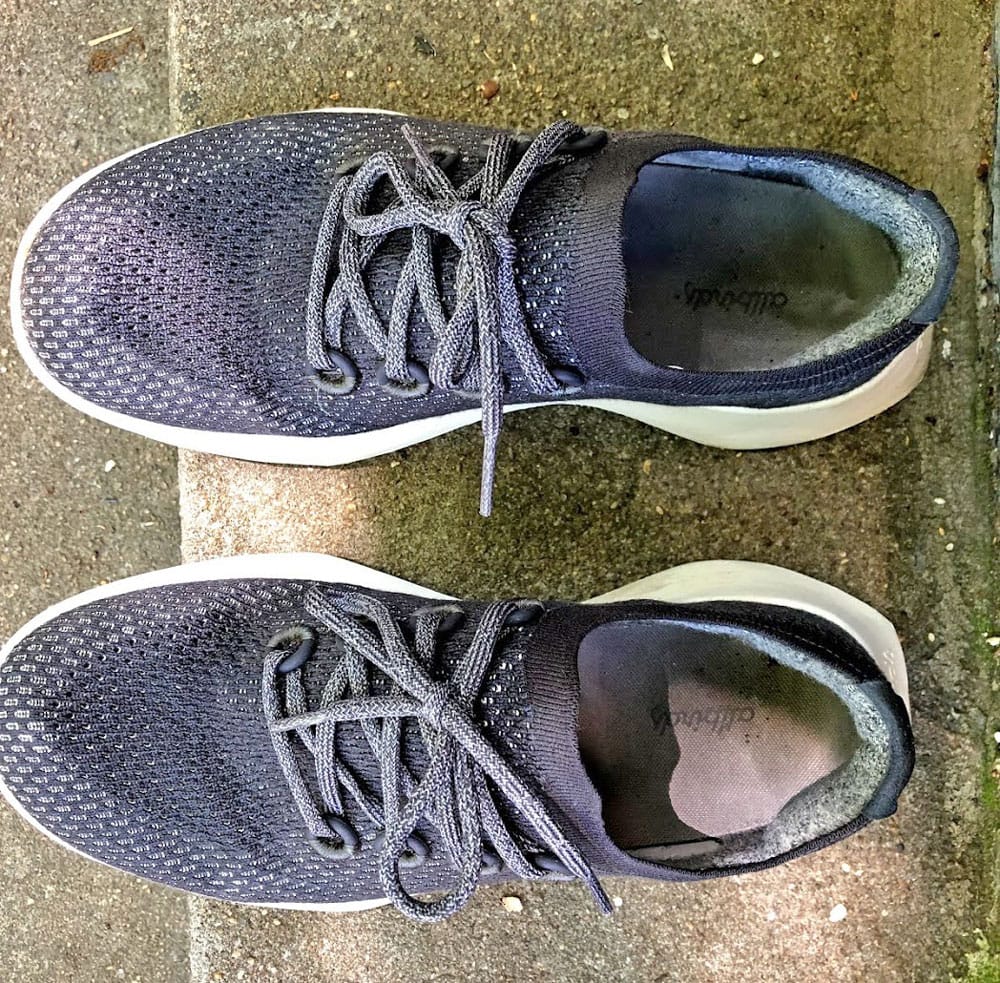 Ohh, and I almost forgot that the Tree Dashers are machine washable (but you gotta air dry them) so that's a cool feature. I haven't tried washing mine yet (as you can see) but it's nice to know it is an option.
Upper and Laces
The main fabric of the Tree Dasher is made from eucalyptus tree fibers which feel lightweight yet sturdy — it doesn't seem different from any other kind of knit shoes I've seen on the market. They've added a little extra reinforcement around the toes and sides which I assume is to strengthen/reinforce and give structure to the mesh fabric.
I would like to point out that you'll want to make sure your toe hits the reinforced part of the shoe. My pair might be about a half size too large so my big toe sometimes presses up against the un-reinforced section of the upper — which is starting to make a little divot.
The inner heel is lined with soft wool which I find also adds to the overall comfort — especially if you're going sock-less.
The Tree Dasher features a sock-like tubular design so there is no tongue — which adds to the overall comfort.
The laces are attached to the Tree Dasher through a series of round external eyelets. I thought they were a little funny looking at first but I don't mind it now. I do like the thick laces — the last time I was at the NYC store they gave me a free pair of yellow laces that I might throw on these someday.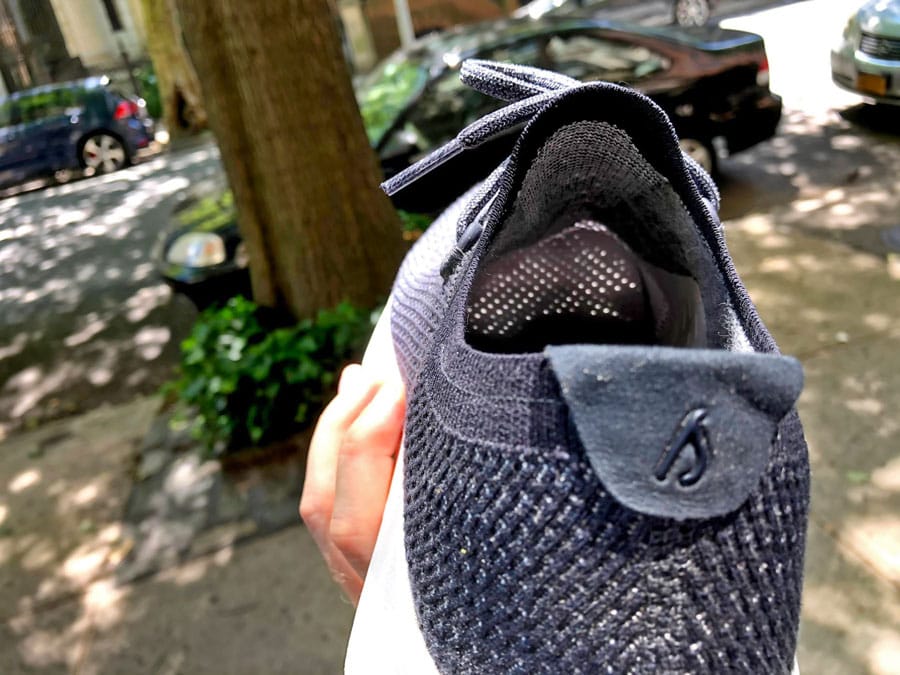 I also wanted to point out that this shoe is plenty breathable as you can see by the light shining through the mesh in this photo. This is one of the reasons it makes sockless wear possible.
Sole and Insole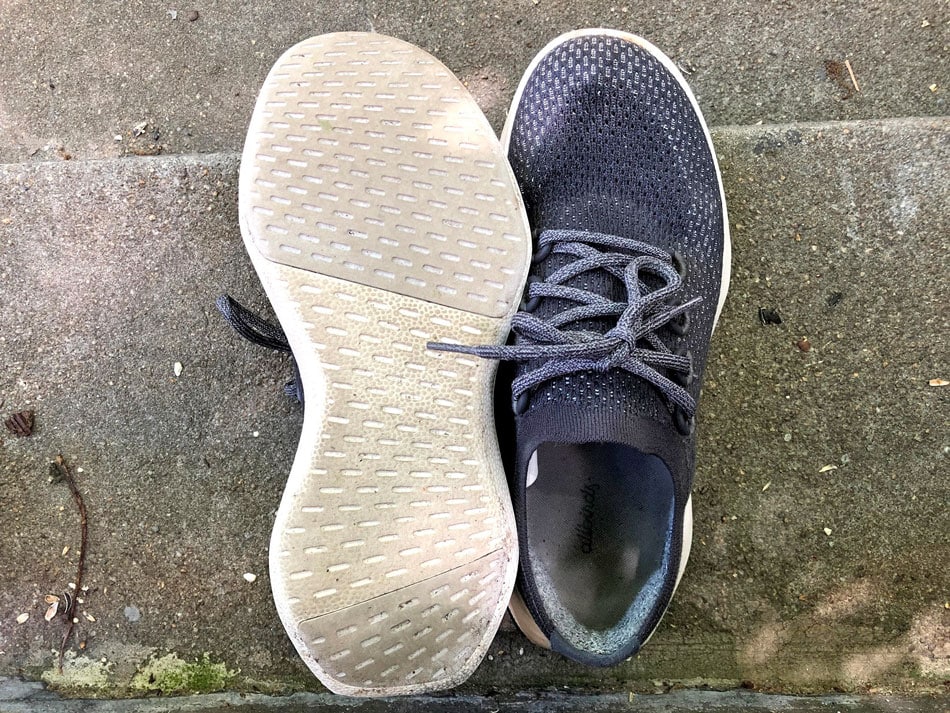 The sole on the Tree Dashers is fairly chunky so it offers a good amount of cushion. They provide a nice amount of springiness when I run and they're a real joy for walking.
However, the sole doesn't really have any traction so they can be quite slippery in the rain — even on concrete. I imagine wet stairs, metal sidewalk storm-grates, and subway station floors might be a little tricky.
Tree Dasher Comfort & Performance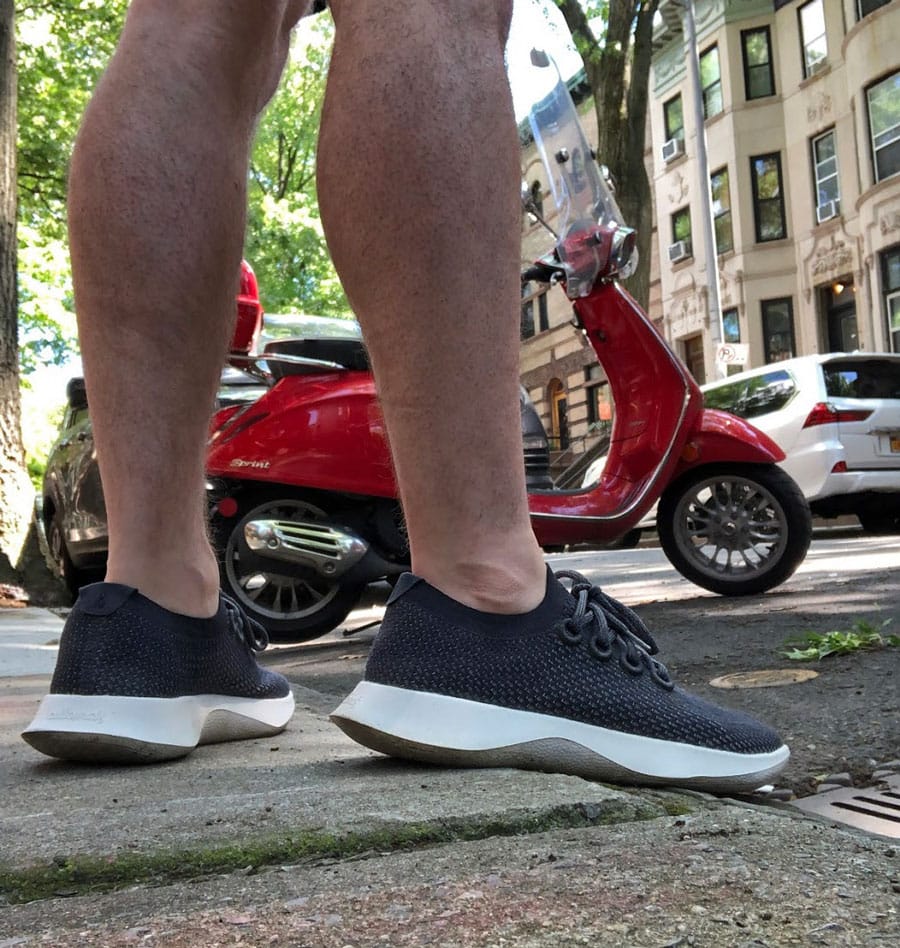 Allbirds are known as being the "most comfortable shoe in the world." I don't know if that's true but I won't deny that the Tree Dashers are super comfortable.
According to Allbirds, "… the responsive dual-density SweetFoam midsole supports maximum cushioning and energy return, while the one-piece zonally engineered Eucalyptus Tree knit cradles and stabilizes the foot." I don't know what all of that means but my feet are happy when I wear my Tree Dashers.
I love slipping these on when I need to run errands or if I feel like taking a walk around the neighborhood. I also think these would make a solid travel shoe since they work really well in an urban environment and they're very lightweight.
Furthermore, I appreciate that the Tree Dashers come in half sizes since other Allbirds models only come in full-sizes.
I often wear mine without socks and I've never had any issues with odor or blisters. The fibers/material is soft and a bit sock-like and the merino wool heel liner is also soft and padded for extra comfort. In fact, I didn't even need to break these shoes in so that was a nice bonus.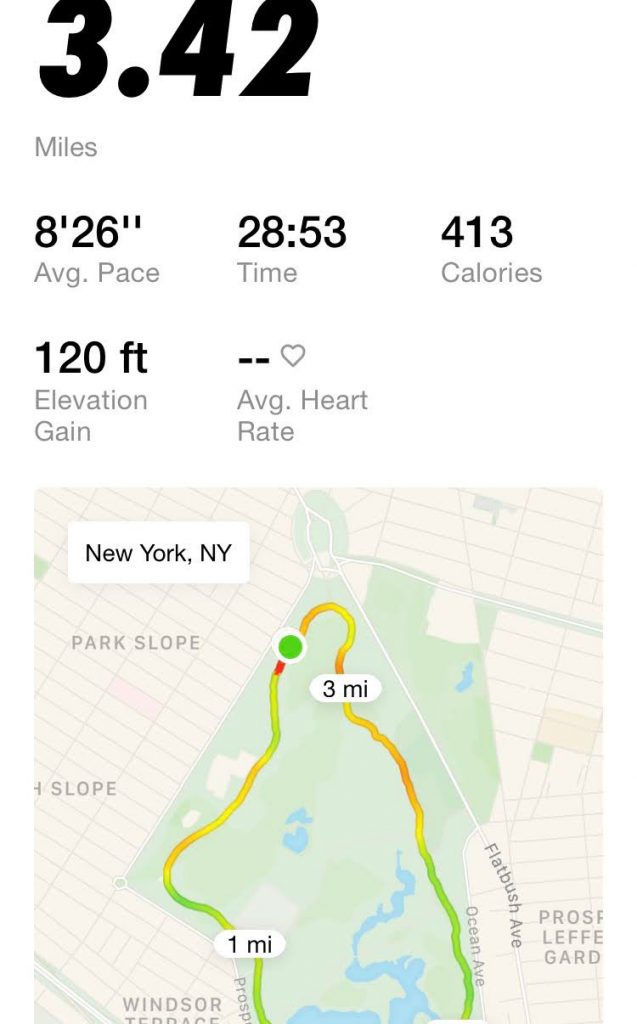 Running wise, they're also comfortable for light and shorter distance runs. I feel like the soles give enough padding for my typical 3.5-mile light run days. I did notice a little heel slippage with these but I'm not sure if that's because they're a tad large or if it's an outcome of the design.
Again, if you're a serious runner I think it makes more sense to get fitted at a shoe store as different style shoes fit different running styles.
Tree Dasher Style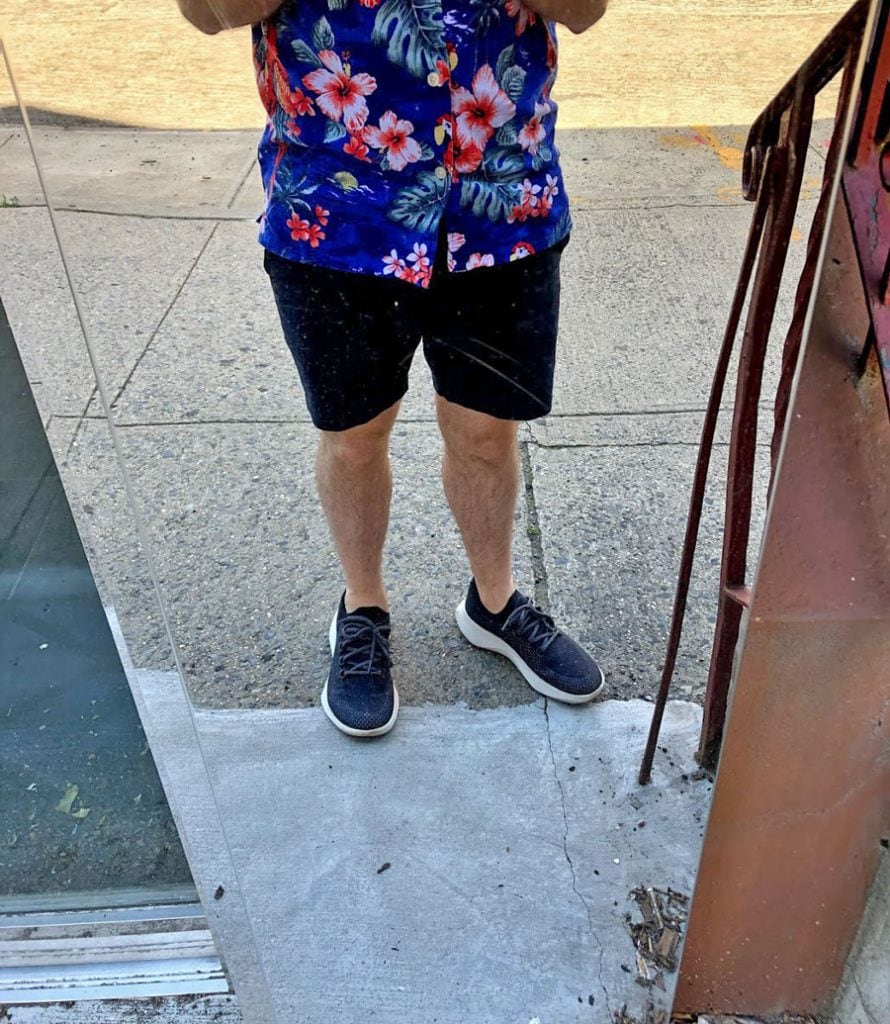 First of all, you shouldn't get your fashion advice from me — so take this section with a grain of salt 🙂
Like the other Allbirds before it, the Tree Dashers embrace a minimalist but a little quirky style that's obviously struck a chord with a lot of people.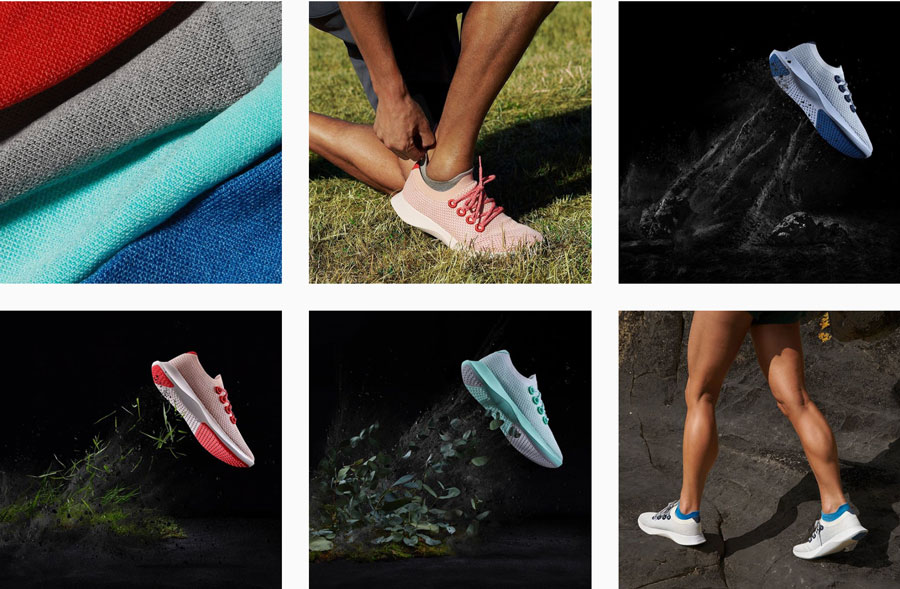 I'd say these walk that line of looking sporty without screaming "running shoes." Personally, I wouldn't call the Tree Dashers super fashionable but they're also not unfashionable — they're kind of a hip neutral style (which I can appreciate). However, the Tree Dashers come in a lot of other fun colors which I think can kick up the cool factor a few notches.
That said, if you're looking for something a little more stylish I recommend their original Wool Runners because I think they're a little more versatile (but they're also not a running shoe).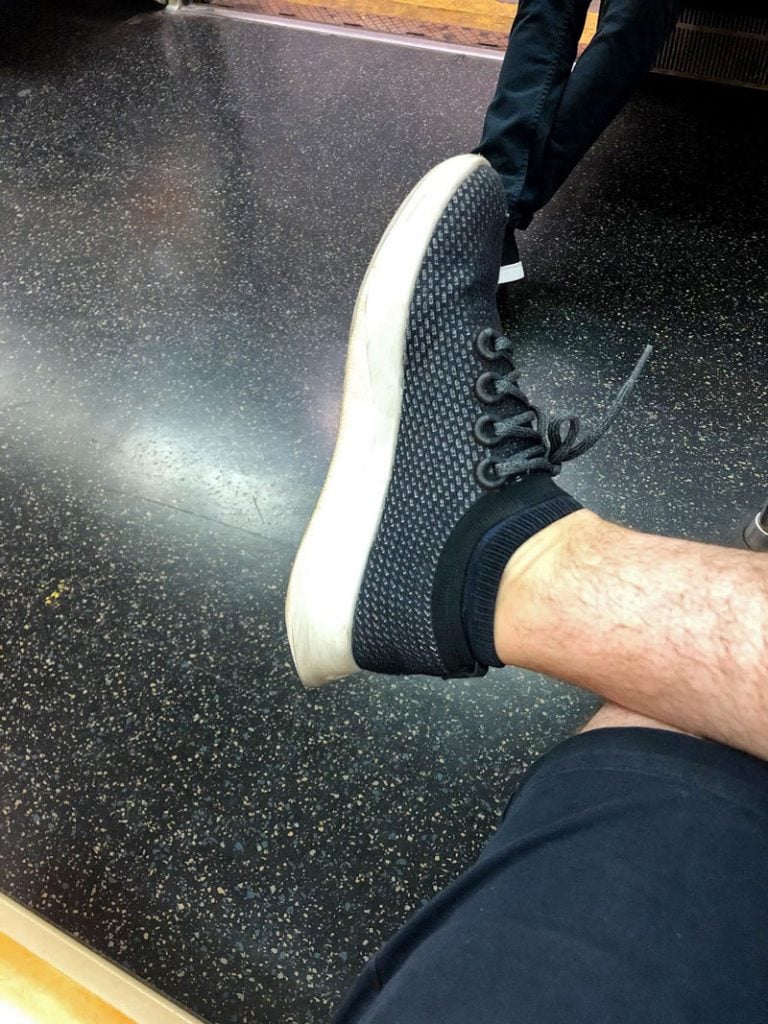 And here's what they look like with low-cut (but not no-show) socks.
Sustainability & Company Mission
One of the large draws to Allbirds is their commitment to sustainability — which is why they use sustainable materials like wool, sugarcane, eucalyptus, and other natural materials.
Personally, I like that I'm wearing a product that doesn't have a large environmental footprint as a traditional pair of shoes does — in fact, Tree Dashers are carbon neutral. Not surprisingly, these types of products are priced at a premium so Allbirds aren't exactly cheap.
---
Final Thoughts
I'd classify the Allbirds Tree Dashers as a great day-to-day athletic lifestyle shoe that works well for activities like walking, running errands, exploring cities, lighter workouts, and light jogging. While I wouldn't reach for my Tree Dashers for a long 5+ mile run, I did find that it worked well for my shorter runs.
They're super comfortable as a day-to-day shoe — at the moment my Tree Dashers are my "go-to" shoe when I go about my neighborhood or if I have to go do things in the city. Their minimalist styling means they look good with any kind of casual or athletic outfit.
I also dig Allbirds' commitment to sustainability — which is a major selling point for a lot of Allbirds customers.
Allbirds Tree Dashers cost $125 (with free shipping and free returns) from the Allbirds Website.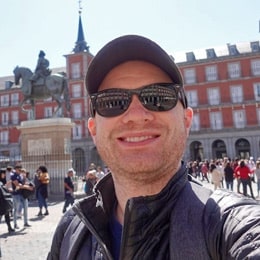 No Funny Business
The Savvy Backpacker is reader-supported. That means when you buy product/services through links on the site, I may earn an affiliate commission — it doesn't cost you anything extra and it helps support the site.
Thanks For Reading! — James
Questions? Learn more about our Strict Advertising Policy and How To Support Us.