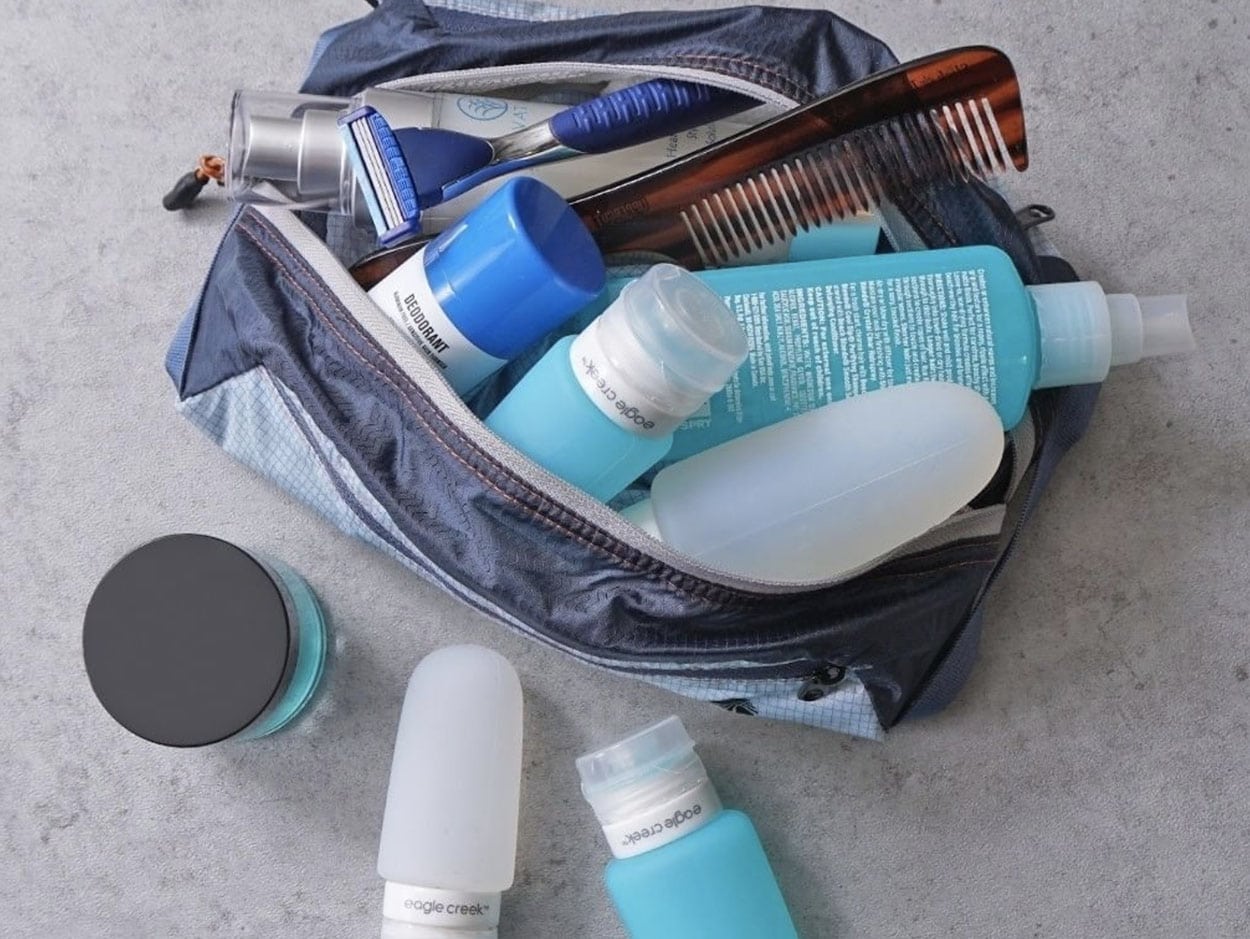 Travel toiletries have posed a challenge to just about every traveler — specifically, how does one strike the balance between packing what's needed and packing way too many toiletries. It's tough, even for seasoned travelers.
So don't worry if you feel overwhelmed by knowing what you should (and shouldn't) pack for your trip — that's exactly why I created this travel toiletries packing list.
Ok, let's dive in.
My Philosophy On Travel Toiletries
Before we jump into this packing list, let's look at a few major considerations that will impact the kinds of toiletries you pack and might shape your packing philosophy.
Packing Light and Carry-On Regulations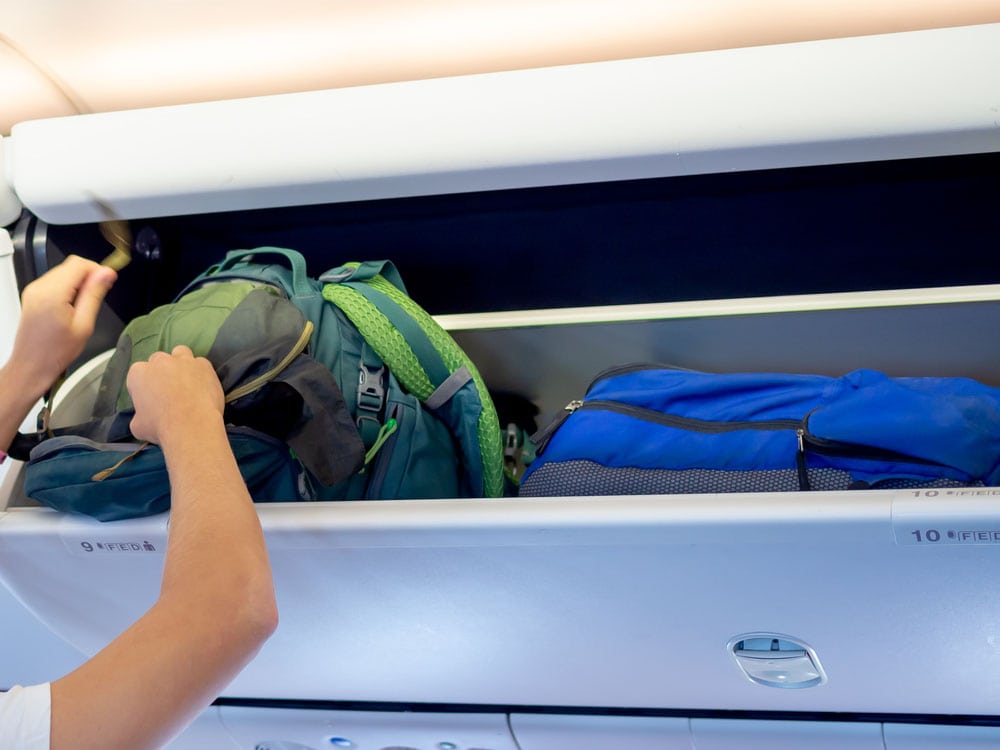 Personally, I travel as light as possible. Ideally, I only travel with a single carry-on sized backpack/suitcase — which drastically reduces the number and size of toiletries I travel with. It also means having to stick to TSA liquid regulations.
Obviously, carry-on travel isn't for everyone.
However, every traveler should make it their goal to travel as light as possible. At the very least, you need to be able to carry your bag up multiple stairs without any trouble.
Unfortunately, toiletries are often bulky and heavy so reducing the amount you pack is one of the best ways keep down your luggage weight.
Buy As You Travel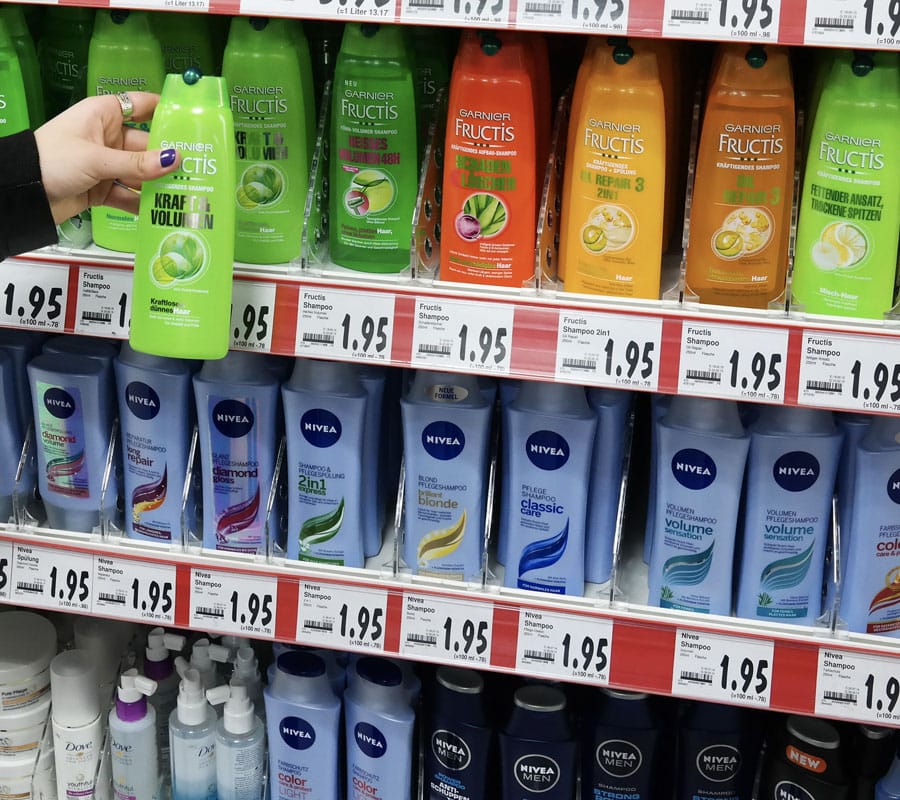 Unless you're traveling to the far corners of the Earth, there is an excellent chance you can purchase just about any toiletry you need at your destination.
My general philosophy is to only pack the things I 100% know I'll use and then buy things if the need arises. Furthermore, some items are better purchased once you arrive.
Additionally, many hotels/hostels/rental apartments come stocked with some toiletries so double check as this might help reduce what you need to pack.
Travel-Sized Products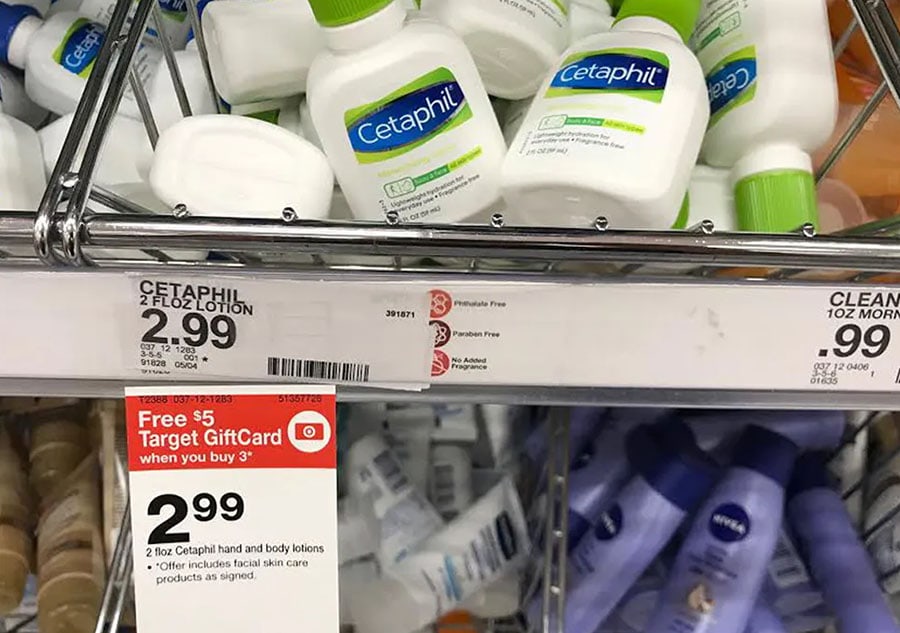 Travel-sized products have always annoyed me because they're not only expensive but some feel wasteful as well. I prefer to find alternatives (like using refillable travel-sized bottles).
On that same note, I'm rarely a fan of normal items that have been turned into "travel-versions" of themselves. For example, "travel toothbrushes" are just worse versions of normal toothbrushes and it's not like a standard toothbrush isn't travel-friendly.
---
Travel Toiletries Packing List

Here's a list of recommended travel toiletries that you might want to pack for your next big trip.
Toiletry Bag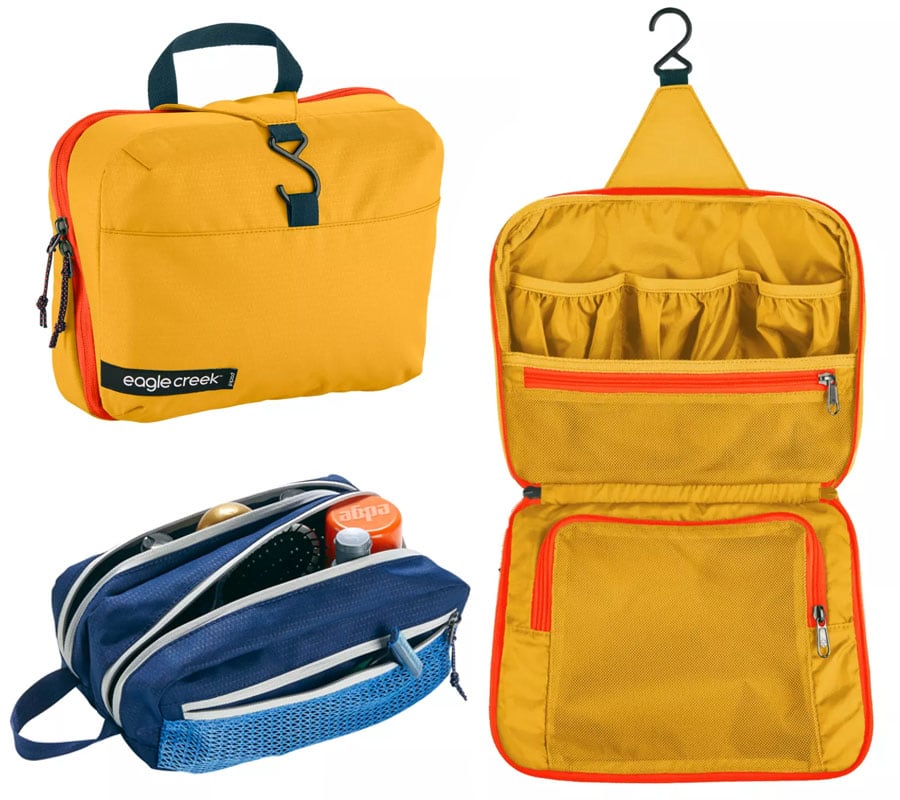 A quality toiletry kit is a must-have because it helps keep all your stuff organized and easily mobile between your bag and the bathroom.
I highly recommend choosing a toiletry kit that has a hook so you can hang it up — don't be surprised if your accommodation has little to no counter space.
Personally, I'm a fan of minimalist toiletry kits because they take up less space in your bag and it helps you limit the amount of stuff you pack.
GoToob+ Leak-Proof Travel Bottles

Some of my favorite travel-specific products are the carry-on sized GoToob+ refillable bottles — specifically, because GoToob makes some of the best leak-proof bottles that I've tested.
And trust me, you want leak-proof bottles.
These silicon bottles come in a variety of sizes (1.7, 2.5, and 3.4 ounces are all carry-on sized) and a variety of colors — they come in a few larger sizes as well if being carry-on compliant isn't an issue.
GoToob+ bottles are sold in multiple configurations from single bottles to multi-packs. Expect to pay around $15-$30 for a set of three.
Shampoo, Conditioner, & Body Wash

Normally, I purchase things like body wash and shampoo once I arrive. However, if you have products you like then I recommend putting them in smaller travel bottles like the GoToob+ bottles.
Toothbrush, Toothbrush Cover, Toothpaste, & Floss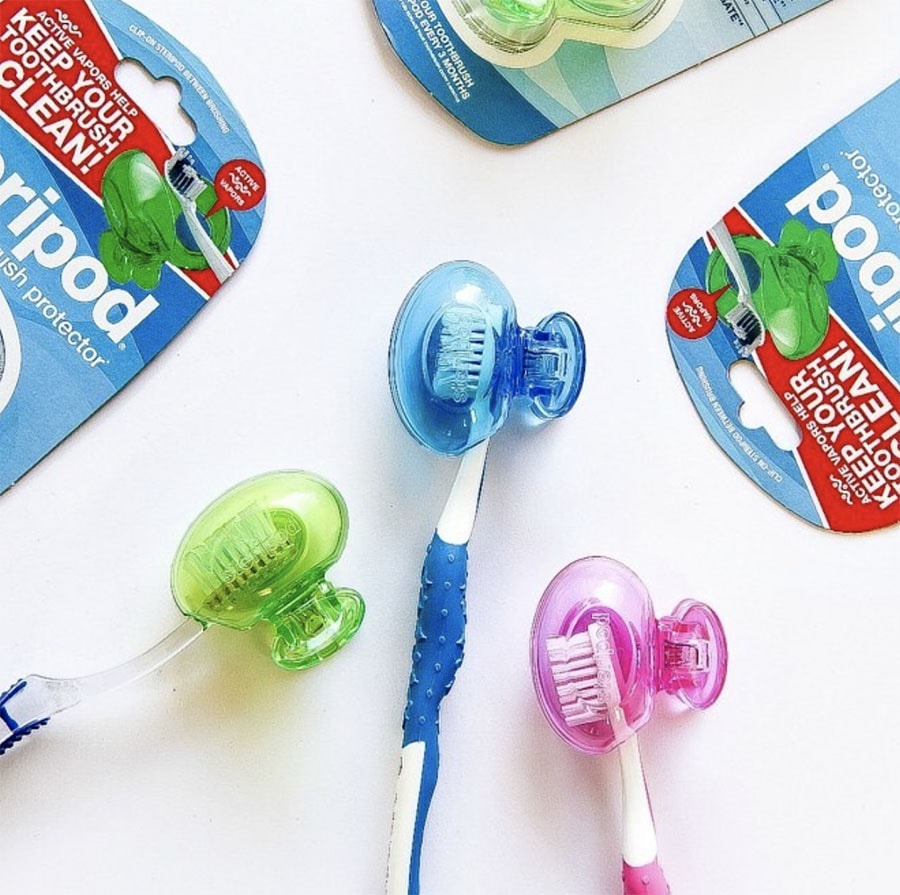 I bring a regular toothbrush when I travel (skip the "travel" toothbrushes — they're all a waste of money).
Throw in a roll of floss as I've found floss to be expensive outside the US. I prefer to pack a travel-sized toothpaste so I can brush right away, but I often buy a regular tube when I arrive.
I'm also a big fan of Steripod clip-on toothbrush covers as they help sterilize your brush (the plastic is infused with thymol, a safe ingredient found in many types of mouthwash) while giving it a physical barrier from other stuff in your toiletry case.
Shaving Razors and Shaving Cream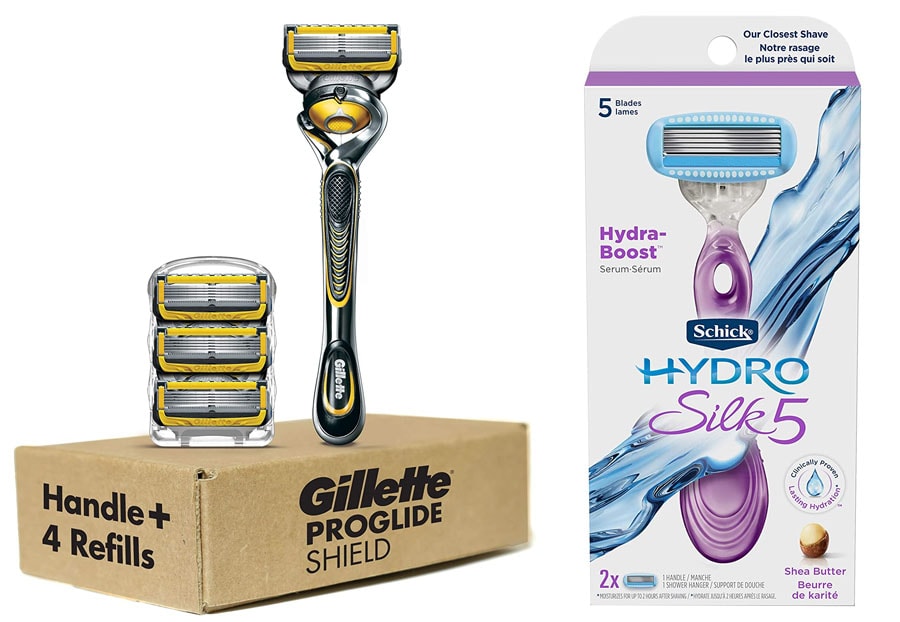 I highly recommend packing a few of your own favorite razors as changing up your shaving routine on the road is a recipe for disaster — especially if you're traveling overseas as the brands and quality of razors might be different. I typically buy razors in multi-packs via Amazon for the best price.
I often buy shaving cream once I arrive at my destination because you can find essentially the same shaving products worldwide. That said, EOS Shave Cream (for women) and C.O. Bigelow Premium Shave Cream (for men) are travel-sized and non-aerosol shaving creams that get good reviews.
Deodorant

I've found that different countries use different deodorant formulas so I always pack a regular-sized stick of whatever I normally use — stick with a solid deodorant instead of liquid/aerosol since they don't count against TSA restrictions. You can find plenty of mini-sized deodorants on Amazon if you're concerned about space.
If you want to be ultra-minimalist, consider the SweatBlock Clinical Strength Antiperspirant Wipes which are supposed to help offer up to seven days of protection per wipe (I haven't used these but they get great reviews).
Lip-Balm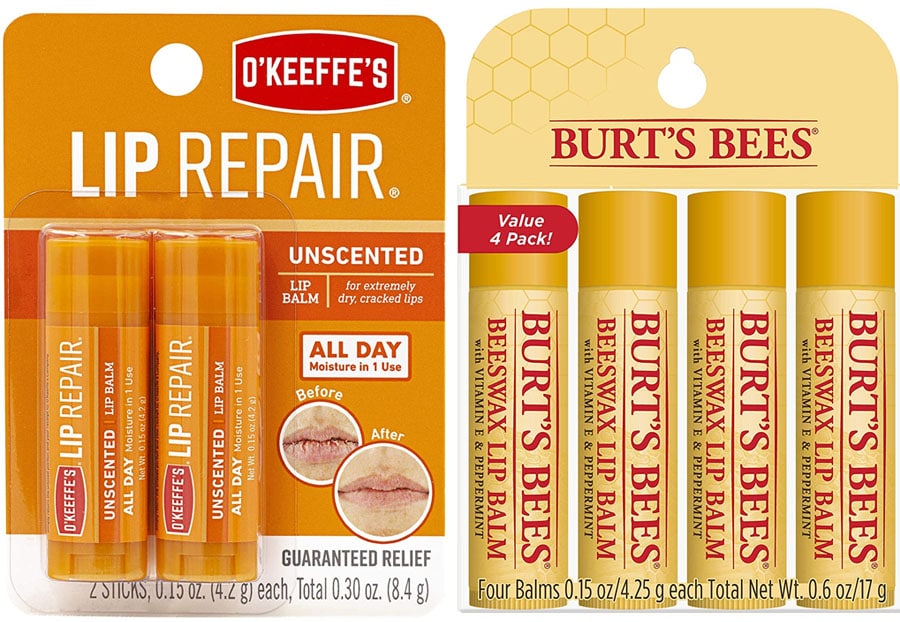 Flying (and travel in general) can be incredibly dehydrating so I always travel with a few things of lip balm. I bring multiple sticks and divvy them up between my day bag, carry-on, and toiletry case — plus, I tend to lose a few along the way so it doesn't hurt to pack a few extras.
Pepto-Bismol Tablets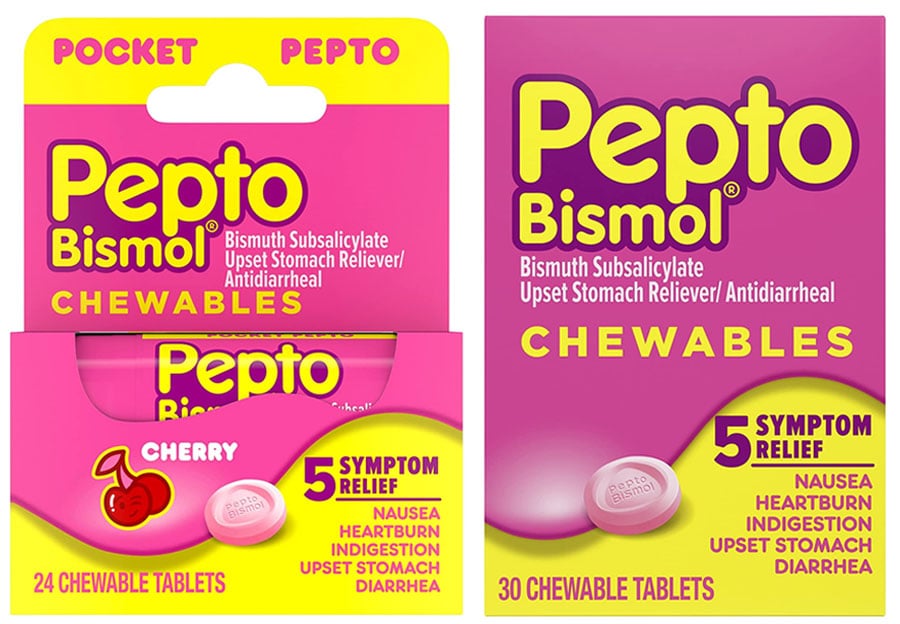 I never travel without packing a few Pepto-Bismol chewable tablets. You can find these easily overseas but I'd rather them have on-hand as soon as I need them.
Vitamins

I have no idea if vitamins actually help keep you healthy but I figure any extra protection against germs (especially if you're flying) can't hurt. Zinc and Vitamin C are cited as the most helpful supplements.
Travel Wet Wipes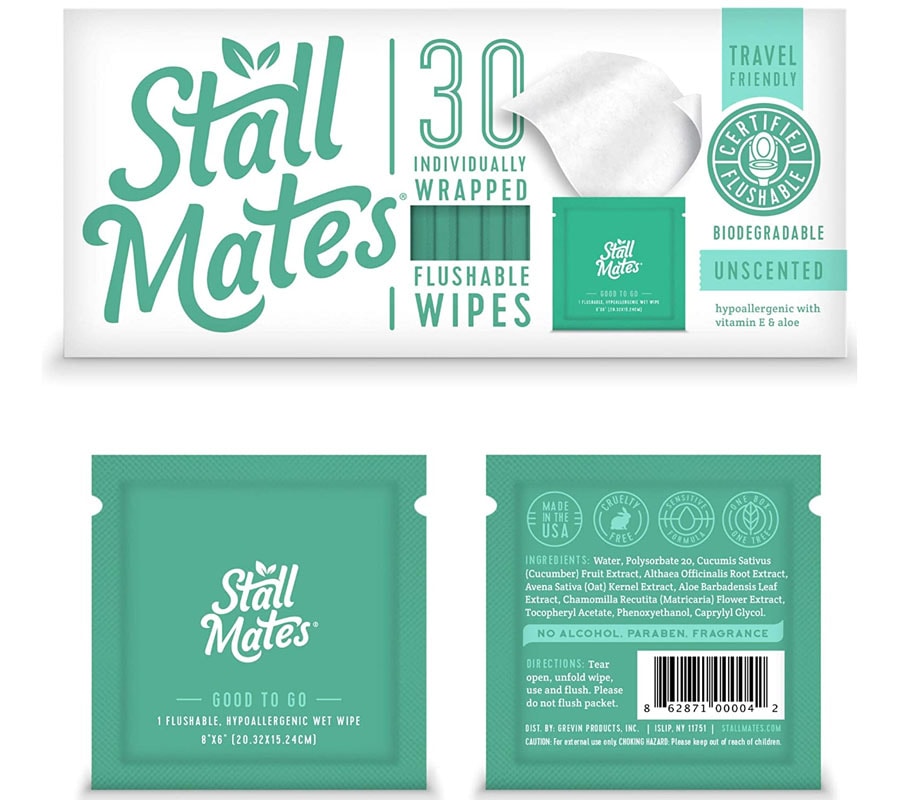 I always throw in a few individually wrapped wet wipes into my bag as sometimes travel can wreak havoc on the ol' digestive system.
If nothing else, wet wipes can also be used to freshen up your face/hands after a long flight or train ride.
Blister Bandages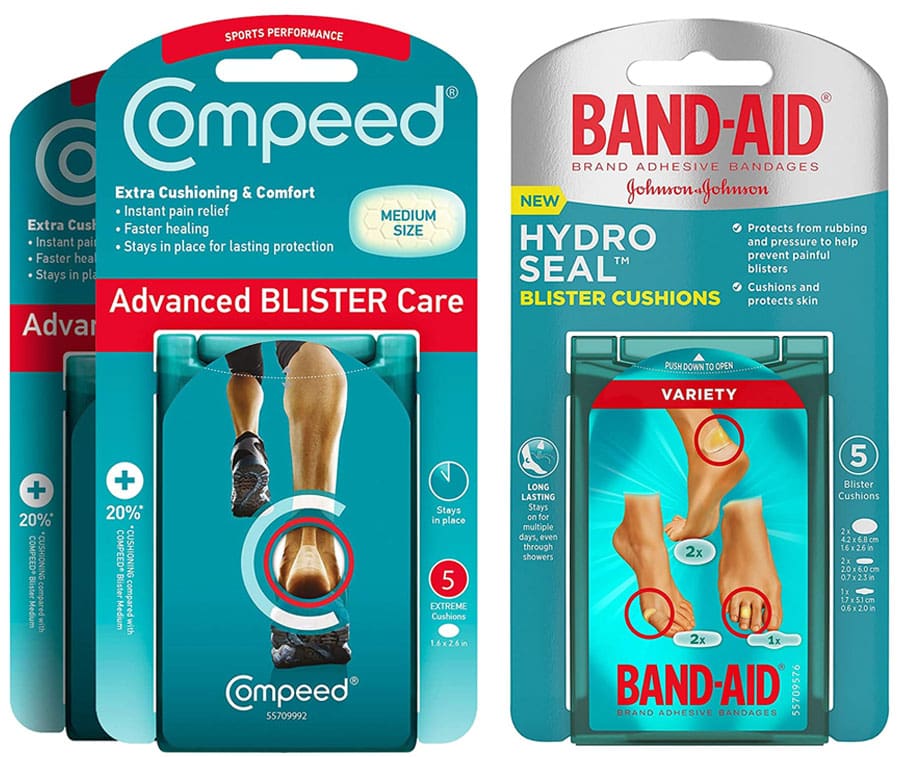 Travel usually means a lot of walking so the last thing you want is a painful blister. I always throw in a few band-aids that are designed specifically for blisters — notably for your heels.
Anti-Friction Body Powder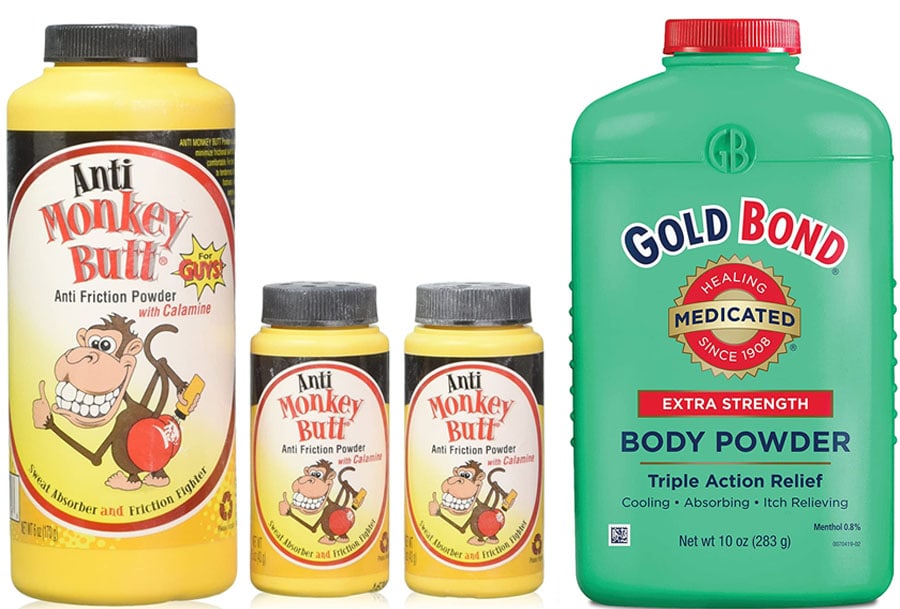 In addition to blisters, excess walking can cause a lot of friction/chafing so I like to pack some kind of body powder — especially in the summer. Anti-Monkey Butt Anti-Friction Powder is a cult favorite but there are other options as well.
Pain Medicine and Prescription Drug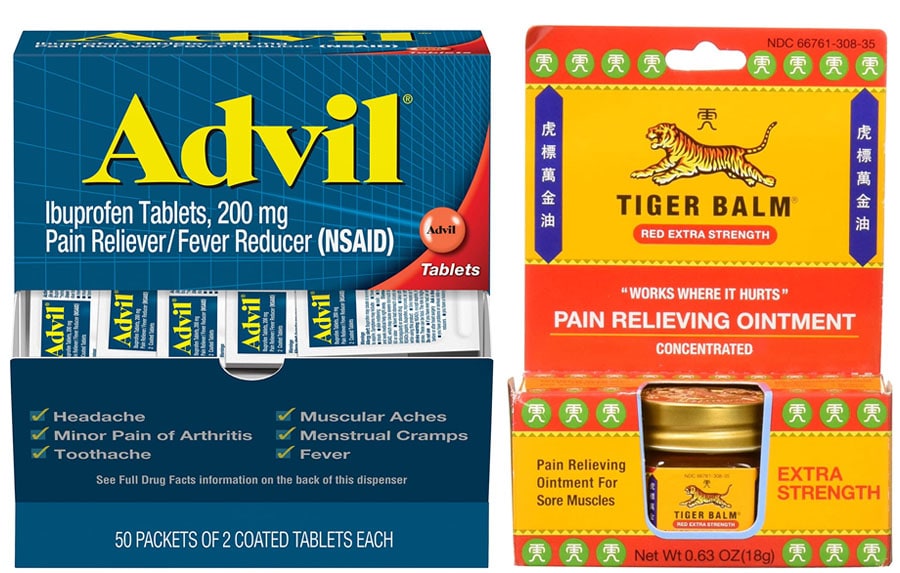 In many countries, you can only purchase over-the-counter pain medicine from a pharmacy (which might have limited hours) so bring a few with you. I'm also a fan of Tiger Balm for sore muscles.
Additionally, prescription drugs can also be difficult to get so pack enough for your entire trip. That said, bring the original bottle/box as the local pharmacist might be able to help you get what you need.
Hand Soap Sheets & Hand Sanitizer

Hand soap and hand sanitizer are not interchangeable — they both kill germs but trying to "wash" your hands with hand sanitizer simply doesn't work. That's why I pack both.
I've found that hand soap sheets are the best for travel since they take up virtually no space and weigh basically nothing.
Makeup & Skincare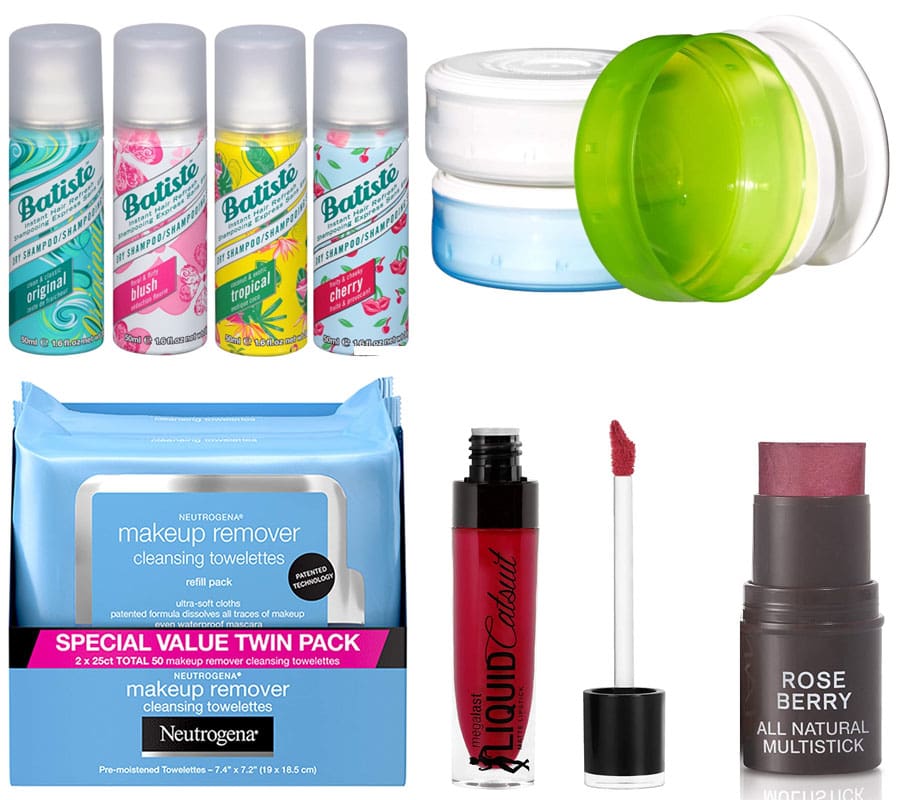 Makeup and skincare products can add considerable weight and bulk to your bag so sticking to the basics is recommended.
Favorite Cosmetics: Pack a few of your favorites but stick to the basics.
Face/Body Moisturizer: A good moisturizer will help with the dreaded travel dehydration.
Dry Shampoo: A lot of people swear by dry shampoo when traveling so you might pick up a few travel-sized cans from Amazon.
Makeup Brushes: Stick to one or two of your favorites.
Small Magnifying Mirror from Amazon.
Ways to condense makeup and skincare products:
Cologne/Perfume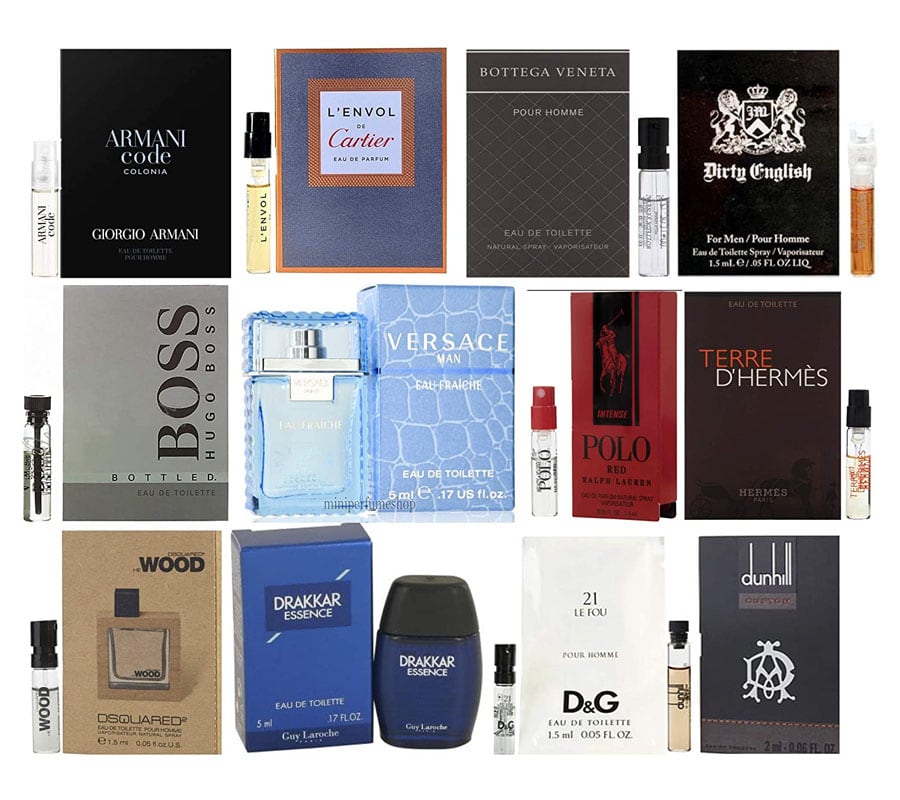 Perfume and cologne are unneeded luxuries but I've always been a fan of traveling with them. That said, I never travel with a full bottle so I either spray some in a mini refillable atomizer or I pick up a few samples.
Contact Lens Solution/Disposable Lenses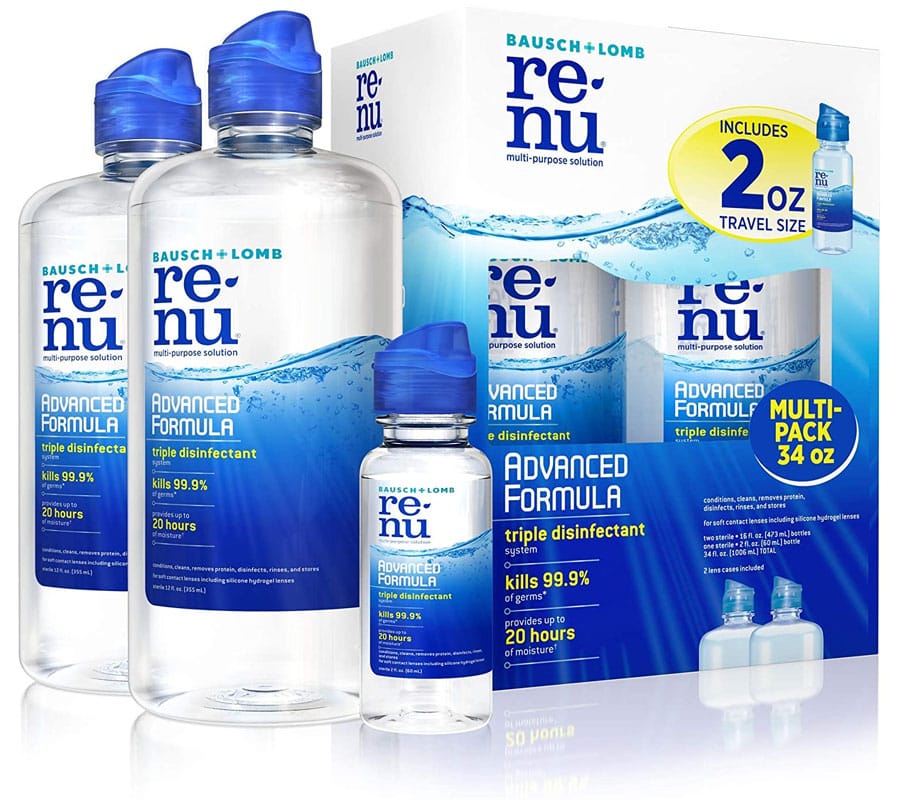 Anyone who uses reusable contact lenses knows the struggle of contact lens solution. If possible, I recommend traveling with disposable lenses so you don't have to deal with finding solution in a foreign country. That said, in many countries, you can only buy solution from a pharmacy so head there if you need something.
Hair Care and Styling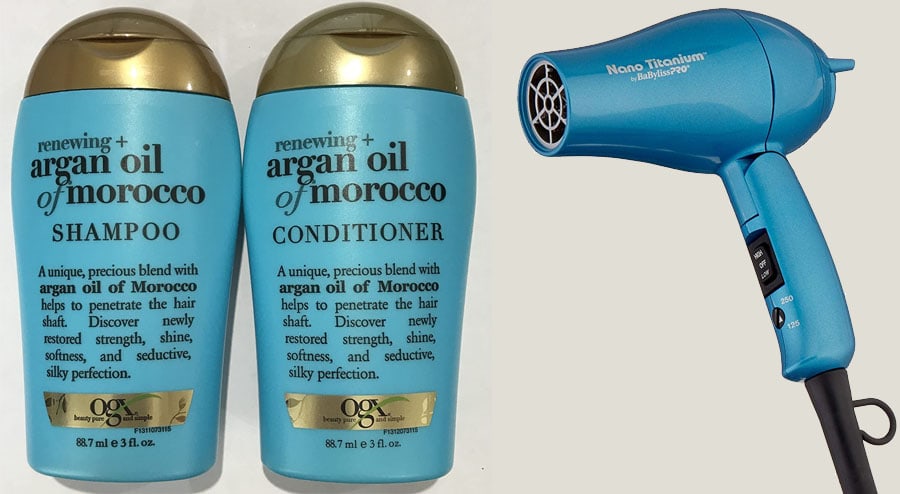 If you have a specialized hair care routine, then I recommend putting your shampoo and conditioner into refillable no-leak travel bottles like the GoToob+ bottles, or check out Amazon to see if your favorite product comes in a travel-sized option. Otherwise, consider buying shampoo and conditioner once you arrive as there's a good chance you'll be able to find similar products.
You should also bring a duel voltage hairdryer or buy one that's made specifically for the correct voltage (recommended).
Here are some affordable travel hairdryers that get good reviews on Amazon:
Nail Clippers and Nail Care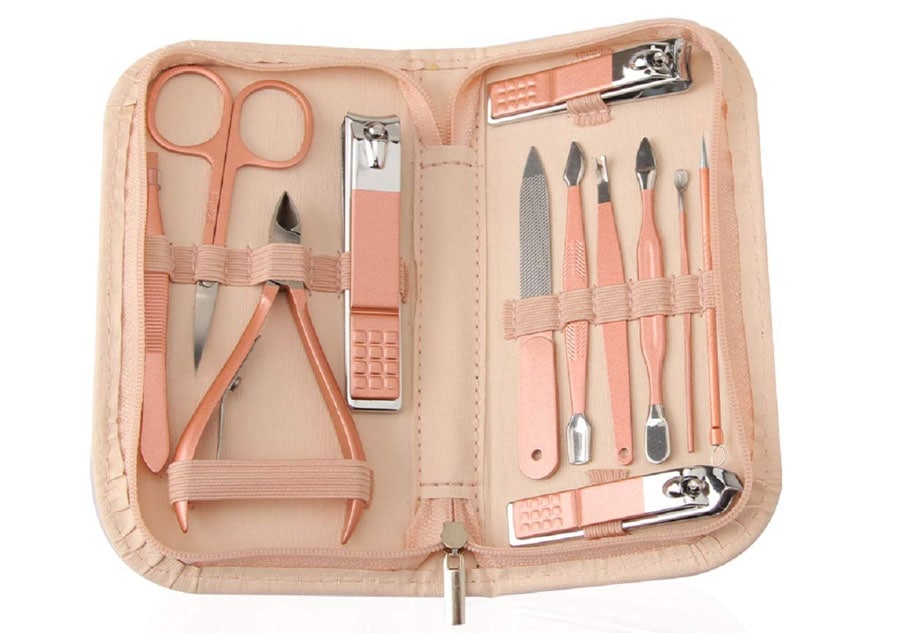 Take care of your nails with a pair of nail clippers and a file.
Condoms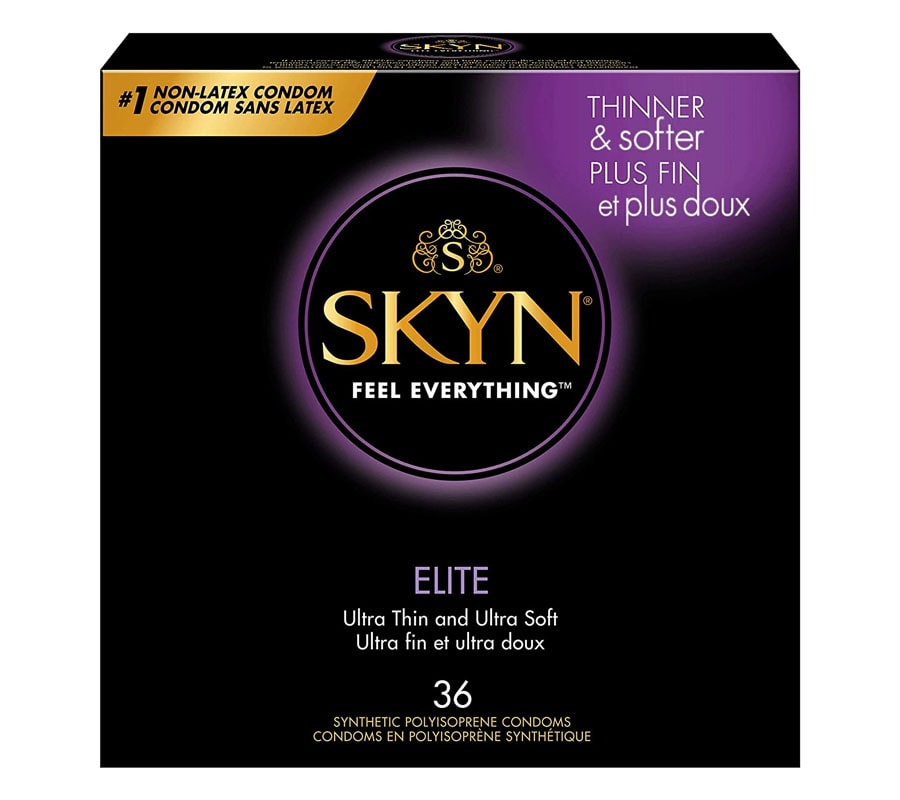 Throw a pack of condoms into your bag so you have them if needed — Amazon has a wide selection.
Sunscreen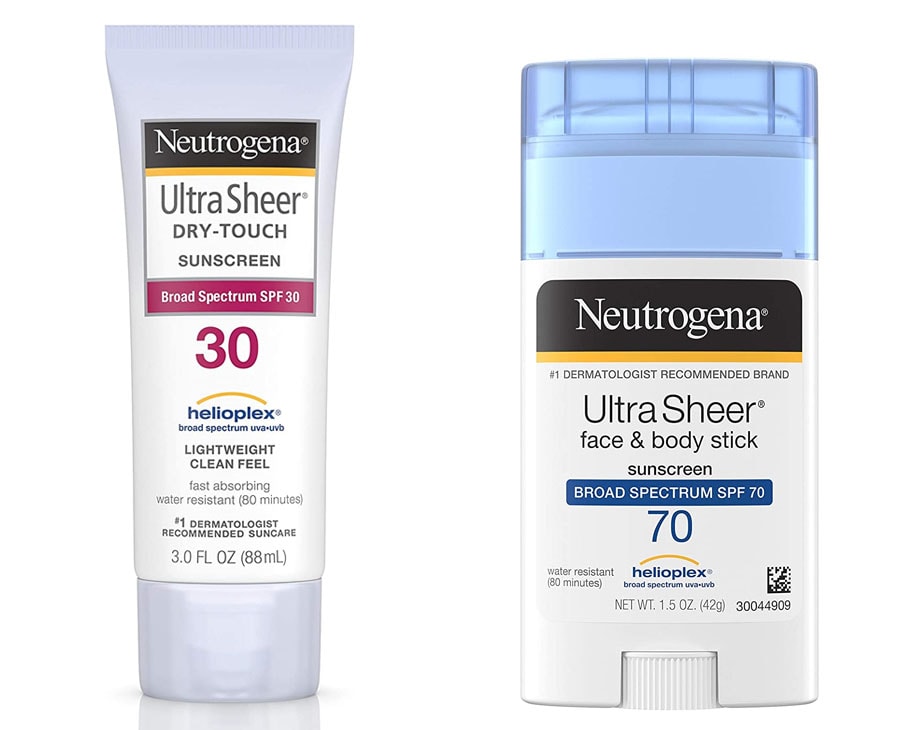 Finding sunscreen is easy but having a small bottle with you comes in handy so you can carry it while you're on the go. I'm a fan of Neutrogena sunscreen but Amazon has multiple options.
---
More Packing Articles
I've written extensively about packing for travel. Here are a few of the most popular: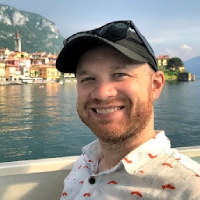 Latest posts by James Feess
(see all)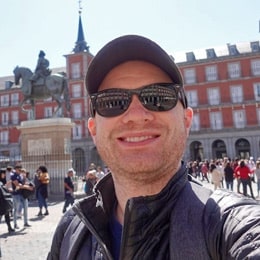 No Funny Business
The Savvy Backpacker is reader-supported. That means when you buy product/services through links on the site, I may earn an affiliate commission — it doesn't cost you anything extra and it helps support the site.
Thanks For Reading! — James
Questions? Learn more about our Strict Advertising Policy and How To Support Us.