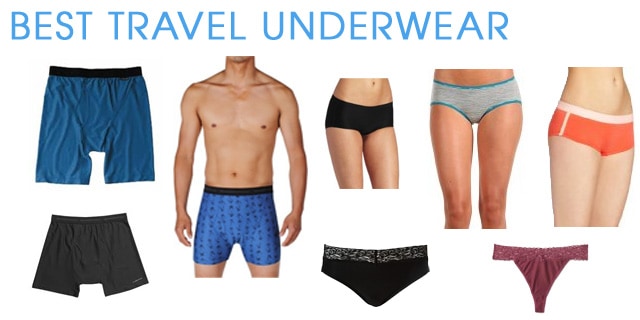 Whether it's in Europe or Southeast Asia, a comfortable pair of underwear is essential when you're traveling. You don't want to be stuck on a long flight or walking around a city with a pair of constrictive drawers. Luckily, there is a new breed of high-tech underwear made specifically for travel. We've reviewed the best travel underwear for men and women here.
Why You Need Travel Underwear
Travel underwear is great because:
Quick Drying – The high-tech synthetic material dries extremely quickly so you can wash your underwear at night and they'll air dry completely in just a few hours. This means you can bring fewer pairs — which will save you space in your bag. For reference, a pair of cotton underwear can take 24+ hours to air dry (and even more in high humidity climates).
Breathability – Normal cotton underwear doesn't breathe well and cotton traps sweat. This leads to that swampy feeling we've all experienced. Travel underwear allows more air circulation and it wicks sweat away from your body. These high-tech fabrics allow you to stay cool and dry in all conditions — and this is a huge benefit for travelers.

Also, breathability is crucial during the winter. Remember that you still sweat when it's cold. That sweat will chill you down — even if you are bundled up. High-tech materials will wick the sweat away from your skin and it will help keep you warm and dry.

Odor Control – Many of these fabrics have natural anti-odor properties or a special antimicrobial coating. I think those benefits speak for themselves.
Lightweight – Travel underwear is made up of extremely lightweight material, which means less weight in your bag.
Great at Home – Even though they're made for travel, these underwear are so comfortable that they're great for wearing long after your travels are over (which helps justify their price). I know many people who have replaced nearly their entire underwear collection with travel underwear.
Drawbacks of Travel Underwear
The Price – At around $8-$45/pair, travel underwear isn't cheap. Luckily, you only need 2-3 pairs. This price does dissuade some people, but experienced travelers constantly rate their travel underwear as their favorite purchase.
Air-Dry Only – This is actually a benefit when you're traveling, but make sure you don't throw these in the dryer when you're using them back at home. High heat can shrink or completely ruin some (but not all) of these high-tech materials. Luckily, they do air dry in just a few hours so it isn't a huge deal.
The Best Travel Underwear: Our Top Picks
After personally testing many different brands of travel underwear we've narrowed it down to the picks below. We've also tried to included a range of price ranges from affordable to higher-end.
ExOfficio Give-N-Go Travel Underwear


ExOfficio is the undisputed leader in travel underwear and their 'Give-N-Go' line of travel underwear is the top choice for many travelers. I've heard of multiple people who've worn these for a week straight without changing them. They are made out of synthetic material that dries incredibly quickly and helps prevent odor. 
The Give-N-Go line has multiple designs and colors for men and women. And the price for ExOfficio underwear is reasonable. Check Amazon or REI to ExOfficio's full line and prices.
Men's Models: 


Women's Models:







Note: The 'lacy' version is a new addition to the line that adds a bit of femininity.
Smartwool Travel Underwear

If you're one of the people who doesn't like synthetic material, then you should look at the Smartwool Men's Microweight Boxer Brief. They are made out of super-fine merino wool (which doesn't itch and stays cool in the summer) but at $50/pair they are really expensive. These are incredibly nice but are probably too pricey for budget travelers.

Smartwool also has a line of women's Microweight underwear that is more affordably priced than the men's version. 
Check Amazon or REI to see the different styles for both men and women.
Wool & Prince Boxer Briefs 2.0

We've recently been testing the new Boxer Briefs 2.0 (75% merino wool, 21% nylon, 4% spandex) from Wool & Prince and we're really digging them. They are super comfortable thanks to a unique construction which helps prevent them from riding up on your legs.
These are $42/pair so they're quite a bit more than I normally spend on underwear but the quality is top-notch. Note: they only make men's underwear at this point. Check them out on the Wool & Prince website.
Icebreaker Underwear
Don't let the Icebreaker name fool you… these can be worn all year round. These soft merino wool underwear wick away moisture and naturally resist odors. They're also breathable and dry quickly. Icebreakers are around half the price of Smartwool, so they are a good option if you prefer natural fibers. Like all other merino wool items, these are fairly expensive so expect to spend anywhere from $25-$45/pair.
Icebreaker offers both men's and women's styles. See the full Icebreaker line of travel underwear at REI and Amazon.
Wooly and Woolx Travel Underwear
If you want a cheap pair of 100% merino wool then look no further than Wooly and Woolx. Their underwear is around $25 a pair so it is considerably cheaper than other wool underwear on this list. However, the quality and durability are noticeably worse than other wool underwear. Many people complain these their underwear started falling apart after a few washes and 8-10 wearings. Check out Wooly and Woolx on Amazon.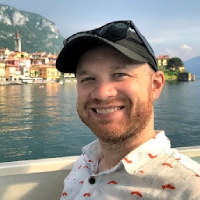 Latest posts by James Feess
(see all)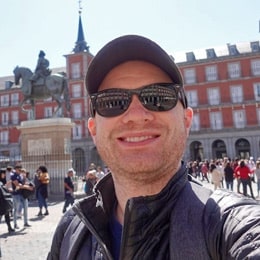 No Funny Business
The Savvy Backpacker is reader-supported. That means when you buy products/services through links on the site, I may earn an affiliate commission—it doesn't cost you anything extra and it helps support the site.
Thanks For Reading! — James
Questions? Learn more about our Strict Advertising Policy and How To Support Us.