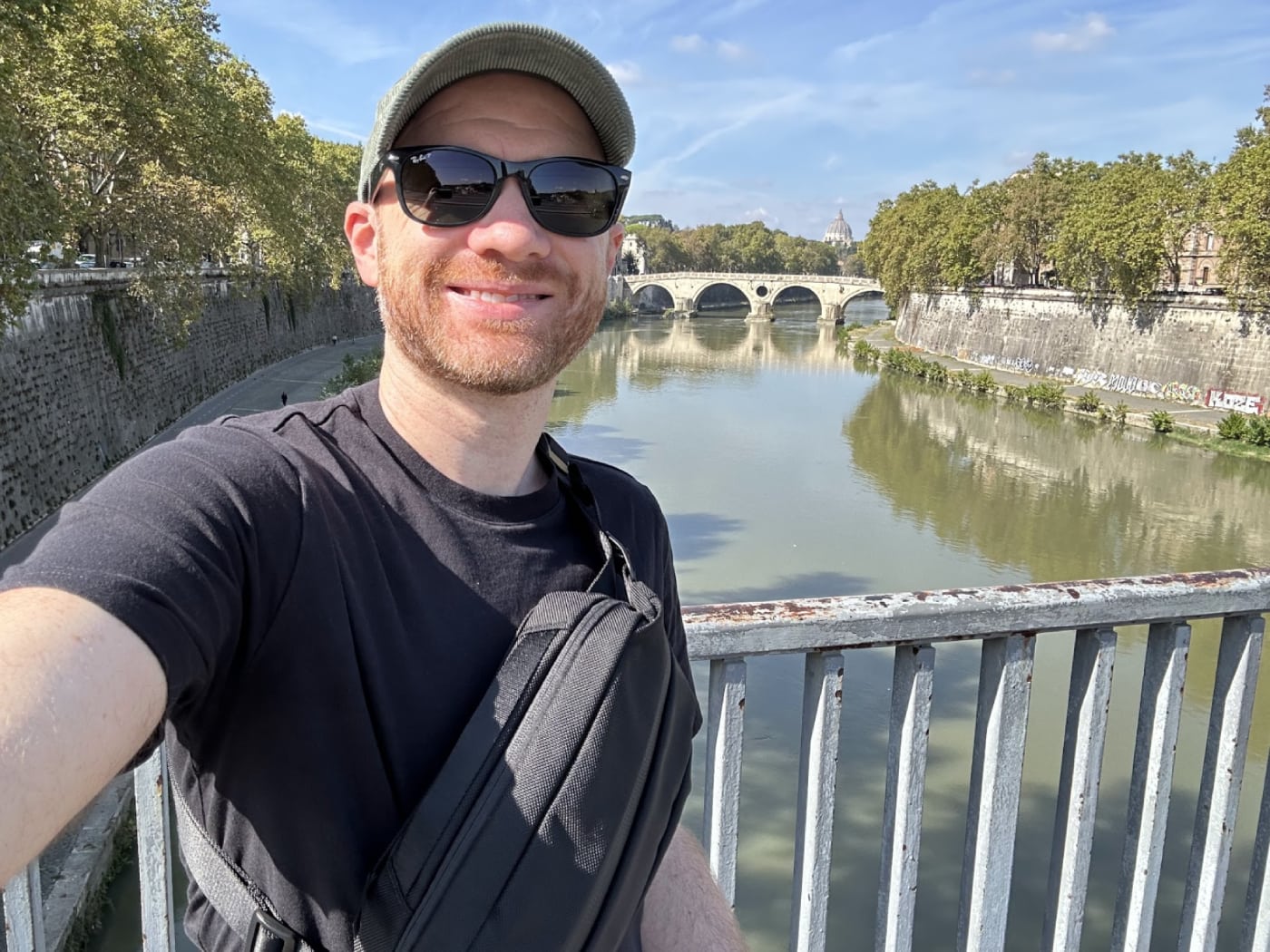 So you've finally booked your travel but now comes the most annoying and confusing part — packing and making sure you've done everything to be fully prepared. We travel thousands of miles a year so we have this packing thing down to a science. That's why we've created this travel checklist (which also includes our favorite travel gear) to ensure you don't forget anything during the pre-travel chaos.
We've divided this packing list into multiple sections:
Summer Clothing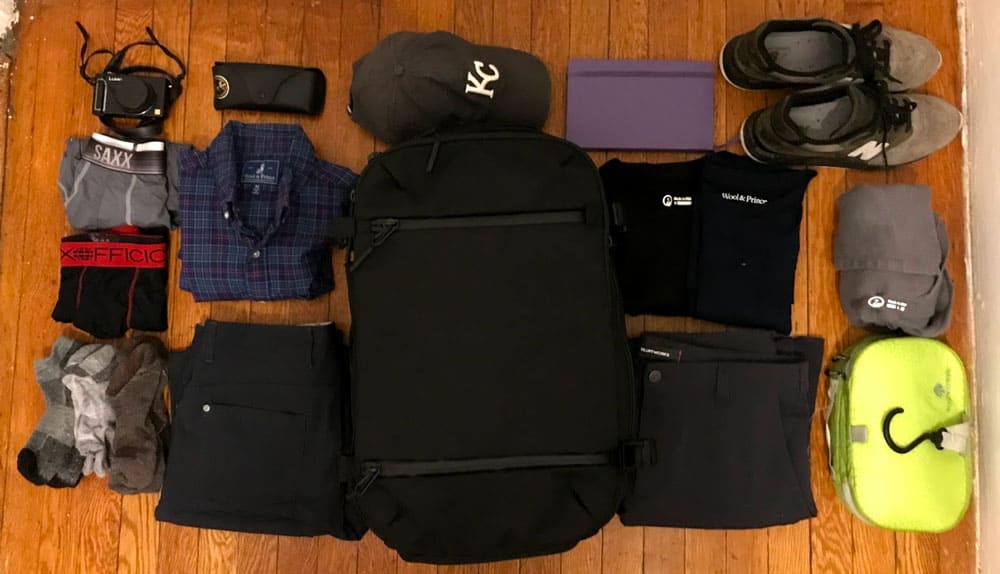 Let's start with clothing since this is the bulk of what you'll be packing.
Underwear/Bras: A few quality pairs of underwear will make traveling much more comfortable — especially on an extended trip. Check out our favorite travel underwear to learn more.
Socks: Be good to your feet. Trust us. Happy feet make traveling much more enjoyable. We highly recommend picking up a few pairs of quality socks — preferably fine wool or a wool/synthetic blend. Our favorite brands are:
Sleepwear: Travel is exhausting so a good night's sleep is essential. Wear whatever is comfortable.
Jean & Pants: You'll want to pack a few pairs of pants. Not everyone is a fan of jeans for travel because they're bulky but we always pack a pair. There are a few brands that make "travel pants" so check out our guide to the best travel pants for men and here is a quick list of women's travel pants:
Shorts & Skirts: Warm weather calls for shorts and skirts — plus they take up very little space in your bags.
T-Shirts: We always pack a couple of t-shirts for day-to-day travel and they work well for sleep. We like wool t-shirts from Wool & Prince and Unbound.
Dress/Dress Shirt: We pack one slightly more formal outfit if we want to dress up a bit. Wool & Prince has nice wool options and Bluffworks has some nice synthetic options.
Swimsuit: Don't forget a swimsuit if you're heading to somewhere with a beach or pool.
Light Jacket: Unless you're traveling in the middle of summer, it's usually smart to pack a light jacket — they're also nice for chilly plane rides. Fleece or lightweight puff jackets are our favorite options. We love our Patagonia Nanopuff and Patagonia Better Sweater but anything will do.
Rain Jacket: A lightweight rain jacket is nice if you're traveling during rainy times. REI has a nice selection.
Footwear: Choosing the right shoes to pack is always a pain. But the number one rule is to make sure your shoes are comfortable and that you break them in before your trip. Here is a list of our favorite travel shoes.

Waterproof Shoes/Boots: We highly suggest waterproof or weather-resistant footwear if you're not traveling during the summer. We like waterproof sneakers since they're comfortable and functional. There are also more hiking-style shoes if you want a little more support.
Shower Sandals: If you're staying in a hostel or other budget accommodation then we highly recommend a cheap pair of sandals.

Belt: Keep your pants on. Worried about safety? Check out these hidden pocket travel belts.
Hat: You'll probably spend a lot more time outside then normally so be sure to bring a hat to protect yourself from the sun.
Sunglasses: We also suggest bringing a protective case or bring a pair that you won't mind losing.
Watch: Don't miss that train because you're late. We like using a watch instead of looking at our phone all the time simply because we don't have to constantly pull our phones out.
---
Winter & Off-Season Clothing

Winter is great as long as you know how to dress for the cold weather and possible rain/snow. The real key is layering a few key pieces of clothing to create maximum warmth without adding a ton of bulk.
Good Socks: A few nice pair of socks will help keep your feet warm and dry — which is essential in the cold weather. We like to put on a fresh pair halfway through the day. Smartwool & Darn Tough are our favorite brands but there are plenty more on REI.
Base Layer: A thin base layer will add a ton of warmth so we always throw on a pair of long underwear. Our favorite fabric is fine merino wool since it is warm and resists odors. Synthetic is a much cheaper option but it doesn't do a very good job of resisting odors. Browse REI to find something in your price range.
Mid-Layer: A nice fleece or lightweight puffer jacket will add a ton of warmth when worn under a larger coat — and it's especially warm when paired with a base layer. We use the Patagonia Nanopuff and Patagonia Better Sweater.
Long-Sleeve Shirt: A long-sleeve shirt, whether a sweater or a button-up, are both great ways to add warmth without adding bulk.
Hat, Gloves, & Scarf: Keep your extremities warm.
Water-Resistant Footwear: Ideally, you'll want a pair of waterproof shoes for those rainy or snowy days. Weather-resistant footwear is also a good option because fully-waterproof shoes aren't always easy to find — especially if you don't want boots or if you're concerned about fashion.
Winter Coat: A warm waterproof coat is a must if you're traveling in really cold climates. REI has the best selection so check them out.
---
Travel Accessories
Notebook & Pens: A small notebook is a great travel accessory because you never know when you'll need to jot something down. We like to write down addresses and confirmation numbers so we don't have to go searching through emails. Moleskine Notebooks are the classic choice.
Guide Books: We're still fans of guidebooks since they're a quick and easy way to see what to check out in each location we visit. We're fans of Rick Steves and Lonely Planet.
USB w/ Important Info: Honestly, these days I save all my important information (credit card info, passport copy, etc.) to my Google Docs but it's not a bad idea to have the information saved to a USB that you can hide.
Travel Towel: If you're staying in a hotel or rental apartment you don't need a travel towel but people staying in hostels should consider packing a quick-drying travel towel.
Money Belt: While we've never been big fans of money belts, there are a lot of people who swear by them. Check Amazon as there are multiple options there.
Eye Mask and Earplugs: An eye mask can be nice for sleeping on planes/trains and earplugs can be nice for noisy environments.
Stain Remover: Washing your clothes isn't easy while on the road so a stain remover will come in handy. Tide2Go Pens is our top pick.
Handwashing Stuff: If you want to wash clothing in your sink then you'll want a sink stopper, travel soap, and possibly a travel clothesline.
Lint Roller: Be gone vile lint!
Door Stop/Lock: If you're staying in an unfamiliar place or traveling alone then using something like a portable doorstop or this portable door lock adds some extra security.
Padlock: You'll want a basic padlock if you're staying in hostels so you can lock your lockers.
---
Travel Technology

Portable Battery Pack: Travel (especially GPS) kills your phone's battery so a portable battery is a must these days. Amazon has multiple chargers so get whatever fits your budget.
Plug Adaptor: If you're traveling internationally then you'll need a few plug adaptors for your electronics.
Headphones: Confession, I love my Apple AirPods cause they're amazing for travel. Not having to deal with wires or bulky headphones is a godsend — especially on flights. That said, we still pack a pair of normal earbuds just in case.
Extra USB Cables: You can never have too many USB charger cables since I always seem to lose at least one when I travel. That's why we throw an extra cable into your daypack so we always have one within reach.
Portable Power Strip: Many hotels and hostels don't have a lot of electrical outlets so a portable power strip is a nice thing to have. We use this Belkin Travel Power Strip because it also has USB ports.
Smartphone & Apps: We all know that you're already going to travel with your smartphone but there are a few super helpful apps. Here's a list of the best travel apps.

International Data Plan: Check your phone plan's international rates because international data could cost you a fortune. While we've never used one, mobile hotspots have become a popular option if you need reliable data wherever you're traveling.

Camera w/ Extra Memory Cards: If you're a photo geek then you'll want to pack your digital camera. These days we mostly use our phones to take photographs but a camera is a must if you want really nice photos.
Laptop/Tablet: We rarely travel with a laptop but we love our iPads. They're great for travel since they're small and powerful.
Blowdryer/Curling Iron: Make sure your accommodation provides a blowdryer. If not, we suggest a travel hairdryer since they take up less space. Traveling abroad? Ensure you get a dual-voltage hairdryer or you'll fry your North American dryer since Europe uses a higher voltage. The same goes for hair straighteners/curlers.
---
Travel Toiletries

Pepto-Bismol Tablets: Travel can wreak havoc on your digestive system and Pepto tablets are easy to throw in your bag.
Band-Aids: We mostly use bandaids for those pesky blisters on our heels so we always pack a few heavy-duty bandaids. There are also bandages for your heels if you're prone to blisters.
Body Powder: Lots of walking in hot weather can lead to chaffing — which is never any fun. Body power is a great way to help prevent some uncomfortable situations. We like Anti Monkey Butt or good ol' Gold Bond powder.
OTC Pain Medicine: Medicine is often only sold in pharmacies but many pharmacies are only open for limited hours so we always pack some so we at least have a few pills on hand.
Basic Makeup: It's easy to go overboard with makeup so we suggest only bringing the basics. Here are some skincare products and cosmetics.
Toothpaste: We either start with a small tube and buy it once we arrive or throw in whatever we have at home. It also depends if we're flying carry-on only or not.
Toothbrush and Toothbrush Cover: We just pack our normal toothbrush and we clip on a self-sanitizing brush protector to help keep it clean.
Floss: We've found floss to be expensive in some places so pack some.
Shampoo/Bodywash: If you're traveling with a carry-on then we highly recommend putting your liquids and gels into Go Toob travel containers because they won't leak.
Deodorant: Don't stink.
Sunscreen: We buy ours online since it's expensive in the stores.
Lip Balm: We pack a few tubes of lip balm because always end up losing a couple.
Face Wipes: A pack of Resealable Face Wipes is great for freshening up after a long plane ride. Throw a pack into your carry-on.
Moisturizer: Travel can be very dehydrating — especially flights.
Jet Lag Pills: Arrive not feeling like a zombie. Miers Labs No Jet Lag is the most popular choice.
Hand Sanitizer: To sanitize your hands.
Contact Solution: Finding contact solution can be surprisingly tough in some places
Perfume/Cologne: Scents and memory have a powerful connection so we like wearing a new fragrance when we travel somewhere new. We're cheapos so we'll often get some free samples from the store. But we suggest packing a Refillable Perfume Bottle Atomizer if you already have a fragrance you already own.
Nail Clippers: Keep your nail game strong.
Wet Wipes: These can be a lifesaver when you're on the road.
---
Luggage And Packing Aids

Luggage: We are big fans of using backpacks for luggage when we travel but rolling luggage is also a perfectly fine option. It mainly comes down to your preference.
Daypack: You'll want a smaller bag or backpack to wear while you're out exploring during the day. It doesn't have to be anything fancy but we recommend something with secure zippers to deter pickpockets. Here's a list of our favorite daypacks.
Toiletries Bag: Keep all your toiletries organized. We prefer toiletry bags that have a hook in case you're staying in a bathroom with little/no counter space. Amazon has multiple options.
Packing Cubes: The best way to keep all your clothing organized and relatively wrinkle-free is by using packing cubes. We always use packing cubes these days so check out our guide to the best packing cubes to learn more.
Travel Liquid Bottles: There is nothing worse than when your liquids leak all over your stuff so we highly recommend using the GoToob Leak-Proof Travel Bottles.
Plastic Bags/Ziplock Bags: Throw in a few plastic bags and ziplock bags since they come in handy. We pack our important documents in a ziplock bag for protection and we'll put extra shoes in a plastic bag to protect our clothing from dirty shoes.
Coin Bag: If you're traveling to Europe then we suggest packing a small change purse/pouch since you'll get lots of coins.
---
Pre-Travel Checklist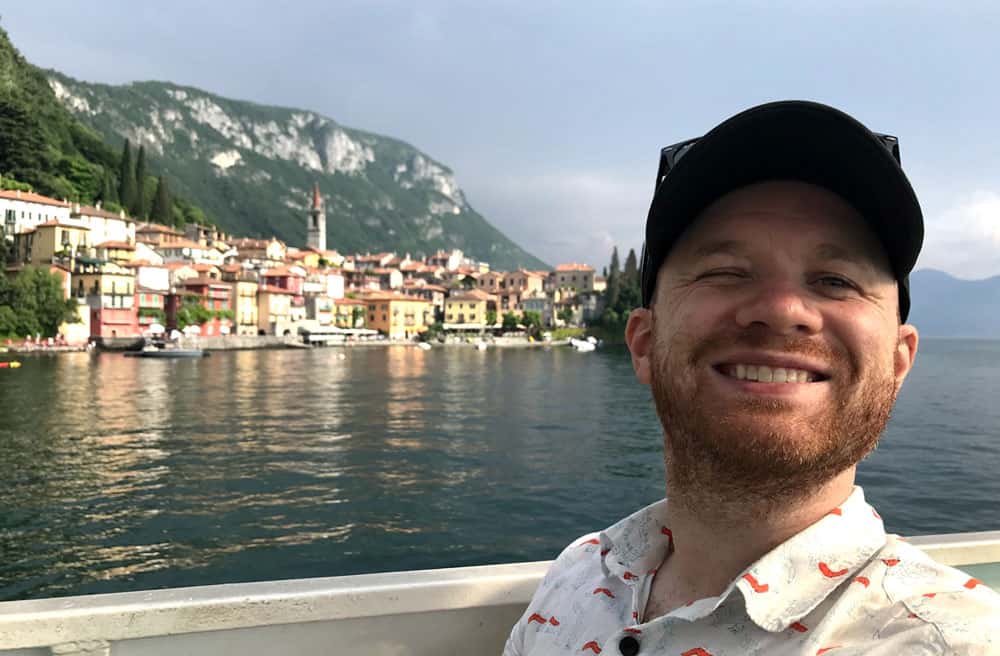 Ok, so you have everything packed but there are a few more things to think about before you depart.
Get Travel Insurance: If you're going on a big trip then you might want to consider picking up some travel insurance to cover any unforeseen medical emergency or travel interruptions. We use World Nomads since they offer affordable insurance.
Triple Check Your Travel Dates: You would be surprised at how many people mix up their travel dates — especially with international flights where you arrive a day later than when you left because of the time zones.
Book Accommodation: You'll almost always get the best deal on hotels, hostels, and rental apartments by booking early. We like Hostelworld for hostels, Booking.com for hotels, and Airbnb for rental apartments.
Book Train Travel: Traveling Europe by train? You might save a good amount if you book your tickets early. Check out our guide on How To Travel Europe by Train. Also, if you're traveling with a Eurail Pass then you'll want to order it a few weeks before departure.
Get Your Passport: Double-check your passport and make sure it is still valid since it can take a few weeks to get a new passport. Check out the State Department's Passport page for information.
Write Down Reservation Numbers: We like to write down all our reservation numbers in a small notebook so we don't have to go searching through our email for those elusive numbers.
Call Credit Card & Bank: Let your bank and credit card companies that you'll be traveling because they might cancel your cards once you start using them overseas. We also recommend bringing an extra credit card for emergencies.
Make Copies of Important Documents: Take a photo of your passport and credit cards and save them to your Google Drive or email them to yourself. This will help you get them replaced quickly if they get lost/stolen.
Research Where You're Going: You don't have to plan out every minute of every day but spend a few hours researching things like what to see, cool restaurants, and nice bars. This way you don't have to worry about missing something you really want to experience.
Figure Out How To Get From Airport/Train Station: There are often a handful of ways to get from the airport to your accommodation so it's smart to do your research before you arrive — especially if the destination is known for crooked taxi drivers.
Download Audioguides: We're big fans of Rick Steves' free audioguide walking tours so we make sure to check if he's made one for our destination.
Check Your Phone's Data Plan: Be sure to check your phone's international data plan to see if you can use it abroad or see how much it will cost to use data.
Hold Your Mail: If you're going to be gone for a long time then you'll want to have the post office put a hold on your mail.
Break-In Your Shoes: Don't make the mistake of wearing brand-new shoes as that's a surefire way to get painful blisters. So put some miles on your shoes before you depart.
Research The Weather: It's impossible to predict the weather but you should take a look a few days before you depart so you can tailor your clothing choices.
Arrange Visas: Not every country requires a visa for entry but some do so you'll need to take that into consideration and give yourself enough time to get them.
International Drivers License: Not every country requires an international driver's license so do some research you plan on driving.
Get Fully Packed Early: We know it's not always easy but if you can be fully packed two or three days before departure we guarantee it will make your travel day 90% less stressful.

Don't forget to weigh your luggage to make sure you're under the weight limits. We suggest picking up a luggage scale.

Pack Some Travel Snacks: Having a stash of simple travel snacks like beef jerky, granola bars, etc. is always a good idea.
Consider Getting Some Currency: Some people like to get a small amount of foreign currency before they depart. ATMs are easy to find these days but having a little cash on hand when you arrive gives you a nice piece of mind.
---
More Packing Resources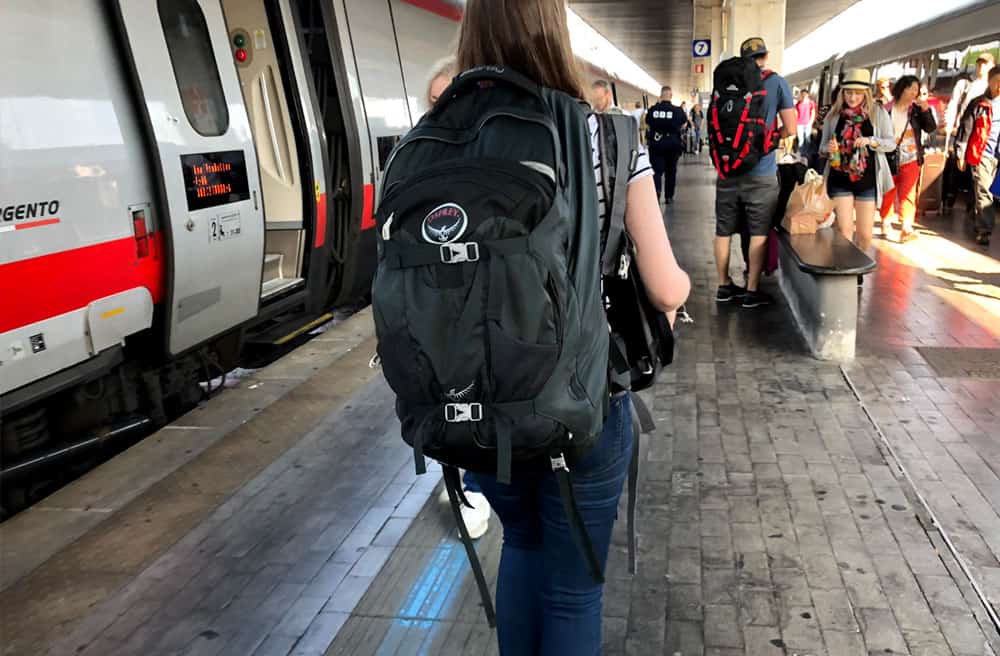 We're always writing about the best travel gear and giving your our favorite packing tips. Here's a list of more articles we've written in the past: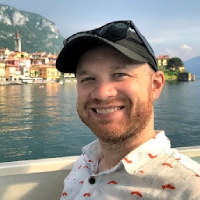 Latest posts by James Feess
(see all)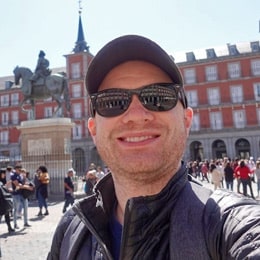 No Funny Business
The Savvy Backpacker is reader-supported. That means when you buy product/services through links on the site, I may earn an affiliate commission — it doesn't cost you anything extra and it helps support the site.
Thanks For Reading! — James
Questions? Learn more about our Strict Advertising Policy and How To Support Us.