Germany has one of Europe's most extensive rail networks so getting around the country via train is fast, efficient, and easy. But buying German train tickets can be a little confusing for visitors so in this guide I'll cover how to buy train tickets in Germany—including strategies you can use to get the lowest prices.
Where to Buy Train Tickets For Germany

Let's first take a look at the different ways you can buy German train tickets. I'll go into more detailer later in this article to cover ways to tailor your search and tips for finding the cheapest Germain train ticket prices.
NOTE: All German trains accept mobile tickets—simply show the conductor your electronic ticket on your phone when they check tickets on the train.
OMIO
Omio is my preferred train booking service because they sell the same German train tickets at the same price as Deutsche Bahn but their website/app is much more user-friendly—no issues using a foreign credit card, no translation issues, etc. Omio does charge a small service fee (around $1-$3) but I feel it's well worth the small extra cost.
Most Omio tickets are electronic so you'll receive an e-ticket sent to your phone (via email or the Omio App)—you simply have to the train conductor when he/she comes by to check tickets. If e-tickets aren't available, you can print/collect your tickets at the train station.
TRAINLINE
Trainline is another popular train booking service that I've used in the past. Again, you'll get the same prices as Deutsche Bahn but the experience is more user-friendly. Again, like Omio, Trainline charges a small service fee (around $1-$3).
In many cases you'll receive an e-ticket sent to your phone (via email or the Trainline App)—just show it to the train conductor. If e-tickets aren't available, you can print/collect your tickets at the train station.
Deutsche Bahn
Deutsche Bahn is the official German national railway company. Unlike other European national railway companies, the Deutsche Bahn website is relatively easy to use. However, you might still run into some translation issues and Deutsche Bahn won't show any of Germany's private train operators (though there aren't many). Personally, I prefer using more user-friendly booking services like Omio or Trainline because I like their apps and I don't have to worry about translation or payment issues.
At The Train Station
You always have the option of buying your train ticket from any train station in Germany. The quickest and easiest way to buy train tickets is via the automated ticket machines (the machines all have English language options). However, sometimes these machines don't accept foreign credit cards.
You can also buy tickets from the ticket window but the lines can get very long during busy times. Most of the ticket sellers will speak passable English but not always. That said, the ticket window can generally accept any credit card so try the window if you're having issues with the machines.
IMPORTANT: Ticket windows (especially at smaller stations and on weekends) often open later in the morning so this can pose a problem if you want to catch an early train! Book the day before if possible.
In some cases, you can't book a super last-minute e-ticket online (i.e. they won't show up in the search results) so I suggest booking at least a few hours before departure. Otherwise, you might have better luck buying the ticket at the train station.
Travel Tip: You'll need reliable high-speed data for your phone if you're using mobile tickets. I've written a few different articles about getting cheap mobile data in Germany and Europe:
Guide To Mobile Data Plans and Smartphone Phones in Europe
How To Buy A SIM Card and Mobile Data Plans in Europe
The Best eSIM for Germany
Step-by-Step Guide To Booking Train Tickets In Germany

Ok, so now that you know where to buy German train tickets, let's jump into my step-by-step guide on how to buy train tickets in Germany.
In this section, I'll cover the different types of German train tickets, strategies for getting the best price, and other things to keep in mind when searching for your tickets.
Enter Your Train Travel Details

The first step is to visit a booking website (I like Omio) and enter your travel details—this is pretty straightforward but I've listed a few below that you should keep in mind:
Departure & Arrival Stations: Make sure you're entering the correct train stations because many large cities have multiple train stations.
Number Of Transfers: Routes with zero transfers are always the best option if it's available.
Type Of Train (High-Speed vs Regional): High-speed trains are always my top choice if it's an option.
Departure Time: Most routes will have multiple departure times so click around to find one that works for you. The departure time can also have an impact on the price of the ticket.
Choose Your Ticket Type

Booking sites like Omio or Trainline display the cheapest second-class ticket by default. A 1st class will cost about 50% more than second-class tickets but second-class seats are plenty comfortable.
The base ticket is called a Super Saver Fare and it's only valid for the chosen train and cannot be refunded or exchanged—so don't miss your train. You can pay more for tickets that offer more flexibility but I recommend sticking to the cheapest option.
You can also pay a small fee to reserve a specific seat on the train but this is optional.
Ticket Prices for High-Speed Trains vs Regional Trains in Germany

Germany has two main types of trains—high-speed trains (which travel up to 190 mph) that connect major cities and slower regional trains that connect smaller towns. Both types of tickets have their own unique pricing structure:
High-Speed, Long-Distance German Trains


You should book high-speed German trains early to get the best price—fares rise as the departure date approaches. For example, a ticket purchased on the day of travel can cost 3x-4x the price as one bought a month or two in advance.
These high-speed trains include InterCity Express (ICE), ICE Sprinter, InterCity (IC), Eurocity (EC)—the schedule listing will tell you what kind of train you're booking. Check Omio or TrainLine for current prices.
REGIONAL GERMAN TRAINS


Regional trains in Germany are priced based solely on the distance traveled so you don't need to book early because the price is always the same. You can book still book most regional trains via Omio or TrainLine simply for the convenience of not needing to buy them at the station.
Regional trains are cheaper than high-speed trains but they're obviously much slower and you'll have more stops. Personally, I'd stick to fast trains if they're an option.
How Early Should You Buy Train Tickets In Germany?
Long-distance, high-speed train tickets can be booked around 6 months in advance. These tickets start cheap and then get progressively more expensive as the departure date gets closer. For example, a ticket might be around €20 if booked 3 months early but can cost €120 if booked the day of travel—so it pays to buy your train tickets early as possible. To get a good deal, I suggest buying your tickets at least a few weeks early.
The only downside is that these cheap tickets are not refundable or changeable so you'll need to have your plans set. You can pay slightly more to get a semi-refundable ticket if you're worried about your plans.
Receiving Your Mobile Tickets and Physical Train Tickets

Nearly all German train tickets that are purchased online are mobile tickets. If you buy your tickets via Omio or Trainline the tickets will be stored in the booking app or you can have the tickets emailed to you. You simply show the train conductor your e-ticket on your phone and they'll scan its QR code.
If you buy a physical ticket at the train station be sure to validate the ticket if there isn't a specific time printed on the ticket. You validate the ticket by stamping it in the ticket machines stationed around the train platform. If you don't stamp the ticket you could get hit with an expensive fine.
---
Deutsche Bahn Discount Cards (Bahncards)

Deutsche Bahn sells a few discount cards that give riders a 25% or 50% discount on flexible and saver tickets for a year. The Bahncards are geared toward residents and long-term visitors but anyone can buy them so it can be a good deal if you take multiple long-distance train rides during a multi-week trip to Germany.
Bahncard 25: Valid for one year and gives a 25% discount on full-price, Saver, and Super Saver (advance-purchase) fares. Costs €59.90 for one year.
My BahnCard 25: For travelers aged 26 and under. Gives a 25% discount on flexible and saver fares within Germany. Costs €36.90 for one year.
Not every journey can be discounted so head to Omio and search for your journey with and without the discount—this will help you determine if it's a good deal for your trip.
You can buy the Bahncards directly from Deutsche Bahn. They'll mail you a physical card but you'll also get a digital card you can keep on your phone via the Deutsche Bahn App.
---
German Train Travel Tips

Here are a few more tips for riding the train in Germany:
Luggage Allowance
There are no limits to how much luggage you can take on German trains and you don't have to pay to take luggage on the train. There are large luggage spaces between the train cars and smaller racks above the seats.
Seat Reservations
There is no need to reserve seats on German trains so you can just take any open seat. But you can still reserve a seat for around €5 if you want a guaranteed seat or if you want to ensure you can sit with people in your group.
If you're traveling a long distance, it might be smart to reserve a seat because the free seat you're in might be reserved for a small portion of your journey so you might have to move partway through the ride.
Food and Drink
You're free to bring food and drinks (including alcohol) on any German train. Most high-speed trains also have a cafe car with snacks, coffee, and alcohol. Some trains will also have a restaurant car with a range of options.
---
More Germany Travel Tips From The Savvy Backpacker

Here are a few articles I've written to help you plan your travels through Germany.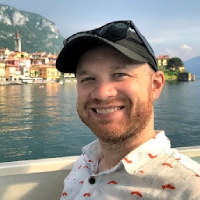 Latest posts by James Feess
(see all)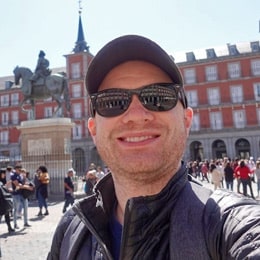 No Funny Business
The Savvy Backpacker is reader-supported. That means when you buy products/services through links on the site, I may earn an affiliate commission—it doesn't cost you anything extra and it helps support the site.
Thanks For Reading! — James
Questions? Learn more about our Strict Advertising Policy and How To Support Us.