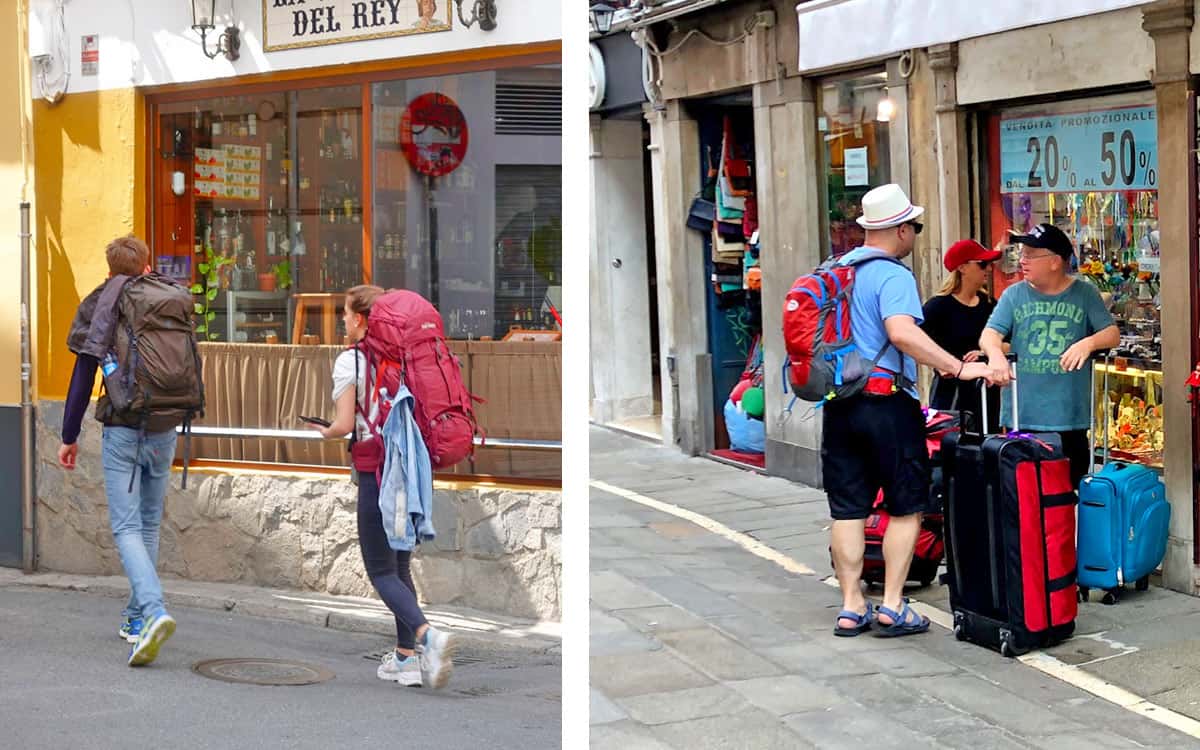 The choice to bring either a travel backpack or a rolling suitcase to Europe depends on your travel plans and your personal travel style. This guide will describe the advantages and the disadvantages of both travel backpacks and rolling luggage and will hopefully help you choose which option is best for you.
Backpack For Traveling Europe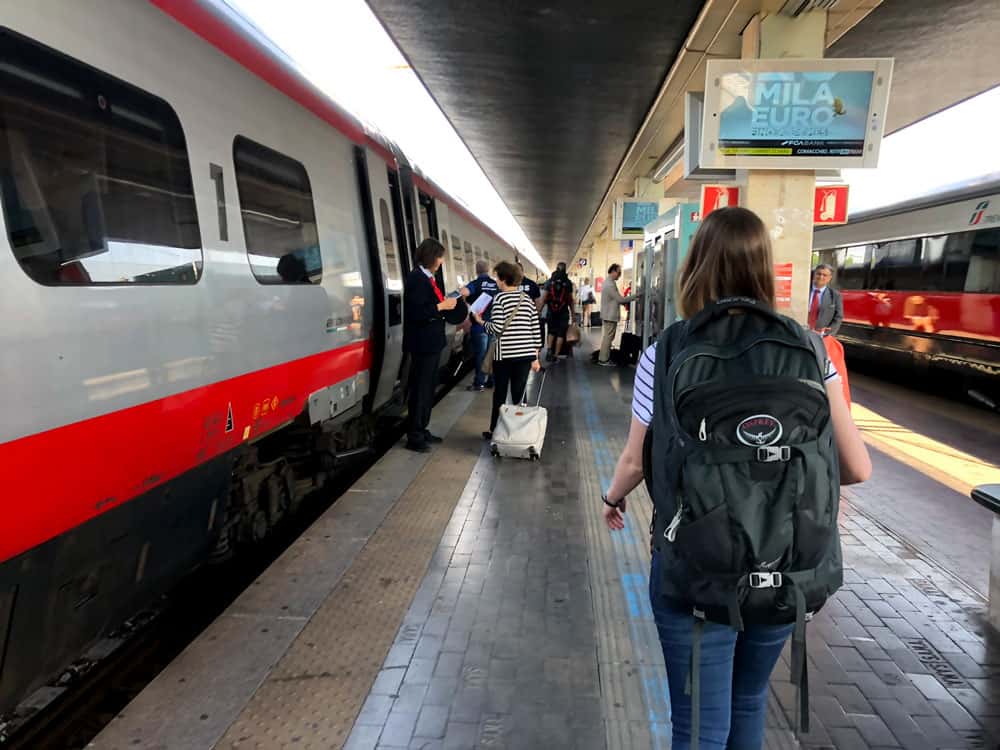 When "backpacking Europe," most people use a backpack — no surprise there. We've already discussed how to choose the perfect backpack for Europe and we have a list of the best travel backpacks for Europe—so be sure to read those two articles if you choose a backpack.
Benefits Of Using A Travel Backpack

Hands-Free Travel: Having full use of your hands makes navigating European streets and public transportation much easier.
Easily Navigate Stairs and Streets: Traversing cobblestone roads and the myriad of stairs is much easier with a backpack. And don't expect to find escalators and elevators in most European public transportation so you'll have to lug your suitcase up multiple flights of stairs.
Comfortable: Assuming your backpack fits well and isn't overpacked, it can actually be pretty comfortable.
Ease of Movement: Walking through crowds and tight spaces is much easier with a backpack.
Easy to Store: Hostels usually have personal lockers and a backpack will fit in those fine. Most of the time a suitcase is too large, so you'll need some other way to secure your stuff.
Drawbacks To Using A Travel Backpack

Airline Travel: Between the baggage handlers and the conveyor belts used to route luggage, airlines aren't exactly known for being gentle on backpacks. Most backpacks have a lot of straps that can get caught on the conveyor belts and sometimes they get ripped off. I aim to always carry on my backpack to avoid these issues. However, many newer travel backpacks have zip-away shoulder straps which make the bag safe for being checked.
Packing Light: A lot of travelers tend to pack a lot… like way too much. I always try to promote traveling light, but if you find yourself needing to travel with your entire wardrobe, you might want to save your back and just use a suitcase.
Cost: A quality backpack isn't cheap (although there are some nice budget-friendly options — see our article about buying travel backpacks). By contrast, you can usually get a decent wheeled suitcase at discount stores like TJ Maxx or Marshalls for about $40-90.
Discomfort: Wearing a backpack for a long period of time can be uncomfortable.
Some People Don't Like Them: Some people just don't like having anything on their backs.
Read More: The Guide To The Best Travel Backpacks. and our Guide To The Best Travel Backpacks for Women.
Wheeled Suitcase For Traveling Europe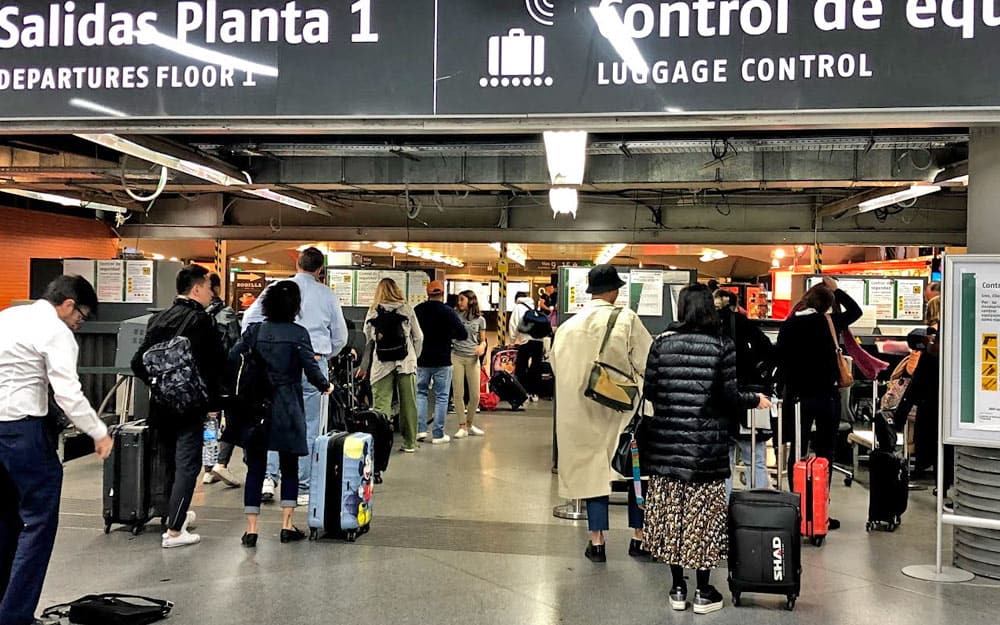 While most budget and younger travelers choose to travel with a backpack, the majority of "traditional" travelers still use wheeled suitcases when they visit Europe. This is probably largely due to the fact that everyone already has a suitcase and they don't want to spend more money to buy something new.
But for many travelers, a suitcase with wheels is actually their best option.
Benefits of Using a Wheeled Suitcase

Not Having to Carry a Bag: Obviously, with wheeled luggage, you don't need to carry any of your stuff. This works great if you're traveling to places with smooth streets. A suitcase is probably the best option if you plan on using a taxi to get from the airport/train station to your hotel since you won't be spending much time with your bags.
Ease of Packing/Organization: Packing a suitcase is pretty straightforward and getting to your stuff is simple.
Airline Safe: Suitcases are designed to survive being checked.
Able to Pack More: You don't have to be as concerned with weight when you use a wheeled suitcase since you won't be hauling it around on your back.
Drawbacks To Using A Wheeled Suitcase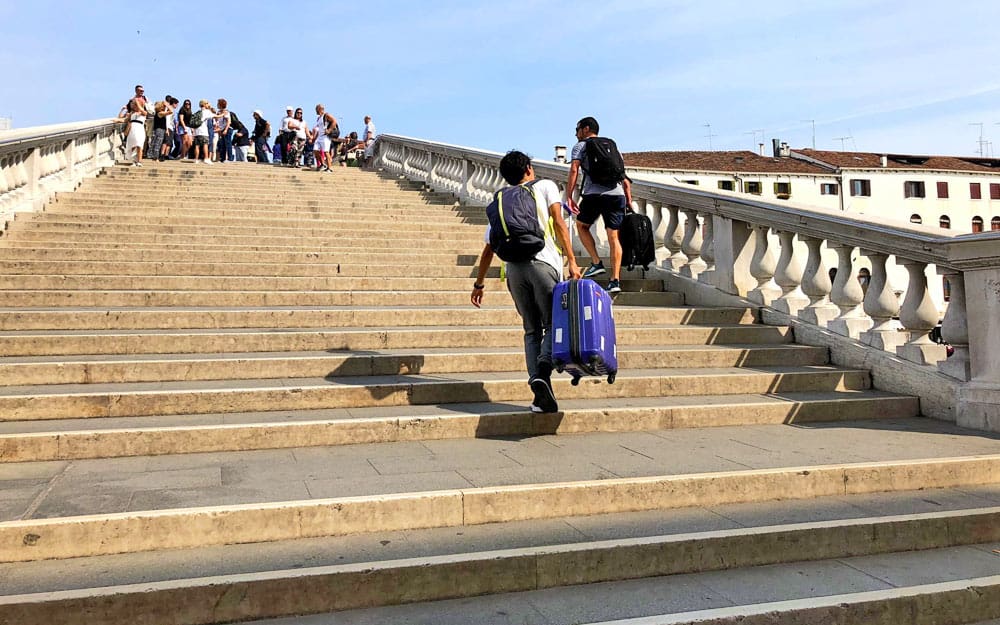 Stairs, Damn Dirty Stairs: Stairs are the enemy of wheeled suitcases. Wheeled bags are designed to be wheeled around but they are difficult to carry. You're sure to encounter stairs with public transportation, hostels, budget hotels, and rental apartments so keep that in mind when picking your luggage.
Broken Wheels: European streets can put a beating on those wheels. Once a wheel breaks, you might as well get a new suitcase.

If you do being a wheeled suitcase, we suggest getting one with two sturdy wheels rather than one with four wheels.

Crowds: Trying to roll a suitcase around in a crowd can cause a lot of frustration.
Trains: The majority of luggage space on a train is above the seat, so be sure you can lift your bag above your head.

Note: Some trains do have luggage storage areas, but they fill up quickly and you won't be able to keep an eye on your bags.

Rough Streets and Sidewalks: Rolling a suitcase over cobblestones is about as fun as it sounds. Also, many medieval cities have tiny sidewalks that are difficult to navigate.
Not Hands-Free: You'll always have to keep one hand on your bag which will hinder your mobility.
Added Weight: A suitcase with wheels is a lot heavier than a backpack. Keep that in mind if you have to consider airline weight limits.
---
Final Thoughts on Backpacks vs Wheeled Luggage for Europe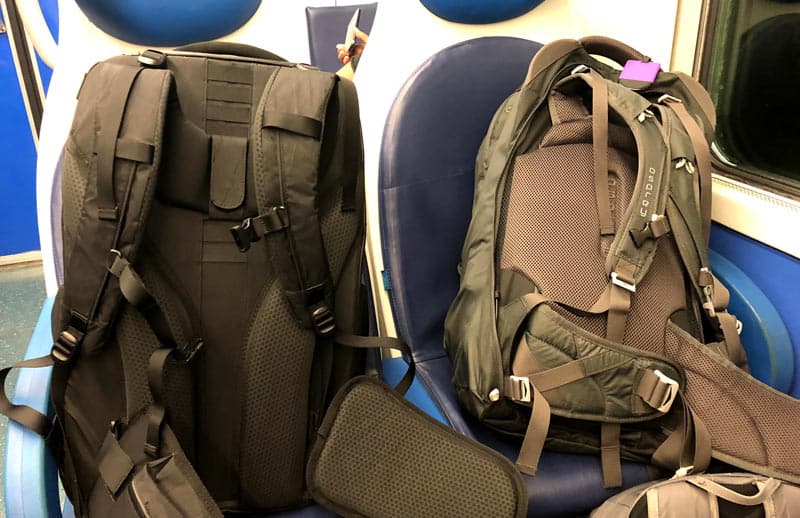 As I stated before, the choice between a backpack and a rolling suitcase comes down to personal preference. Personally, I prefer using a travel backpack—that's what I recommend for budget travelers and people who are going to be visiting a lot of places.
But a suitcase is probably easier if you're just visiting one or two places during your trip.
---
More Packing Advice For Traveling Europe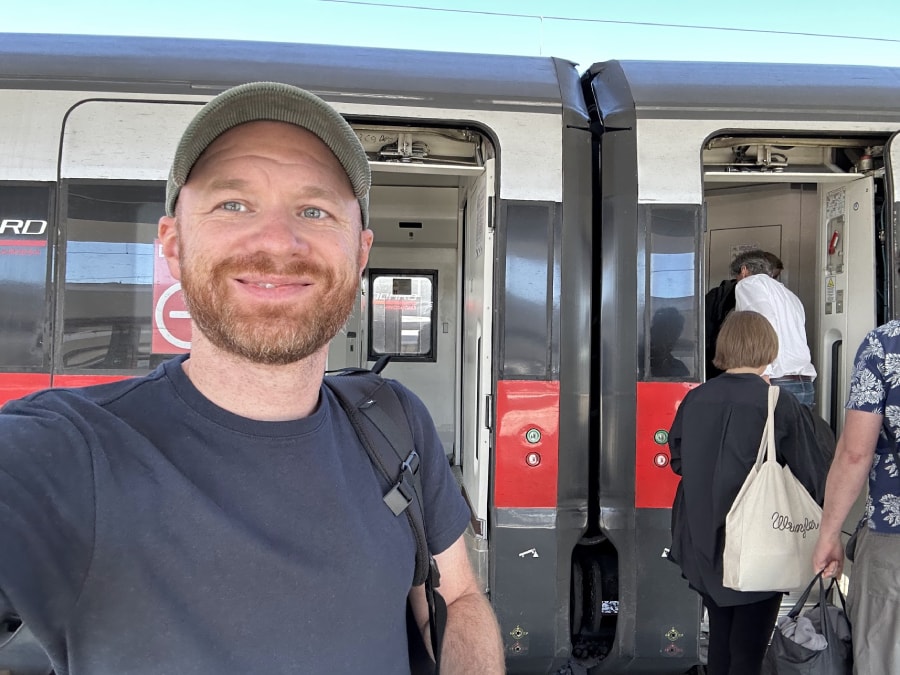 We're always looking for the best travel gear! Here are some of our favorite gear articles and packing tips: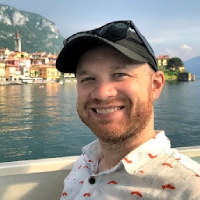 Latest posts by James Feess
(see all)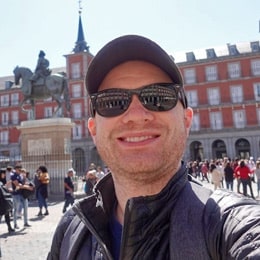 No Funny Business
The Savvy Backpacker is reader-supported. That means when you buy product/services through links on the site, I may earn an affiliate commission — it doesn't cost you anything extra and it helps support the site.
Thanks For Reading! — James
Questions? Learn more about our Strict Advertising Policy and How To Support Us.