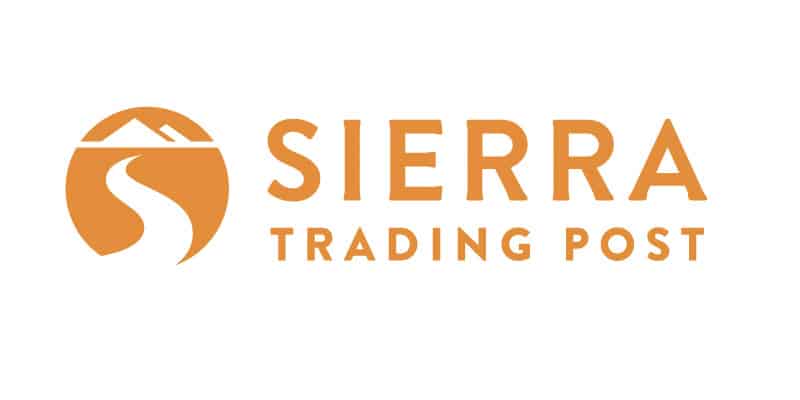 This post is brought to you by CJ Affiliate's VIP Content Service. Thank you Sierra Trading Post for sponsoring this post. While this was a sponsored opportunity from Sierra Trading Post, all content and opinions expressed here are my own.
Winter travel is great except for the fact that you need to a bunch of extra gear and clothing to stay comfortable. And buying all that stuff can get expensive since winter gear is notoriously pricey.
Enter Sierra Trading Post. Yes, this is a sponsored post but I've been using these guys ever since my first trip abroad over 10 years ago (I'm still using some of the socks I bought way back then). Anyways, Sierra Trading Post is the place to go to get cheap, name-brand travel gear that's usually around 50% off normal price, so it's the first place I check out when I need to pick up travel gear.
So how do they do it? Basically, they sell closeouts, overstock, and items that have small cosmetic blemishes — which pretty much means all their gear is a ton cheaper than normal. They're especially great for winter gear.
Challenge: All Winter Basics for Under $200
After poking around the site I started to wonder if I could buy all my winter basics for under $200 — this would include two pairs of winter socks, two pairs of travel underwear, thermal base layers (top and bottom), and a fleece jacket.
I'm going to assume you all already have a winter coat and proper shoes — but they have those as well.
Note: Sierra Trading Post has a revolving stock so the items listed here may not be available in your size but they have multiple alternate options.

Let's start off with socks. I chose the Eurosock Hiking Socks. Each pair is $5.99.


Next, we need underwear. For guys, I chose the Terramar High-Performance Essentials Odor-Control Boxer Briefs and for women, I picked the popular ExOfficio Give-N-Go Bikini Briefs. Both cost $9.99 a pair so we'll add two pairs to the list.


A base layer is essential during the winter so for guys I chose the Terramar Thermolator Midweight Base Layer Bottoms for $14.99 and the Under Armor Base Layer Top for $39.99. If you're on a tighter budget you can find synthetic base layer tops for $15-$20.


For women, I chose the Icebreaker Merino Wool Everyday Base Layer Bottoms for $19.99 and SmartWool NTS 250 Merino Wool Top $49.99 — again, you can find cheaper synthetic versions of the tops for around $15-$20.


So far we have socks, underwear, and base layers. The next essential cold weather clothing is a nice fleece jacket. For men, I chose The North Face Denali Polartec Fleece Jacket for $99.99. For women, I chose the Icebreaker Atom Merino Wool Jacket for $79.99. Note: There are plenty of cheaper fleece jackets that start around $30 if you're trying to stick to a tighter budget.
The Grand Total… so how did we do?
two pairs of winter socks
two pairs of travel underwear
thermal base layers (top and bottom)
fleece jacket
The whole lot ended up costing right around $195 (retail on all this gear would have easily been $400+). If you're dead-set on spending as little as possible then you could have easily found less-expensive versions of each item on the Sierra Trading Post website — which would have knocked the price down by half.
Also, Sierra Trading Post offers coupons and deals via its 'DealFlyer' email newsletter. They usually give you an instant discount for new subscribers (I got 20% off).
My $150 Challenge
As part of this post, Sierra Trading Post sent me a $150 gift card spend on gear for myself — score! After spending an hour on the site I had about 10 things added to my shopping cart (which obviously ended up being way over $150), but I decided to control myself and narrowed it down to three items.

My first item was a Marmot Portsmith Down Jacket for $99.99, which normally sells for $175. Down Jackets are great to wear under a heavier coat on really cold days or by itself on less cold days.

Next was a Barbour The Oxford Shirt for $34.99, which normally sells for $100. I've actually seen these shirts sell for $120+ in local stores. It's a great quality shirt that would otherwise be way out of my price range. I also prefer the oxford style because the buttoned collar is easier to wear under sweaters — which is a plus since layering is the key to staying warm.

My last item was a Visitor Flannel Sherpa-Lined Shirt Jacket for $39.99, which normally sells for $89.99. This is a great cold weather shirt because the outside is flannel and the inside is fleece-lined. It's super soft and is perfect to wear over a t-shirt on chilly days or under a heavier coat on cold days.
With shipping, all this ended costing around $185 but I had my 20% off coupon code that I got when I subscribed to Sierra Treading Post's DealFlyer — which ended up bringing my total to just around $150.
Everything I received still had the tags on it and everything looked brand new — I didn't see any blemishes or anything. So if you're looking to save some serious cash then you should check out Sierra Trading Post.
By the way, Sierra Trading Post will have free shipping over $75 from Dec 1 – Dec 31st of orders of $75 or more with code ACJDEC6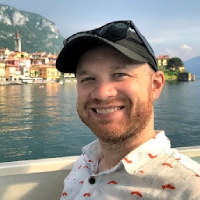 Latest posts by James Feess
(see all)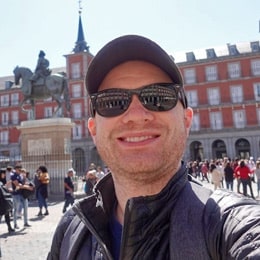 No Funny Business
The Savvy Backpacker is reader-supported. That means when you buy product/services through links on the site, I may earn an affiliate commission — it doesn't cost you anything extra and it helps support the site.
Thanks For Reading! — James
Questions? Learn more about our Strict Advertising Policy and How To Support Us.