Having fast and reliable high-speed data for your phone is essentially a requirement when you travel to the USA but visitors are often surprised that prepaid SIM data plans aren't as widely available or as affordable as in their home country.
In this guide, I'll cover everything you need to know about buying a SIM Card in the US and how to buy the best US prepaid mobile data plans at the best price.
Important Note About Prepaid SIM Card Data Plans in the US
Getting a prepaid data plan in America is a frustrating experience—especially for international visitors. Mobile service is generally much more expensive in the US than in the rest of the world so tourists are often surprised when they arrive expecting easy access to cheap data.
Why?
Prepaid data plans aren't common in the US because most Americans have year-long phone service contracts. To make things more complicated, many mobile carriers also require that you use a US credit card if you're buying a month-to-month plan.
That's why many tourists have issues when it comes to buying a data plan when they arrive in the US because they have to go out of their way to find prepaid service in the US.
Even major airports like New York's JFK have very few options and the ones you'll find are costly and not convenient.
I'll cover all this more in-depth later in this article but I wanted to get this out of the way up front.
In short, I highly recommend buying a data plan before arriving in the US if you don't want to deal with the hassle. Check out SimOptions (physical SIM cards and eSIM plans) or Holafly (eSIM only) for a few different options—I recommend buying an eSIM data plan if your phone is compatible.
---
How To Buy A Prepaid Data Plan For The US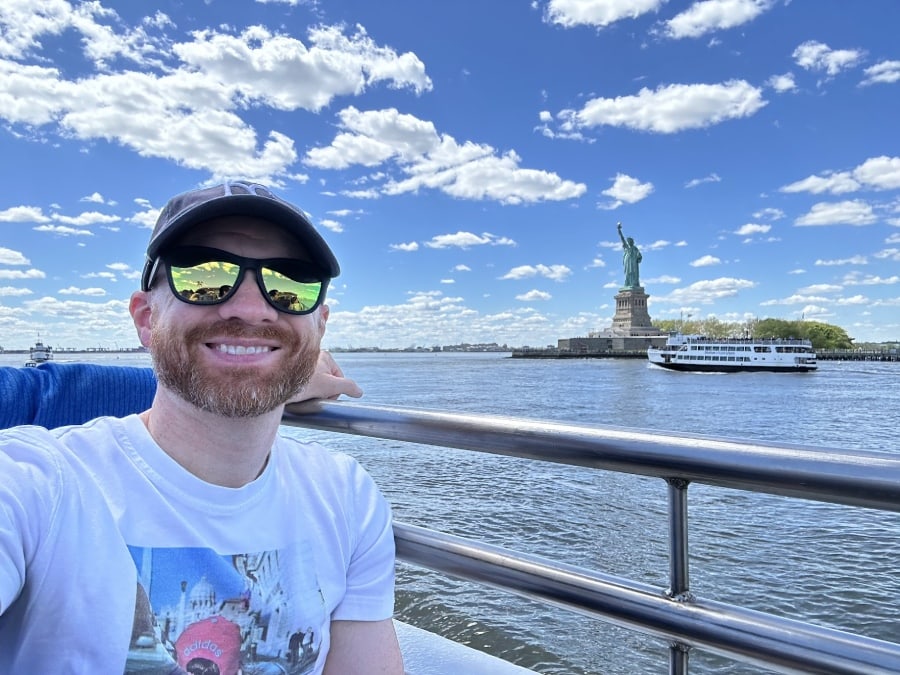 You have three main options when it comes to buying a data plan for the US:
Prepurchase an eSIM Data Plan (Easiest)
The easiest way to buy a data plan for the US is to buy an eSIM data plan because you can activate it instantly so you don't have to pay for shipping. All you have to do is buy the service and then activate it once you're in the US. As an added bonus, using an eSIM allows you to keep your original phone number active on your phone.
I've personally used both SimOptions and Holafly in the past to buy international data plans. You can also read my guide to the best prepaid USA eSIM data plans.
Not sure what an eSIM is? Here's a quick video showing you how easy eSIMs are:
Not all phones are eSIM compatible (although most modern phones are compatible) so keep that in mind.
Prepurchase a SIM Data Plan (Easy)
If you want to sort out your data plan prior to your trip, I recommend buying your SIM card before you leave so you'll have data as soon as you arrive (i.e. no tracking down a SIM card once you arrive in the US).
The main downside is that you'll have to wait for the SIM card to arrive and pay for shipping so it might not be a great option if you need your SIM Card right away.
Wait Until You're In The US To Buy A SIM Card (Most Difficult)
The third option is to wait until you arrive in the US to buy your data plan. As I mentioned earlier, prepaid data plans aren't very popular in the US so you'll have to go out of your way to find them.
I'll cover this in more depth further down in this article.
---
The Best Prepaid SIM Card and eSIM Data Plan You Can Buy Before Arriving In The US
Here's a list of both prepaid eSIM data plans and physical SIM card data plans that will work in the US.
I've tried to list both pros and cons of each plan so spend a little time reading up on each because some have a few quirks.
Holafly US Data Plans (Unlimited Data eSIM)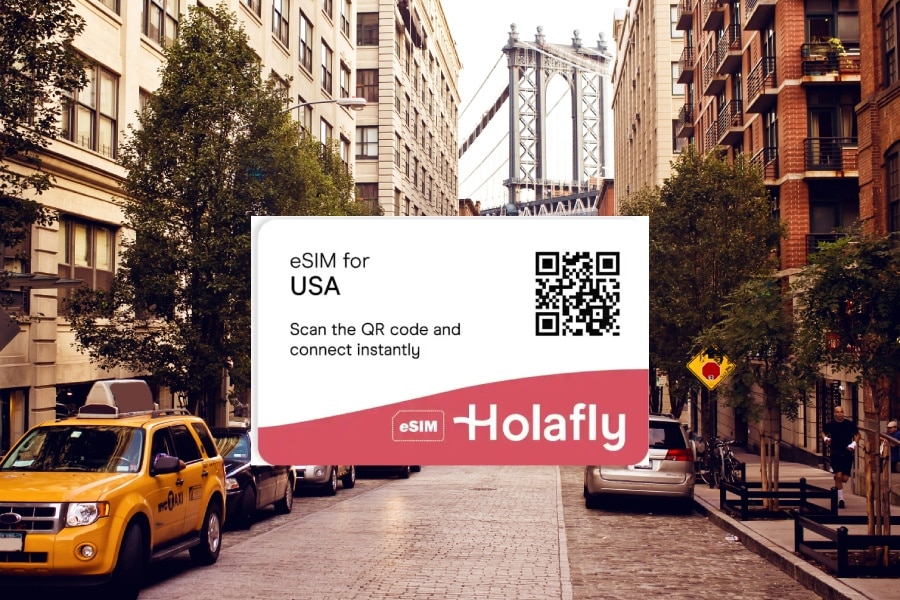 Holafly is a new data-only eSIM startup that I've personally used on a recent trip and found worked surprisingly well (read my Holafly eSIM Review to learn more).
Unlike other companies, Holafly's plans give you unlimited data (they will throttle your data if you use excessive data but this won't be an issue for most users) and their plans run from 5 to 90 days. Holafly also connects to both the AT&T and T-Mobile networks—which are two of the largest mobile carriers in the US.
In short, if you don't want to worry about monitoring your data usage while traveling then Holafly is your best option.
Prices For Unlimited Data (Check Holafly for details)

5 Days: $19
10 Days: $34
15 Days: $47
20 Days: $54
30 Days: $64
60 Days: $84
90 Days: $99

Service Speed: 4G/LTE
Calls: None
Texts/SMS: None
Tethering: No
Three 30-Day Pass (Digital eSIM Plan)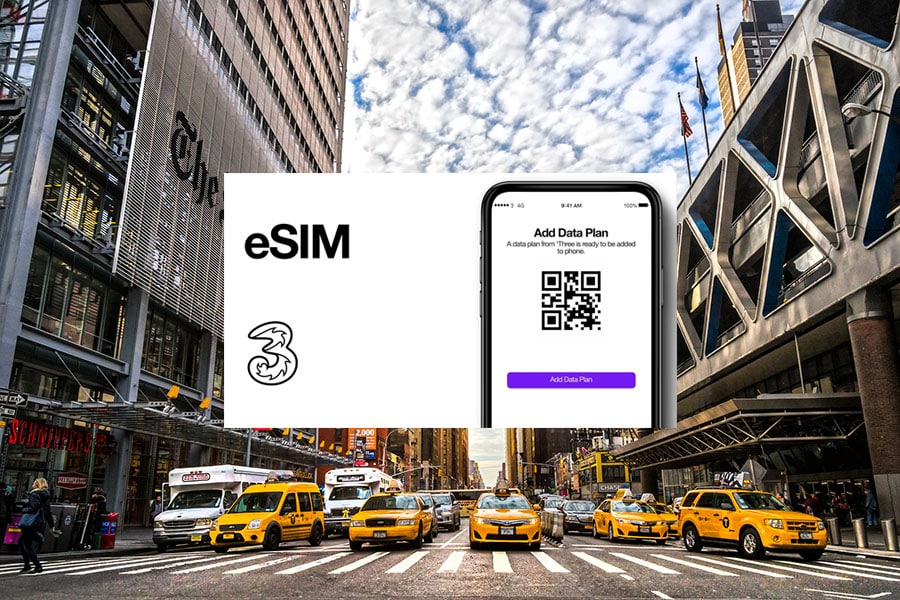 Plan Specs:
PRICE: $35
DATA: 20GB
INCLUDES TEXTS OR CALLS?: NO
CREDIT VALID FOR: 30 Days
If your phone is eSIM compatible, the Three 30-Day Pass is hard to beat for the price and data allowance. This data plan gives you 20GB of data for $35 and it's valid for a month.
And since this is an eSIM, you get instant delivery via email and you don't have to pay for shipping.
Smart Traveller eSIM (Digital eSIM Plan)

Plan Specs:
PRICE: $18
DATA: 6GB
INCLUDES TEXTS OR CALLS?: NO
CREDIT VALID FOR: 10 Days
The Smart Traveller eSIM is a good budget option for shorter trips since it's only valid for 10 days. If you're visiting for longer than 10 days, it makes sense to go with the Three 30-Day Pass for $35.
Orange Holiday World (Physical SIM Card)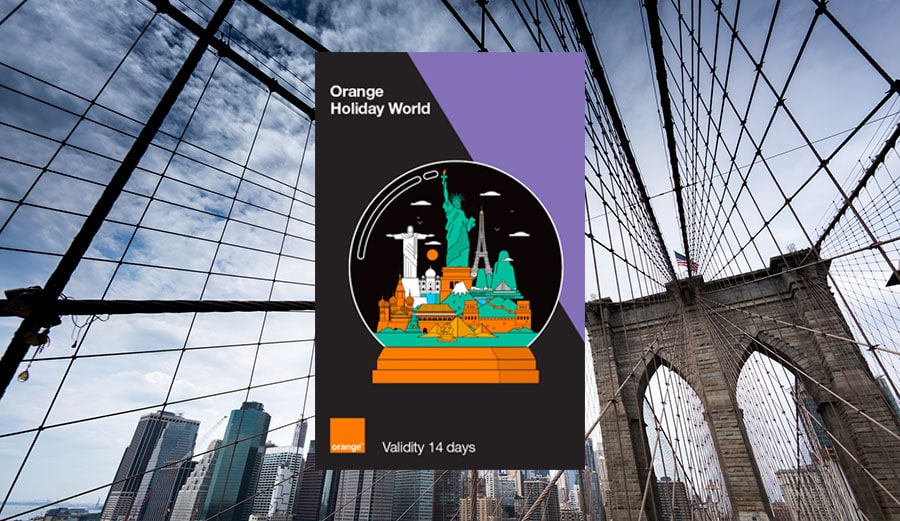 Plan Specs:
PRICE: $50
DATA: 10GB
INCLUDES TEXTS OR CALLS?: NO
USED AS A MOBILE HOTSPOT?: Yes
CREDIT VALID FOR: 14 Days
The Orange Holiday World is a very popular choice for travelers for a few different reasons.
First, it's run by Orange—the largest mobile carrier in Europe and they've partnered with major US mobile carriers so the service tends to be better than no-name SIM data plans.
Second, the Orange Holiday World plan includes 10GB of 4G/LTE data in the US. This plan also works in Canada and Mexico if those happen to be part of your trip.
Third, there is no registration needed—simply install the SIM and you're ready to go.
The main downside is that the data plan only lasts for 14 days so it's not ideal for longer trips but you can top up the card one time for €29 to get another 14 days of service with an additional 10GB of data.
Three PAYG MBB 12GB (Physical SIM Card)

Plan Specs:
PRICE: $60
DATA: 12GB
INCLUDES TEXTS OR CALLS?: NO
USED AS A MOBILE HOTSPOT?: NO
CREDIT VALID FOR: 1 Year
The Three UK PYAG MBB is another popular SIM data plan option thanks to its 12GB of data for $60. It doesn't allow data tethering and you can use it with a pocket WIFI. This card is valid for a year after activation so it's a nice option for longer visits to the US.
Three PAYG MBB 24GB (Physical SIM Card)

Plan Specs:
PRICE: $80
DATA: 24GB
INCLUDES TEXTS OR CALLS?: NO
USED AS A MOBILE HOTSPOT?: NO
CREDIT VALID FOR: 1 Year
The Three UK PAYG MBB 24GB data plan gives you 24GB of mobile data for $80 so this is a good option for heavy data users. If you have a pocket WIFI, this can also be a good option for groups traveling together so you can split data over multiple phones.
---
How To Buy A Prepaid Data Plan In The US

Most prepaid data plans offered by US carriers are billed on a month-to-month basis so if you don't cancel the plan you'll be charged when the new month starts. Because of this, many mobile companies require that you have a US credit card.
Verizon Prepaid Data Plans

Verizon of the largest mobile provider in the US and their prepaid plans start at $40/month for 5GB of data. Verizon is also the most expensive option. Visit the Verizon website to learn more.
Verizon also has a new budget service called Visible but you'll need a US credit card and only certain phones work on their network (visit the Visible phone compatibility checker to see if your phone works).
T-Mobile Prepaid US Data Plans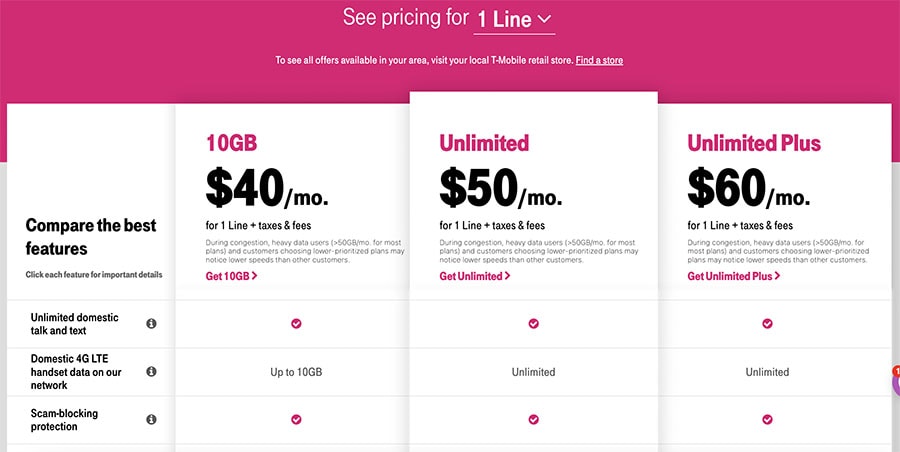 T-Mobile offers a monthly prepaid data plan that starts at $40/month (not including taxes and fees—a $10 SIM starter kit may be required). The $40/month plan gets you 10GB of data but the $50/month plan has unlimited data. Click here to visit the T-Mobile website to learn more.
AT&T Wireless Prepaid Data Plans


AT&T Wireless has prepaid data plans that start at $30/month for 5BG of data. Visit the AT&T website to learn more.
Google Fi Prepaid Data Plans

Google Fi has a monthly plan and a pay-as-you-go plan. The monthly plan has unlimited data for $50/month and the pay-as-you-go is $20+$10 for every 10GB of data. Visit the Google Fi website to learn more.
Straight Talk Wireless Prepaid
Straight Talk Wireless is a budget carrier that's mainly sold at Walmart stores. The main problem is that Walmarts are generally located outside large cities so you'll need a car to reach the store. You can also have the card shipped to a US address.
---
Get More Budget Travel Tips For The USA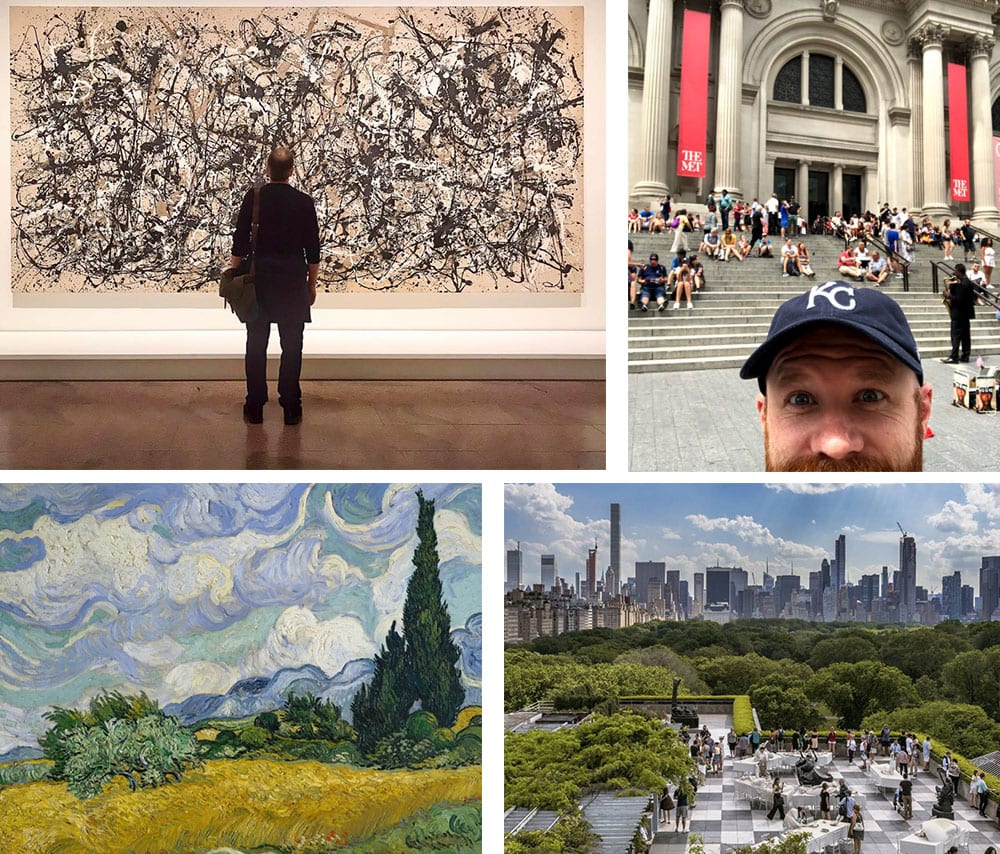 Here are a few articles to help you visit New York City:
Traveling to Europe too? Check out my guide on how to use your phone in Europe and our guide to the best SIM Cards and Data Plans for Europe. If you have a newer phone, check out our guide to the best Prepaid eSIM Data Plans for Europe.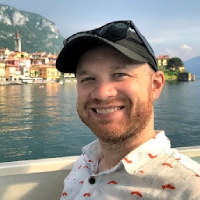 Latest posts by James Feess
(see all)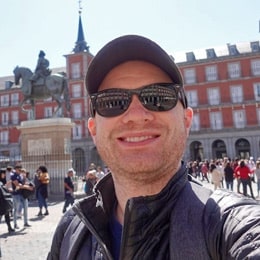 No Funny Business
The Savvy Backpacker is reader-supported. That means when you buy products/services through links on the site, I may earn an affiliate commission—it doesn't cost you anything extra and it helps support the site.
Thanks For Reading! — James
Questions? Learn more about our Strict Advertising Policy and How To Support Us.