We get emails all the time from small companies asking us to talk about/review their travel-related products or services. And we'll be honest — there are only a few that we actually think are worth the money.
So we had an idea to spotlight some of our favorite small independent companies who are making some killer stuff. And most importantly, everything we feature in this series is stuff that we actually use and love.
Wool & Prince Clothing: The Lowdown

In this edition of our Indy Company Spotlight, we're featuring one of our long-time favorite clothing companies — Wool & Prince.
Wool & Prince is a small company that specializes in high-quality merino wool clothing. Mac, the company's founder, launched Wool & Prince in 2013 by creating a wool button-up shirt and wearing it for 100 days straight without washing it (his family owns Pendleton so wool is in his DNA). This got a ton of buzz and after a successful Kickstarter the company took off.
They started with a classic button-up but now they've expanded to socks, t-shirts, underwear, work shirts, blazers, chinos, and a bunch more. Their products are certainly aren't cheap but everything they make is top-quality.
And since you can wear their wool clothes dozens of times before washing, Wool & Prince has become super popular with people who travel light (including us) and the general minimalist crowd.
Our Experience With Wool & Prince
I first started wearing Wool & Prince button-up shirts way back in 2014 after they reached out and asked if I wanted to give their 100% wool shirt a try. I was intrigued because I had been in love with wool socks for years but never really heard about wool button-up shirts.
But it makes sense because wool has all these amazing properties that make it a great choice for travel (odor resistant, wrinkle resistant, quick drying, etc.).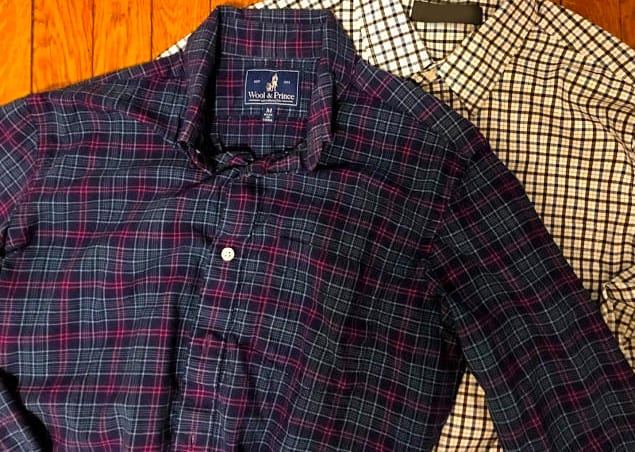 They sent me an awesome purple and blue check shirt which was one of my favorite shirts. I loved the look…
And then I accidentally put it in the dryer so it shrunk just enough to not fit me anymore (note: don't put 100% wool clothing in the dryer). So that was a bummer. But then I learned that they discontinued this color pattern. Bummer again.
But since then I've owned multiple other things from Wool & Prince and they've all honestly been amazing. And I've managed to keep them out of the dryer 🙂
So let's take a look at some of my favorite Wool & Prince products:
Wool & Prince Polo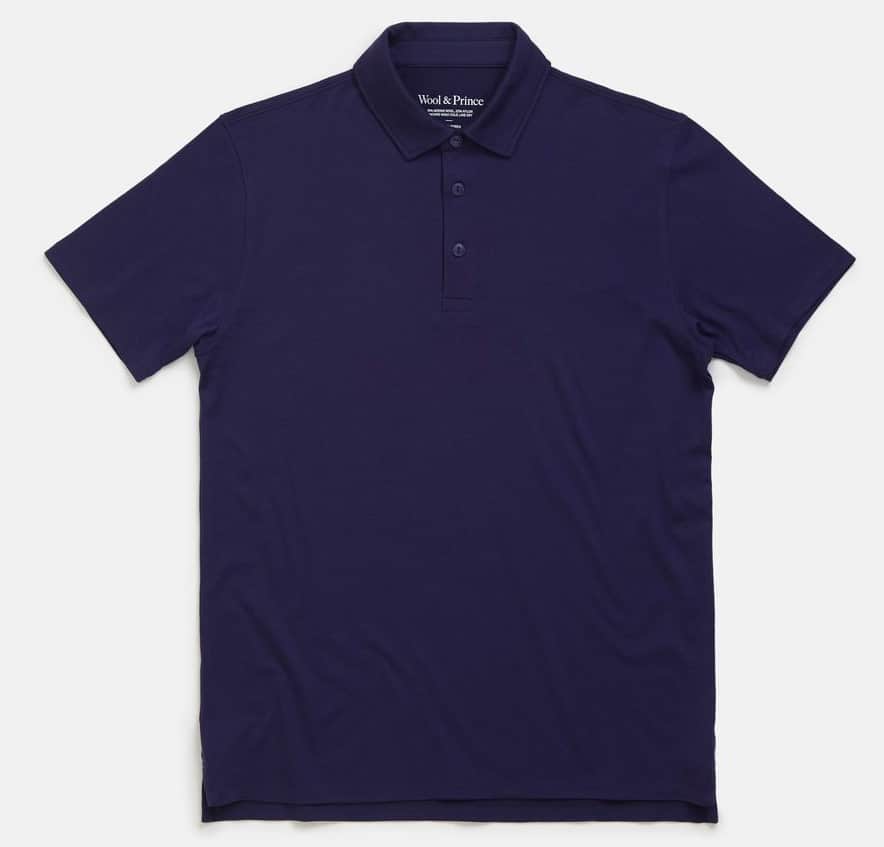 I've only had this Wool & Prince polo for about 2-3 months but it's easily one of my favorite shirts I own — and I don't even really like polo shirts!
It's just slim enough to fit well without being constricting. The fabric has a nice thickness so it drapes well. I recently wore it while traveling around Spain and I found myself wearing it multiple times because it gives a nice polished casual look.
Their polo shirts are made from 78% merino, 22% nylon blend so the fabric has the benefits of both wool and synthetic fabric.
It's priced at $78 via Wool & Prince
Wool & Prince T-Shirt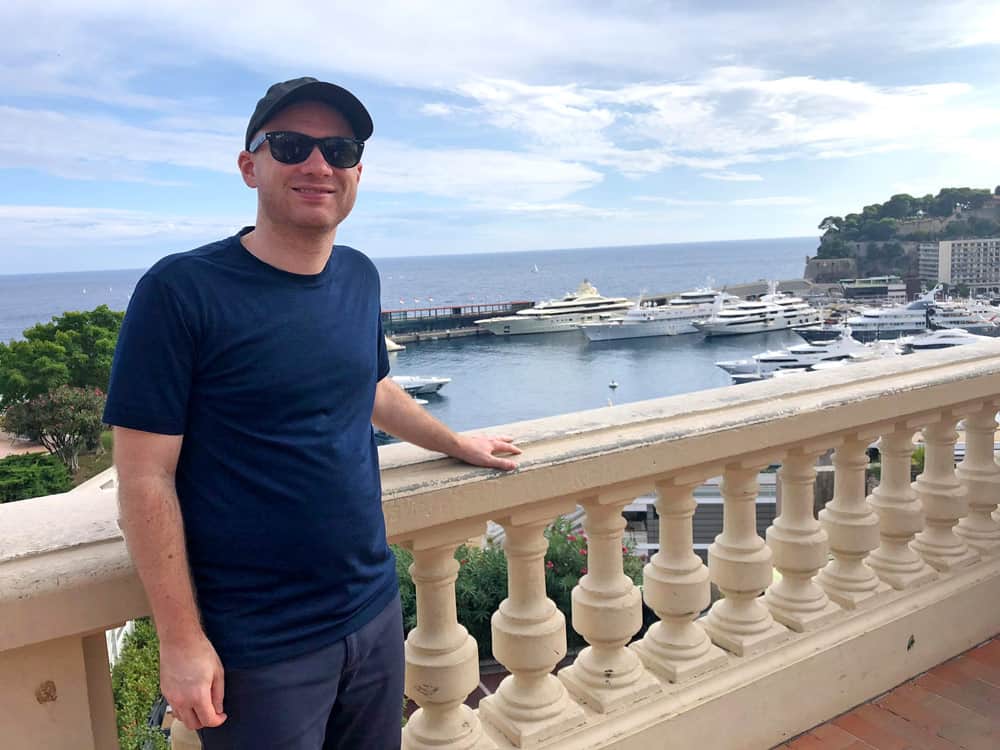 About 95% of my life is spent wearing a t-shirt so it's no surprise that I love the Wool & Prince tee.
I own three or four of them but my favorite is their classic Navy Crew Neck. They have multiple colors but I tend to favor their darker colors.
Just like their polos, their tees are made from 78% merino wool, 22% nylon so they're durable and they drape well.
Quick Note: From my experience, 100% wool t-shirts tend to develop holes after a few months so having a blend extends the life of the material considerably.
Wool & Prince Tees are priced at $68
Wool & Prince Boxer Briefs 2.0


Wool underwear? Yep.
These Boxer Briefs 2.0 are 75% merino wool, 21% nylon, 4% spandex and they're 100% comfortable thanks to both the fabric and the unique construction. I've only been wearing them for about a month (no, not every day) so I can't comment on the durability but so far, so good.
These are $42/pair so they're quite a bit more than I normally spend on underwear but the quality is top-notch. Check them out on the Wool & Prince website.
Wool & Prince Oxford Shirts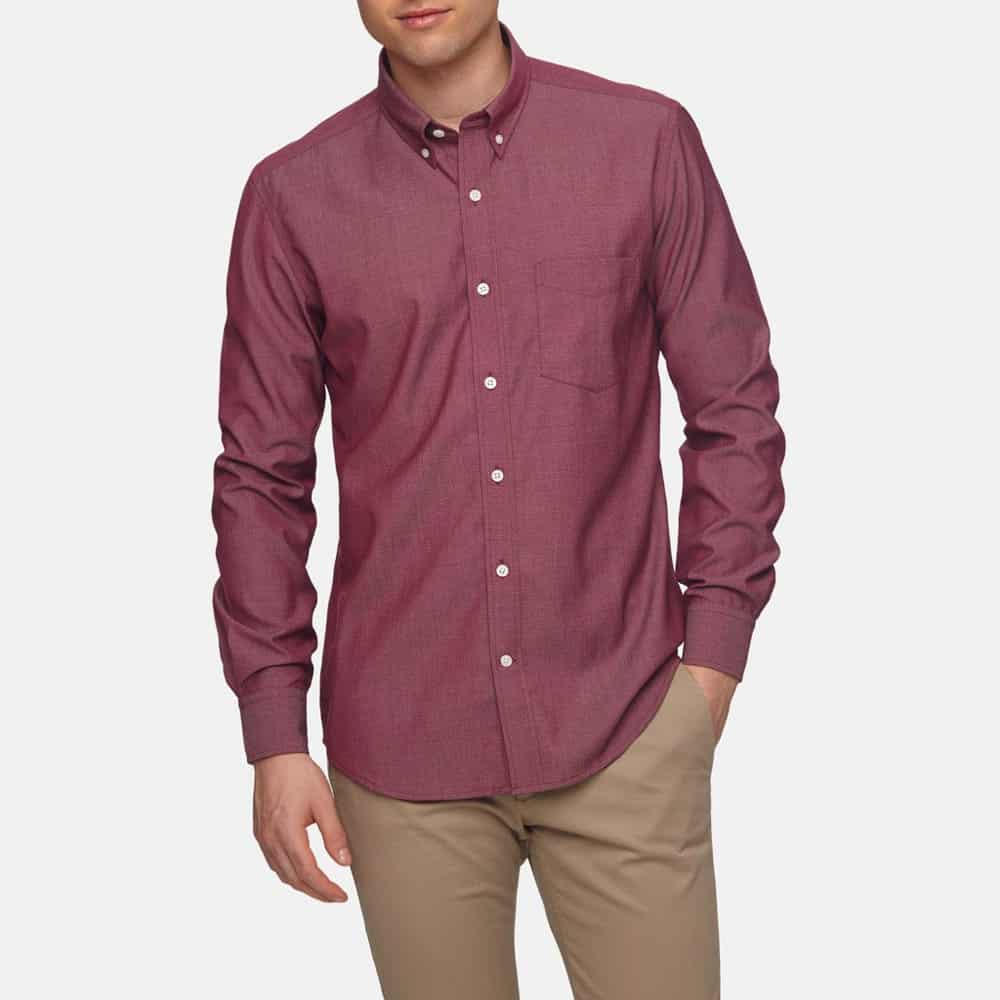 When I travel I always throw in one "dressy" button-up shirt for those times I want to be a little more classy. A wool button-up is also nice for those colder days since wool does a nice job of keeping you insulated.
Wool & Prince offers a few different styles of button-up shirts but I picked up their burgundy oxford. I love it because I can easily throw it in my suitcase and I know it will hold up an entire trip without needing a wash.
The 100% wool fabric on this shirt is heavy and very sturdy — much more than I expected. It also has a nice sheen. It's probably a little too heavy for summer wear (Wool & Prince recently released a wool/linen blend for summer but I haven't personally tested it yet).
Another nice touch is that these come in slim, regular, and tall sizes.
This Oxford Button-Down retails for $138 at Wool & Prince
What Other People Have To Say about Wool & Prince
We're not the only people who are fans of Wool & Prince. In fact, they are a favorite brand in multiple men's fashion and travel related subreddits — here are a few posts: example one, example two, example three, but there are many more if you do a search.
Final Thoughts About Wool & Prince
Everything made by Wool & Prince that I've worn has been the highest-quality. But there's no skirting around the fact that the quality comes at a price. Then again, their prices really aren't much different than other small, specialty clothing manufacturers in similar categories.
Additionally, quality fabric and construction mean these clothes will last a long time and can hold up to multiple wearings without washing — so you can pack a lot less.
I'm obviously a big fan of these guys and it's clear why they've been embraced by both minimalist travelers.
Check out the Wool & Prince Website to learn more and see their full product line.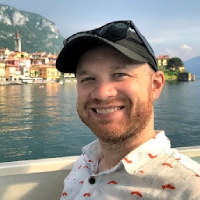 Latest posts by James Feess
(see all)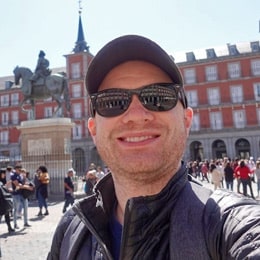 No Funny Business
The Savvy Backpacker is reader-supported. That means when you buy products/services through links on the site, I may earn an affiliate commission—it doesn't cost you anything extra and it helps support the site.
Thanks For Reading! — James
Questions? Learn more about our Strict Advertising Policy and How To Support Us.