Here on The Savvy Backpacker, we talk a lot about ways to travel as cheaply as possible — after all, this is a website about backpacking/budget travel through Europe.
But I've realized something after all my time spent traveling — it's important to spend a little extra money on experiences. Specifically, experiences that give you the opportunity to connect with the local culture, are once-in-a-lifetime opportunities, or simply help keep you sane during your travels.
Splurging on experiences is a tough concept for most of us budget-minded travelers who've scraped together every nickel to afford a trip to Europe, but I look at it as a long-term investment.
Luckily, these experiences don't always need to be very expensive. Spend a little extra on a good meal instead of eating store-bought pasta every night, get a nice Airbnb apartment for a night or two instead of sleeping in a crowded hostel every night, take a tour from a quality guide so you can actually know what you're looking at, take a cooking class or a whiskey tasting so you can get more in touch with the local culture… the list of things goes on. Trust me, these experiences will create memories that will last long after the trip has ended.
Another benefit of splurging is that it helps keep you sane when you're traveling on a shoestring budget. It will help break up the monotony of living/traveling on a few dollars a day.
Some of Our Favorite "Splurge" Experiences
Since we're on the subject, I figured I'd share some of our favorite experiences that we are glad we shelled out a little extra cash to do.
Cooking Classes in Paris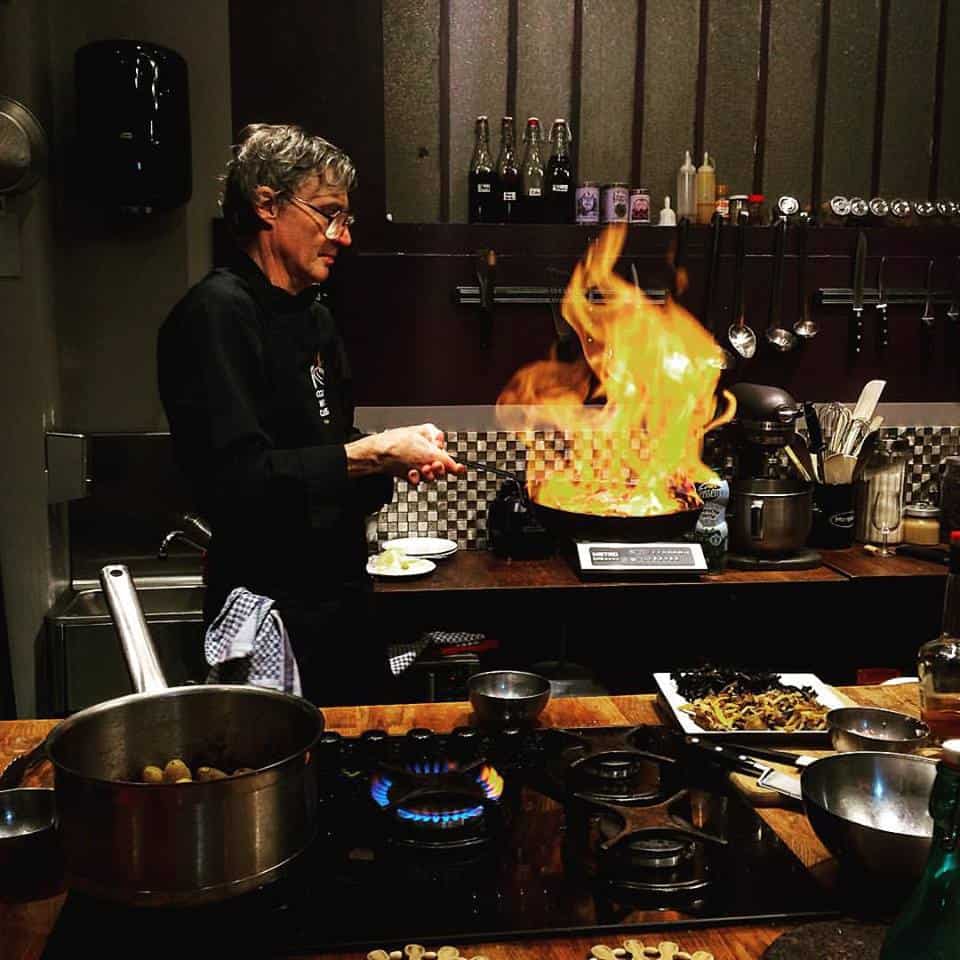 I can't cook (okay, I haven't really tried). However, when I watch Anthony Bourdain travel the world and meet chefs, I get envious of their passion for food. It seems that he's figured out that the best way to experience a culture is through their food — and I think he's right.
So, after living in Paris for a few months, I got the opportunity to take a cooking class at Cook'n With Class  — there are a good number of cooking classes in Paris, but Cook'n With Class is rated number one of Trip Advisor).
My first choice… choosing the class I wanted to take. French desserts? Bread making? French pastries? Croissants or macarons? Ugg. Too hard to decided because I loved them all. Then I saw the French market class which entailed going to the market with the chef, choosing what we wanted to eat, and then going back to the cooking school to make the meal. Sweet!
(Okay, I have a confession to make. Since that first market class, I've actually taken multiple classes from Cook'n With Class — including French desserts, cheese and wine, chocolate making, and bread making. I thought I'd share some of my experiences.)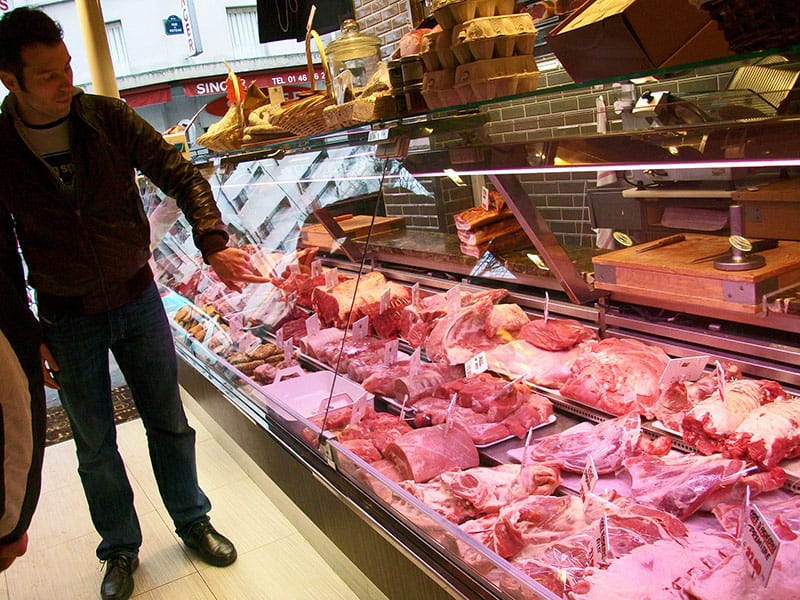 As mentioned earlier, in the market class, you're taken around to the market and the chef tells you a bunch of interesting facts, stories, and other entertaining tidbits about Paris, France, and the country's love of food. Our chef for the evening was Alex. Alex is actually from Texas, but he'd been living and working in Paris for a few years (he's a great dude and he knows a ton about food).
In addition to visiting the butcher, we also visited the bakery, the cheese shop, the fishmonger, and the greengrocer. At each stop, we picked up fresh, in-season ingredients to make a full meal.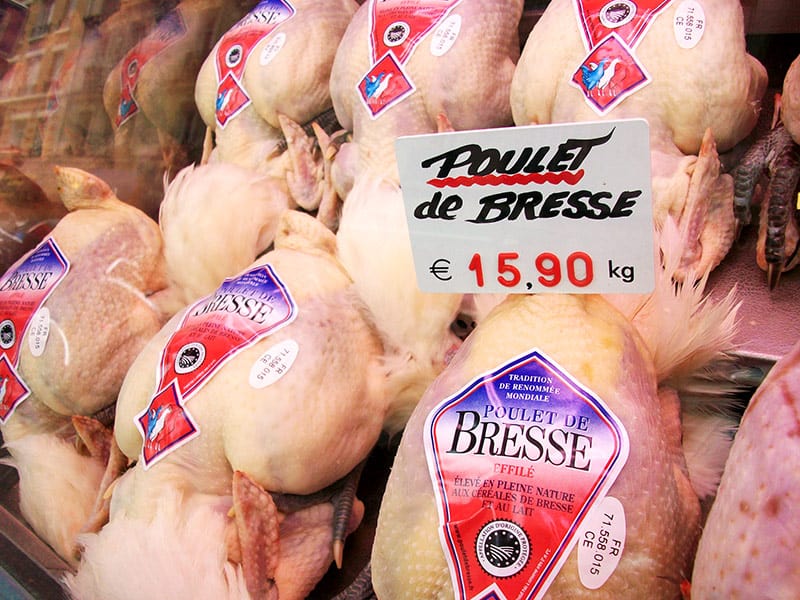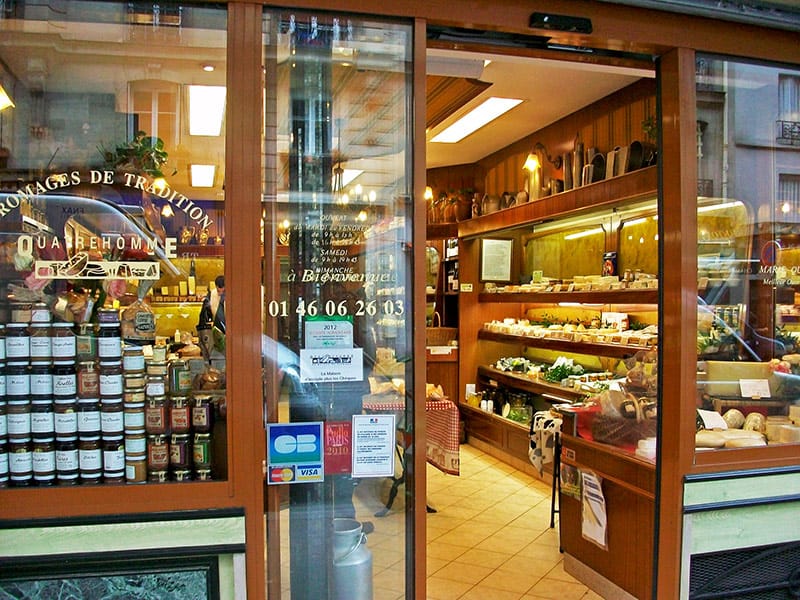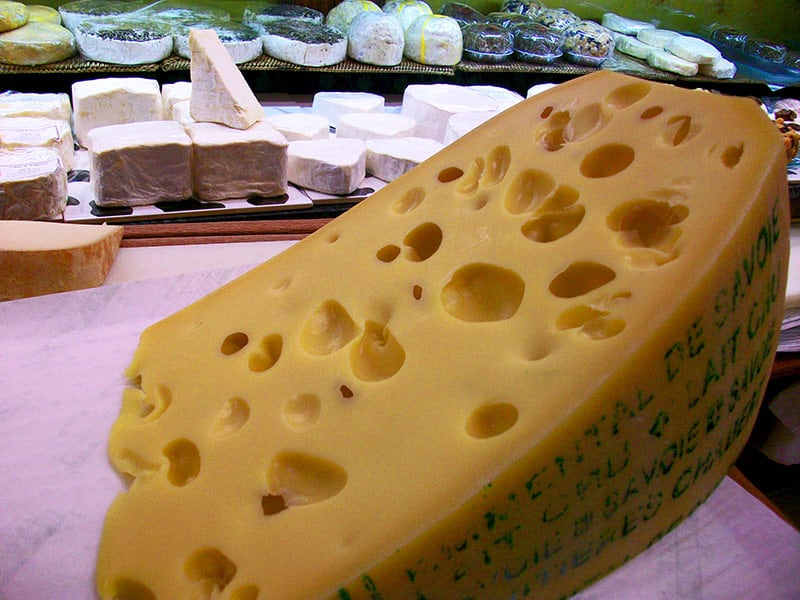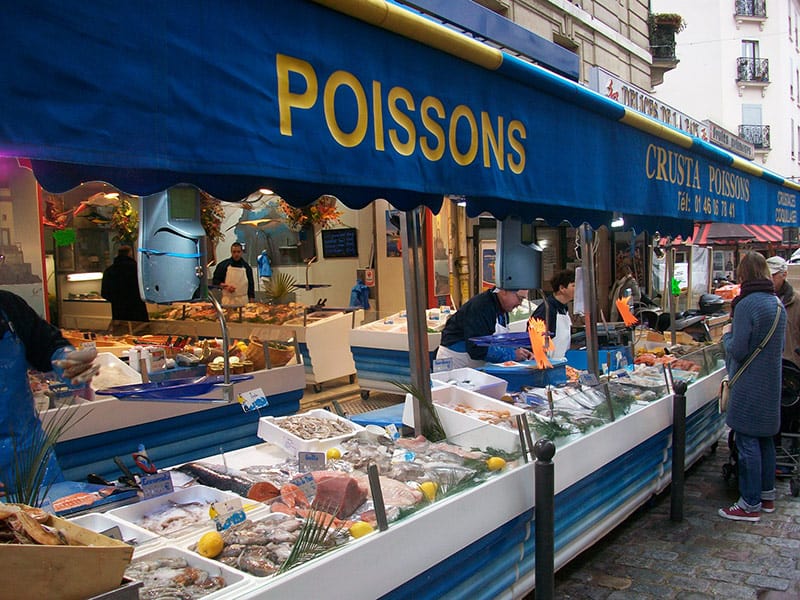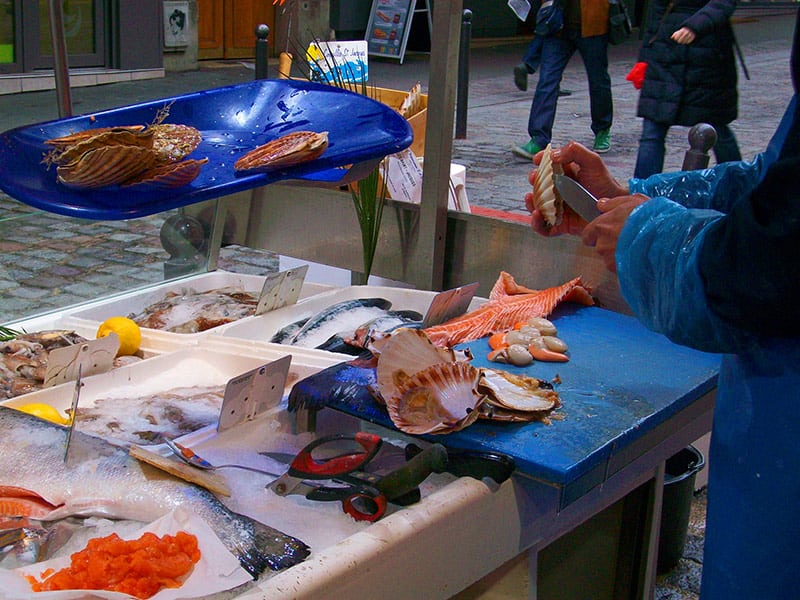 I like to describe Cook'n With Class as part class and part show. The chef does most of the actual cooking and the students help with a lot of the prep. Chef Alex described everything he was doing and gave a lot of great tips for preparing each dish (they also mail out the full recipe of each dish so you can try to recreate them back home).
I didn't get a chance to take too many pictures because Chef had us busy with the meal prep.. but I did manage to get a few shots.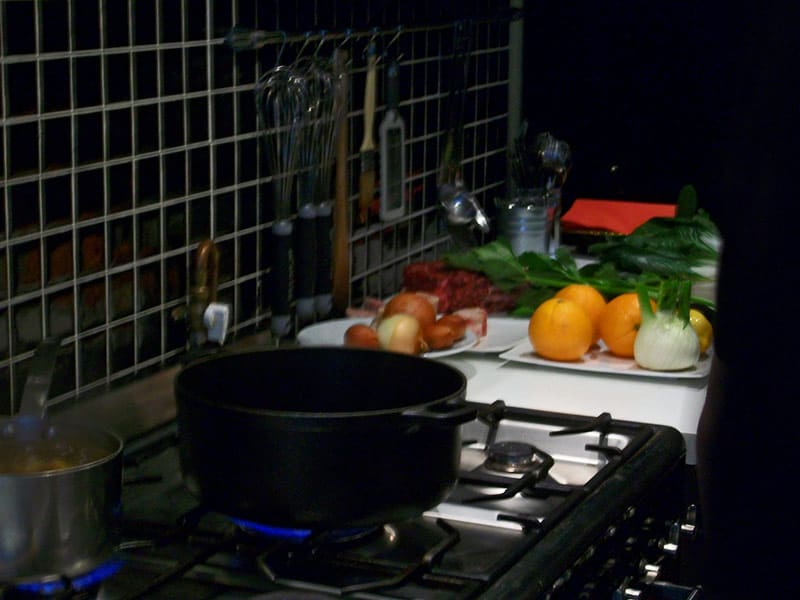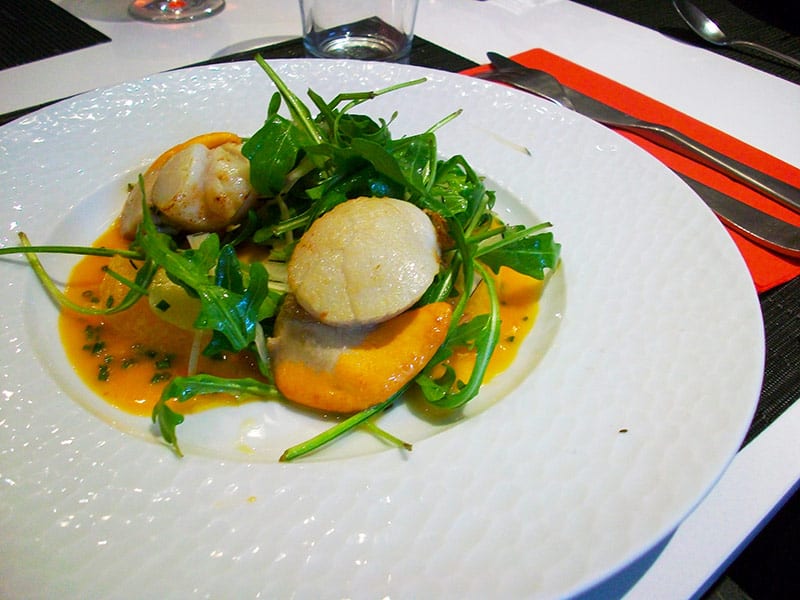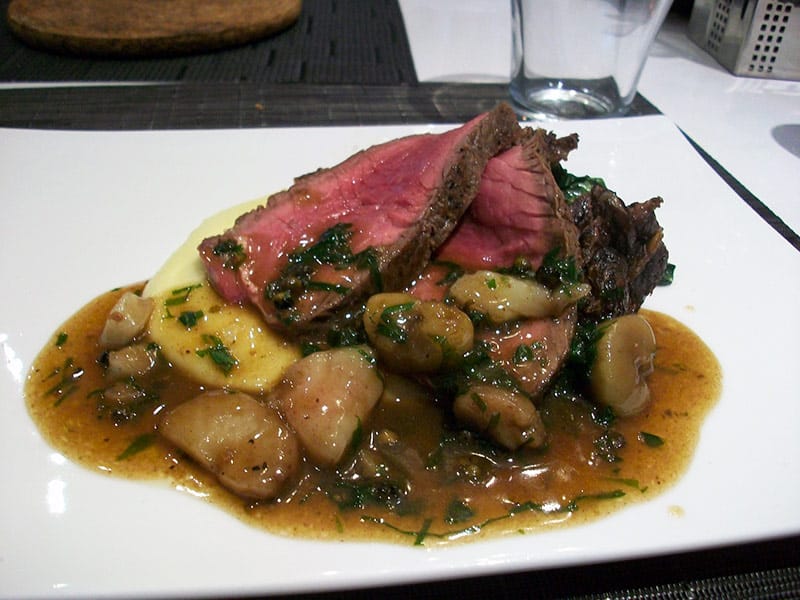 As mentioned earlier, I've taken multiple classes at Cook'n With Class. In fact, I was lucky enough to go a few months ago and I got to see their new-and-improved cooking school! This time I brought along my wife as a surprise date night.
The chef this time was Chef Patrick. Chef Patrick was born in France and he was the owner/chef at one of the best French restaurants in the early 90s — so he knows his stuff!
I thought I'd share a few more photos from this evening as well. Again, we did a lot of the meal prep but I didn't take too many photos of that part because my hands were full.


The cooking classes range from around 100€-200€ — so, as a traveler on a shoestring budget, this is a definitely a splurge. But if you're into cooking or good food, it might be worth the extra cost.
As an alternative, maybe take a wine tasting class or go out to an authentic local restaurant.
Skydiving in Switzerland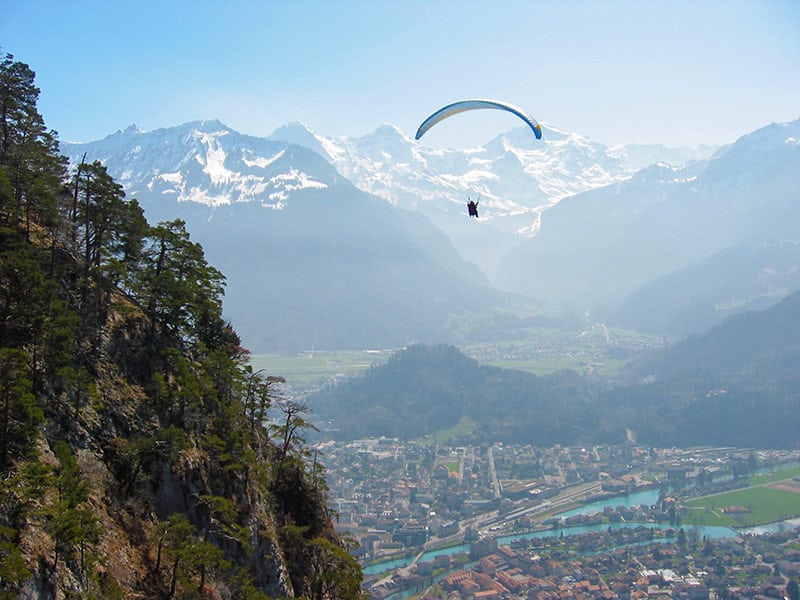 One of the great things about backpacking in Europe is the ability to change your plans on a whim — which is what brought me to Interlaken, Switzerland. First of all, I'd been visiting city after city for weeks, so I was starting to feel a little burned out and wanted to spend some time in nature. And when it comes to nature, it doesn't get much better than Switzerland. So I hopped on the next train, thanks to my Eurail Pass.
Interlaken is known as Switzerland's outdoor sports mecca, so all the people I met at the hostel were talking about all the outdoor activities they wanted to do. I struck up a friendship with a guy at the hostel and he mentioned going skydiving out of a helicopter.
Until this point I'd never considered jumping out of a plane, but I figured that I might as well give it a try. So we booked our time for the next morning.
I'm not even going to attempt describing the feeling of jumping out of a helicopter but it was amazing. I highly recommend it.
But this didn't come cheap. I think I shelled out something like $400+. This was a budget killer, but it's one of those memories I'll never forget.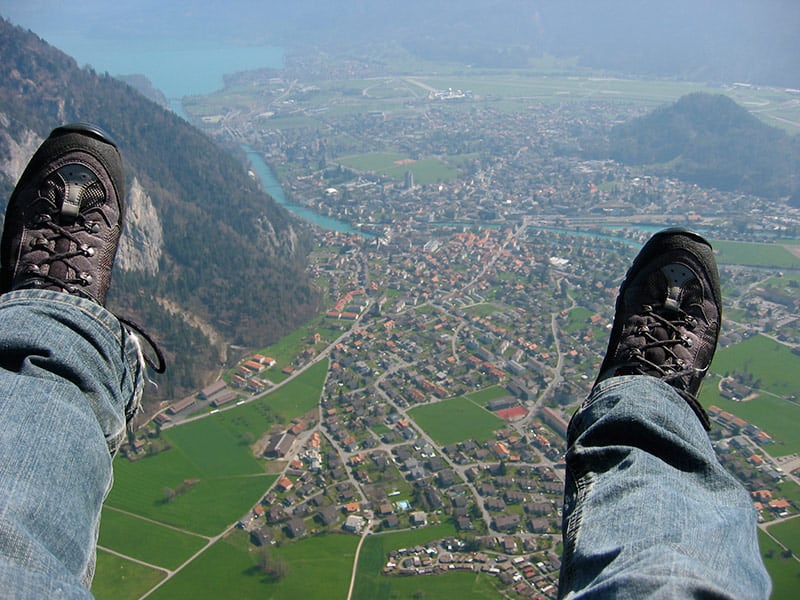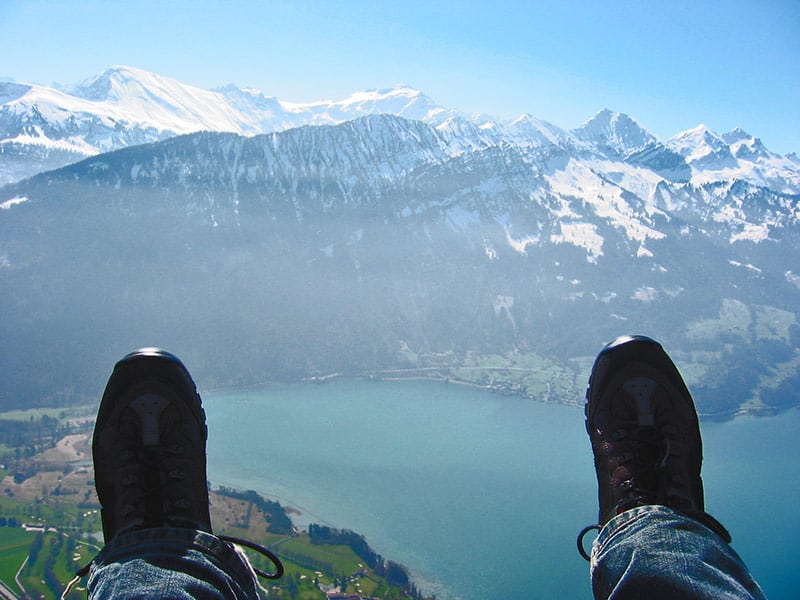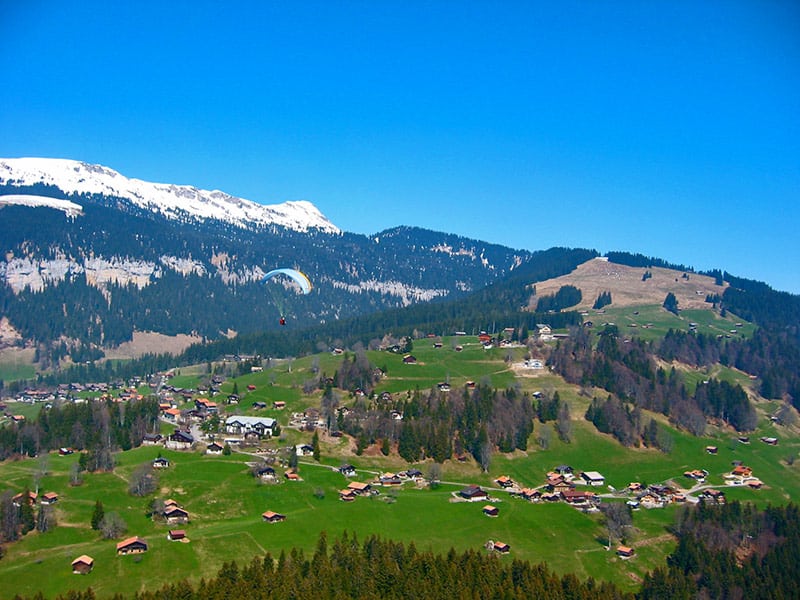 Walking Tours

I'm a firm believer in taking a walking tour on the first day I arrive in a new city — especially large cities like Paris, London, Berlin, etc. This is the best way to give context to your visit by giving you a chance to learn about what you're seeing. Most large cities have multiple walking tours on many different subjects, so you can find something that aligns with your interests.
Personally, I'm a big fan of bike tours since it's a relaxing way to see a lot of the city.
Best of all, most walking tours are usually affordable, but more specialized tours can get a little pricey. For example, we took a ghost-themed walking tour in London and a Communist-era walking tour in Krakow, and a handful of other tours in other cities.
You'll find free walking tours in most cities (although you should tip 5-10 Euros), but if you want a tour from a trained guide, you can expect to pay €10-€30+.
Renting an Apartment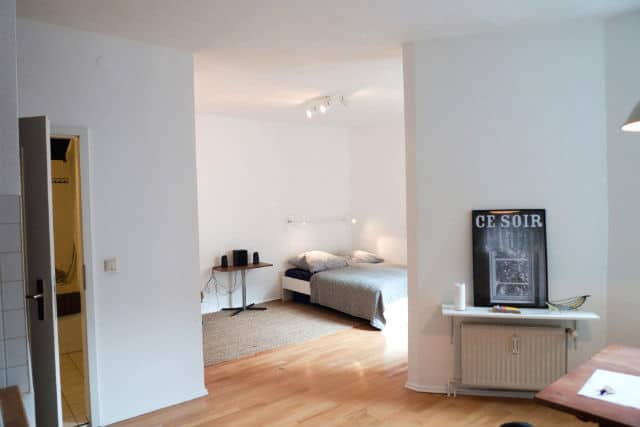 When I first started traveling, I loved staying in hostels… actually, I still enjoy it. However, now that I'm becoming an ol' fogey I appreciate the peace of staying in my own apartment.
Even if you're a budget traveler, I suggest mixing in a few rental apartments if you can swing the extra cash. If nothing else, peppering in a few peaceful nights of sleep will help you recharge your batteries — which is essential for combatting travel fatigue.
In fact, sometimes renting an apartment can cost nearly the same if you're traveling in a group, so be sure to consider this option.
Good Beer

Europe has the best beer in the world. While there is still plenty of cheap beer, you should seek out some of the more expensive specialty beer that's harder/impossible to get back at home. I know I take full advantage of this easy access to these hand-to-find brews as much as possible.
And while it can be expensive, I love enjoying a good beer while sitting at an outdoor cafe and watching the world go by. Or you can buy some beer from a corner shop and head to a park to drink — most of Europe is pretty liberal about drinking in parks as long as you're not being annoying.
Not into beer? How about wine! Or vodka if you're in Eastern Europe!
Take the Scenic Route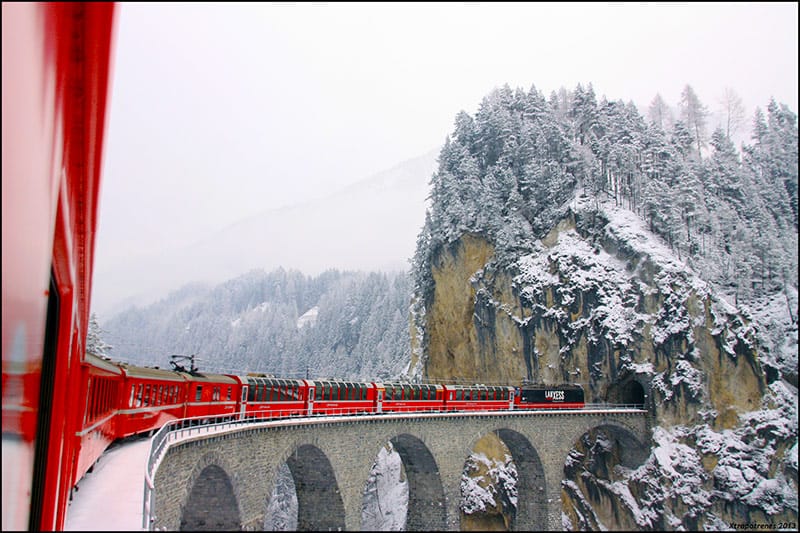 Sometimes the best way to "stop and smell the roses" is by hopping on a train. But not just any train. You want to take a ride on one of Europe's many scenic train journeys. Not only does this allow you to see some of Europe's most beautiful scenery, it also gives you the chance to relax from your hectic travel schedule.
Luckily, there are multiple scenic train journeys throughout Europe — and many of them don't cost anything extra (assuming you're already planning on traveling through those destinations).
Here are just a few of the most popular scenic rail journeys you may want to check out:
Rhine Valley Line, Germany
Bernina Express, Switzerland
The Flam Railway, Norway
The Rauma Railway, Norway
Cinque Terre, Italy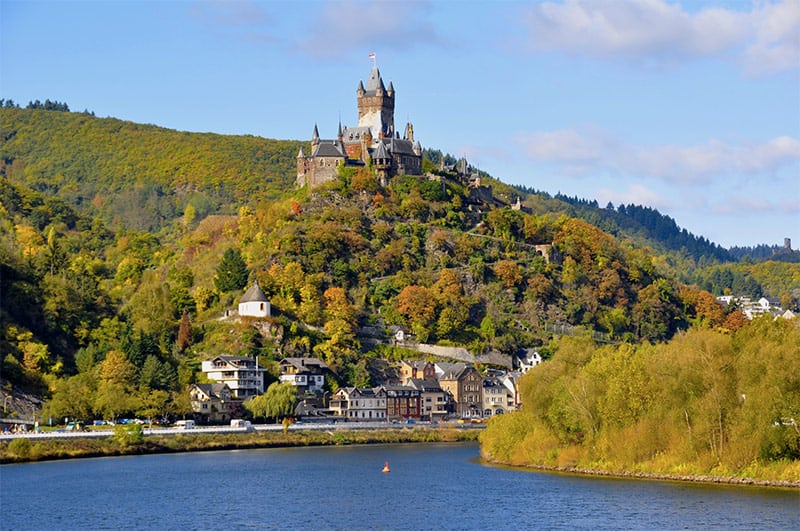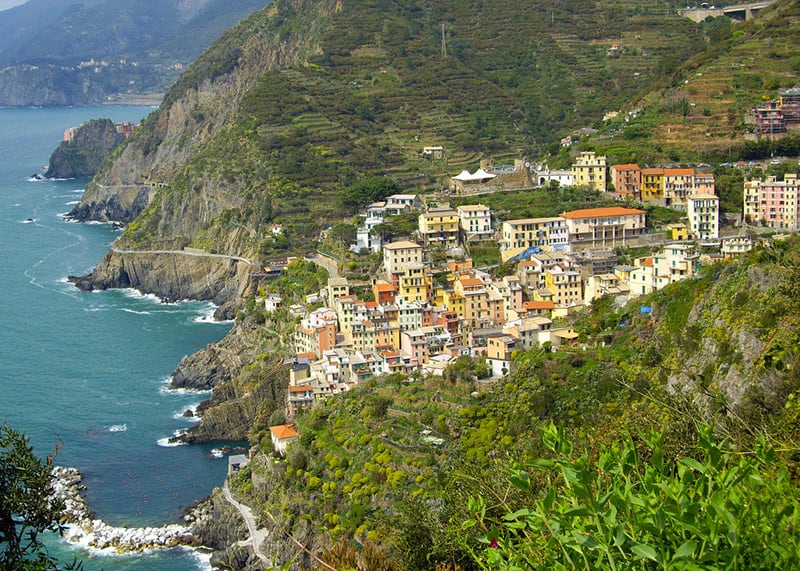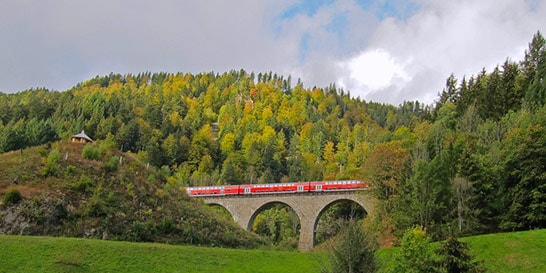 Conclusion
Just get out there and do something fun and exciting — even if you don't have a ton of money. If nothing else, it will help break up the "museum, church, monument, and bar" cycle that many of us get trapped in.
And what I listed above are just a few things we've done during our travels. There are literally thousands of things to do… go to a concert, see a play/musical, go to a music festival, take a long bike ride through the countryside, take a camping trip, go hiking, rent a boat for a day, etc.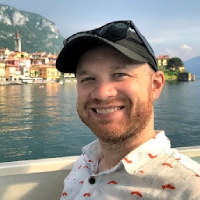 Latest posts by James Feess
(see all)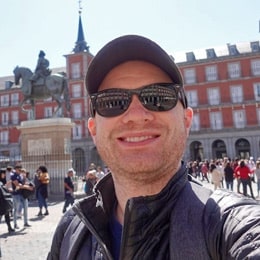 No Funny Business
The Savvy Backpacker is reader-supported. That means when you buy products/services through links on the site, I may earn an affiliate commission—it doesn't cost you anything extra and it helps support the site.
Thanks For Reading! — James
Questions? Learn more about our Strict Advertising Policy and How To Support Us.