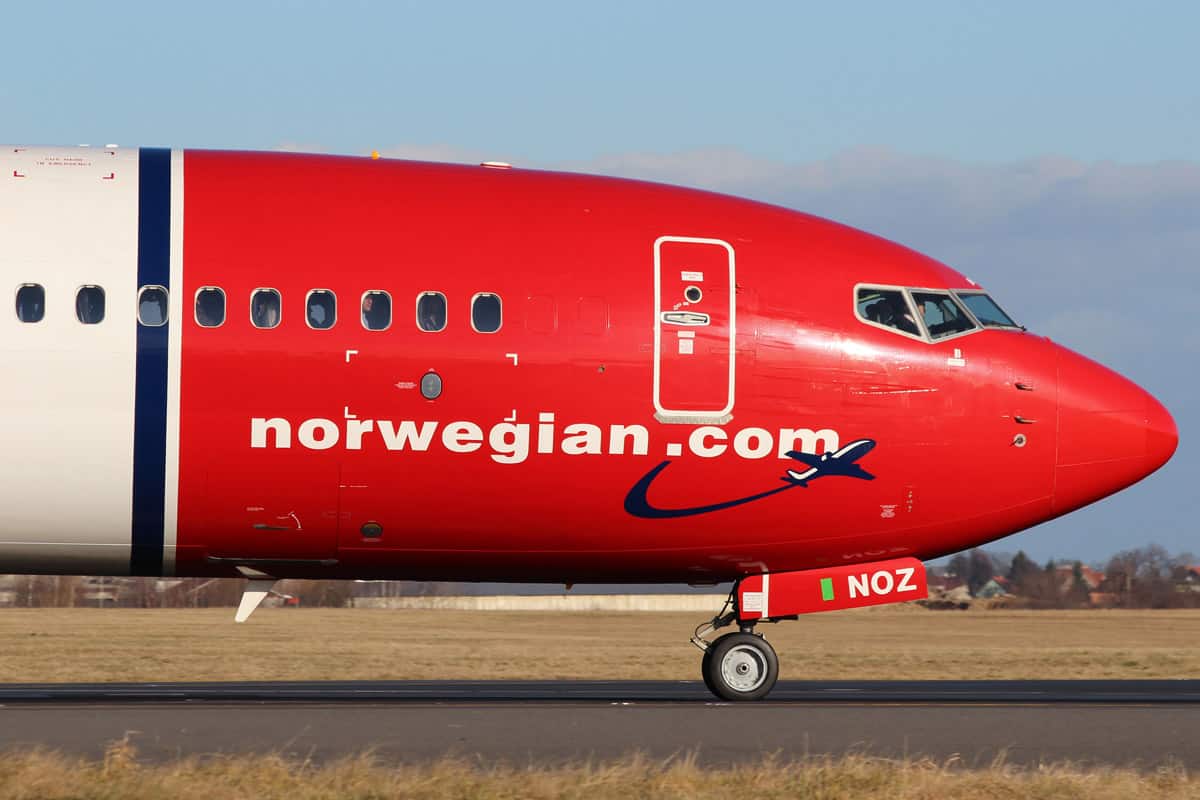 A few months ago I found a nonstop flight from New York to Copenhagen for $290 roundtrip via Norwegian Air. I'd never flown Norwegian Air but the deal was too good to pass up. Like many people, I was a little skeptical of such a cheap transatlantic flight but for that price I couldn't resist so I wanted to give my thoughts on flying Norwegian Air.
Note: We have no affiliation with Norwegian Air and we purchased our tickets ourselves to ensure an unbiased review.
My Basic LowFare Ticket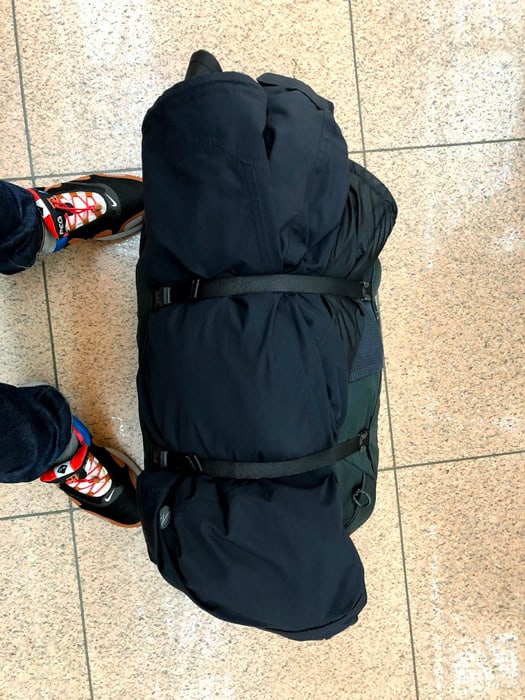 My ticket was the barebones fare (aka LowFare)— we're talking no checked bags, no meals, no snacks, no drinks, no seat selection.
I was only allowed a single carry-on bag that couldn't weigh over 22 lbs (10kg). Technically, I think you're allowed a carry-on + a small personal item but combined they can't weigh over 22lbs.

And yes, the agents at JFK weighed the bags when I was checking in and I saw them turn away two couples in front of me whose carry-on bags were over the weight limit.
Check out our article on the best carry-on travel backpacks.
Basically, everything was an optional extra charge.
That said, I didn't really mind since Norwegian is very upfront about what's included in their basic LowFare ticket. And the ticket was so cheap that I didn't care.
Norwegian Air also has LowFare+ that has a few more things included and a premium tickets (i.e. first class) that look just a nice as any other airline's first class (which I would love to test out… **hint, hint** if you're reading this Norwegian Air).
The Plane – 787 Dreamliner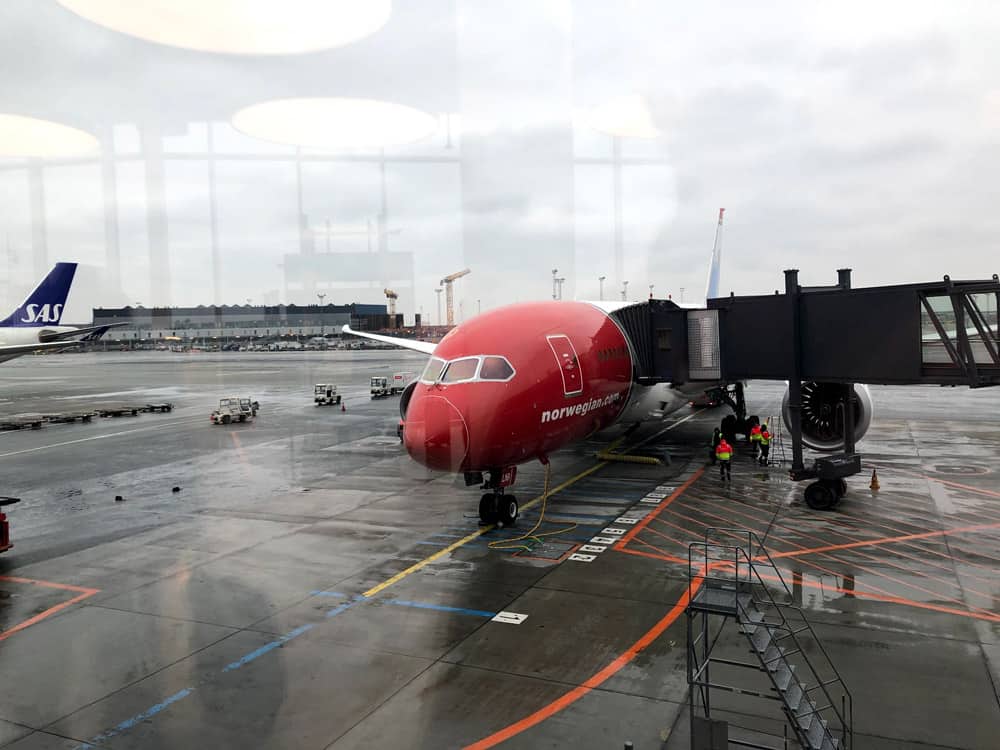 I don't know if all their routes use it but both of my flights used the brand-new Boeing 787 Dreamliner.
It's currently the most advanced passenger plane on the market and it's been designed to make flying more comfortable. First, the 787 has a higher cabin pressure and higher humidity — which is designed to keep you more comfortable so you arrive at your destination less fatigued (i.e. less jetlag). I was reading that the new cabin pressure makes it feel like you're at a lower altitude.
The 787's windows are much bigger than other aircraft, it uses nice LED mood-lighting, and the plane is designed to be much quieter than other planes.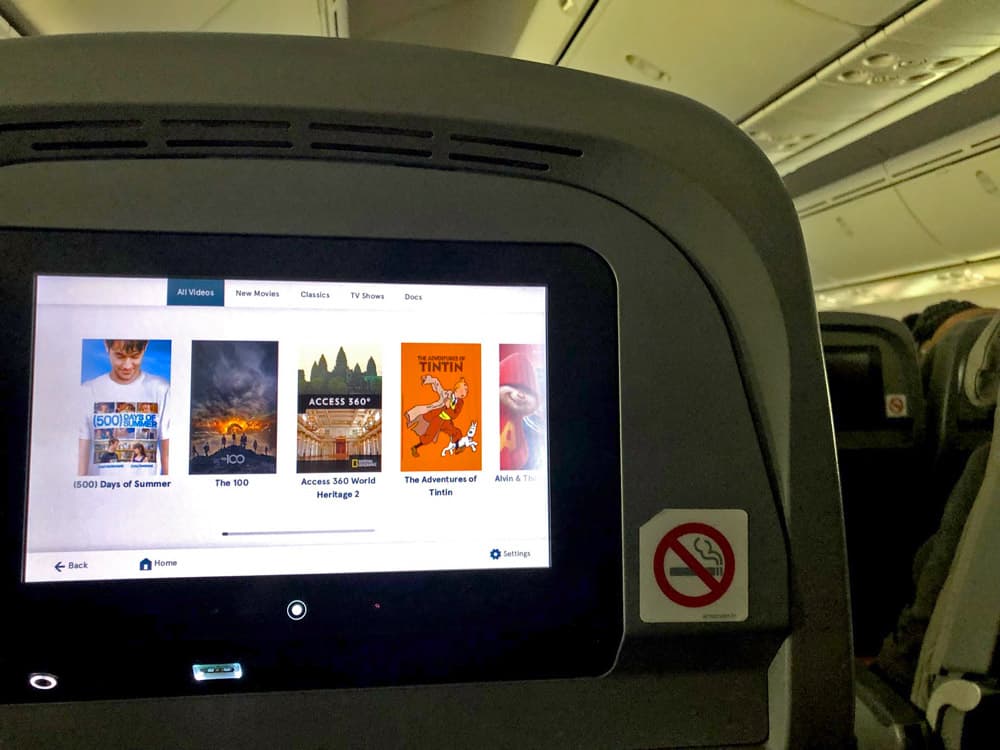 I found the entertainment system to be pretty nice. There was a good selection of movies and the screen was plenty big for watching.
Additionally, you can order snacks and drinks directly from your screen. I ordered a bottle of water (which I think was around $3) and the flight attendant brought it to me within 45-seconds.

The seatback also had a USB charger and power outlet — which comes in handy on those long flights.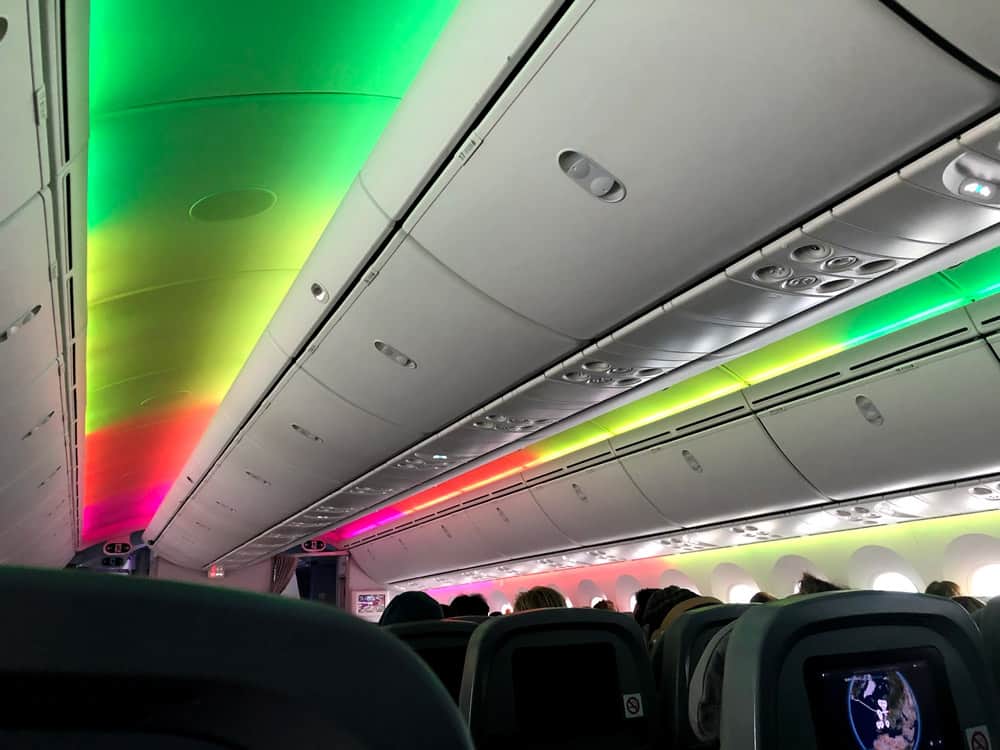 The seats felt comfortable enough. I mean, no economy seat is ever going to be that great but I didn't have any complaints. I'm only 5'6″ so it's hard for me to really judge legroom — that said, I never felt too cramped but I can't say what's it is like for a tall person. However, you can possibly pay a little extra to snag an exit row seat.
Service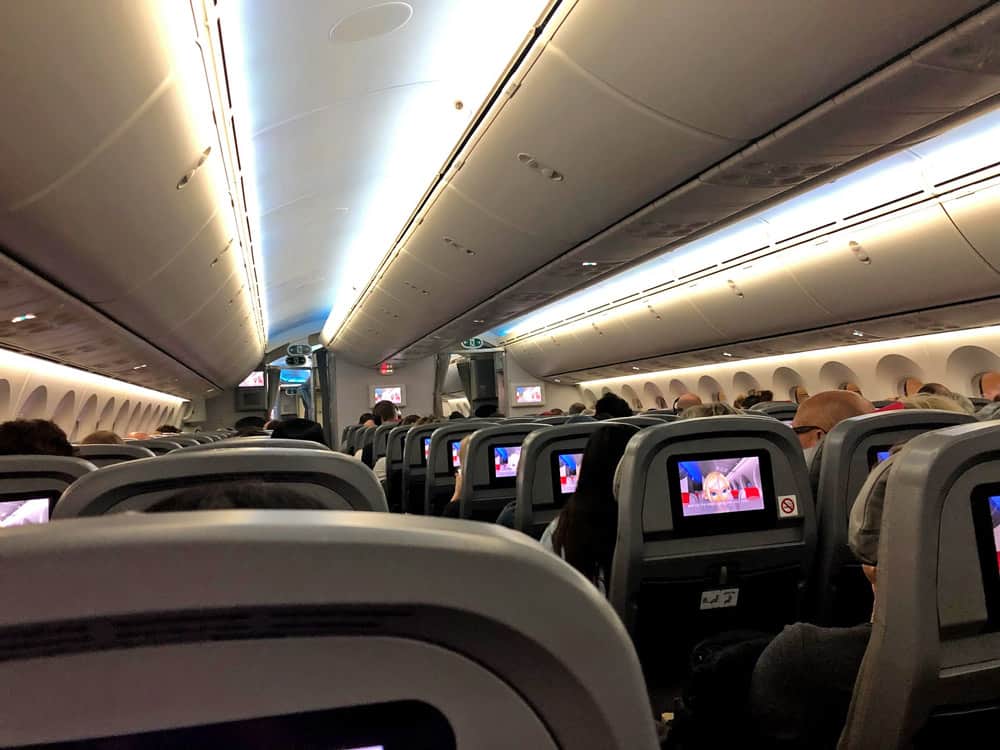 I was perfectly happy with the overall service on Norwegian.
On the flight back, my connecting flight from Hamburg to Oslo was delayed so they held the Oslo to JFK flight for the eight of us who were on that flight. That was super nice of them — especially since there wasn't another Oslo to JFK flight for two days.
My only minor gripe was when it came to drink service. Since my ticket didn't include food or drinks the flight attendants basically ignored anyone with the LowFare tickets. It would have been nice if they would have offered a cup of water when they were serving other passengers. That said, they did give me a cup when I asked so it wasn't that big of a deal.
Overall Thoughts

I was very happy with my flight and I really can't believe how cheap the flight was — especially if you're cool with flying with only a carry-on bag.
Just be sure that your carry-on bag doesn't weigh over 10kg because adding a checked bag at the airport will cost you at least $100 each way on an international flight. That quickly makes your ticket much more expensive.
I was plenty comfortable and the plane was nicer than many other flights where I've spent $600-$900 for a ticket. It certainly doesn't feel like a low-budget airline.
I would book another cheap flight on Norwegian Air in a heartbeat. I've seen a lot of $300-$375 r/t tickets between NYC and multiple cities in Europe so I'm sure I'll try scooping up another cheap flight when I can.
And I really love that they have so many direct flights between NYC and Europe. I know I've seen lots of direct flights to Rome, Madrid, Barcelona, Copenhagen, Paris, Oslo, and a few other cities.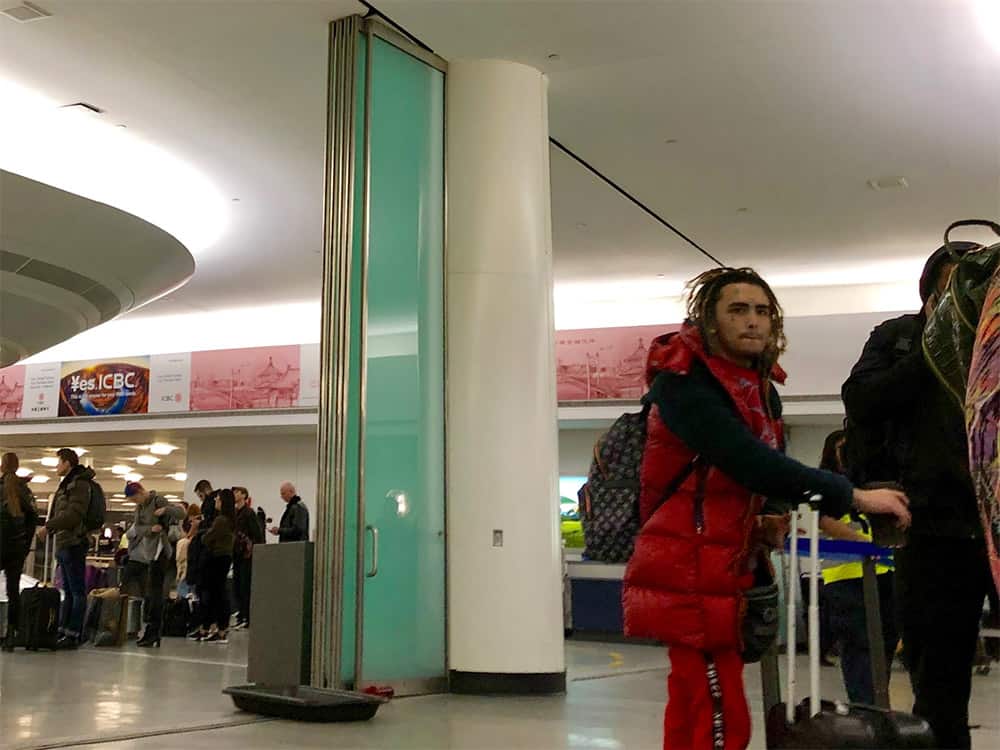 Ohh, and rapper Lil Pump was on my flight.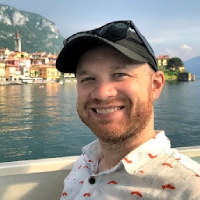 Latest posts by James Feess
(see all)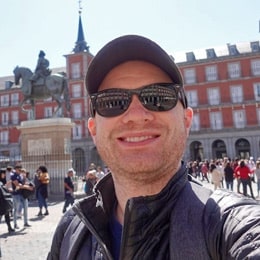 No Funny Business
The Savvy Backpacker is reader-supported. That means when you buy products/services through links on the site, I may earn an affiliate commission—it doesn't cost you anything extra and it helps support the site.
Thanks For Reading! — James
Questions? Learn more about our Strict Advertising Policy and How To Support Us.