[Updated: March 24, 2017. Originally Posted: October 2011.]
Knowing how to correctly pack your backpack (or suitcase) while traveling in Europe is an important skill that many travelers overlook. That's because after a hostel or two you'll realize that living out of a backpack can be frustrating at times—especially when it comes to packing/unpacking.
Fortunately, there are methods to make it a little easier and that's why a well-thought-out packing strategy will save you a lot of time, frustration, and it will help prevent wrinkled clothing.
Looking for advice on what to pack? Then check out our ultimate packing list for backpacking in Europe.
Not sure what kind of backpack you should bring? Check out the savvy guide for finding the perfect travel backpack.
Get Organized With Packing Cubes & Packing Folders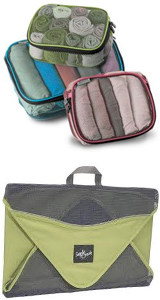 Living out of a backpack isn't easy. Constantly pulling everything out of your backpack to reach something at the bottom is something every traveler hates. That's why being organized is essential. I've found that packing cubes are a great way to keep all your stuff as organized as possible. They'll also help minimize clothing wrinkles.
What is a packing cube? It's basically a lightweight mesh cube/box that you pack your clothes in. There are different size cubes and you generally pack clothing groups in separate cubes. For example, pack all your socks and underwear in one cube, t-shirts in another, sweaters/pants in another. This makes it easy to know exactly where to find whatever it is you're looking for.
There are also packing folders. The principle is the same as packing cubes but these are better suited for pants/sweaters/button-up shirts.
I've found the best place to buy  packing cubes and packing folders is from Amazon.com
How To Use Packing Cubes
Here is a quick and corny video that will give you an idea about how packing cubes work. I don't necessarily endorse Eagle Creek, buy they are the most popular brand.

To get the most out of packing cubes you need to learn how to roll your clothes. This is really simple and if done correctly, it should cut down on wrinkling. For shirts, place them face down, fold arms back so it looks like a long rectangle, fold lengthwise, and roll up. This same technique can be done on skirts, underwear, and other garments.
We pack everything by categories so it's easy to find stuff:
Socks & Underwear
T-Shirts, Light-Weight Tops & Skirts
Pants, Button-up Shirts & Heavy-weight Sweaters: I prefer to pack these with packing folders (see below) but it is a personal preference.
How To Use Packing Folders
Here is a slightly corny video that explains how to use packing folders:
Packing folders are great for packing pants, button-up shirts, sweaters and other similar items.
Packing folders might seem like a hassle, but they're one of the best ways to minimize wrinkles, especially with nicer clothes. I've found the best place to buy packing cubes and packing folders is from Amazon.com
Organize Your Toiletries
It is important to keep your toiletries organized and you also want something that is easy to take to the showers because it's not uncommon for hostel showers to be located a good distance away from your room.



The first thing you should get is a toiletry bag that can be hung up. Most hostel bathrooms are small and have no shelf space so being able to hang up your bag is incredibly convenient. This will save you a lot of hassle. Trust me.
The Ogio Doppler Kit gets a ton of positive reviews and can be found for under $20 (via Amazon).
The Lewis N Clark Hanging Toiletry Case is another popular choice that is also under $20 (via Amazon).
The Davidsbeenhere Hanging Travel Toiletry Bag gets a lot of good reviews, but it is a bit big. It runs about $25 (via Amazon).
Again, don't spend too much. Just find something that will work. If nothing else, you can use a plastic bag.
You should be packing light, so you shouldn't have a ton of toiletries (that's easier said than done). I suggest getting a few travel-sized bottles for your liquids/gels because they take up much less space that full-sized bottles. Plus, carrying a full bottle of shampoo/body wash/etc is going to add a lot of unnecessary weight to your bag.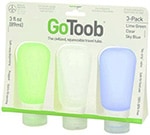 Humangear GoToob Travel Bottles are probably the best travel bottles for shampoo and other liquids/gels. They get a ton of great reviews for being the one travel tube brand that doesn't leak — but they are a bit pricey. Be sure to check out their website for a list of liquids that they're not compatible with. A three-pack cost about $17-$25 depending on the size of the bottles (via Amazon).
Plastic Bags and Compression Bags
Plastic Bags
Ziploc bags come in handy for storing multiple things and keeping liquids from spilling over all your stuff (I like to keep my passport in a plastic bag for safe keeping). They're great for dirty or damp clothes. If you bring two pairs of shoes I suggest putting the other pair in a plastic bag so your clothes won't get dirty from the shoes.
Ziploc makes multiple sizes of bags, so I like to pack multiple bags just in case I ever need one. There is even a three-gallon bag that works well for storing an extra pair of shoes so you don't get your clothes dirty.
Compression Bags
A compression stuff sack is nice for keeping dirty clothes away from your clean clothes, and it serves as a good bag for doing laundry. Multiple companies make them and they run about $10-$40 depending on the size (via Amazon).
Packing Other Items

Clothing and toiletries will make up the bulk of the stuff you bring on your travels, but you still need a place for all the extra travel accessories and electronics. A lot of this stuff can be packed in your backpacks pockets but I recommend another small container for your electronics. A small Tupperware container (or any other small ridged plastic container) works really well to protect electronics.
The Grid-It Organizer is a handy way to keep all those electronics/cords in order. It costs about $15-$20 (via Amazon).
Other Tips For Successful Packing
If you have an extra pair of shoes, stuff socks or other small things in them so you don't waste that extra space.
Put all liquids in sealable bags just in case there is a spill.
If you plan on flying remember the rules about liquids. Make sure your liquids are easily accessible at security so you don't have to empty your entire backpack to get to them.
Looking for advice on what to pack? Then check out our ultimate packing list for backpacking in Europe.
Not sure what kind of backpack you should bring? Check out the savvy guide for finding the perfect backpack for traveling in Europe.
What's better — A travel backpack or a suitcase? Tips for determining the best luggage for your travel style.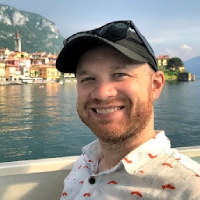 Latest posts by James Feess
(see all)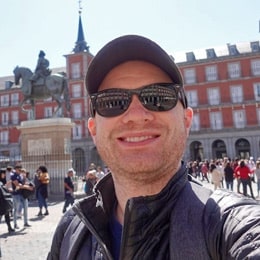 No Funny Business
The Savvy Backpacker is reader-supported. That means when you buy products/services through links on the site, I may earn an affiliate commission—it doesn't cost you anything extra and it helps support the site.
Thanks For Reading! — James
Questions? Learn more about our Strict Advertising Policy and How To Support Us.