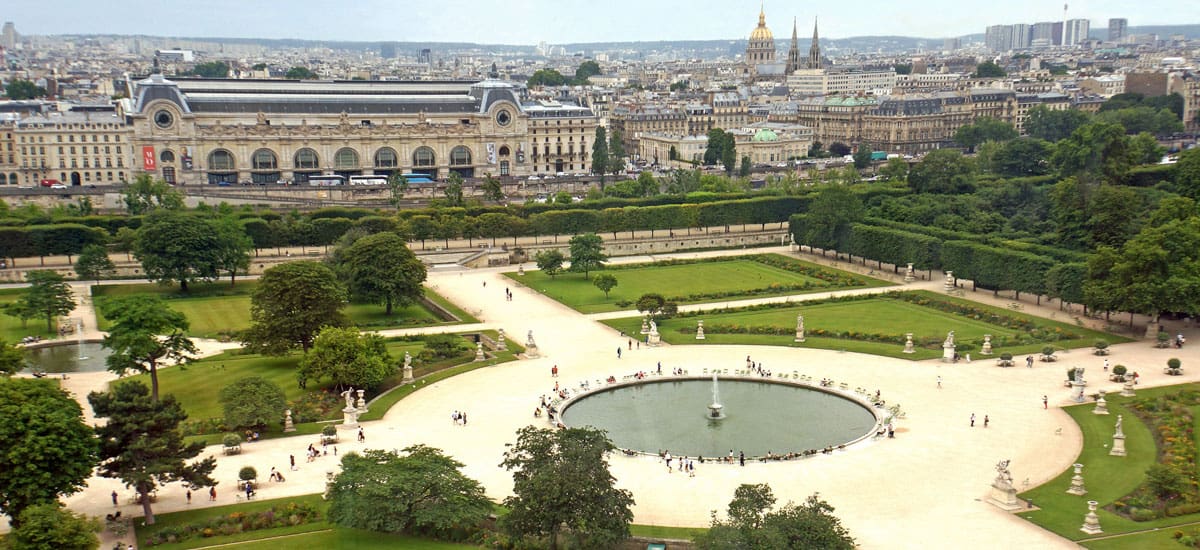 Paris is the most densely populated city in Europe and most Parisians live in shoebox-sized apartments, so residents take full advantage of their parks, gardens, and green space. So, when you're visiting Paris, you should do yourself a favor by spending some time surrounded by nature.
Here are a few of the best parks and gardens in Paris. We suggest packing a picnic and grabbing a bottle of wine before heading out.
Bois de Boulogne
The Bois de Boulogne was formerly a hunting ground for Kings but it's now the second largest park in Paris. Covering over 2100 acre, this space has forested areas, English gardens, an impressive greenhouse (Le Jardin des Serres d'Auteuil), lakes, lawns, botanical gardens, playgrounds, and tennis courts. It's also a popular spot for prostitutes!
Bois de Vincennes
Located in the eastern edge of Paris, the Bois de Vincennes is the largest park in the city — coming in at a whopping 2,459 acres (2x the size of Central Park). It features multiple lakes, gardens, Parc Floral de Paris (botanical gardens) arboretums, laws, walking trails, greenhouses, theaters, horse racing tracks, and more.
Jardin du Luxembourg
Located between Saint-Germain-des-Prés and the Latin Quarter, the 58 acre Luxembourg Garden is the perfect place to find relaxation from the craziness of the city. The garden was built in the early 1600s and contains 106 statues, large fountains, a chateau, lots of trees, tennis courts, gorgeous flowers and plenty of relaxing Parisians .
Jardin des Tuileries
The Tuileries Garden is the long and perfectly manicured park/garden adjacent to the Louvre. King Louis XIV turned the land into a traditional French garden in 1664 and now you'll find multiple large fountains, decorative shrubs, flowers, walking paths, and statues throughout the garden.
Jardin des Plantes
Originally created as a royal herb garden in 1626, this is now the largest botanical garden in Paris. The Jardin des Plantes is located in the 5th and it's a short walk from the Seine.
Parc Monceau
Located in the 8th, this 20 acre "English style" park features a more informal layout, curved walkways, large lawns, ponds, and playgrounds. It's a local favorite.
Parc des Buttes-Chaumont
Nestled in the northeast of Paris (in the 19th arrondissement), the Parc des Buttes-Chaumont is rarely visited by tourists but it's loved by the locals. It's an English Garden style park with expansive, hilly, and very picturesque grounds. There is also a lake, waterfall, and the park offers a nice view of the Sacre Coeur.
Parc de Belleville
Located in the north of Paris in the 20th arrondissement, the hilly Parc de Belleville offers some of the best views of the Paris skyline in the city.
Parc de la Villette
Located in the northeastern edge of the 19th arrondissement, the Parc de la Villette is post-modernist architectural oddity that is quite a bit different than most parks you've visited. It's best described as a mixture if nature and modern architecture.
Cimetière du Père Lachaise
This isn't a park but it is a great place to escape the chaos of the city (until the zombie apocalypse). Père Lachaise is most beautiful and largest cemetery in Paris (70,000 tombs). Père Lachaise is the final resting place for many rich Parisians and famous (including Oscar Wilde, Jim Morrison, Chopin, Édith Piaf, Proust, Gertrude Stein, and many more) so you'll find some beautiful tombs.
Promenade Plantée
The Promenade Plantée is built on top of old elevated railroad tracks. This 2.8 miles path, which starts near the Bastille, is lined with trees, flowers and other vegetation. It's a favorite for residents but virtually unknown to tourists.
Albert Kahn Musée et Jardins
The 10 acre garden at the Albert Kahn Museum features multiple sections that are each modeled after different traditional gardens from around the world. It's a great way to spend a few hours away from the city.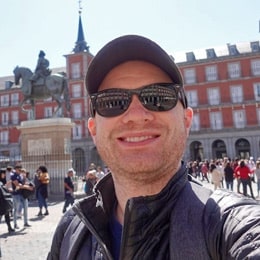 No Funny Business
The Savvy Backpacker is reader-supported. That means when you buy products/services through links on the site, I may earn an affiliate commission—it doesn't cost you anything extra and it helps support the site.
Thanks For Reading! — James
Questions? Learn more about our Strict Advertising Policy and How To Support Us.