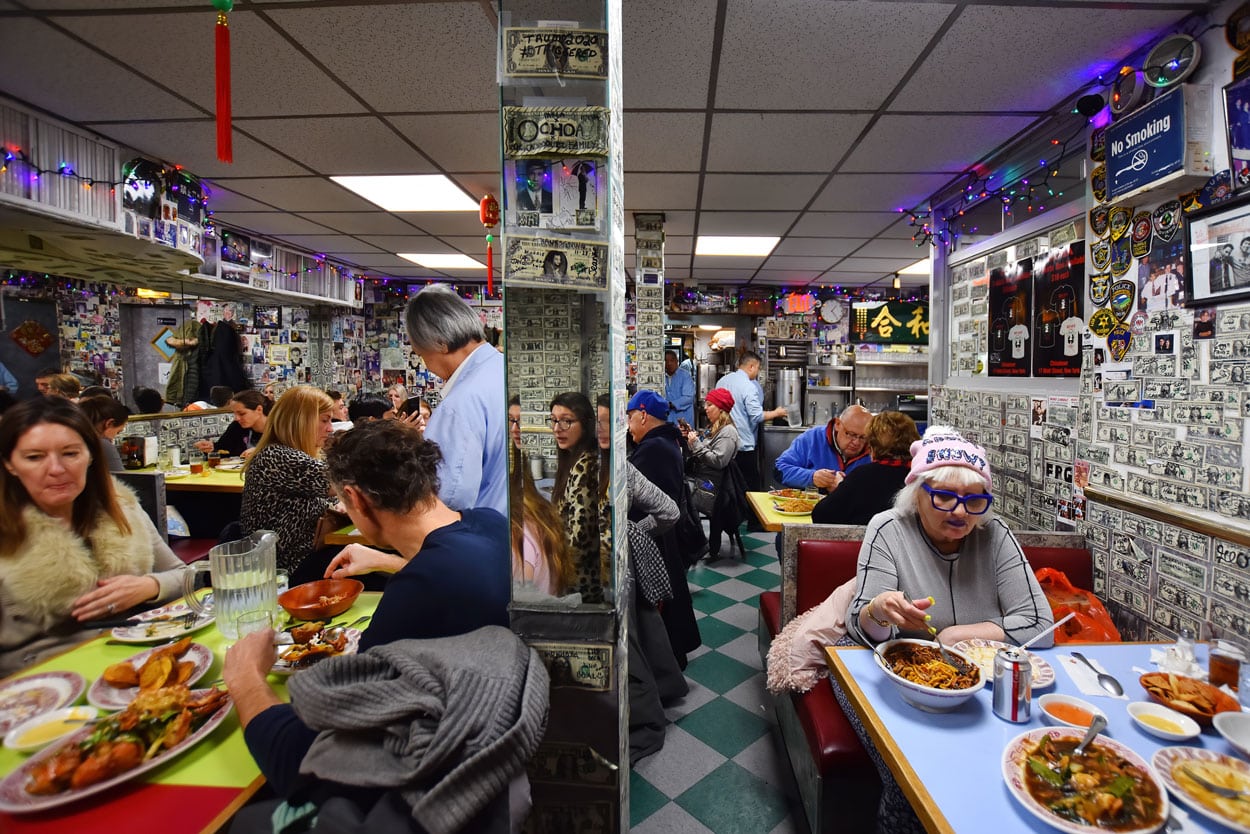 I've lived in New York City for over five years now and it really hit home during lockdown that I know very little about this city's diverse international culinary scene.
That's why, in an effort to stop being a boring Midwestern transplant, I made it a goal to seek out new places to eat.
So I turned to Reddit and asked one simple question to r/AskNYC:
And BOOM! The response was insane.
Within 24 hours I had more than 800 responses from locals sharing where they go to get food like their grandma used to make.
And, best of all, most of the recommended restaurants are affordable.
I've cataloged all the recommended restaurants below and added Google Maps links to every recommendation to help you find the restaurant.
Here's a link to the full thread on Reddit.
NOTE: This obviously isn't an exhaustive list of all the authentic restaurants in New York City but there are a lot of excellent options here. I'll keep adding to the list as new places are recommended!
UPDATE: A friendly Redditor put all the recommended restaurants from this list into Google Map.
Cuban

The best Cuban restaurant in NYC is in Corona, Queens!! It's called Rincon Criollo on Junction Blvd, Cuban-owned!! Try it out, I've sent a few of my Cuban friends there and they all loved it – cortadito included 😉

User: mononoke85
I'm Tampa-raised and spent a while living in Miami, can confirm My Cuban Spot is legit for your Cuban-American essentials (at least as they'd be done in south FL restaurants. I've never been to actual Cuba or had a ton of homemade Cuban cooking from someone's abuela).

They do the only acceptably good Cuban sandwich I've ever had outside of FL. The places in Manhattan that specialize in slinging mojitos just don't compare.

User: chipperclocker
My Cuban Spot kicks the shit out of Tina's and Sophies. Their cubano is the same price, twice as large, and just tastes way better. And that lemony side dip is incredible.

User: Archs
My Cuban Spot in BK

User: astorvero
I like Floridita at 125th St. & 12th Ave. Ramon Dias is the Cuban-American owner. Wonderful man.

User: fermat1432
Check out Amor Cubano in Harlem

User: likewtvrman
---
Chinese and South-East Asian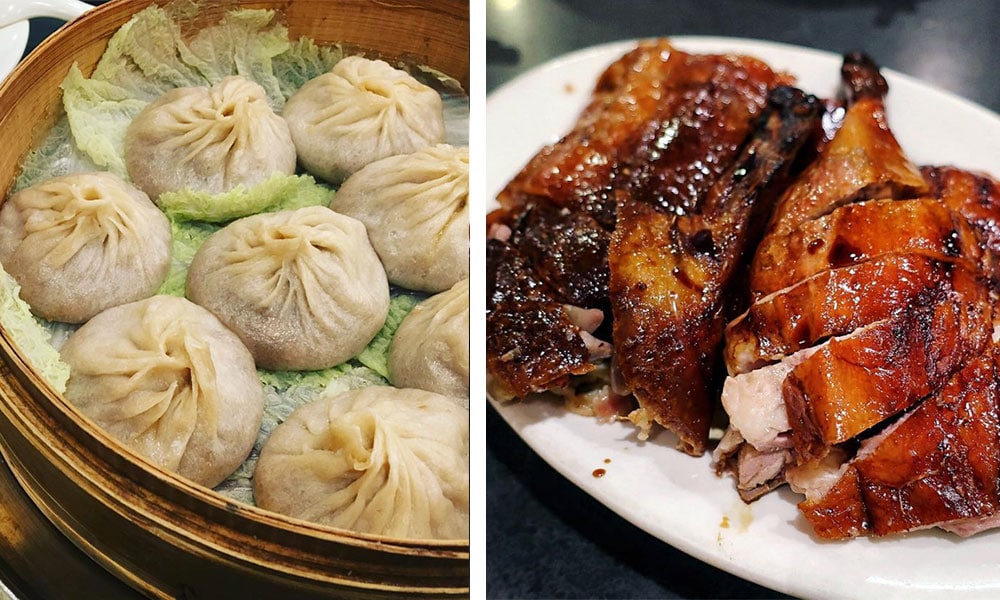 Editor's Note: There were a ton of Chinese restaurant recommendations — and there are multiple styles of Chinese food — so this section isn't as well-organized as the others.
I was born in NYC but my mom is from Northeast China and my dad was born in Southwest China and grew up in Hong Kong. My grandma is from around Malaysia/Singapore. Also a lot of my friends are from China.

Noodle Village has some amazing wonton noodle soup (tho honestly maybe it's their hot sauce actually….) – They had/have a location in flushing mall as well

… My parents used to love Big Wong but they said the quality went down. Personally, I'm not a big fan. But getting their char siu or the bai qie ji (uhh, white cut chicken… weird translation) is pretty good

Also Joe's Shanghai has some amazing soup dumplings. They are delightful. I will happily eat 10 of them. The cabbage at the bottom is great for soaking up the soup from the dumplings for when you ultimately spill.

I've more recently been to Malay Restaurant in Flushing. They do a great chicken+beef satay, same with the Roti Canai, Chow Kueh Teow (make sure to ask for extra spicy stuff on the side), Hainanese Chicken + Rice, Kang Kung Belachun and their Malaysian Shrimp Noodle Soup is amazing!! Jeez, that's always been my goto at Malaysian restaurants.

Lao Ma Spicy in East Village does a great dry pot. Throw in whatever you want.

User: Rockyclouds
I'm all about Congee Village (assuming what you're looking for is to feed a large-ish crowd with classics, for this category.)

User: SirLudicrus
For Northern Chinese cuisine (more lamb heavy), I highly recommend The Handpulled Noodle in Washington Heights. Their cumin lamb noodles are out of this world.

User: Bismarkian
Cantonese-style Chinese food: Wo Hop and Noodle Village on Mott, Delight Wong on Grand for meat/rice dishes

Fried Dumplings: Tiny spot literally just called "dumplings" on Henry St, it's got a purple awning. Editors note: I believe it's called Jin Mei Dumpling.

User: choyjay
My wife (from Shanghai) has tried most of them (soup dumplings) and her favorite is a stall in New World Mall's food court (Queens) with the 3 geese as their logo, followed by Kung Fu Xiao Long Bao (who also opened The Bao in the East Village). The others just aren't sweet enough.

User: potatomato33
I'm from Sichuan, and my fave Sichuan spots:

Cafe China (Midtown)

Han Dynasty: Although it's getting a bit inauthentic, still really good flavors. (Multiple locations)

Wu Liang Ye: Bad ratings on Yelp due to bad service but eh that's what you get in Chinese restaurants. (Midtown)

User: nyc_penguin
Land of Plenty is one of the best authentic Sichuan places in the city as well. (Midtown)

I would also include China Xiang on 42nd/9th. (Midtown)

User: NashvilleHot
Shanghainese! You Garden (flushing)makes the most authentic soup dumpling, nearly as good as the best ones in Shanghai. I get them frozen now instead of going to flushing every now and then

User: LingerieAndAntiques
I recommend Cafe Hong Kong (Chinatown) for Cantonese food. It's run by the same people who ran South China Garden which was one of the best Cantonese restaurants in NYC before it closed. Just make sure you get the Cantonese dishes and not the Hong Kong ones (the baked rice, pasta, fusion cuisine sounding dishes).

User: oni_bear
If you want amazing South-East Asian/Hainanese chicken over rice, go to Eim Khao Mun Kai in Elmhurst

User: AwesomeAsian
There is a tiny restaurant two blocks from there called Taste Good Malaysia in Elmhurst. Try their Hainan chicken (half, whole, or a rice box versions).

User: mistyeyesockets
Ethnic Chinese-American here, but half my family is Malaysian born and raised.

Kuih Cafe on Eldridge Street in Chinatown. It's a tiny hole in the wall (it's actually in the old Prosperity Dumpling spot, but way cleaned up) and they serve a rotating menu each week (they usually list stuff in advance on their Instagram page). Everything I've eaten here is absolutely delicious. The woman who owns it makes everything from scratch in small batches and it shows. Nothing above $10 either! She opened shortly before the lockdowns started so I imagine it's been rough going but I'm hoping they stick around because the curry chicken/nasi lemak/kuih treats are leagues ahead of all the other Malaysian spots in NYC.

Kopitam is another newer, smaller place that I know some people like a lot.

Of all the more mainstream Malaysian spots I think New Malaysia on Bowery just below Canal is the most solid option. They do a decent chicken rice and I've had good bak kut teh there.

User: miss_cheongfun
---
Colombian

Colombian here and one of the best places is Cositas Ricas in Jackson Heights — try the tropical juices and also their bakery was so popular they had to separate it from the main restaurant all Colombian pastries is a must-try with hot chocolate or coffee!

User: secretcolombian
Pollos Mario is a popular franchise with locations in Queens and LI. I'm sure there are better places but this one has a good variety of dishes and the portions are HUGE. Someone else in this thread mentioned Cositas Ricas in JH, which is also a good option.

User: gatavoladora
---
Rudar Soccer Club in Astoria, Queens 🙂

You open an unassuming door, get greeted by the curious and judgy stares of older men playing cards, walk down the stairs to a very cozy rustic basement. It's like a time warp.

User: astorvero
Croatian and Bosnian

I would also throw out Cevabzinica Sarajevo in Astoria for Balkan grilled meats.

User: babtoven
Bosnian here—Sarajevo in Astoria. Order the cevapi.

User: imsmellycat
---
Dominican

I'm Dominican and luckily, Dominican food is so damn good in NYC since we're the largest Latino population.

Recs:

1. El Rinconcito – East Village

2. El Malecon (not my favorite but they have a couple and it's consistent)

3. Fefita – Crown Heights, Brooklyn

4. Lali – Hell's Kitchen

5. Rossy's Bakery and Yoli's both in 3rd street in Alphabet City are BOMB

And Santiago's Beer Garden in East Harlem is cool because they have a nice outdoor space

User: HotTostones
For delicious Dominican food in a friendly environment, I recommend El Malecon on Broadway at 175th in Washington Heights. (Killer margarita rocks)

User: fermat1432
Half-Dominican… La Cabaña on 103rd St and Roosevelt Ave.

User: MikeyChill
---
Ecuadorian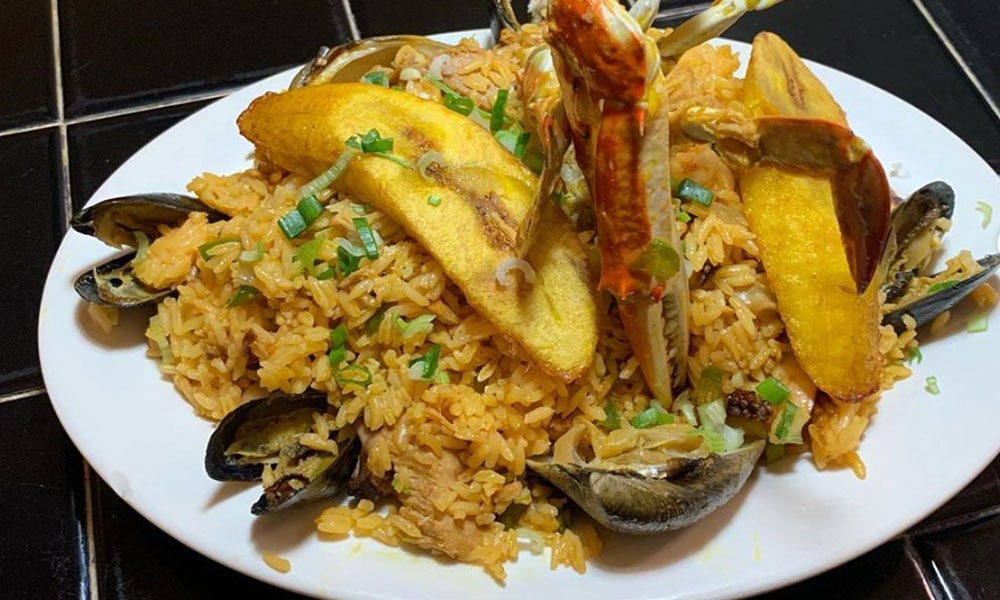 I'm Ecuadorian! The ONLY place my family and I go to is La Puntilla in Queens! 10/10

User: Modyn21413
---
Ethiopian

Finally, I can be of service! Ghenets Restaurant in BK is my number one— on a scale of aunts cooking to moms cooking, it tastes just like my moms!

I love doro wett (spicy chicken sauce (stew?)— the giant chicken leg in it is insanely good)

Sega tibs (strips of meat with awaze) is also really good

The shiro is great too and balances it out with something that's not meat

For a "fuller" experience I'd also suggest the ghenet salad (Ethiopian salad is the best)

I think you can get a vegetarian or meat combo that allows you to mix/match and try a little bit of a lot of things at a good price, but I typically just go straight to the above because they're my favorite dishes

User: subeam
---
Filipino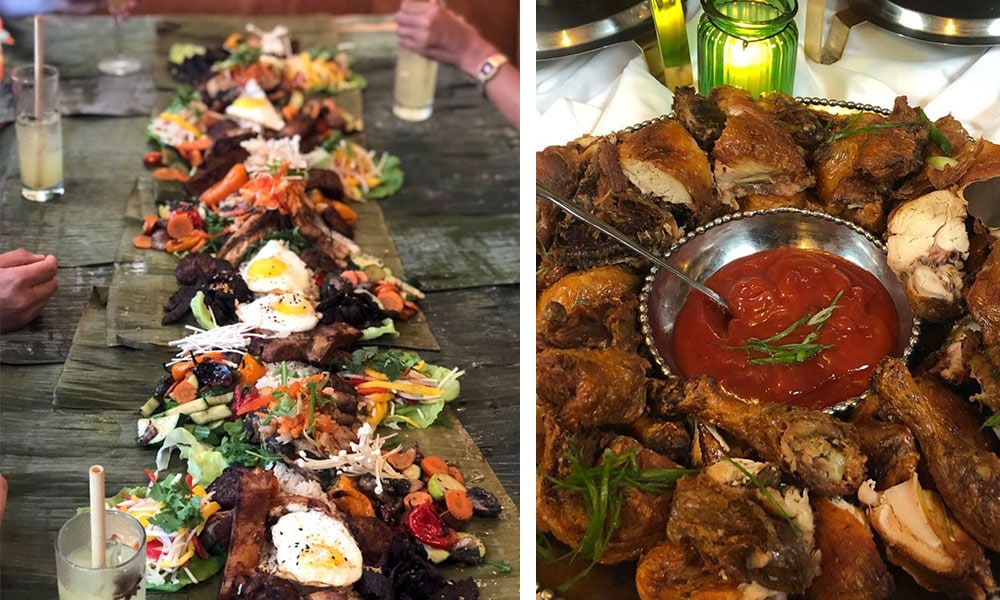 Tito Rad's and Ihawan in Woodside Queens are great!

If you'd rather venture only in Manhattan and you're okay if it's pricey, Mama Fina's in East Village has the best sisig and Tsismis in Lower East Side is really good too and more affordable than the other Filipino restaurants in downtown.

Ugly Kitchen has really good Filipino drinks because we know how to make some really strong but good tasting cocktails.

User: annasshole
Filipino here too. I also recommend Tito Rad's and Ihawan (for the bbq).

Op might as well check out Jollibee for Filipino fast food… and Red Ribbon bakery for some Filipino pastries!

User: kuyakew
---
Georgian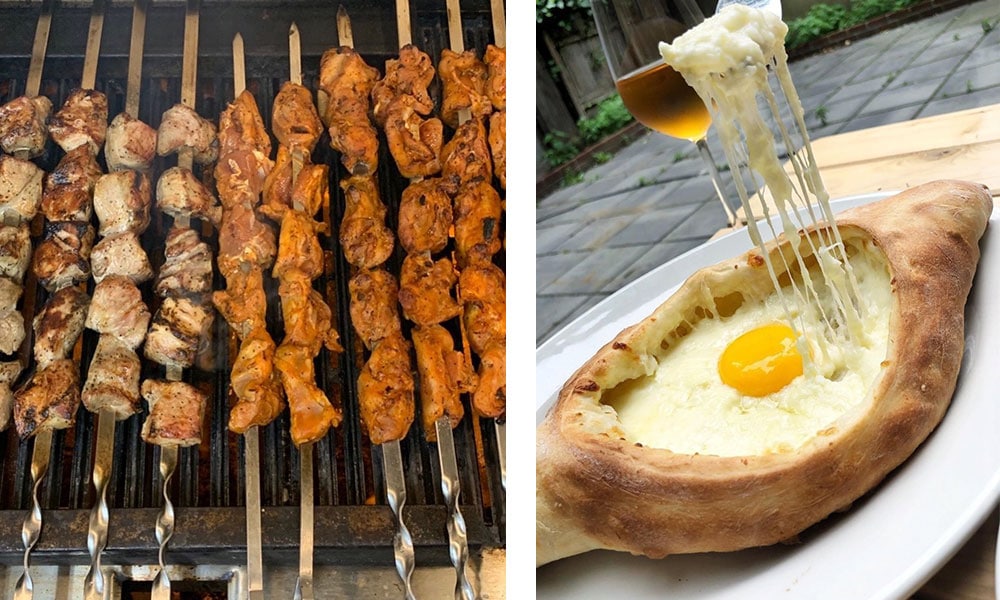 Grandfather was Georgian, don't know if I am qualified to speak on authenticity but I did eat a lot of Georgian food as a child/growing up. But have been to Chama Mama several times since their opening (14th + 7th in Manhattan), and can definitely say I have never eaten a bad thing there. Their wine selection is also really great.

User: draconian_block
Marani is one of the best restaurant experiences I've had. I had never had it before; saw it on Yelp, decided to give it a go based on ratings, and it was a joy.

User: geiko989
NYC has a lot of great Georgian places near Coney Island and in Rego Park.
---
Greek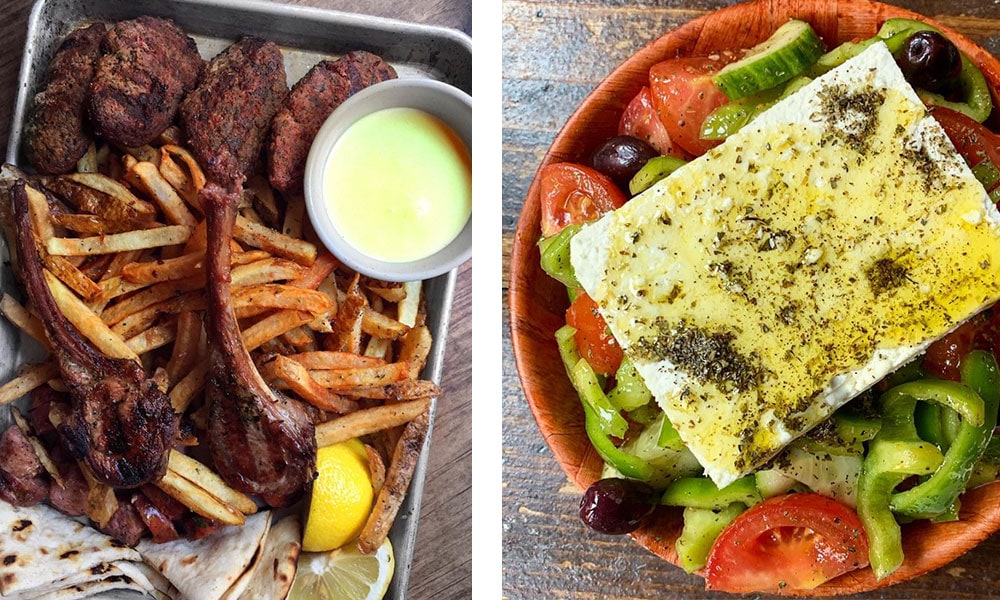 Bahari and Dionysos in Astoria serve food that you'd find at a typical restaurant in Greece. Special shout-out to Astoria Seafood.

User: movieguru23
Greek here, from Thessaly.

Kiki's in LES does a good job too. They even have patates me avga which I don't think I've ever seen at any Greek restaurant. They also make the best/authentic gyro (pita me gyro) in the city imo, even put the french fries without you having to ask and the meat isn't dry. And they serve their house wine in the classic metallic/tin pitchers.

User: draconian_block
Taverna Kyclades is pretty good too. They opened up another restaurant in Bayside

User: lilac2481
Jumping in to add Zenon's in Astoria (Greek-Cypriot) for meat. Their specialties are definitely souvlaki and loukaniko (wine smoked sausage). The kleftiko (slow-roasted lamb) only served on Sundays is to die for.

User: dosmns
Loukoumi in Astoria for me best represents taverna food.

User: aquapeat
Taverna Kyclades in Astoria or Bayside

User: lilac2481
---
Guyanese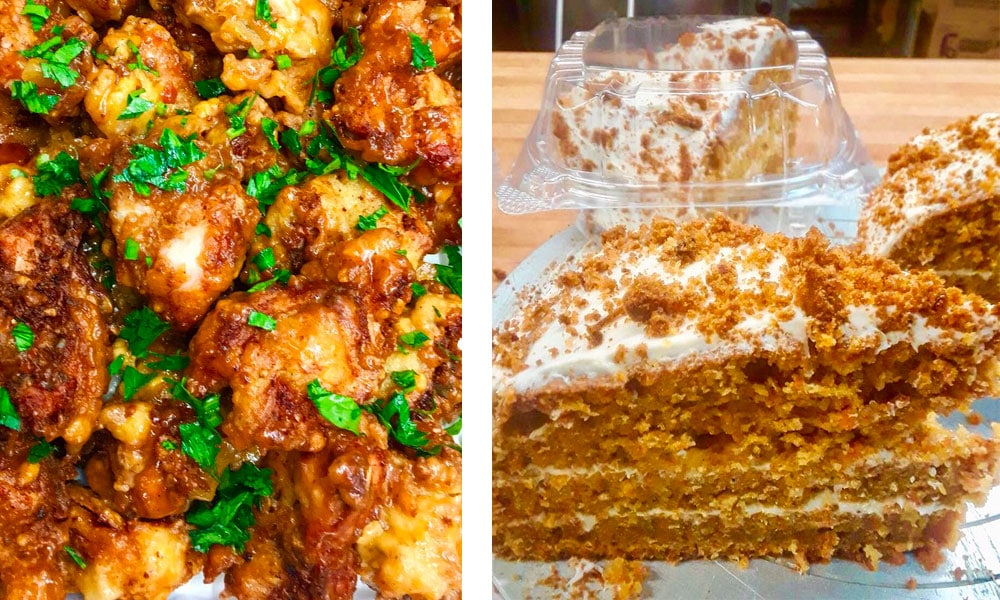 Sybil's in Jamaica is pretty representative. Guyanese food is a mix of Indian, Chinese, and Caribbean cuisines. it's incredibly tasty and not many people know about it!

Melanie's Roti on Castle Hill in the Bronx.

Island Express in Flatbush

Useer: jmlbhs
---
Indian

South Indian here. South Indian food is very very different from north Indian food (which is what is considered Indian food across the USA). There's not a lot of representation, even in NYC. I personally am a non-vegetarian and my pick of restaurants are:

The Ganesh Temple Canteen in Queens: this place had me in tears the first time I ate! I just moved to the city and I went to the temple to find some peace because I was homesick. The first time I ate that dosa and the hot Pongal, I was transported to a Sunday morning back home.

The next best one for me is Samudra Vegetarian House in Queens. I remember going there after a long day in Coney Island That first bite of the pillow-soft idlis with piping hot sambar is heaven.

Apart from that, the Biryani at Bawarchi in Jersey City. Biryani is supposed to be spicy and from Andhra Pradesh. Bawarchi has almost the best one. Yes, every region has its own biryani but Hyderabadi biryani is THE one to eat. Journal square area in jersey city has quite a number of South Indian restaurants which I absolutely love. The food is affordable and amazing and more importantly, it tastes like authentic South Indian food.

Check out Anjappar and Saravana Bhavan. They're both around 27th and Lexington, near midtown. Both of them are popular South Indian restaurants, probably two of the more authentic ones in NYC.

User: palC10
Anjappar hands down in Manhattan! Reminds me of Bangalore/ Madras style restaurants.

User: shanbogsfury
Aladdin is a Bangladeshi restaurant. All their dishes are what Bangladeshis would eat.

User: iftair
If you specifically want Bangladeshi food then you have to go to Starling in Parkchester. Every single one of the restaurants there are Bengali owned. I recommend Khalils Chinese ( they also have a biryani house) and Al Aqsa. For food you can't really go wrong with biryani, Khalils has the best biryani imo. But you could also opt for curry and rice.

User: I_am_NotOP
Goat biryani from Ittadi is the shit.

I eventually need to make the rounds at some other Bangladeshi places, but for now I keep going back to Ittadi cause it's so good

User: maydaydemise
I'm Gujarati. Rajbhog in Jackson Heights. I think there might be some other authentic guju places nearby as well, but Rajbhog has been the stalwart for 40 years. North Indian food has tons and tons of variety. People eat Punjabi or Mughlai food and think it represents Northern India, it doesn't.

Gujarati are the only South Asians that eat pasta dishes (dhokri), steamed lentil cakes (dhokla) bataka vada, and the best chaat is from guju places in my opinion.

User: uma100
I find Tadka in LIC (formerly called 5 Star) to be a great authentic North Indian (Punjabi) restaurant. Their dal makhni, paneer makhni (and butter chicken but I find the paneer better), chicken kadahi (Ginger Chicken) are my go-to's

User: Dabhster
---
Indonesian

Upi Jaya in Elmhurst, Queens is very representative of the diversity of Indonesian flavors. There's also a couple of Indonesian restaurants (Sky Cafe and Asian Taste) in Queens that are pretty good.

User: darkraivscresselia
Awang Kitchen. Their mutton satay is the best I've had this side of the pacific. Even the ketupat was delicious.

User: SirLudicrus
---
Italian-American & Italian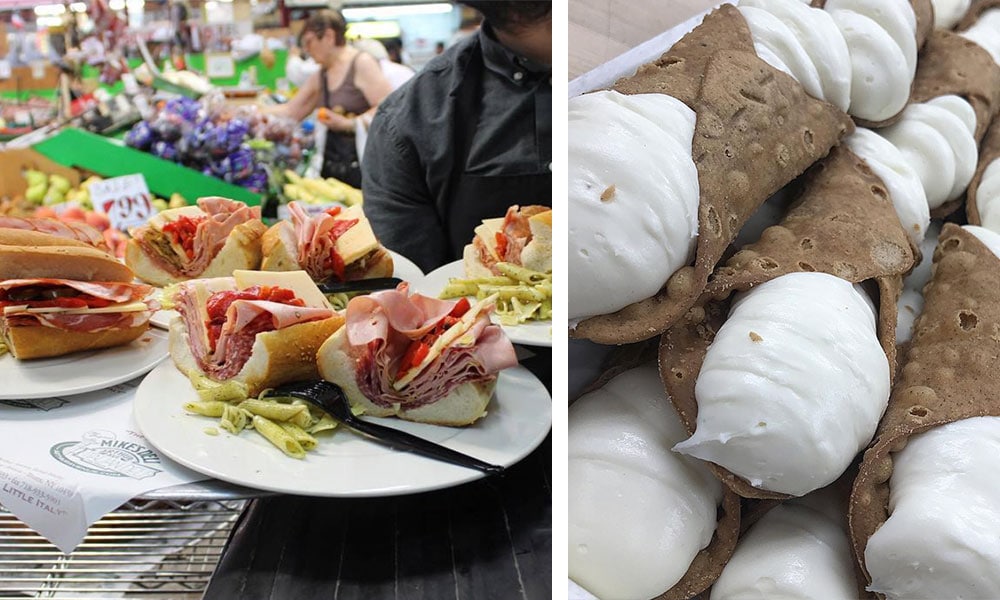 Anything on Arthur Avenue represents Italian-American culture pretty well. I'm putting an emphasis on the "American" aspect of Italian-Americans.

Recommended places include Mike's Deli, Full Moon Pizzeria, Tra Di Noi, & Dominics.

User: lucarocks13
Northern Italian here, I Sodi hands down the best Italian in NYC, possibly the east coast. Monte's Trattoria is decent if you're looking for just old school Italian American food. Mind you in Italy no one eats fettuccine al freddo, or chicken parm.

User: MrTurmeric
Italian – Sole Luna in Queens! Everything is delicious. They have a red sauce, but it is not a "red sauce place". There's a sister restaurant called Sotto Le Stelle down the street. Actual craft Italian beers, homemade pizza, and pasta. Very simple, very tasty. The owners are always there cooking and chatting with everyone. It is my favorite restaurant, although I am biased.

User: dogsleftbones
Italian-American and honestly, Fortunato Brothers in Brooklyn is a straight-up extension of my soul. The whole vibe is so nostalgic, partially because it's few blocks from the house my grandparents and mom immigrated to. Super authentic, family-run, and even has a little alcove to enjoy your pastry over coffee (while gossiping with cousin Donna, naturally). Williamsburg still has its Italian roots, albeit in small pockets now. Mangia bene <3

User: DeadAsspo
---
Japanese

I'm Japanese and to be fair a lot of good Japanese food in NYC (or in the US in general) is expensive so I haven't got to try them all.

Here are my recommendations so far:

Village Yokocho (East Village) – I'm surprised that this place isn't packed all the time considering it's relatively cheap Izakaya (Japanese bar food) place. It's not the best thing out there but you're getting a bang for your buck for Japanese food imo. There's also a speakeasy called Angel's share in it but the drinks there are pricy

Hi-Collar (East Village) – A cute little cafe with some fancy siphoned coffee. They have Japanese style pancakes and omurice.

Katagiri (Midtown) – It's a Japanese grocery store in Midtown and they have the best Onigiri (Japanese rice balls) that are made fresh.

Menkoi Sato (West Village) – Best Ramen in NYC imo so far. Staff are Japanese and it's very authentic ramen. The only downside is that they don't serve dumplings as appetizers.

Runner Up Ramens: EAK Ramen (West Village) and Minca (East Village).

I've also heard good things about Tonchin (Midtown).

Beard Papa's (Upper West Side) – If you like Cream Puffs you'll probably like this place. It's not as good as the one in Japan but it's still hit the spot.

Matcha n' More (Chinatown) – I don't think this place is Japanese owned but their Matcha soft serve Ice Cream is the bomb.

User: AwesomeAsian
I'm half Japanese (Yokohama raised) and my go-to for ramen and Japanese bites is Shuya Cafe de Ramen in Astoria. The spicy miso ramen is bomb and the Japanese style tebasaki chicken wings are amazing! It's owned by a Japanese guy who works his ass off.

User: bkeiya
---
Jewish

Ashkenazi Jew: Barney Greengrass (Upper West Side) –sturgeon in the morning; chopped liver and a Cel-Ray in the afternoon.

User: RockTheWall
I'm Jewish. For Eastern European Jew food, Barney Greengrass. For that Russian Jew food, and better pastrami than Katz's, Second Avenue Deli (Midtown).

User: ReallyLikeFood
Also Jewish here, I see Second Avenue Deli (Midtown) has been covered already, as it should be.

But I'll let you all in on a secret…South Williamsburg Satmar Chasidic shops are amazing. The brisket from Greenfeld's is straight up the most amazing brisket I have eaten in my life. There is a whole culinary gem down there. Also, all the sides from their, like the olive and dill dips, for the Challah…so, so good. I cannot even tell you.

Also, back up in Manhattan, Pastrami Queen for pastrami sandwiches is life. Also, their sweet potato knishes.

Second Avenue Deli (Midtown) for the corned beef on rye with Russian or Thousand Island dressing and their matzo ball soup. Second Avenue Deli is definitely my favorite matzo ball soup.

User: FuzzyJury
If you're ever up in Riverdale, check out Liebman's on 235th & Johnson (Bronx). It's my favorite Jewish deli in the city

User: coffee-coffee_coffee
Ashkenazi Jewish – Liebman's Deli in Riverdale. I used to go here every Sunday after Hebrew School. Best hot dog I've ever had, and all the deli stuff is legit.

User: groudhogday
Syrian Jewish: David's Restaurant in Brooklyn is fabulous. Highly recommend literally everything on the menu. Food of my childhood.

User: want-to-change
Jewish Israeli here – Mama Kitchen on Rochester in Bedstuy is a great little Israel experience. The Chummus is the best ever, and the style food & menu, with different dishes every day is truly a small taste of Israel. And that's not even considering the Israeli attitude and culture that you'll experience. Enjoy!

User: sammy_thebull
Straight up dirty Jew here: Park East Kosher on the upper east and East side glatt on grand st. For heady Cholent you gotta hit up borough park.

User: smokesumfent
I like Taim, and also had really good falafel from Fle Fle Grill.

User: poopship462
---
Korean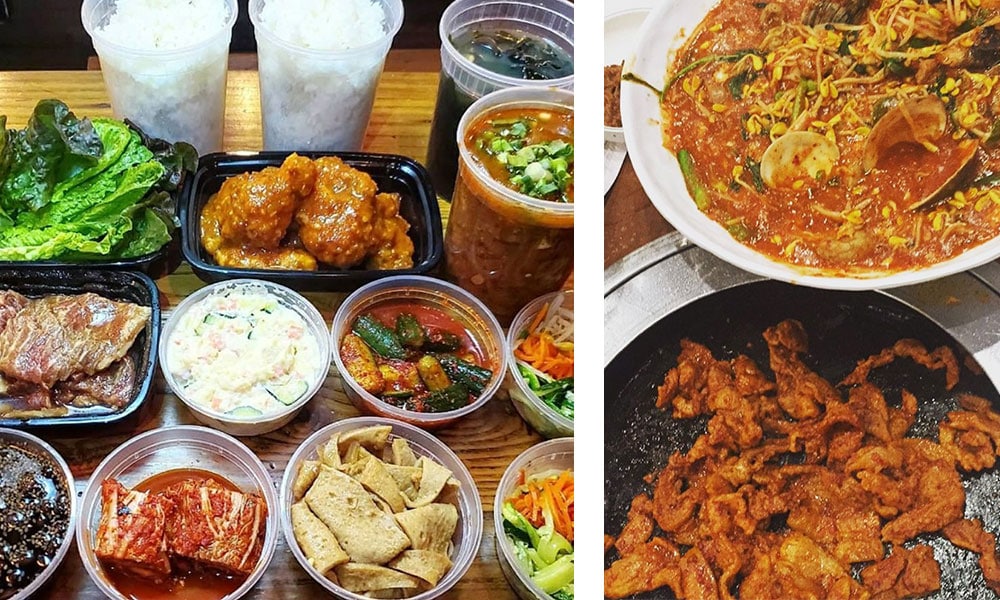 Korean-American here.

For one-stop that'll hit a lot of notes, I'd probably recommend Hahm Ji Bach in Murray Hill. It's not as good as it was under the old owner and the original location a decade ago, but their quality is pretty good and they have a lot of dishes you won't be able to get elsewhere (fermented marinated crab is a craving for me). My parents also go here a lot.

For KBBQ, the best in the city depends on what you want. For beef, Mapo BBQ (pretty much down the street) or for pork belly Hanjoo (next door) are my choices. It's funny that Côte got a ton of attention and a Michelin Star for dry-aged KBBQ because we've had that for probably over a decade out in Flushing at San Soo Kap San (the one on Northern Blvd. is way better than the one on Union, don't even bother with the original location). Don't skip the cold noodles at any of these spots.

There's also this subgenre of Korean restaurant where you're basically getting a set menu with a ton of fish (raw, cooked, whatever), a billion side dishes, and it's meant to be eaten while drinking. I love Pado out by Flushing Cemetary for this.

For Korean-Chinese food, my #1 is Chinese House, but you generally can't go wrong with any of the ones in the immediate vicinity of the Staples by Bell and Northern.

For boonsik style (casual/street-ish) cuisine, Rolly Kimbap is probably my favorite in 2020. All the old spots like Kimganae and Nolbu are still open, but Rolly seems to be better these days.

Most of Korea Town definitely sucks, but I do eat there once in a while just out of necessity. For more traditional spots, Cho Dang Gol, Han Bat, and Hyo Dong Gak are probably my go-to's in the area, as well as BCD Tofu and Shanghai Mong (friend's mom is the owner). I also will go to Woorijip for utility haha.

That being said, there's some awesome yuppified food in the city that I think is good but is always written off by Koreans not giving it a chance. Hanjan is fucking amazing, and I've had some of the best meals of my life there. Atoboy and Atomix are great upscale spots, and Jeju Noodle Bar in the West Village might be my favorite restaurant in Manhattan.

User: panzerxiii
The places in Queens are better, but if you're looking for a place in Manhattan, Jongro BBQ changed something about their marinade recipe and beef about a year ago and it's gotten infinitely better. It used to be just ok, but now I'd say it's become the best for beef in manhattan. I'm not Korean, I just lived there for a long time and my family is Korean.

User: bbeeeeffyy
Jongro has great KBBQ. As for a regular Korean restaurant, I love Cho Dang Gol.

User: m0ds-suck
BCD Tofu is one of maybe two places in Manhattan K-Town that I recommend.

Also, I recommend Kawi in Hudson Yards. It's prob the most underrated Momofuku restaurant.

User: Bike-nOsmelly
---
Lebanese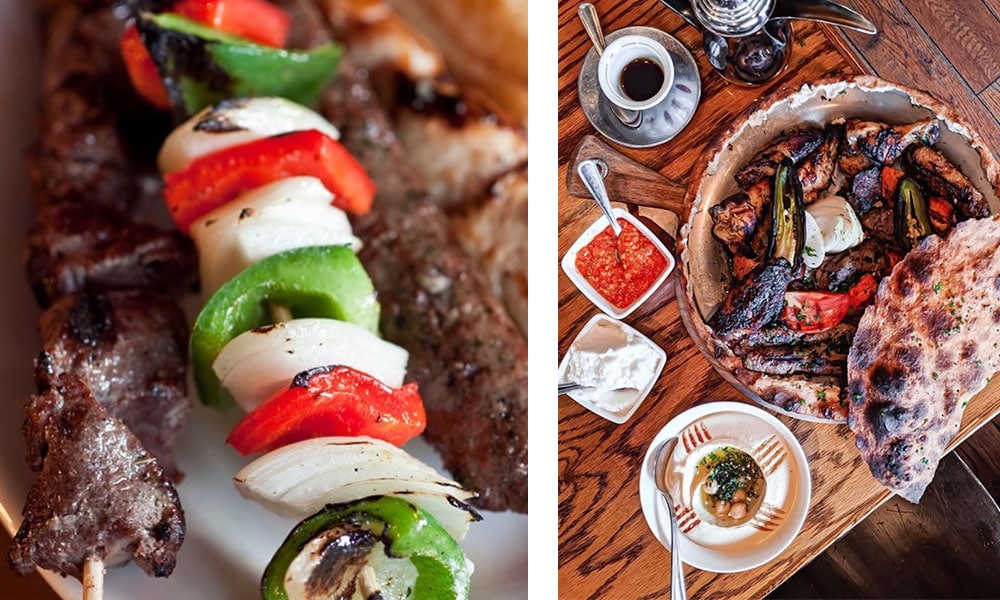 Middle Eastern here, aside from Ravagh Persian Grill for Persian food, I'd also highly recommend Balade in East Village for Lebanese food.

User: fahadm023
---
Mexican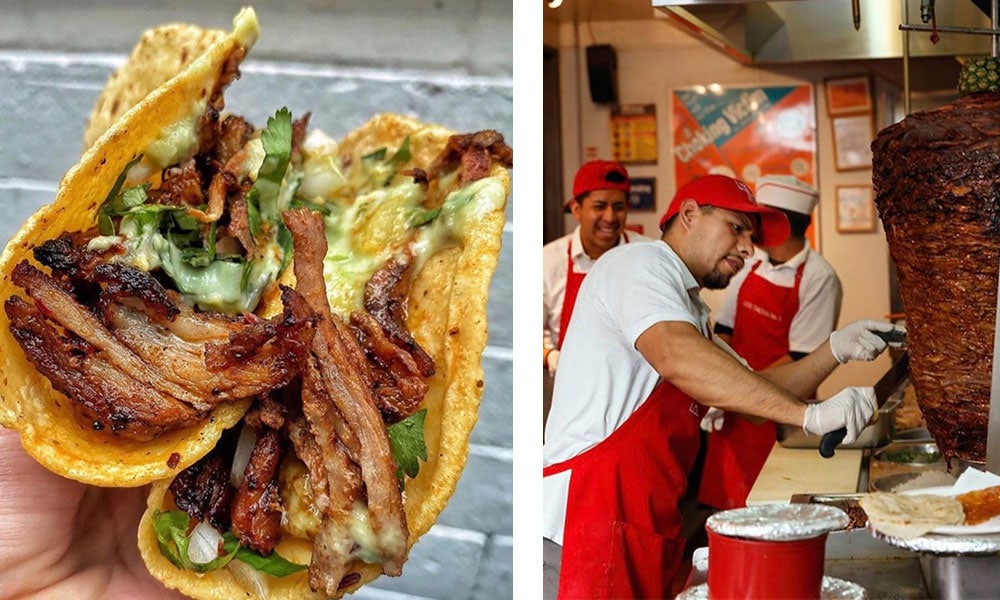 Mexican here. I spent time growing up in Mexico and in California and I'm just gonna give it to you straight: Mexican food here is just not as good. I don't wanna argue with you about whatever place you dropped into once and thought was the shit, or about how it's because NYC Mexican food is just "different" or because it "only represents a specific region." I'll tell you right now I've done my homework and its just not the same. Some are pretty decent, but there's nothing that would be considered really good or exceptional back home.

That said, there are some places that "scratch that itch" for me:

Tacos El Bronco in Sunset Park

Don Pepe also in Sunset

Mi Pequeño Chinantla also in Sunset Park

Birria-Landia in Queens

Chavelas in Crown Heights

Tortas Neza also in Queens

Los Tacos No. 1: I can't emphasize enough that these are the tacos in NYC closest to the ones back home. Granted, my family is from Northern Mexico so it's specifically that kind of taqueria. Anyway, their adobada is alright but their carne asada hits a lot of good notes for me. And they're one of the few places I've been to in NYC that doesn't use those lame, dried out and grainy east-coast tortillas.

Tacombi is a pretty good but gentrified option for Mexico-city style tacos.

Finally, I read about this place called Factory Tamal in the LES that I've been meaning to try out.

And that's all I can think of. Generally for Mexican food, I think the best spots are in Corona/Jackson Heights and Sunset Park.

User: clear-water-lily
---
Pakistani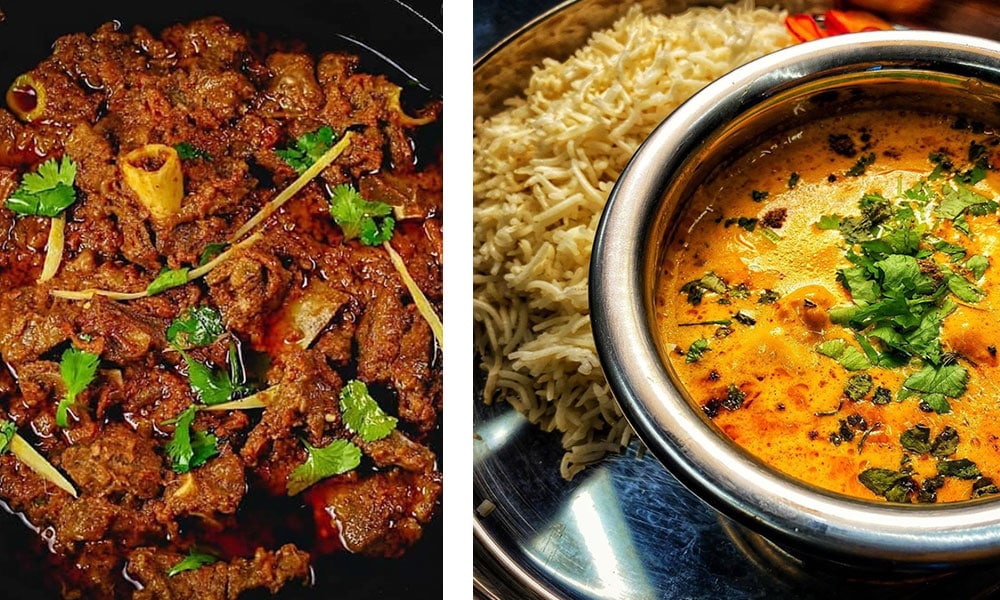 Dera in Jackson Heights! According to my dad, it's also a great place to catch a game of cricket.

User: ThePolychromat
---
Palestinian

I'm Palestinian. Tanoreen in Bay Ridge is fucking fantastic. I recommend the roasted cauliflower, and their specialty, knafeh, which is my favorite Palestinian dish (remember to order it at the beginning of your meal since it takes a while to make).

User: goldenpapayagirl
Taheni in Park Slope/Gowanus – great food, better Knaffeh.

Nablus Sweets in Bay Ridge is also Palestinian owned with amazing desserts.

User: obxnarchist
---
Persian

Ravagh Persian Grill is incredible if you want some authentic kebabs. Ask for extra sumac and put it on everything.

My order rec for anyone trying it for the first time:

1 Shirazi Salad / 1 Kebab Combination (Comes with chicken and two different kinds of beef, and white rice) / 1 Shrimp Kebab (this one switch the white rice for green rice to get a little something different)

And if you like soup I highly recommend their Ash Reshteh.

Even my grandma likes their food, and her recipes haven't changed since Iran.

User: WilliamShakesbeers
Ravagh is great! My wife's grandfather is from Isfahan and it reminded us of his cooking. Second the sumac.

User: crypto_scraper
---
Peruvian

Peruvian here. I love Pio Pio in Midtown and Casa del Pollo in Jackson Heights. I've been wanting to try Llama Inn for a minute though.

User: PrettyVonTastic
Gotta shout out Pollo d'Oro in downtown Brooklyn for Peruvian — that green sauce… I could drink a thermos of it.

User: spaceistheplaceface
---
Thai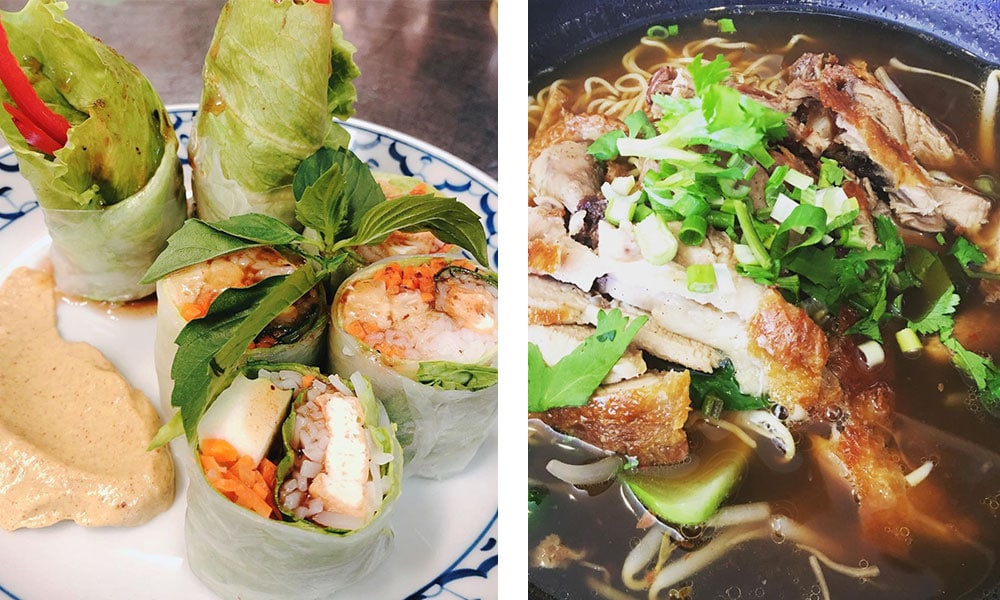 Thai American here (born and raised in nyc too). I'm very very picky about my thai food as my grandma is an excellent cook. I have 2 favorites and I've eaten at many places. Raan Kway Teow and Sabay Thai in Elmhurst. I also have a soft spot for Deksen.

Some of my favorite thai dishes if you can find it are Nuea Nam Tok, Kai Palo, Moo kaprow, Kao moo dang and Pad kee Mao.

User: Mocal
---
Trinidad

Ali's Roti Shop! (Brooklyn)

In Queens, I know people love Trinciti and Sonny's but I haven't been.

User: idkwhatidkwhat
There's also Trini Delite and Singh's Roti Shop in Queens.

User: SupaV3
My boyfriend's Trini mom loves Singh's Roti Shop in Queens.

User: skybabe1013
A&A's Doubles (Brooklyn) – LIFE CHANGING!

User: jessicalettucetomato
And if you're closer to Crown Heights, Gloria's is great

User: 11218
There are other great Trinidadian restaurants in Brooklyn and Queens, but this is the classic.

Admittedly, like many Trinis, I rarely go out for Trinidadian food. I cook a lot, so if I want it, I make it myself, but I don't make roti so…

User: CodnmeDuchess
---
Turkish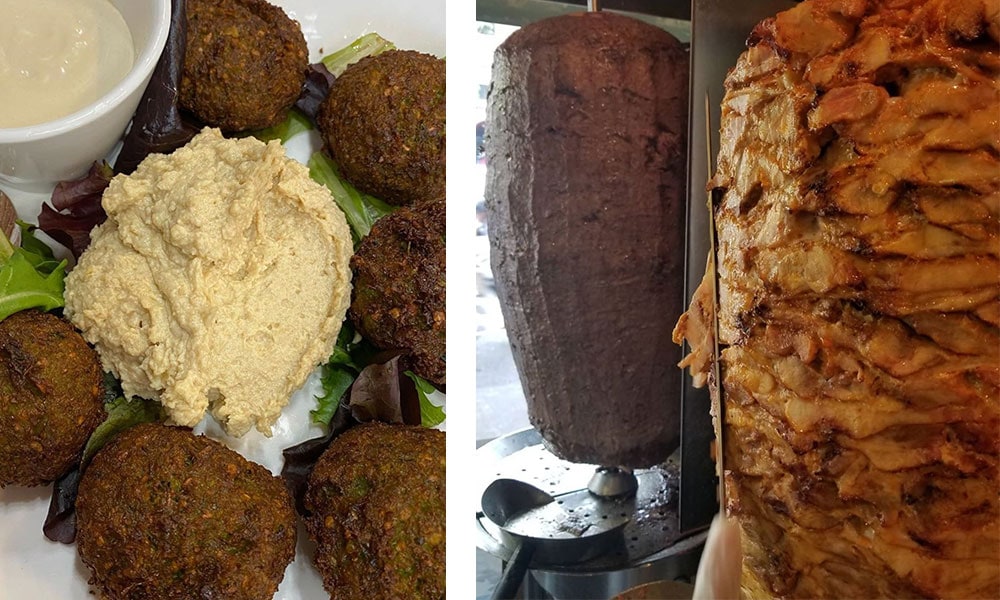 Almost everywhere in the city has you pay double for half the quality compared to back in Turkey, but:

Turco in Hells Kitchen is a great tiny Döner place.

Sip Sak on 2nd Ave can be pricey but is good for a sit-down meal.

Sophra Grill on 3rd ave.

I hear a lot of very authentic places are in Paterson, NJ (along with a sizable Turkish community), but I haven't been.

User: theArkotect
I'm Turkish:

So In Brooklyn Taci's Beyti, And any of the ones on Sheepshead Bay are good, such as Liman.

In Queens there's this place called Truva that's pretty good.

But the best IMHO is in NJ and it's called İstanbul Börek.

User: imstuckinasoapopera
---
Russian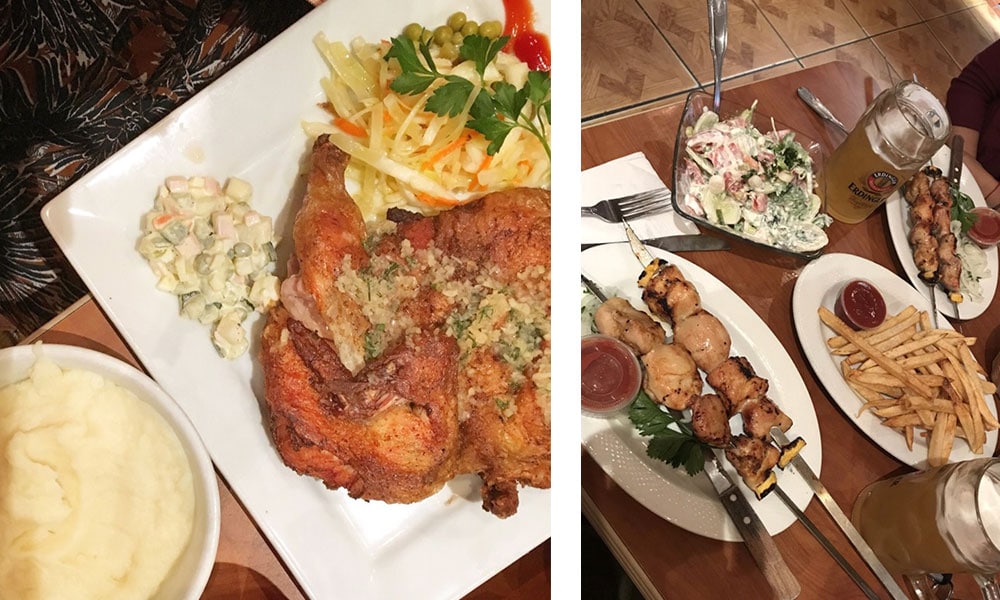 Another Russian here. The best Russian food I had in NY was in at Stolovaya on Avenue U in Brooklyn – very affordable too. If you want something fancier then try Russian Samovar on 52nd St. in Manhattan.

User: R1ft3r
A little high priced but Mari Vanna has the best Pirozhki.

Also shout out to Cheburechnaya which is central Asian/Russian speaking.

User: wallst07
---
Polish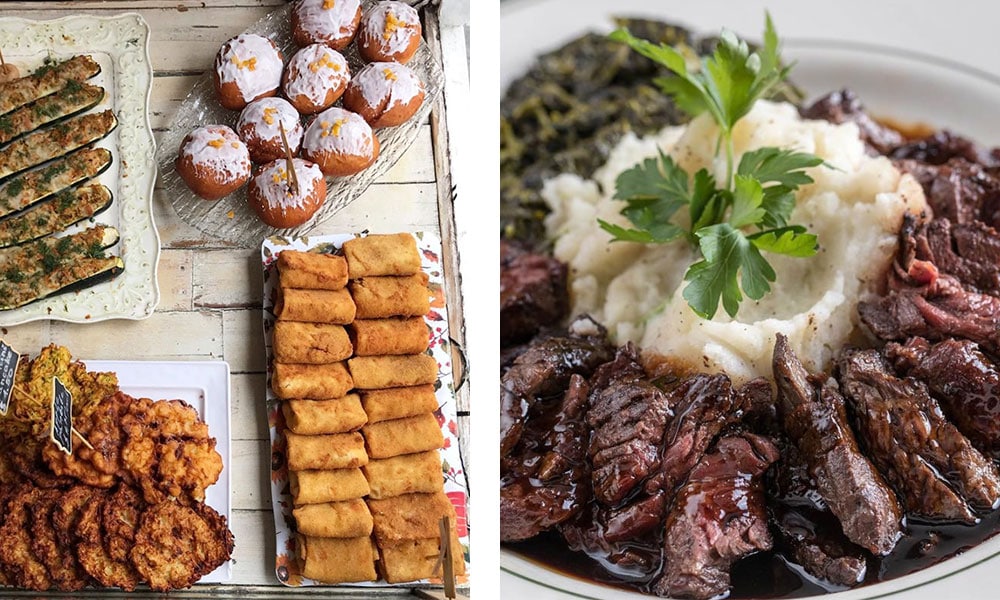 Krolewskie Jadlo in Greenpoint.

They do a "Polish Plate" which is stuffed cabbage, potato pancakes, grilled kielbasa, and roasted vegetables for $16. Can't go wrong with any of the pierogies, either.

My favorite thing from there, though, is a group meal called Koryto, which I like to call "The Meat Boat". The one for 4 people is Pierogies, grass-fed veal hocks, bacon, sausage, blood sausage, pork shoulder, organic grilled chicken, stuffed cabbage, organic chicken kebab. It's a ton of food.

User: tmm224
Karczma definitely has my favorite bigos and I've lived in Ridgewood and Greenpoint, so I've eaten quite my fair share of bigos.

User: romano78 and redfordnod
I really love Polka Dot (Greenpoint, Brooklyn) in that neighborhood! Cafeteria/deli service at the counter and they make everything right there.

User: halermine
Northside Bakery in Glendale, Queens & Williamsburg. In addition to breads/cakes, they serve authentic polish hot foods by weight- excellent perogies.

User: liveinthemeow
---
Puerto Rican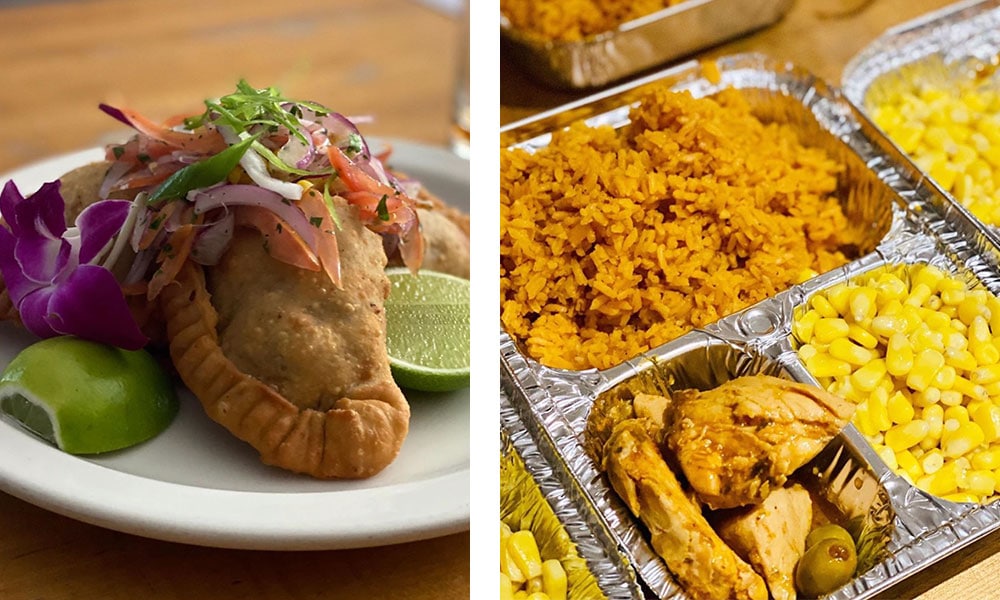 Puerto Rican, and well, La Fonda Boricua makes some solid food.

User: willhighfive4karma
---
Ukrainian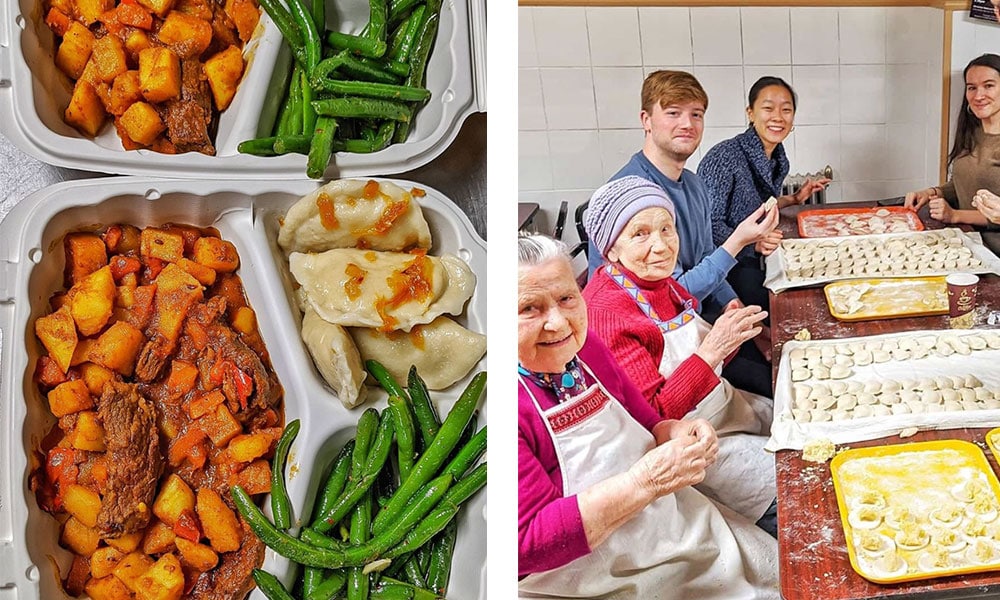 Streecha Ukrainian Kitchen: Streecha on E 7th street is a must-try. Pierogis made by older Ukrainian Church ladies on Friday mornings (you used to be able to join them at 7am to help) and very cheap daily special offerings!

User: 3r2s4A4q and astorvero
Ukrainian East Village. So authentic I feel like I'm in my grandma's kitchen.

User: lucyintheskywithd
---
Venezuelan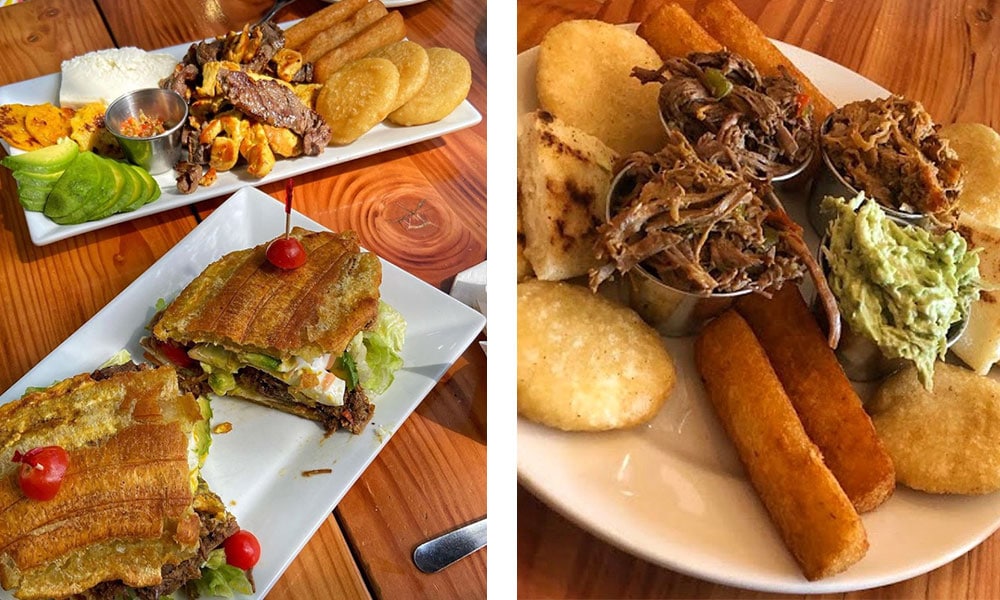 My wife's Venezuelan—Arepa Cafe in Astoria! Get cachapas (grilled corn pancake with cheese) and arepas and cover it all in the insanely spicy orange sauce and the guasacaca (basically liquid garlicky guacamole). Their sauces are homemade and we buy tubs to take home after! Oh and their passion fruit sangria tastes amazing and will get you hammered

User: unlimited_cake
---
Vietnamese

Vietnamese, born in Hue. In no particular order:

Mama Pho in Williamsburg: I order from them at least 2 times a week. I usually just get the Pho Dac Biet or the Classic Pork Banh Mi.

Saigon Social in LES. Helen is an amazing chef and gives me free fish sauce chicken wings. My favorites are the bun cha and the bun rieu cua.

Bia in Williamsburg: ok food, good vibes. They make my favorite spring rolls and my go-to main is the Ox Tail Stew with Noodles.

Di An Di: great date spot, pricey and small servings but delicious.

Madame Vo: great lunch combo deal and they make my favorite Bun bo hue (second to mum's)

User: khanhfumaster
Vietnamese. Just Pho is a pho shop near Penn Station that follows the original, authentic Northern style. It's distinctly great compared to the shops in Chinatown.

Ninh Kieu up in the Bronx has great duck noodle soup and broken rice.

Sao Mai in East Village is the only place I know to serve steam rice rolls.

Van Da in East Village is the only fancy/hipster restaurant that I like. Their menu offers interesting+delicious cuisine that isn't common to Westerners, such as Central Vietnam hor d'oeuvres/appetizers, prawn fritters, dessert puddings.

User: consuellabanana
Do you have any favorite restaurants in NYC? Leave them in the comments!
More NYC Travel Tips

I've lived in NYC for more than five years and written many articles about visiting New York City. Here are my favorites: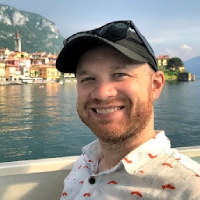 Latest posts by James Feess
(see all)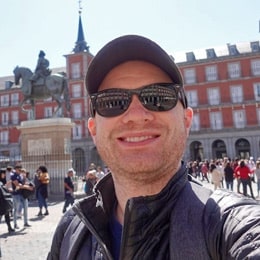 No Funny Business
The Savvy Backpacker is reader-supported. That means when you buy products/services through links on the site, I may earn an affiliate commission—it doesn't cost you anything extra and it helps support the site.
Thanks For Reading! — James
Questions? Learn more about our Strict Advertising Policy and How To Support Us.