We were in Milan last summer and I noticed that all the men were wearing really nice leather shoes that looked very expensive. And I kind of felt like upgrading from my trusty ol' New Balance sneakers.
But seeing how we travel on a backpacker's budget, I have a hard time justifying dropping $300-$400 on a nice pair of leather shoes.
Then a few months ago the folks at Beckett Simonon reached out to me to see if I wanted to try out a pair of their leather boots or shoes.
And normally I wouldn't be open to this kind of collaboration since I wouldn't consider Beckett Simonon's shoes to be "budget" but the quality seemed to be really nice for the price (which range from $149-$229).
So I thought this was a nice opportunity to review a pair of boots from Beckett Simonon in case any of you are wanting to travel with a nice pair of shoes. Furthermore, I'd actually heard good things about Beckett Simonon on the Male Frugal Fashion & Male Fashion Subreddits so that also helped make my decision.
Disclosure: Beckett Simonon sent me my boots for free but I wasn't paid anything for this review.
Beckett Simonon: Quick Background

Beckett Simonon is a direct-to-consumer footwear company that makes high-quality leather shoes and boots. And since they've adopted the direct-to-consumer route, they're able to offer their shoes much cheaper than shoes you'd find in the store.
But they've also found another way to reduce costs — all their footwear is made-to-order. Basically, they take a bunch of pre-orders from their customers and then they place one big order with their shoemakers based in Bogotá, Colombia and Oporto, Portugal.
This way they avoid the cost of overordering or warehousing a bunch of footwear. This is why they can make quality footwear at prices much lower than you'd traditionally find.
The main downside is that you have to actually wait for your shoes to arrive since you're pre-ordering made-to-order shoes. For example, if I were to order a pair of shoes today (May 15th) they wouldn't arrive until sometime in August. So keep this in mind if you're wanting your shoes ASAP.
Note: They do order extras in case you need to exchange for a different size.
Also, all their shoes are only offered in limited runs so they only take orders until the order amount reaches capacity or the campaign ends. I'm not sure if they ever bring back the older styles.
My Beckett Simonon GALLAGHER BOOTS Review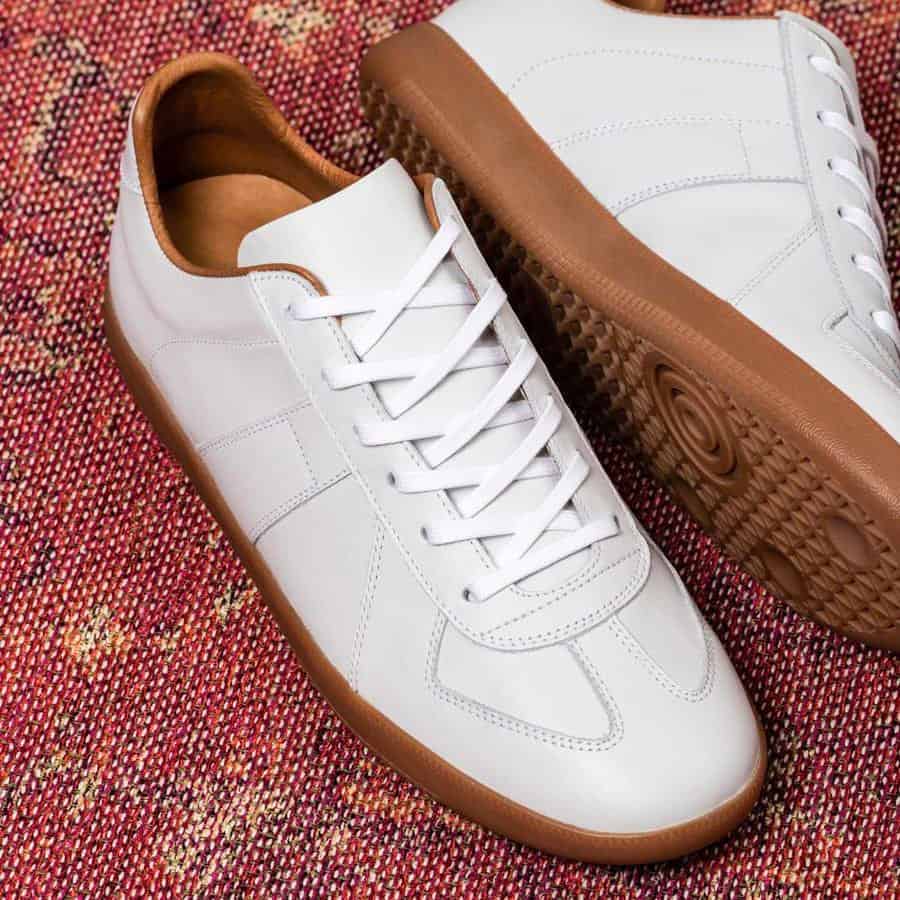 I had the option to choose between a pair of leather sneakers and these Gallagher Boots ($219 with free shipping). I was really digging the sneakers but I just picked up a new pair of leather Nike sneakers and I don't own a pair of nice boots… so the choice was easy.
While I'm no expert when it comes to leather boots, I was impressed with the quality of my Gallagher Boots. The leather feels and looks extremely nice.

I've worn them around NYC for multiple long walks and the leather still looks nice.
Comfort

Like pretty much every pair of leather boots, there is going to be a bit of a break-in period while the leather softens up. I know some boots kill your feet for the first month but luckily the break-in period in these was fairly short.
My Gallagher Boots rubbed my heel/ankle a bit on my first two or three short wearings but it worked itself out after I wore them around for a few more hours. So I recommend taking a few short walks before wearing these all day.

These have sturdy and resoleable leather soles. I'm used to sneakers so it took me a little while to get used to since there isn't really any flex in the sole. I've thought about adding some insoles if I were to do a ton of walking in these bad boys but the comfort is fine for everyday use.
I do like that these boots are resoleable — which means there is no reason you can't wear these for years.
Looks & Quality
Beckett Simonon uses full grain leather — which is the same quality you'd find in other high-end boots (i.e. it's the highest grade of leather).
But don't take my word for it… here's what other people on Reddit say about their shoes:
Personally, I think my Gallagher Boots look super fancy and they're easily the nicest pair of shoes I've owned. They're a great mix of casual and dressy.
But they make a wide range of styles — from sneakers to super dressy shoes. Here are a few other styles that I'm really digging: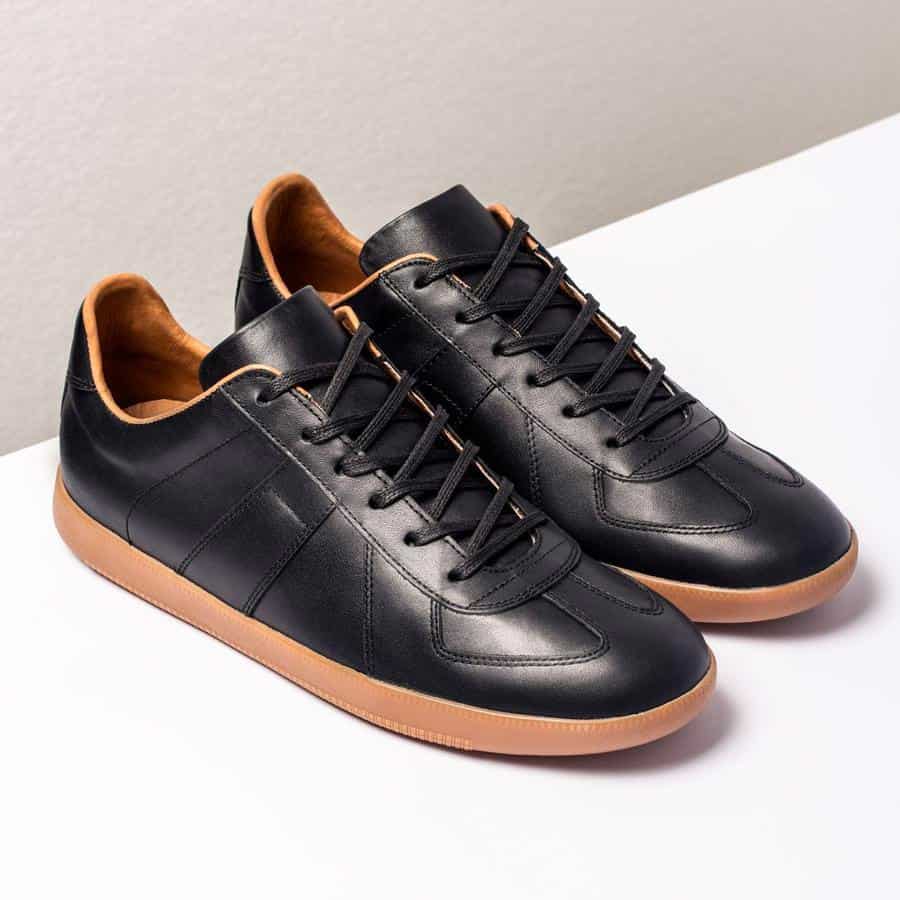 Overall Thoughts

I'm truly loving my Gallagher Boots. I think they're a great deal considering the high quality of materials and craftsmanship. And they look amazing — I would fit right in with all those fashionable Europeans (well, from the ankles down, anyway).
While they're certainly not "cheap", we still think you're getting a lot for the money. Plus, unlike cheaper boots/shoes, the sole can be replaced so Beckett Simonon's have a long lifespan.
Would I choose the Gallagher Boots as my only pair of footwear when I travel? Doubtful (I mean, I wouldn't recommend walking 8+ hours a day in any dress boot). But I'd happily throw them in my suitcase if I wanted a nice pair of shoes for a night out. Maybe I'd change my mind if I added a nice pair of insoles but I haven't tested this.
That said, I can see one of their pairs of sneakers working well as an all-day travel shoe so that's certainly something to consider.
Beckett Simonon offers free shipping, free returns, and free exchanges so that's a nice touch. Check out their full footwear selection on their website.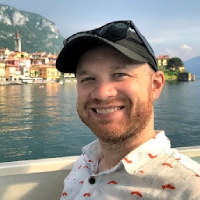 Latest posts by James Feess
(see all)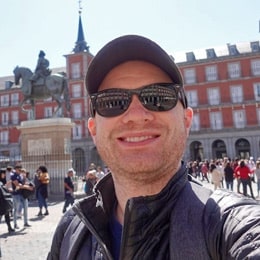 No Funny Business
The Savvy Backpacker is reader-supported. That means when you buy products/services through links on the site, I may earn an affiliate commission—it doesn't cost you anything extra and it helps support the site.
Thanks For Reading! — James
Questions? Learn more about our Strict Advertising Policy and How To Support Us.