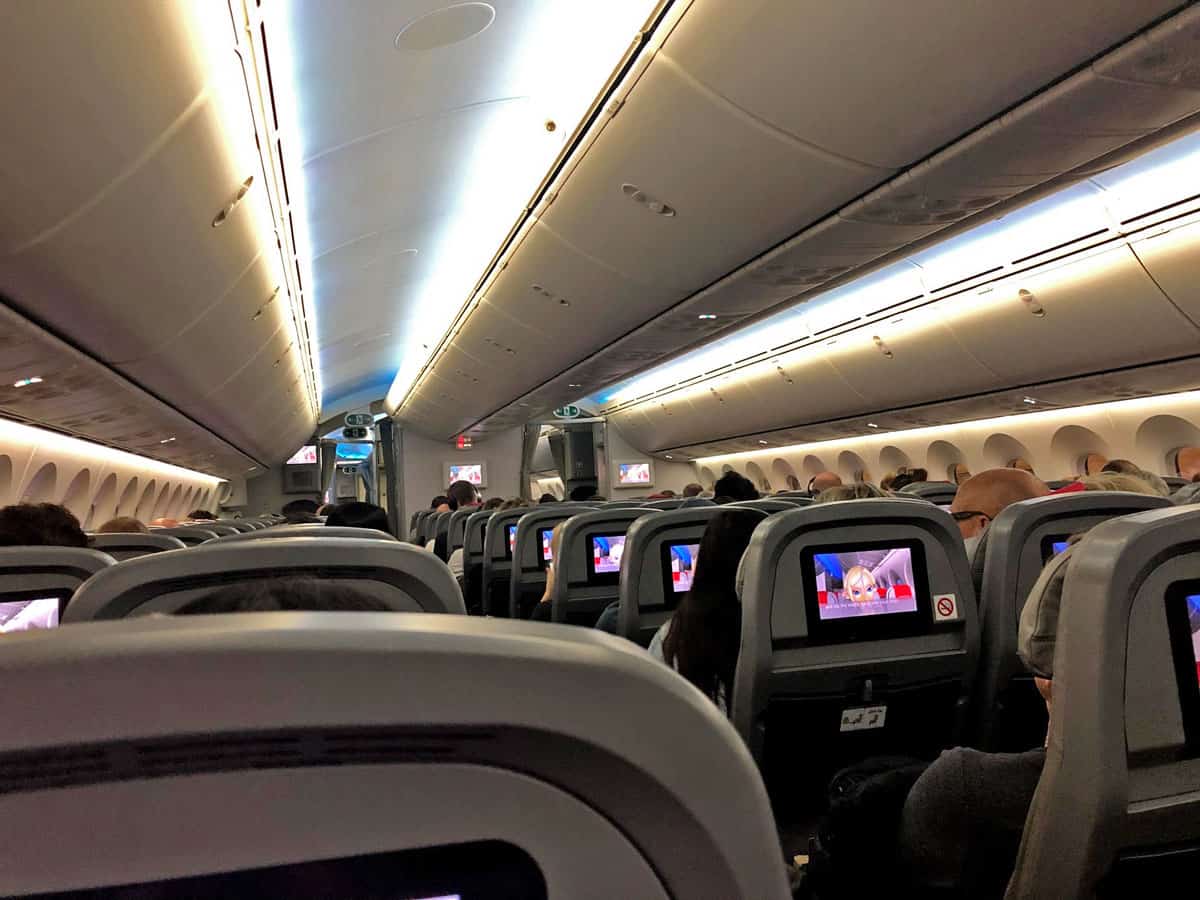 As budget travelers, we're constantly seeking out cheap international flights but that also means that we're almost always given some of the least-desirable seats on the plane. So we've become quasi-experts in making cheap long-haul flights as comfortable as possible.
In this article, we'll show you how we prepare for these long flights and our must-have products that make these trips more bearable.
What's In Our Carry-On Bag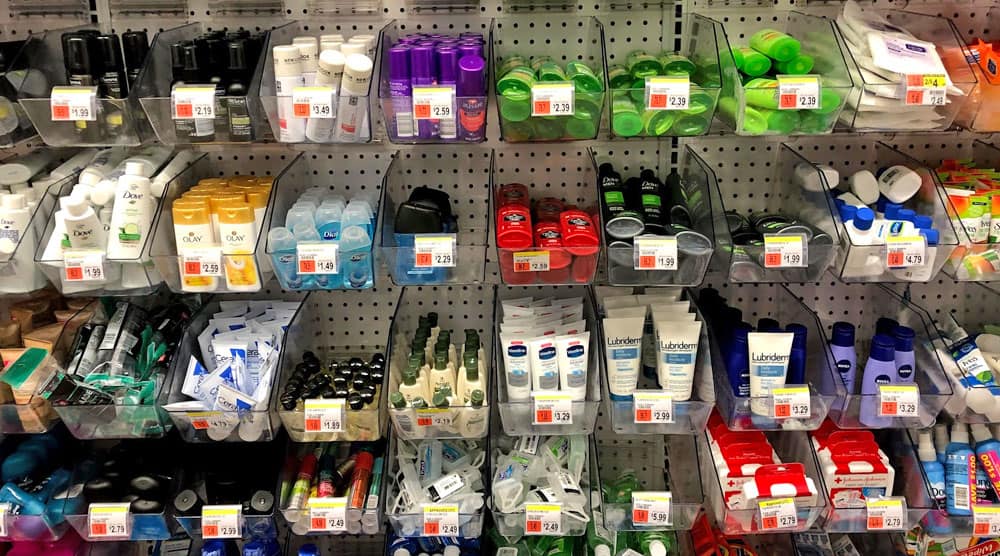 Here are a few of our "must-have" travel products that we always bring when we fly. Just about everything is available at Amazon or REI.
A Small Backpack/Personal Item: You'll want a small backpack that can hold all the stuff you'll need during the flight and you'll want to make sure it can easily fit under your seat.

Note: Some low-budget airlines only allow one carry-on bag (i.e. no carry-on + personal item) so in this case, you'll want your "personal item bag" that easily fits into your carry-on bag.

Compression Socks: Between the altitude, cabin pressure, and being crammed into tiny seats, flying can really screw up your circulation. A simple pair of compression socks can help keep your blood circulating and prevent your feet from swelling.

Amazon has multiple different compression sock options so just get whatever fits your style.

Neck Pillow, Eye Mask, & Earplugs: Sleeping on a plane is never easy so these things can really help you get some shuteye.

The Trtl Pillow is a great neck pillow that isn't bulky like traditional horseshoe-shaped neck pillows and it gets a lot of love on Amazon.

Wireless Headphones: We recently bought a pair of Apple AirPods and they've quickly become one of our favorite travel gadgets. They're tiny, the batteries last a long time, they're comfortable, and the sound pretty good. Not having wires is truly freeing when you're on a plane. And while noise-canceling headphones like the Bose QuietComfort 35 offer better quality sound, we still prefer the tinyness and convenience of the AirPods when it comes to traveling light.
Wired Headphones: We still throw in a cheap pair of wired headphones since you'll need them if you watch something on the plane's inflight entertainment system.
iPad: We ditched our laptops a long time ago in-favor for an iPad. We use it to watch Netflix while on the plane and in the airport — it's great for killing time during long layovers.

Don't forget to get a case with a stand so you can watch your iPad without having to hold it. We also love using our Apple Pencil for trip planning and note-taking.

Long USB Charger Cable: A long USB charger cable comes in super handy on flights and in airports.

Amazon has the best selection of cheap cables that often sold in multi-packs.

Portable Battery Pack: Most planes and airports have USB chargers but we've still experienced plenty of instances where there were none to be found (or they were all taken). That's why we always travel with a small portable battery pack — and most battery packs only cost 15-$30 so it's a cheap way to improve your travels.
Light Jacket: Long flights can get fairly chilly so we pack a light jacket — plus it can double as a pillow in a pinch.

Our choice is the Patagonia Nano Puff jacket since it compresses well and can be shoved into a bag. We suggest searching around REI to find something that fits your budget.

Comfortable Clothes: We are not fans of dressing in our PJs but we still like to be comfortable when we fly. That means comfortable underwear, stretchable/nonrestrictive pants, and a comfortable t-shirt.
Comfortable Shoes: You want to wear comfortable shoes that are easy to take on and off since you'll be going to security and you'll probably take your shoes off during the flight. Plus, your feet swell during the flight so you want shoes that "give" a little.

We're fans of Allbirds since they're super light and flexible — there's a reason they've been given the nickname of "the airport shoes".
Check out our guide to the best travel shoes for more recommendations.

Change of Clothes: Sometimes its nice to throw on a fresh shirt or pair of underwear after a long flight.
Cetaphil Wipes: We're big fans of using Cetaphil Wipes to wipe our faces and freshen up after a long flight. Unlike other wipes, Cetaphil is one of the only ones that don't sting our skin.
Snacks: We always got snacks on snacks when we fly (beef jerky, fruit bars, etc.) We also make sure to pack some gum to help with our ears popping.
Hand Sanitizer: We usually shy away from using hand sanitizer but planes and airports are full of germs.
Jet Lag Pills: Can you truly cure jet lag? Probably not. But a lot of people think jet lag pills do help quite a bit.
Mouth Wash/Breath Strips: Get fresh when you arrive to your destination. We're sure the customs officials will appreciate it.
Book and Digital Media: Pack a good book or download TV shows or podcasts before you leave.
Pen & Notebook: At the very least, pack a pen because you're often required to fill out some customs paperwork.
---
A Few Days Before Takeoff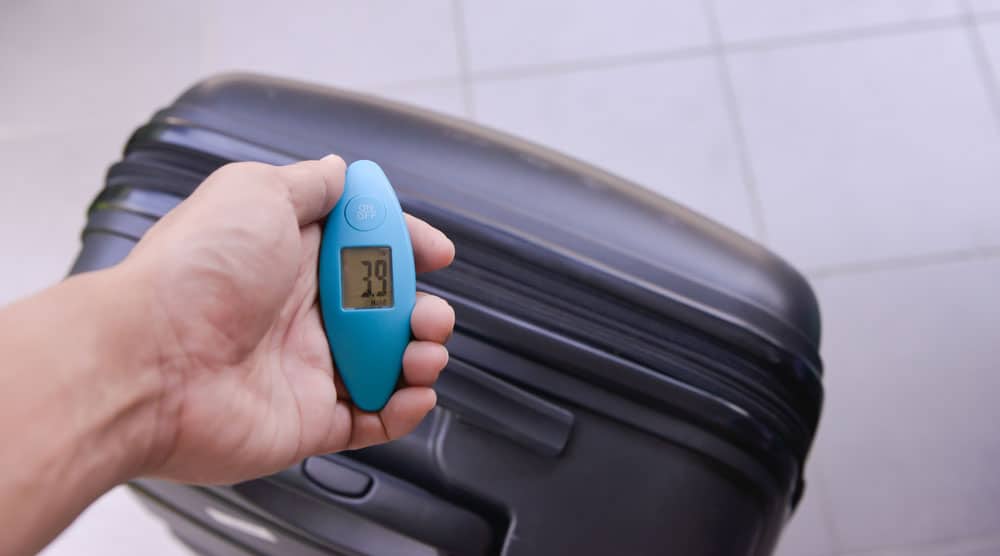 Air travel is much less stressful if you spend a little time preparing for your trip so here are a few things you can do before departure day.
Take Vitamin D, Vitamin D & Other Supplements: A lot of people get sick after traveling since airports and airplanes are filled with germs. That's why we like taking a few supplements like Airborne a few days before we travel. Does it actually work? Who knows — but it can't hurt.
Check Bag Weight: Overweight baggage fees can be a killer so don't wait until you're at the airport to find out that your bag is too heavy. We use a simple digital luggage scale to weigh our bags.
Be Fully Packed Early: If possible, make sure you're fully packed a day or two before you depart. This will remove a lot of stress from your departure day since you won't be scrambling around at the very last minute.
Find Passports: Don't wait until the last minute to find your passport.
Charge Devices: Make sure your devices are all fully charged before heading to the airport.
Write Down Flight Details: We like to write down our flight booking details so we don't have to go digging through our email when we check-in at the airport.
Double Check Flight Times: In the chaos of travel its often easy to mix up your travel dates so double check times and dates. Yes, we've done this.
---
At The Airport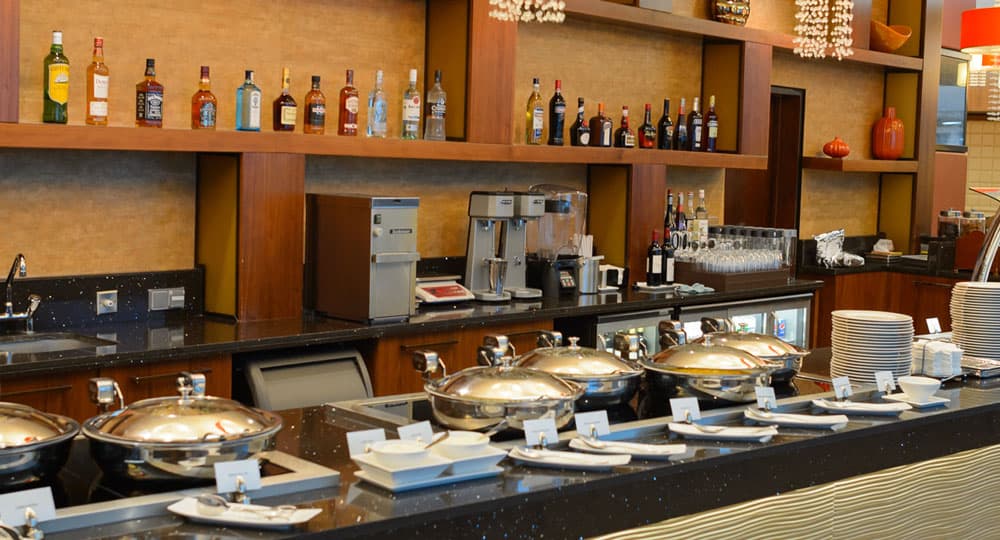 Ok, so you've made it to the airport but there is a good chance you'll have to spend a few hours waiting for your flight. Here are a few tips to make the airport more bearable.
Breeze Through Security: First of all, TSA Pre-check and Global Entry are both totally worth the price and hassle if you travel often. Second, make sure you're prepared to breeze through security — your liquids are easy to reach, your shoes are easy to remove, and throw on a non-metal belt so you can go through the security scanner without taking your belt off.
Get Airport WiFi Passwords: Here's a super helpful airport wifi password map that lists out WiFi passwords for airports across the globe. They don't always work but it's worth a try. They also have an iPhone App.
Get The Lowdown On The Airport: Check out Sleeping In Airports for helpful guides to sleeping and spending time in airports.
Find A Quiet Spot: If you explore enough it's usually pretty easy to find a quiet/unused gate to hang out in until you need to head to your gate.
Book An Airport Lounges: If you have a super long layover then you might consider booking an airport lounge. They often have snacks, comfortable seats, alcohol, wifi, and some even have showers. Check your credit card as it might give you access. There are also services like Lounge Buddy that let you book lounges for around $50 for a day pass.
Make A Quick City Trip: For those really long layovers you should see if you can make a quick trip into the city. Most airports have luggage storage so stash your stuff and go — just make sure you actually have enough time.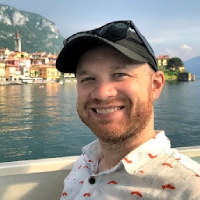 Latest posts by James Feess
(see all)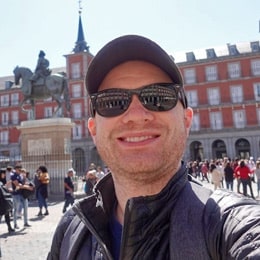 No Funny Business
The Savvy Backpacker is reader-supported. That means when you buy products/services through links on the site, I may earn an affiliate commission—it doesn't cost you anything extra and it helps support the site.
Thanks For Reading! — James
Questions? Learn more about our Strict Advertising Policy and How To Support Us.