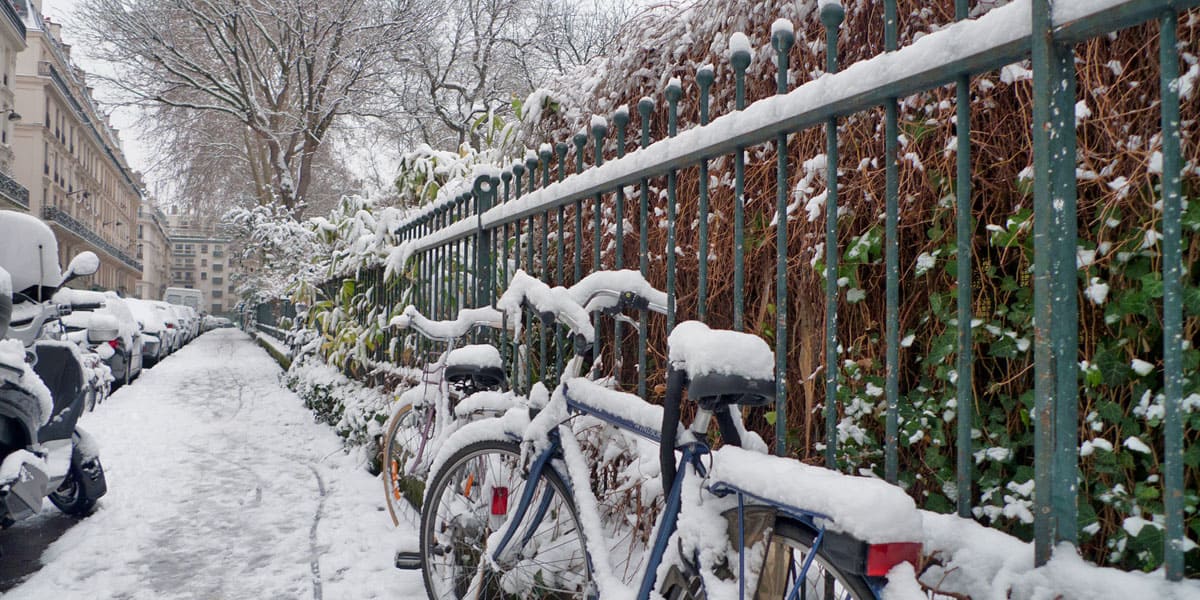 [Updated: March 23, 2017. Originally Posted: October 2011.]
There are three main travel seasons in Europe — High Season, Low Season and Shoulder Season. Each has its advantages and disadvantages, and whichever you choose will have a large impact on your trip to Europe. This guide will help you decide which season is best suited your travel style.
High Season In Europe
June-August
The Good
Nice Weather: You probably won't experience much rain and the temperatures are comfortable. Eating outside and people watching is highly popular.  The nights are also great because the temperatures are nice.
Hostels Are Full: You'll have no trouble finding people to hang out with because the hostels will be full of young travelers.
Long Days: In the summer it doesn't get dark until about 9:30 pm-10:00 pm (the days get longer the more north you go).
Most Attractions are Open: The tourists are out in force so the attractions are sure to be open.
Music Festivals: There are a lot of music festivals during the summer.
The Bad
The Crowds: Everyone and their mom travels during the summer. Prepare yourself for long lines and crowded streets. There is a reason most French people leave Paris for the entire month of August — to get away from all the tourists. Prepare to spend a lot of time in line.
The Heat: There seems to be a heatwave each year and the temps can get pretty brutal.
High Costs: Everything is more expensive in the busy season. Hostels, plane tickets, some restaurants, etc.
Full Hostels: It can be tough to find empty hostel beds. It shouldn't be a problem if you book a little ahead, but you'll get turned away often if you just show up the day of.
Busy Trains: There are a lot more people traveling by train so there is a good chance that you'll need to make a reservation.
Crowded Public Transportation: Prepared to get squished into a smelly subway car.
No A/C: Not many places are air-conditioned. You'll really miss it when the temperatures get into the 90s.
Closed Businesses: Many Europeans take their vacations in August. Most Europeans get 4+ weeks of vacation and they take them all at once. Shop owners will close up their shop for the entire month.
Conclusion: Traveling in nice weather is great — there is no doubt about it. The hoards of people can make the trip miserable — ok, not completely miserable but waiting in line at the Louvre for 2 hours and then having to fight a mob of people to see any work of art really sucks. You can still have a great time in the summer, but it requires a little extra planning to beat the crowds.
Need Help Packing?
Backpacking Europe Packing List
Low Season in Europe
November – Easter
The Good
Not Crowded: There are very few tourists in the winter months so you don't have to fight with people to see the sights.

I saw England's crown jewels without having to wait in any line. I was also able to take my time and look because there were only like 10 people in the room. During the summer I would have waited 1-2 hours and then you have to stand on a movable sidewalk so the line keeps moving.

Lower Prices: Hostel and plane ticket prices are considerably cheaper. You might even be able to negotiate hostel prices since they will have empty beds.
Christmas In Europe: Christmas time is pretty neat in Europe. There are many famous Christmas markets all around Europe that might be of interest to you. There are lots of lights up and people seem happier around the holidays. And there is hot wine.
Meet the Locals: Locals are a little more receptive of foreigners when they're not being bombarded with them.
Winter Sports: Skiing and snowboarding are fun (although not completely budget friendly).
Europe Looks Great in Snow: Much of Western Europe doesn't get much snow but it is stunning when it does snow.

Bruges '09 after surprise snowfall

Mild-ish Winters: It can get really cold during the winter, but winters tend to be fairly moderate in Western Europe. List of average high temps in major cities (December, January, and February):

Barcelona: 57°F
Paris: 45°F
London: 47°F
Amsterdam: 42°F
Rome: 54°F
Munich: 38°F
Berlin: 38°F
Prague: 35°F
Vienna: 37°F
Budapest: 35°F
The Bad
Short Days: It starts getting dark pretty early so you need to start your sightseeing early as well. A 4:00 pm sunset does mess with your mind a bit if you're not used to it.
Cold & Dreary: European winters are usually mild but the past few years have been really cold.

I was in Paris at the end of December '09 and they highs were around 14-17°F. Once nightfall hits (at like 4:30) the temps start to drop even more. To be honest, I was freezing. The skies are also pretty gray all day.

Rainy: It is rainy during the winter. Cold and rainy isn't a great combo. Bring an umbrella.
Some Attractions Closed: This isn't a huge problem, but some stuff could be closed because of the lack of tourists. Stuff does close down on Christmas (and maybe the day before/after). But walking around in London on Christmas day was pretty neat because it is the one day where the streets are almost empty.
Fewer Travelers: The hostels are not as full so things can get a bit quiet. There are still plenty of people traveling but you have to work a little harder to meet other travelers.
More Clothes To Pack: You need more clothes in the winter so you have to carry around more weight on your back.
Gardens Not In Bloom: Europe has many great gardens, but you won't experience them in the winter.
Attractions Close Early: Some attractions close early during the winter.
Conclusion: The winter isn't a bad option. Just be sure to dress well and it helps a ton. Although getting stuck in a 15°F cold streak really, well… sucks (although this is pretty uncommon).
Need Packing Help?
Shoulder Season In Europe

September – Early November & Easter – Early June
The Good
Nice Weather: It isn't hot but it also isn't cold. A light jacket is all your should need as you get closer to summer but it can be chilly nearer to winter. May and September are beautiful in Europe.
Limited Tourists: The lines are a little longer than during the winter but you can still walk up to many attractions without waiting in line.

I was in Paris at the beginning of June and I walked right up to the Eiffel Tower. I think I waited 10 minutes to get through security at the Musée d'Oesay.

Gardens: In the Spring the gardens are in bloom.
Lower Prices: Prices (airfare, hostels, some attractions, etc.) are still lower during the shoulder seasons.
Hostels Have Travelers: The hostels are not totally booked but they still have plenty of people.
The Bad
Some Attractions Closed: There might be a few things still closed but it is pretty rare. 99% of things should be open during this time.
Weather Tough To Predict: The temperature can range from perfect to chilly. Learn to layer and you'll be fine.
Rain: It rains a lot. Don't forget your umbrella.
Shortened Hours: Some attractions might still be on their winter hours. Most switch over to summer hours in late April.
Conclusion: I think the shoulder season is about the perfect time to travel in Europe. I think mid-April through mid-June is hard to beat. All the flowers are in bloom and the weather is nice. Mid-September through Mid-October are also very nice because it is less rainy.
Need Help Packing?
Backpacking Europe Packing List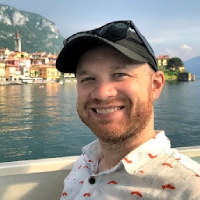 Latest posts by James Feess
(see all)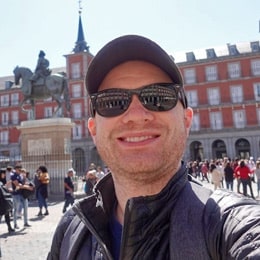 No Funny Business
The Savvy Backpacker is reader-supported. That means when you buy products/services through links on the site, I may earn an affiliate commission—it doesn't cost you anything extra and it helps support the site.
Thanks For Reading! — James
Questions? Learn more about our Strict Advertising Policy and How To Support Us.