Belgium Travel Guide
Belgium is a small, yet densely populated Western European country. Belgium's rich history has produced numerous churches, castles, town halls, works of art and most notably, beer. Belgium is now home to the capital of the European Union and it's residents benefit from one of the world's highest quality of life standards.
Neighbors: France, Luxembourg, Germany and the Netherlands.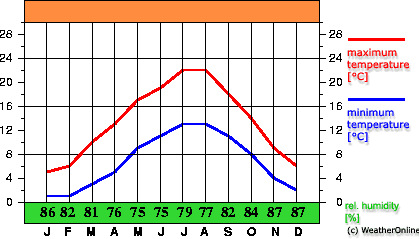 Type of Climate: Temperate
Summers: Rainy, cloudy, humid and fairly cool.
Winters: Mild winters with rain and light snowfall.
Major Cities
Brussels – The capital and largest city in Belgium. It also houses the unofficial capital of the European Union (EU). It is possibly the most multicultural city in Europe and most citizens speak 3+ languages.
Antwerp – Belgium's second largest city. Antwerp boasts a strong arts and fashion scene.
Ghent – A cosy city with a rich history and a lively student population.
Bruges – A well-preserved 14th century city with medieval architecture and multiple canals. It's touristy without feeling touristy.
Airports
Brussels Airport is Belgium's main airport — although it is actually located about 25 minutes (by train) outside Brussels. There is a train every 15 minute that connects the airport and the city center. The ride costs €5.10 and takes about 25 minutes. There are busses (lines 12 and 21) that run between the airport and downtown Brussels about every 20-30 minutes. A ticket costs €3 at the vending machine and €5 on board.
Brussels South Charleroi Airport is about 50km south of Brussels and mainly only serves budget airlines like Ryanair and Wizzair.
There is a bus into Brussels that takes about an hour and costs €13 one-way. If you plan on going to another part of Belgium you can buy a bus+train combo ticket (via Charleroi Sud train station) at the TEC vending machines located outside the airport for €19.40 one-way (the price might be lower depending on your journey).
Antwerp Airport is mainly used for business flights.
Don't forget to consider flights in neighboring countries. Amsterdam Schiphol Airport is one of the busiest airports in Europe and has a direct rail link to Brussels, Antwerp and Mechelen. A flight to Schiphol airport could be considerably cheaper than one to Brussels airport.
International Train Travel
Brussels is well-ceoonected by rail to many major cities in Europe. Direct trains to/from Brussels include:
Amsterdam & Luxembourg (normal trains runs hourly)
Paris, Köln/Cologne, Aachen & Amsterdam (Thalys high-speed train)
Lyon, Bordeaux, Paris-CDG airport and many other French cities (TGV Bruxelles-France high-speed train).
London (Eurostar).  If you're traveling from London to any Belgian city other than Brussels, choose "any Belgium Station" ticket. This lets you travel to any town in Belgium for only £5.50 (one-way in 2nd class).
Frankfurt, Köln/Cologne (ICE high-speed train)
Zürich, Switzerland, via Luxembourg (normal trains run twice daily)
Book high-speed trains well in advance for the best prices. "Normal" trains are always the same price.
If traveling to France, look at tickets to Lille Flanders train station.  Then book a ticket from Lille to other French cities. This is often cheaper and it offers more frequent trains.
Note: There are two train stations in Lille (Lille Europe and Lille Flanders) so you might have to change stations. The stations are located about 15 minutes apart (by foot).
Domestic Train Travel
Nearly all of Belgium is well connected by train. Standard fares are fairly inexpensive (compared to other countries) and the price is standardized so there is no need to book ahead—even the longest trips won't cost over €20 (for a 2nd class ticket).  Be aware that some trains do fill-up during rush hours so you might want to book ahead for those (or pay for a first-class ticket that cost about 50% more). You can purchase tickets online or just do it in any station. If you're running late you purchase a ticket on the train (for an extra charge) but you need to find an employee on the train straight away or you might get a €200 fine.
All Eurostar & ICE and some Thalys tickets allow free same-day transfers on domestic trains to any other Belgian station. There are direct Thalys trains from Paris to Ghent, Brugge and Oostende. From London (by Eurostar) you have to switch in Brussels for trains to Antwerp, Leuven or Ghent—but for Brugge, you can switch trains in Lille (France) so you won't have to make a lengthy detour via Brussels.
If you plan on spending a lot of time in Belgium you should look into a Go Pass—which gives you 10 single 2nd class trips (including train changes if necessary) for €50. It is good for a full year and tickets can be transfered to anyone, but is only valid for travelers under 26. There is a version for people over 26 called a Rail Pass (different than an Eurail Pass) that costs €73.
Visit the NMBS website for more timetable and fare information.
Food and Eating
Quality cuisine can be found all across Belgium and they are famous for many dishes.
Things to Remember
•    Food in the touristy places tends to be costly and poor quality. Seek out the local establishments for good food at good prices. Ask the locals or hostel workers for their recommendations.
•    Check out small taverns for everything from snacks to full meals.
•    Belgium is home to some of the greatest restaurants in the world—but expect to pay top-dollar to eat there. Luckily, there are plenty small neighborhood restaurants serving simple and tasty meals.
Belgian Culinary Specialties
Belgium has a number of regional dishes so you should try a few.
French fries are claimed to have been invented by the Belgians and they have certainly have perfected the art of making great fries. You'll often see them served with mayonnaise. You'll see fries served alongside of many dishes.

Every village has at least one frituur/friterie, which is usually a large food cart/van selling cheap fries to go. You'll find a huge choice of sauces and fried meat to go with them.

Mussels and french fries are a local. Mussels are the best from September to April. Remember—do not eat the closed ones. Belgium's should mussels always come from the Netherlands.
Balletjes/Boulettes are meatbals in a tomato sauce and fries
Stoemp is mashed potatoes and carrots with bacon and sausages. Very popular in Brussels.
Stoofvlees is a traditional beef stew and is usually served with fries.
Konijn met pruimen is rabbit cooked in beer and dried plums.
Waffles come in two varieties:

Gaufres de Bruxelles/Brusselse wafels: a light and airy variety.
A heavier variety with a gooey center known as Gaufres de Liège/Luikse wafels. You can usually find these at take-away windows in any city and they're great for snacking on while shopping or sightseeing.
Belgian chocolate is famous throughout the world. Some of the most well-known chocolate brands are from Belgium but the best stuff is found in the tiny speciality shops. If you're on a budget, head to any supermarket and buy Côte d'Or brand—it's considered the best 'anytime' chocolate.
Beer and Beverages
Belgium probably has the best beer in all of Europe. And there are thousands of different varieties available.
Some of  the most famous are the Trappist beers. Trappist beer can only be brewed by monks and the brewery has to adhere strict laws and standards. There are currently only six Trappist breweries remaining and their beers are considered some of the finest in the world. All profits go back into running the monastery.
Abbey beers are similar to Trappist beers but they're usually brewed by larger, non-monestary affiliated breweries. The sheer number of Abbey varieties is astounding.
Belgium also produces many very good mass-produced beers, including Stella Artois, Duvel, Leffe, Jupiler, Hoegaarden.
They also make a very popular cherry beer called Kriek. You can also find a few different fruit beers which are all very tasty.
Safety
Belgium is a safe country. There are a few neighborhoods in Brussels and some places near the outer edges of Antwerp (near the ports) that could be a little more unsafe. Use commonsense and you should be fine.
Party
Most large cities and student cities have plenty of night-life. You'll find everything from small cafes to huge nightclubs—and everything in-between. Belgians like to party and they have a "live and let live" attitude. Therefore, they're pretty tolerant as long as you don't get too out of control. Just take it easy, kiddo.