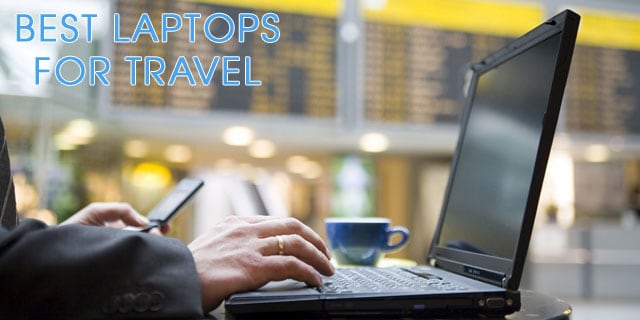 Whether you're budget backpacking around Europe or jet-setting across the globe, having a computer while traveling is nearly a necessity. To help you wade through all the different options we've assembled a list of the best laptops for travel. This guide will feature the best laptops, ultrabooks, tablets, smart phones, and other electronics for traveling.
Before you start looking at laptops, we should first look at what kind of things you want to do with a laptop. Do you just want easy access to the web and email or do you want to edit photographs and video? Do you want something to fit in a small bag? Do you want an Apple or a PC? Are you going to be living out of a backpack and moving cities every 4 days or are you going to spend a greater amount of time in one location? We will address all these issues in this guide.
Criteria for Finding the Best Laptop for Travel:
Size — If you're backpacking around, you have limited space to carry stuff and a laptop is a bit bulky. Obviously, the smaller laptop will suit your needs better. The biggest screen size I recommend is 13″.
Weight — I suggest limiting the weight of a laptop around or under 3lbs (1.36kg). Once you get much above 3lbs the laptop becomes much more difficult to carry around.
Performance — Not everyone needs the top-of-the-line technology. Most travelers just want the ability to surf the web, check facebook, chat with people back home, and edit/store photographs.
Price — The more you spend on a laptop, the less you have to spend on traveling.
Macbook Air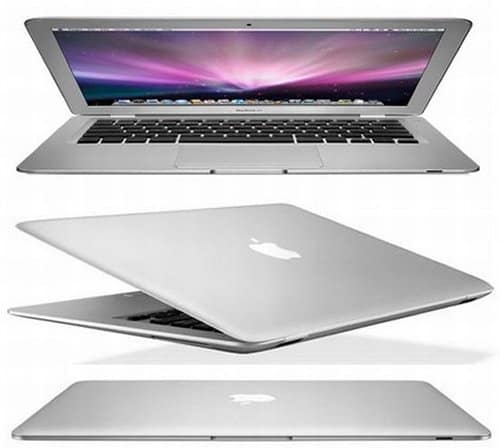 Unless you need the ability to do a lot of intensive video editing, the MacBook Air

is one of the best fully functional laptops for travel. The 11″ model is one of the lightest computers available and it weighs only 2.38lbs, so it doesn't add much weight to your bag. Additionally, the Macbook Air

 is just a bit over .5″ tall, so it is incredibly thin — it is crazy how thin these things are.
I also prefer using Apple's operating system more than Windows. Another thing to consider is that there are Apple Stores in most major cities in Europe, so you can take your computer there if you have a problem and your AppleCare protection is good worldwide. I had a problem when I was in the UK a few years ago and a certified Apple repair facility fixed my computer at no charge.
But at $999 the Macbook Air might be a little out of some budget travelers' price range. Although, Apple products do have a reputation of lasting a long time (I'm still using my 6-year-old Macbook), so it's a good choice if you want a laptop to use after your trip. Although, when compared to other "ultrabooks

" the Air is reasonably priced.
Samsung Chromebook

If you like the thinness and the light weight of the Macbook Air, but don't want to pay $1000,  you might like the new Samsung Series 550 Chromebook

. The 11.6″ wifi model is only $250. The Chromebook runs on Google's Chrome operating system and it utilizes Google's suite of cloud-based software applications — Gmail, Google Docs, Google Maps, Google Drive, etc. You also have access to thousands of apps from the Google app store. To get the most out of this computer you'd want to have fairly easy access to a wifi connection since so much of this computer is based off using Google Drive (their cloud storage system). I'd say this is a great choice for travelers who don't have a lot of cash, but want access to a computer that can do everyday tasks. The Samsung Chromebook is available via Amazon. 

If you like the Chrombook idea, there are other computers that use the Google chrome operating system.
Acer Aspire One AO756-2626 11.6-Inch Laptop

The Acer Aspire One

 is a nice option for people who want a fully functional computer that is portable and affordable. This laptop uses Windows 8, so the operating system is fully functional. It doesn't get as much battery life or have as good a build quality as the Macbook Air, but it is $650 cheaper — which is something to consider. This model does have a nice processor, a quality screen, and 4gb of RAM, so it's hard to beat at this price point.
iPad and iPad Mini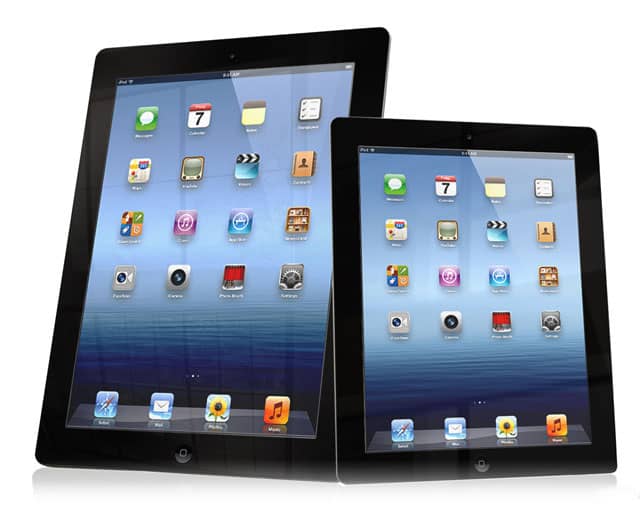 Ok, this is not a laptop but I believe that the Apple iPad

is a traveler's dream. While it can't do advanced processes like a laptop, it can still do nearly everything that a traveler needs. It is perfect for people who want to surf the web, email, video chat with friend/family, play games, use travel apps, watch videos, and listen to music. The Apple iPad

 is great for the airplane since not only is it simple for taking through security, but it is good for keeping yourself entertained during the flight.
Weighing in at about 1.4lbs, the iPad is light enough to carry around as you explore a city. Although, if I wanted something small enough to carry around all day I would pick an iPad Mini

since it only weights about .7lbs.
Iphone, iPod Touch and Smartphones
Some travelers just want the ability to surf the web, send emails, use apps, and use other basic functions. In this case I would choose a smartphone or an iPod touch. Modern iPhone

and other android smartphone

let you easily (and discretely) use google maps, take photos, use skype, and make phone calls. Having access to 3G/4G can be extremely helpful—especially for using Google Maps to find directions in confusing European cities—but make sure you sign up for a data plan in the country you're visiting. You'll have a huge bill if you use your plan from back home since international data roaming is ridiculously expensive.
Do you have a favorite computer that you travel with? Let us know!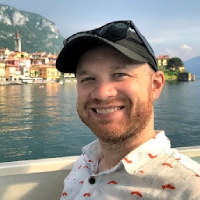 Latest posts by James Feess
(see all)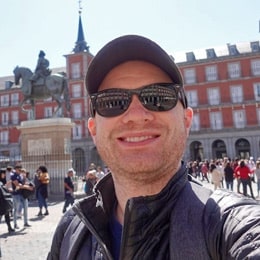 No Funny Business
The Savvy Backpacker is reader-supported. That means when you buy products/services through links on the site, I may earn an affiliate commission—it doesn't cost you anything extra and it helps support the site.
Thanks For Reading! — James
Questions? Learn more about our Strict Advertising Policy and How To Support Us.